Toda la lucha en nuestro corazón es porque Satanás no se cansa de querer engañarnos. Lo vemos desde el principio con Eva en el Edén: el diablo no aprende maña nueva. El lugar donde quiere hacernos tambalear es precisamente en nuestra identidad. Si te pega ahí, te tumba. ¿Por qué? Porque esta es la pieza clave en nuestra vida.
"No os conforméis a este siglo, sino transformaos por medio de la renovación de vuestro entendimiento, para que comprobéis cuál sea la buena voluntad de Dios, agradable y perfecta" (Romanos 12:2).
Todos tenemos necesidad de pertenecer, de ser amados y reconocidos. Estos son vacíos que tenemos en el corazón y el único que puede llenarlo es Jesús. Por eso Dios se tuvo que hacer hombre y vivir como Adán no pudo. Esta es la buena noticia: que aunque parece que Adán echó todo a perder, Jesús vino a restaurar. Por medio de Jesús nosotros podemos vivir una vida en relación con Dios.
Uno de los errores más grandes es tratar de que Dios te acepte. Dios ya te aceptó. Deja de preteder ser perfecto o impresionarlo, porque ni eres perfecto ni hay nada en ti que lo pueda impresionar. Él ya te aceptó y ya te amó. "Mirad cuál amor nos ha dado el Padre, para que seamos llamados hijos de Dios" (1 Jn. 3:1).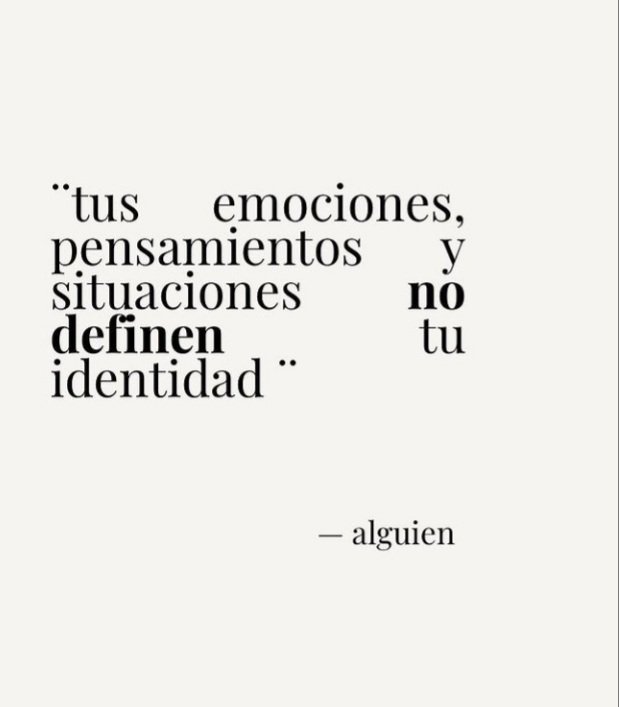 ---
All the struggle in our hearts is because Satan never tires of wanting to deceive us. We see it from the beginning with Eve in Eden: the devil does not learn a new skill. The place where it wants to make us stagger is precisely in our identity. If it hits you there, it knocks you down. Why? Because this is the key piece in our life.
"Do not be conformed to this age, but be transformed through the renewal of your mind, so that you may find out what is the good will of God, acceptable and perfect" (Romans 12: 2).
We all have a need to belong, to be loved and recognized. These are voids that we have in our hearts and the only one who can fill them is Jesus. That is why God had to become a man and live as Adam could not. Here's the good news: that although it seems that Adam screwed up everything, Jesus came to restore. Through Jesus we can live a life in relationship with God.
One of the biggest mistakes is trying to get God to accept you. God already accepted you. Stop pretending to be perfect or impress him, because you are neither perfect nor is there anything in you that can impress him. He already accepted you and already loved you. "See what love the Father has given us, that we may be called children of God" (1 John 3: 1).