proverbs 4:23- keep thy heart with all diligence, for out of it are the issues of life
In 1peter 1:13, Peter also reiterate: "wherefore gird up the loins of your mind, be sober..."
Your mind is such a crucial asset to a victorious life. The mind is so vital that it is the main Target of Satan's attacks in the man. The mind serves as th eye of the man, what it sees and accepts shapes a man's life and determines his state. This is why the devil would rather have more blind minds than blind eyes because flooring a man whose mind is not held captive will amount to no success. Our enemy the devil cannot reach you except through your mind. The moment he captures your mind , he has got you into his bidding.
"Roman 8:6- For to be carnally minded is death: but to be spiritually minded is life and peace".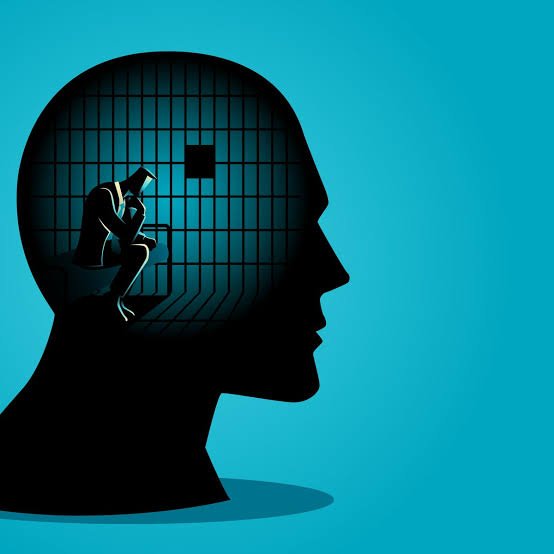 Jesus came to upgrade our minds and not to paralyze it . There is a spiritualizing process of the mind that makes the abundant Life that Jesus came to offer us a reality.
Our mind is the base of the devil's operation, and that's why he constantly hunts it. He took over Peter's mind and Peter became Satan at instant. Jesus in Mathew 16:23 said "Get thee behind me Satan" peter no longer saw things the way God saw them. He stood against God in the arm of the flesh. Everytime you find yourself arguing against the word of God, just know that the devil is behind it.
"In whom the god of this world hath blinded the minds of them which believe not, lest the light of the glorious gospel of Christ , who is the image of God should shine into them" - 2Corinthians 4:4
The major access of the enemy into the believers affair is through his mind. Know this, there is no way Satan can get to you except through your mind. The devil polluted the heart of the rich fool to think he had enough to eat and drink even if he doesn't work in the rest of his life and he analyzed how he was going to enjoy his life . The devil polluted his mind that all he said was "I...I...I.." , God became irrelevant to him. The devil made him displeased God so that he could get him.
Friends, your mind has to undergo a rejuvenation! You have to come out of your cocoons of bondage ! Tell yourself, "I'm not made for trouble, I'm made for peace. I'm not made for failure, I'm made for success. Don't ever let the enemy tell you your future has no meaning, you are so valuable to God. The whole world cannot compare with the value of your soul.