Right from creation, we see God has been so orderly. He planned creation and everything worked out just good and at the creation of man, it was very good. Man whom God created in His image was brought into a beautiful garden planted by God that man may have a blissful life to enjoy. The thought of God concerning man has always been beautiful and rewarding. Sad, many times, we fail to see just as Adam did and we miss out of God's great blessings stored up for us.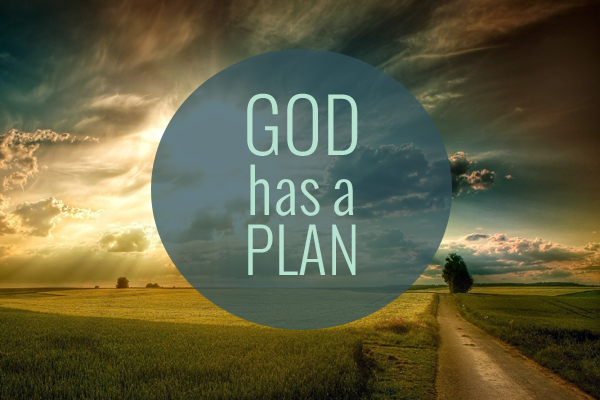 Image source
On the contrary to the first Adam, Jesus came to the world as man and He was conscious of the plan of God. he carefully lived out this plan and lo, He was exalted at last (Philippians 2: 11). This shows us that when we follow the plan of God and stay in it, the end would always be blissful. Reading the 29th chapter of the book of Prophet Isaiah birthed this message in my heart this morning.
10 This is what the Lord says: "You will be in Babylon for seventy years. But then I will come and do for you all the good things I have promised, and I will bring you home again. 11 For I know the plans I have for you," says the Lord. "They are plans for good and not for disaster, to give you a future and a hope. 12 In those days when you pray, I will listen. 13 If you look for me wholeheartedly, you will find me. 14 I will be found by you," says the Lord. "I will end your captivity and restore your fortunes. I will gather you out of the nations where I sent you and will bring you home again to your own land." - Jeremiah 29: 10-14 (NLT)
Reading the entire story in the passage gives us a clearer understanding of the scenario which promoted God to make the above declarations. We see God allowing His people to be taken on exile to a strange land. In a bid to comfort the wailing situation of the people, he sent prophet Jeremiah to write to them that He (God) has a plan for them and thY plan would lead them to a better end if they'll walk in it. Surely, God never sleeps and never slumbers even when the seeming worst happens to the child of God. he sees, he hears and may sometimes allow it for our moulding.
We see that the premise where the above extract came was not a pleasant occurrence, yet, since Gos had a plan for them, He will lead them to an ends that is better and more glorious. If we look at the path out Lord Jesus Christ treaded, that of shame, mockery, pain upon a sinless man as he was. he didn't mind it since I was inscripted in the volumes of books about him that he would live out that plan and at the end He earned the incomparable crown and given the most exalted name.
It is important that we not be quick in casting stones when ugly situations if life emerges. may we always seem to know whether there is what God plans to do therein. The most perfect path to tread in life is the path created in God's blueprint for our lives. it leads to the best, perfect and purposed end. Again, let me bolden the 11th verse of the passage as below.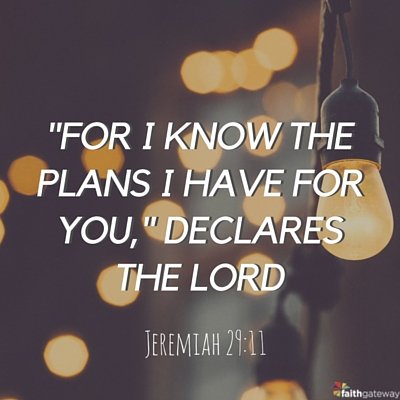 Image source
God knows our ending from the beginnings and His ways for us are the best to walk in. May we never be ltoo hurrying that we miss out of God's plan for our lives - Amen.
Connect with Us:
We continue to Reach to the World
@Heartchurch is set as beneficiary of part of this post's rewards.