As each day passes with panic news of the increased number of Covid-19 cases in our nation, there are great fears as to when "normal" life would return. Already, Nigeria has recorded over 4,000 cases and still counting. Some parts of the country are on total lockdown while other parts have been eased to enable people stock food and other consumables. Schools are no more and church buildings have been locked. We wake to see new updates each day that question how long we'll remain indoors till this pandemic rolls away.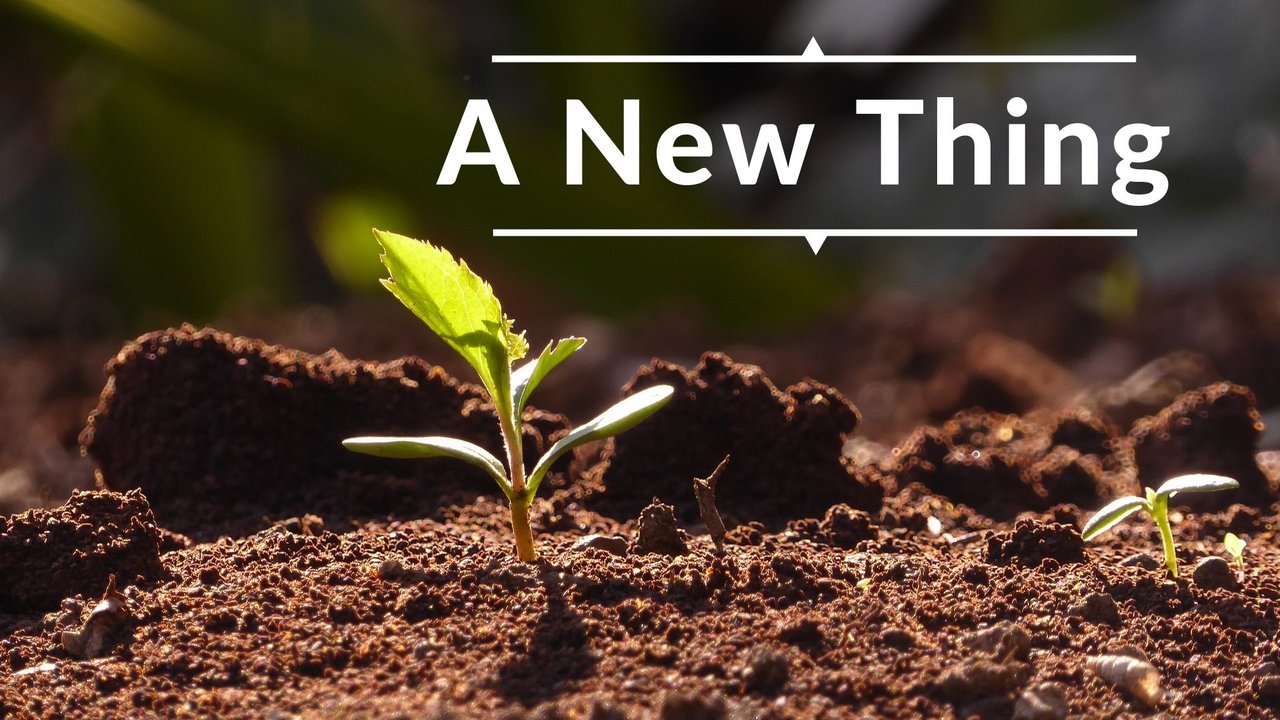 Image source
However, while also pondering on some of the issues raised above above, I stumbled Don Moen's new song online and listening to it time and again and I got deep messages which inspired this write. I remembered Isaiah 43: 19:
For I am about to do something new. See, I have already begun! Do you not see it? I will make a pathway through the wilderness. I will create rivers in the dry wasteland. (New Living Translation).
It's time we took our eyes off from yesterday to see what "new" thing God is showing us in the morrow. A constant gaze at the past may deprive us from seeing the glory of the future before us. It is time, we stopped to look back at yesterday's life as a model rather than trust God for direction in this new decade.
Did we forget that 2020 is ushering us into a new decade? What if God decided to change our narrative about life? What if God decided to have us change our priorities? What if God decided to have all nations look up to Him? What if God is deciding to do a new thing?
We may have been in the old way of life for too long. We may have gotten so used to the regular worklife and corporate way of worship that we forgot that God prioritizes more our personal and individual relationships with Him. Maybe we were so used to worshiping in sanctuaries built by human hands that we forgot that God want to dwell in our hearts. Maybe God decided to turn our hearts to our families and wants us to grow the church at home first.
Probably, God allows this to happen to have our attention again that in the near future, the real persecution would come to the world which will usher Christ's glorious return to rapture His saints.
I charge everyone reading this blog to worry less about is happening around us, rather, look up to see what God wants to do for and in us. May we not so desire the old lifestyle as if it was the model life that God had prepared for us. May we see reasons to thank God for a time as this that we have more solemn moments for ourselves and our families.
Look up and see God. He wants to do a new thing. He has promised to make water gush from the deserts and create a way in the wilderness. God is always thinking of Hos people and His plan for them is toward an end that is in His will. Don't you again look back. Let's move forward!
Shalom!
---
Connect with Us:
We continue to Reach to the World
@Heartchurch is set as beneficiary of part of this post's rewards.