Life is full of uncertainties but not to upturn those whose roots are anchored deep down. Many who have money, people highly placed, friends, assets ma worry little about how to survive even in times like this. This is because they are hopeful that their wealth stored up can carry them through tough days.
Sad that all of material wealth owned by man are as volatile as cloud. They appear here and are no more to be found the next moment. Then, we can say it's a misplaced priority to depend on material wealth and affluence.
To the believer in Christ Jesus, our sustenance is not of this world. We are very aware of the limited supply of material resources, even the few days man can like on earth. There is an assurance we have and that is Good owns the Earth and the fullness thereof, the world and everything in it (Psalm 24:1).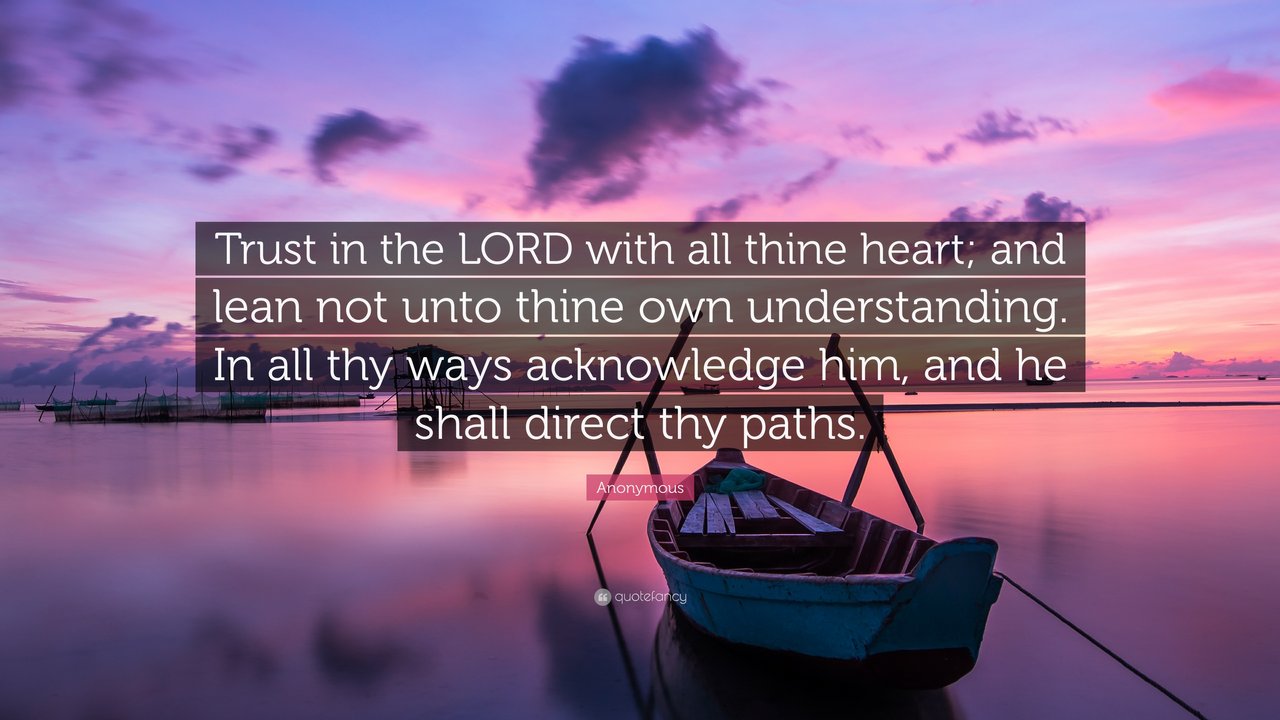 Image source
I remember the multiples of assurance in scripture about our lives here on earth and after. Reading Psalm 37 roused so much hope as I thrilled my heart with the numerous promises of God's provision, safety, security and peace for His own. All these blessings are to take our minds off worries, yet fix our eyes on Jesus Christ for everything. Remember what Bible says in Proverbs 3: 5-6.
5 Trust in the LORD with all your heart and lean not on your own understanding; 6 in all your ways submit to him, and he will make your paths straight. - Proverbs 3: 5-6
God is ever ready to guide the feet of all who would look to Him for guidance. In Psalm 20, David reminded us that those who did put their trust in their chariot, horses and armoury failed, yet, trusting God brought great salvation to him in he slaughter of Goliath.
Why decide yo wander aimlessly in life when God is willing to guide your steps towards His pre-designed end? Would you for once decide to have God take the driver's seat of your life?
Though storms may arise and the tempest stay, there is He that even the winds hear him. He quiets the storms with His words. Having him in your boat is a journey of guaranteed safety.
I'll be glad to share in your testimonies. God bless you.
---
Connect with Us:
We continue to Reach to the World
@Heartchurch is set as beneficiary of part of this post's rewards.