Greetings in Jesus name,
A few years ago, I remember the Lord God always saying, "You Are Living In The Times When There Will Be Scarcity Of My Word" (Amos 3:3,7). A few days back on Monday to be exact, the Spirit of the Lord said me, "It Is Now Time To "Bathe" My Word And Thereafter, "Swim In It". It Won't Be Long, My Word Will Be Swimming In You And All Over The Earth, My Glory Will Be Seen And You My Church Will Carry And Express It Everywhere!"
It was this early morning at about 5 a.m when the Holy Spirit showed me this below. He gave me apart of this on 31st of May, 2015 but today, this morning revealed all these below concerning the beauty in His Word. Please note that the beauty of God's word is his glory. The Glory Of God is in His word (Job 29:2-6).
Job.29.2 - "Oh, that I were as in months past, As in the days when God watched over me;
3 - When His lamp shone upon my head, And when by His light I walked through darkness;
4 - Just as I was in the days of my prime, When the friendly counsel of God was over my tent;
5 - When the Almighty was yet with me, When my children were around me;
6 When my steps were bathed with cream, And the rock poured out rivers of oil for me!"
The increase of the wealth [the revelational knowledge] of the Word Of God in your life; not only intensifies the anointing in your life but actually increases the grace of God in your life. Grace is the outward display of the Glory of God [favour, beauty & presence] in a human Spirit. It is to be endued with God's presence and to be bestowed upon divine gifts, abilities of the spirit.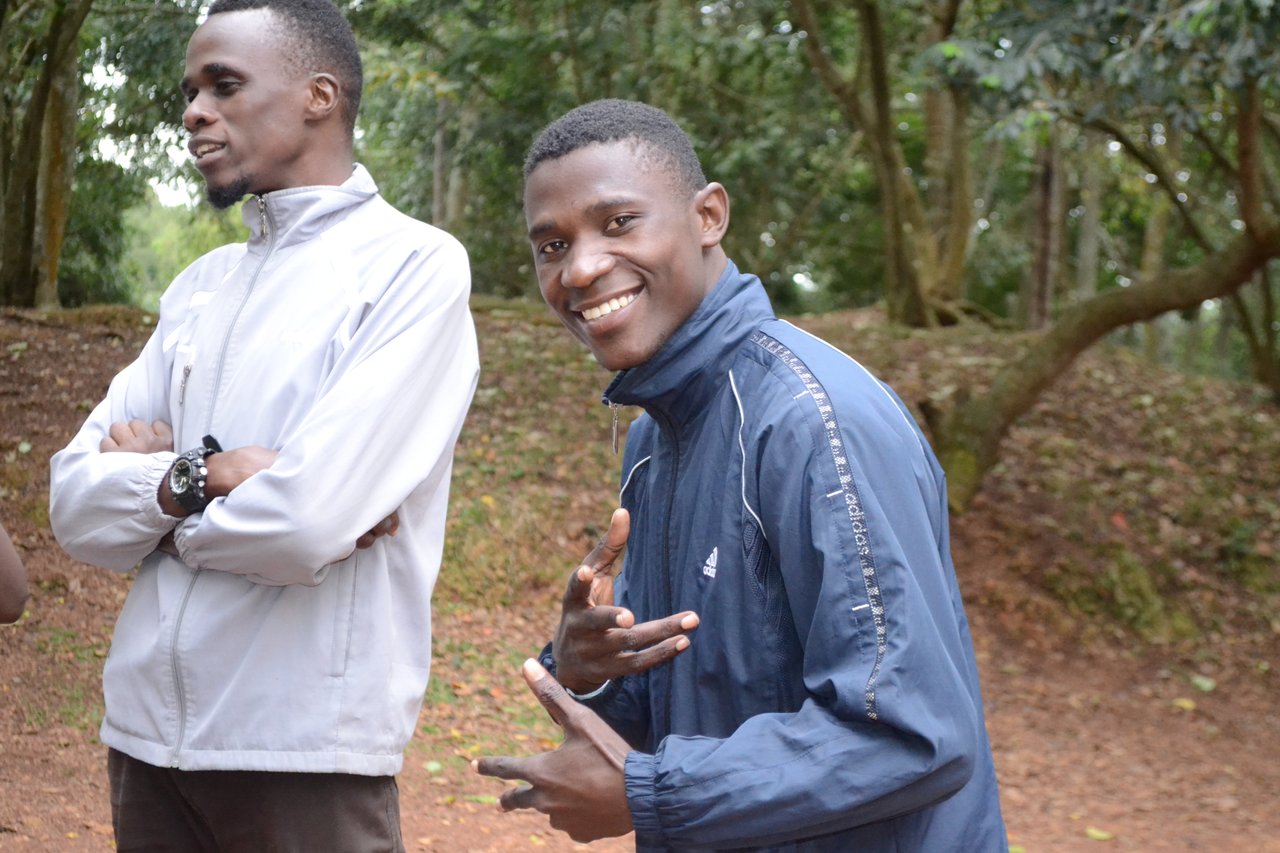 Never waste your time to ask for a greater anointing! It doesn't exist as revealed by the scriptures. The same person of the Holy Spirit who came upon you when you received Christ is the same Holy Spirit who Jesus Had. The anointing of God in you is not oil, water, vapour or smoke, but a person in totality. Ask For A Greater Grace Instead. And the only way to step to the next level of Grace in your walk with God is in your giving. Your level of love for the Lord God should be equal to your giving (2Cori 8:6-8, Matthew 7:12, Eph 6:8).
💍 This is vision of Holy spirit to us today. It is royalty.
"I Give You My Beauty. In My Word Is My Beauty. With My Word, You Worship. In It Is My Beauty.
The beauty of worship is, "I Give You My Word, You Give Me Your Word In Agreement With My Word." It Is Called Faith, you seeing your next step (staircase). Faith Is Your Response To My Word. It Is The Response Of A Human Spirit To My Word. It Is Living My Word. My Word Is Your Life. Your Life Is A Character Of Your Mouth Patterns (Words).
Josh.1.8 - "This Book of the Law shall NOT DEPART FROM YOUR MOUTH, but you shall meditate in it day and night, that you may observe to do according to all that is written in it. For then you will make your way prosperous, and then you will have good success."
It begins with your mouth first. Your mouth channels your mind (thoughts) in the direction you want it to go (Joshua 1:7). If the pictures in your mind become a problem, use your mouth to direct your mind. Talk more with your mouth than you use it to eat! Your mouth (tongue) holds the power over life and death (Pro 18:21). The tongue is a wholesome (healing) tree of life and tongue of the wise utters (uses) knowledge (information) rightly (Pro 15:2,4). Your tongue is a pen of a ready writer, shaping the bursting river banks (your spirit/ life) with words of faith to spill-over (overflow) with beauty and goodness. Grace has been poured on your lips (Psalm 45:1-2).
Always having it in your mind, your life is always not any different from your words. Your words are the connection you have between the Spiritual realm and the physical. Your words are spiritual elements. They are reality. You speak what you see with the eyes of your heart (spirit). You build your life with your words (John 6:63, Mathew 12:35-37).
When I Give You My Word, It Never Returns To Me Unfulfilled (Powerless & Useless). It Accomplishes What I Please And Purpose; And It Shall Always Prosper In The Thing That I Sent It To And For. My Word Is My Life. It Is My Way Of Life (Psalm 107:20, Isaiah 55:11, 2Tim 3:16-17).
YOU HAVE WHAT YOU SAY! (Mark 11:23-24)
WORSHIP IS APPRECIATING MY BEAUTY (Psalm 96:6-9).
My (God's) Beauty Is In My (His) Timing. Believe In My Word And In The Timing Of My Word (Eccl 3:11). For I Am Bigger Than Time (Eccl 3:1). I Am Eternity, I Am The Beginning And The End Of All. Time Is A Portion Of Me, Your Eternity.
Time Is An Interaction With Eternity. A Season Is A Time Marked By Supernatural Events. It Is An Interaction With Eternity Marked By Supernatural Events. The Supernatural Is The Manifestation Of The Life Of The Risen Christ In The Present Now. To That Effect, To Everything There Is A Season And A Time To Every Purpose On Earth, Not Heaven, Which Is Eternity Already Set In Your Hearts! (Eccl 3:11, Eph 2:6) I Live In You And You Live In Me. You Call It Fellowship, But Also, It Is Purpose.
Acts.17.26 - And he made from one man every nation of mankind to live on all the face of the earth, having determined allotted periods and the boundaries of their dwelling place,
Acts.17.27 - that they should seek God, in the hope that they might feel their way toward him and find him. Yet He Is Actually Not Far From Each One Of Us,
Acts.17.28 - for "'In him we live and move and have our being'; as even some of your own poets have said, "'For we are indeed his offspring.'"
PRAYER
Dear Heavenly Father, thank you for your eternal word that dwells in my heart; for by which I am born, cultured and disciplined. Your word in me cleanses me daily of all my imperfections and impurities as I meditate on it and walk on in life by it. I am full of the spirit of excellence and glory. I walk in health, victory, progress, success and prosperity. I live a life of greatness and I am grateful. My tongue is a healing tree of life, a pen of a ready writer, shaping my life and the life of others with words of faith, to overflow with a good report of abundance of beauty, grace and goodness, moving in the speed of the Holy Spirit. Graciousness is poured upon my lips, In Christ Jesus Live and God Has Blessed Me With Every Blessing In Spirit. Glory To God Who Does Much Than More Than We Can Ask Or Think Or See! Hallelu