With @ac-cheetah now running the game, there's no harm in adding a bit of support with technology.
@coding-gorilla has written a script to highlight users who are abusing the 15 SP delegation. I don't know how long it takes to create 858 accounts but I do know how long it takes to delete them.
So if you have a bit of spare downvoting power, please pop by and let whoever's created @yamanil's account know that they'll need to start again.
https://steemit.com/@yamanil/comments
Edit: The problem's far larger than I thought so probably not much value in downvoting. 7,506 accounts so far and I've reviewed less than half of the abuse. This equates to almost 1 millioin upvotes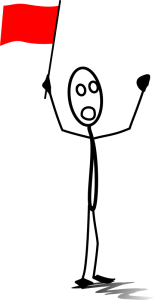 Source