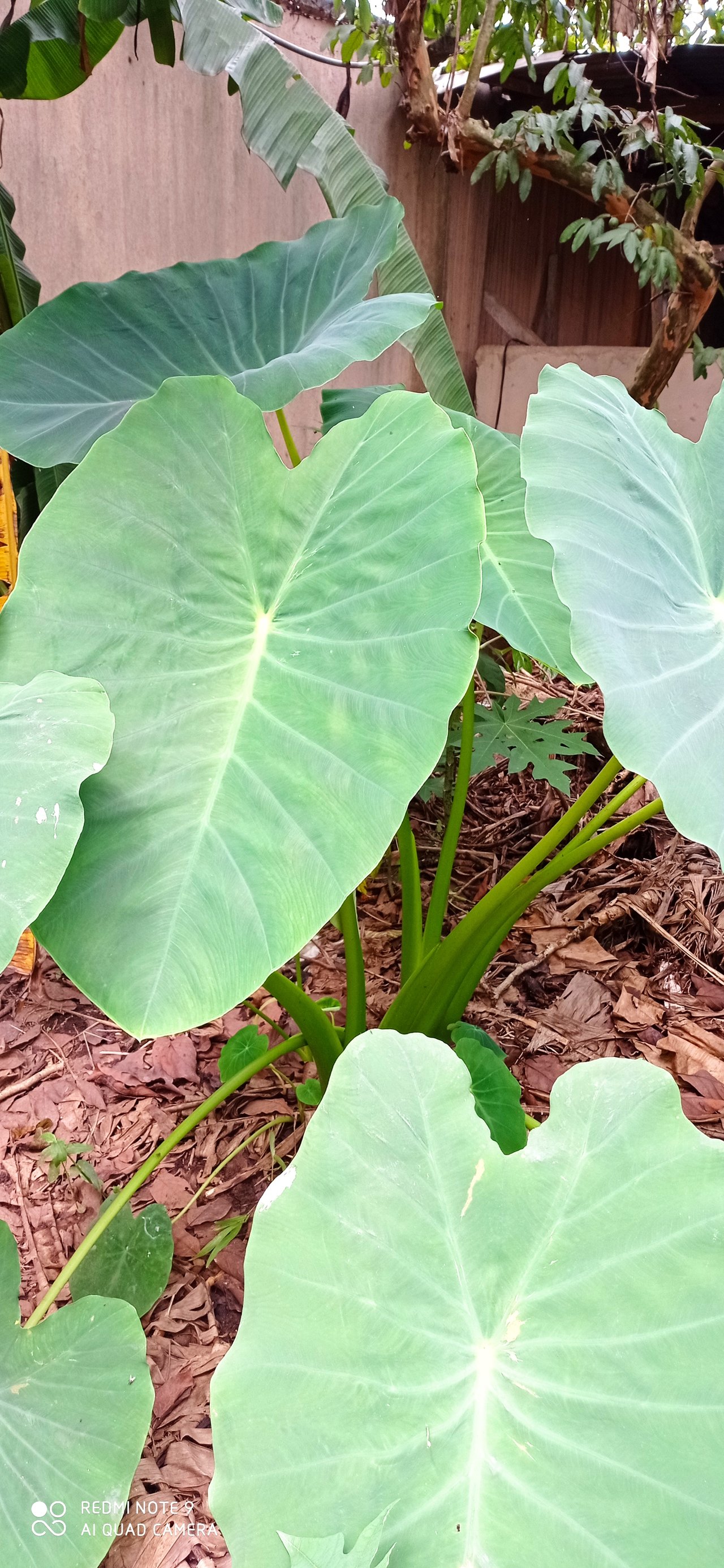 Cocoyam.
They belong to tow species namely;
a. Colocasia esculentum.
b. Xanthomonas sagittifolium.
Climate:
i. Rainfall;
Adequate moisture all year round, with rainfall spreading over 7 to 10 months.
ii. Altitude;
Low altitude, 0 to 1,200m above sea level.
ii. Temperature;
Not less than 10⁰c. Most adequate range is 20⁰c to 34⁰c.
iii. Soil;
Loose, slightly gravely soil with moderate fertility is best for cocoyam.
Planting Materials.
Corn or offshoot of the rhizome/ Setts of the rhizome (the main stem)

Planting Dates
Cocoyam can be planted at any time provided there is adequate moisture for it to establish. Usually, March/April is the ideal period for planting in Southern part of West Africa

Maturity.
Is between 6 to 10 months.

Uses
a. Corms can be boiled/roasted and eating with stew.
b. Corms can be made into pottage.