Happy Nature Photography Day everyone !
These beautiful White Quartz and pink granite rocks are unique to this part of Georgian Bay on Lake Huron, Ontario Canada.
Especially around Killarney Provincial Park... and the area called Rocher Rouge .... red rock.
You can see these amazing rocks on your way into Manitoulin island or from the many hiking trails in the Killarney Provincial Park.
To me they always resembled giant Whales sleeping on the land. 🐋 🐳
Ancient monsters that washed up from the Sea and were petrified into White Quartzite Boulders.
The La Cloche Mountains, also called the La Cloche Range, are a range of mountains in Northern Ontario, Canada, along the northern shore of Lake Huron near Manitoulin Island. The mountains are located in the Canadian Shield, and are composed primarily of white quartzite.
They extend roughly from La Cloche Provincial Park, south of Massey, to Killarney Provincial Park, southwest of Sudbury. The communities of West River, Willisville and Whitefish Falls are located directly within the range; the town of Espanola and the municipality of Killarney are located nearby, however they can be seen (from some vantage points) as far away as Manitoulin Island.
Ontario Highway 6 is the principal transportation route through the range.
Killarney Provincial Park is located in the range and is very popular among tourists. Another feature includes the "Heaven's Gate Trail" which traverses the length of the range from Willisville in the east to Massey in the west. Thought to be an old aboriginal trade route, it traverses the plateau of the range with the North Channel of Lake Huron visible to the south. The trail is particularly grueling and is rarely traversed mostly due to its length and remoteness from major cities.
Source: https://en.wikipedia.org/wiki/La_Cloche_Mountains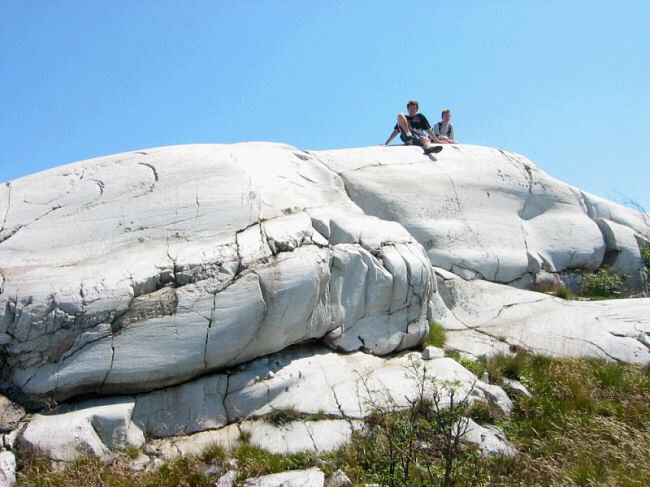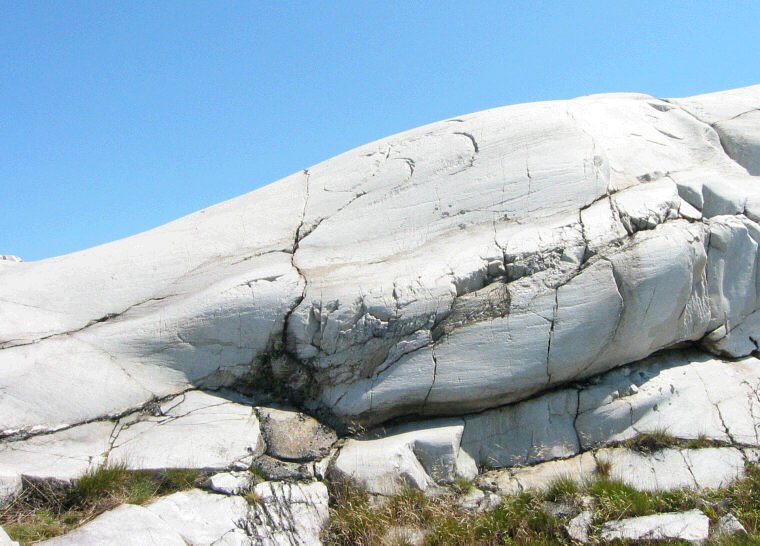 Pink Granite ...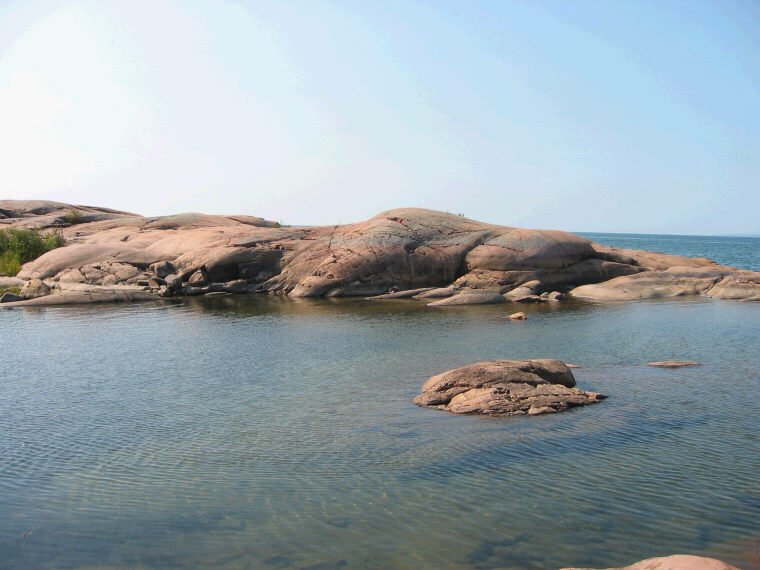 Source: https://creationconcept.info/Killarney/Streamlined_rocks.html
This is a short video I made from near Killarney on Georgian Bay.
We kayak here every summer.
Offgrid TV Travel: Chikanishing, Killarney, Ontario, Canada
Source: https://www.360cities.net/image/lacloche
Maps: https://mapcarta.com/24406112