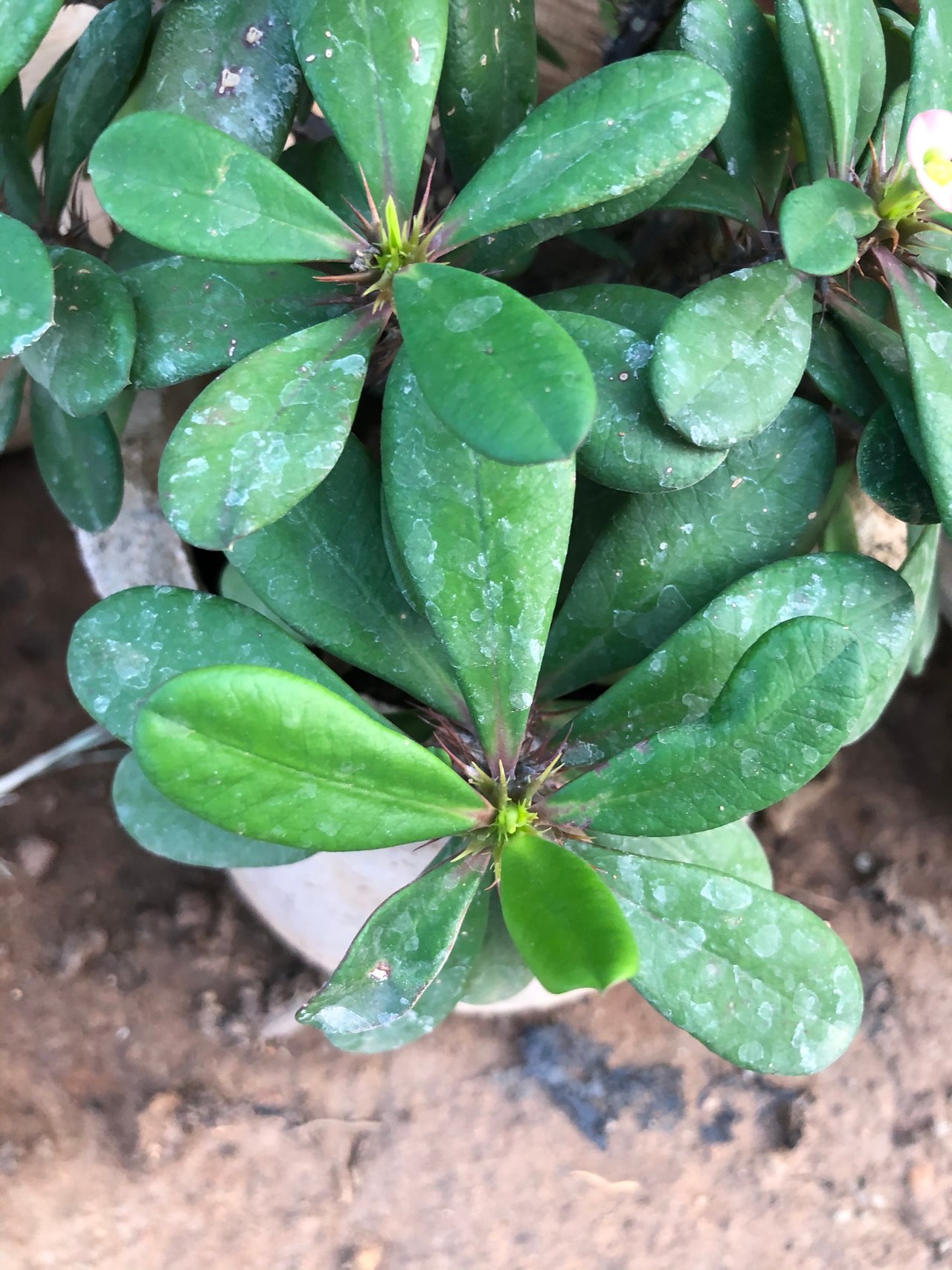 Euphorbia Milii is also known as the crown-of-thorns, Christ plant, or Christ thorn, which is species of flowering plant in the spurge family Euphorbiaciae & it's one of the succulents with real leaves that's thick, fleshy & tear-shaped.
Also the leaves usually appear on stems that are armed with sharp, inch-long spines.
It's commonly used as an ornamental house plant that can be grown in the warmer climates.
It's imagined that the plant was introduced to the Middle East in ancient times & legend associates it with the crown of thorns worn by Christ.
The plant common name is due to the thorns & deep red bracts referring to the crown thorn Jesus had to wear during his crucification & his blood.
It's free to use stock photo at will.
Thank you'll & Steem On.