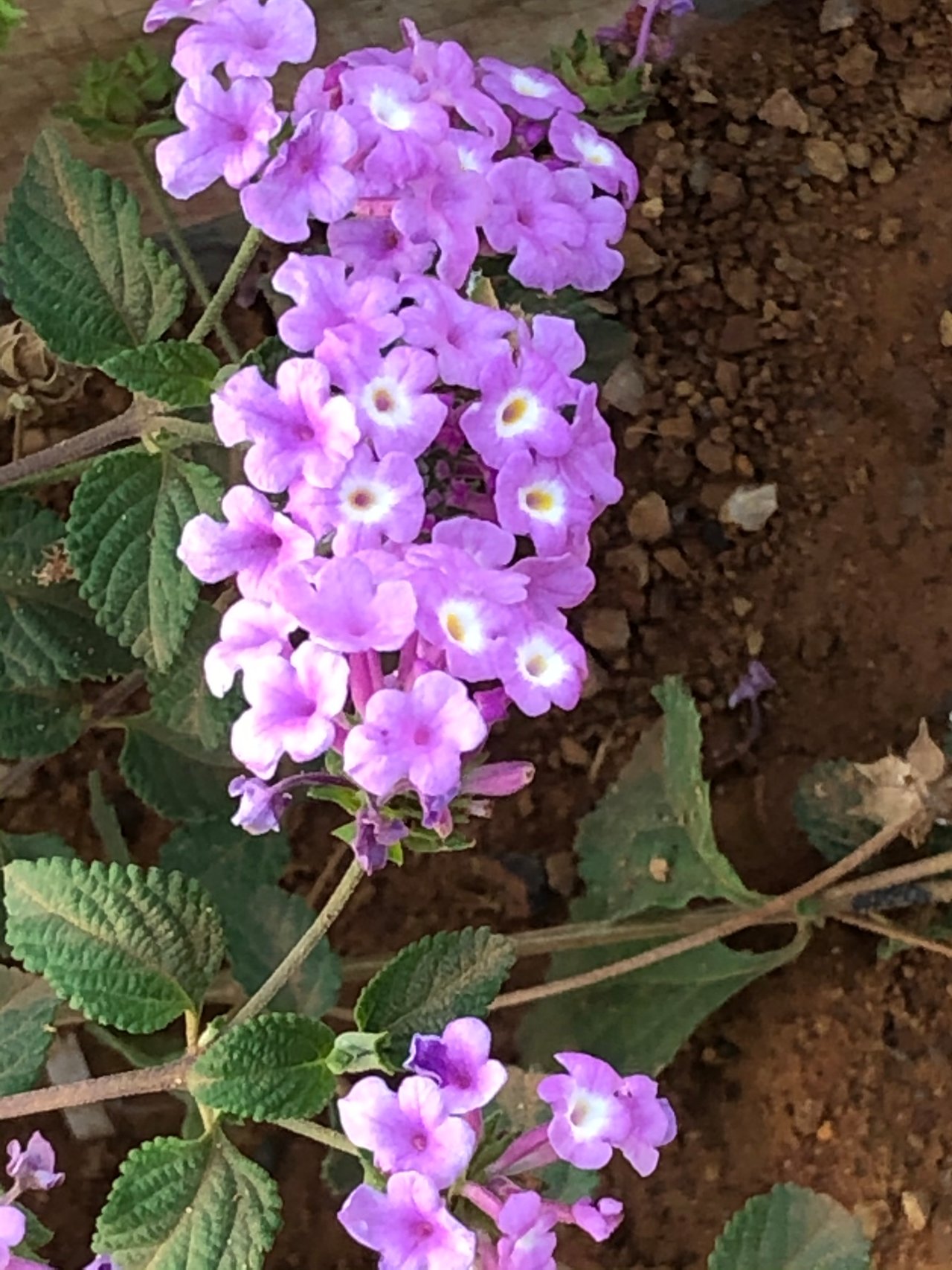 Lantana montevidensis is a species of lantana known by many common names, such as: trailing lantana, weeping lantana, small lantana, purple lantana, creeping lantana, or trailing shrubverbena.
Lantana montevidensis is a small strongly scented flowering low shrub with oval-shaped green leaves. With gardening support it has a climbing 'vine' form, when on edge a trailing form & on the flat a groundcover form.
Usually the fruit consists of a pair of nutlets surrounded by flesh somewhat like a berry.
It's free to use stock photo at will.
Thank you'll & Steem On.