Feel free to be a King or Queen at the throne of "The Lone Toilet" kingdom, an eccentric open concept restroom that always attract attention to whoever drive by through the Sears Point Road or highway 37 Vallejo in Sonoma, California.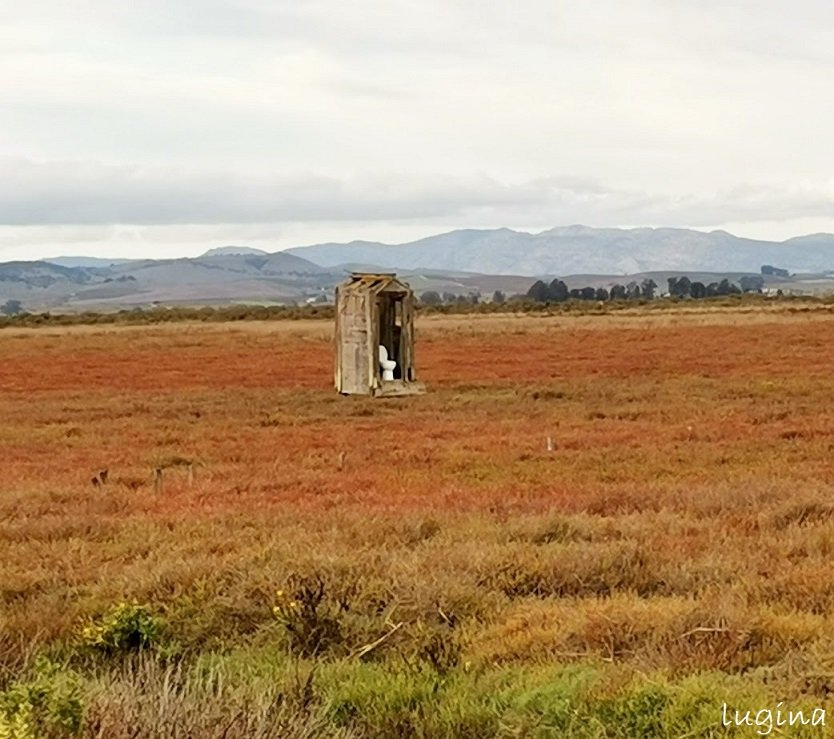 Google map calls The Lone Toilet and yet, stand alone out of nowhere in muddy marshland is the only survival when Tubbs Island (used to call) was sinking back then.
Go ahead watch video and find out more about the history of The Lone Toilet on the link below, a long and interesting story about the most frequent outhouse user Richard Fresh Air Dick Janson with his arch.
https://www.abc10.com/article/news/solved-the-mystery-of-the-lone-toilet/103-c36d6541-e355-4111-85fa-5216ccdb84a8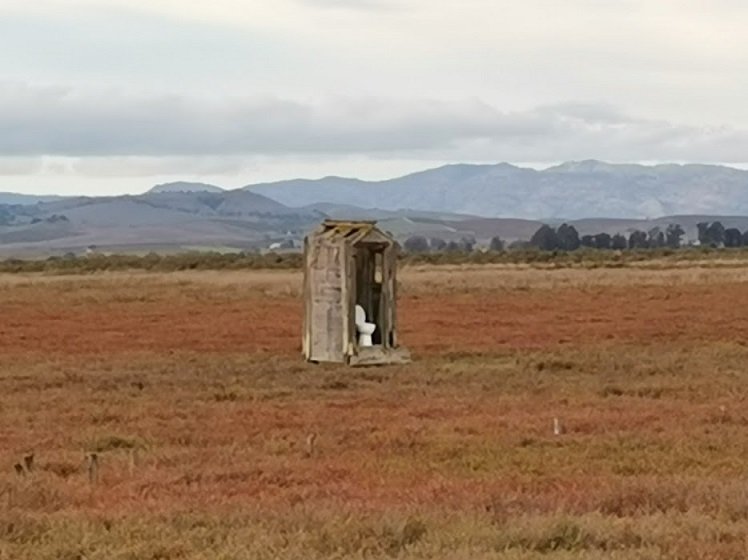 The only closet picture I can get, the field was wet and muddy with sharp dried grass.
▬▬ι══════════════ι▬▬
How To Get a Closer Look
As I love to take pictures, especially a rare piece of nature art, of course I don't want to just pass by it.
It's hard to get close to the lone toilet, there is no right shoulder because the location is right by the tall bridge.
The only access to get close to it is to stop at the Vista Point on the other direction of the highway, then walk through under the bridge before you walk by the muddy and grassy field. My suggestion is to go there during summer time.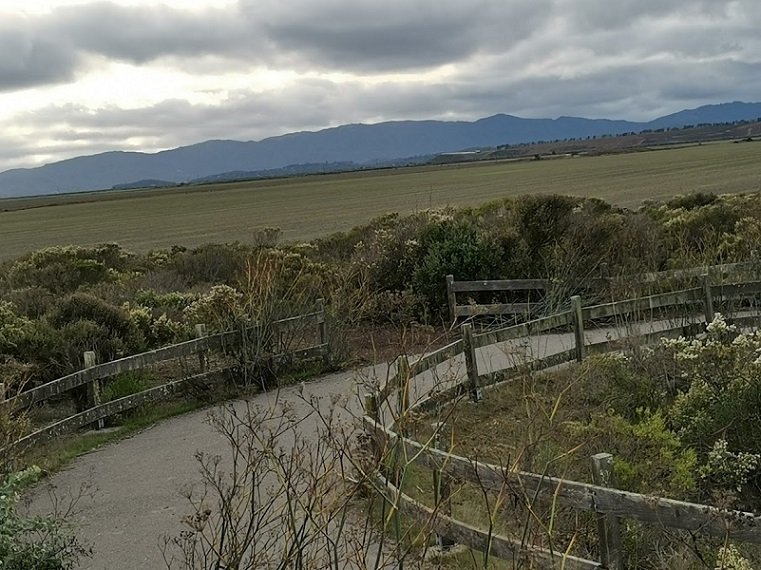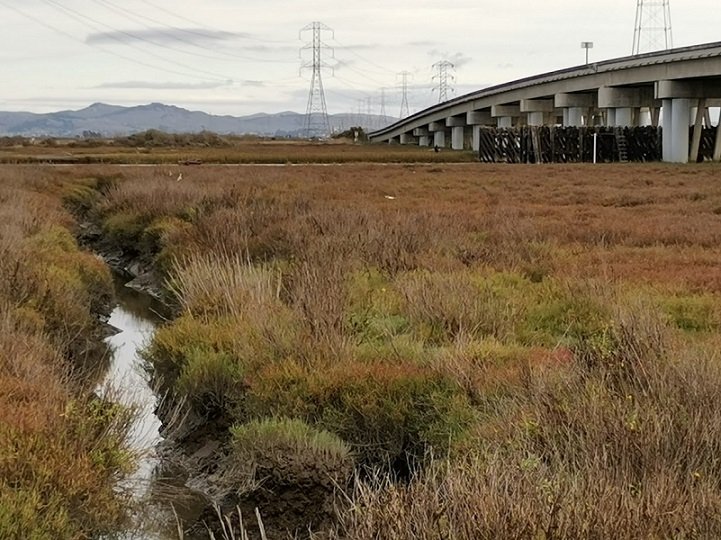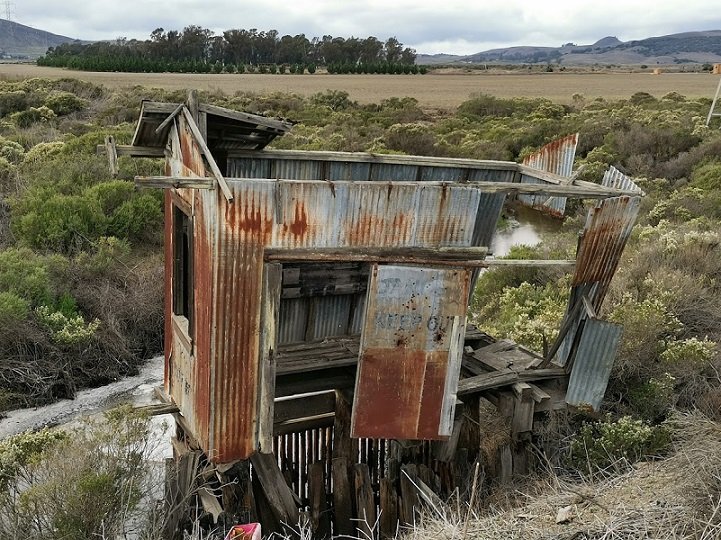 Broken hut by the Sonoma creek, few hundreds feet to the left by the the lone toilet.
▬▬ι══════════════ι▬▬
Some Random Pictures Right By The Sears Point Road Or Highway 37
Sears Point Road known as highway 37, to the east is Cullinan Ranch (my earlier post) and to the west is the astounding waterscape of San Pablo Bay.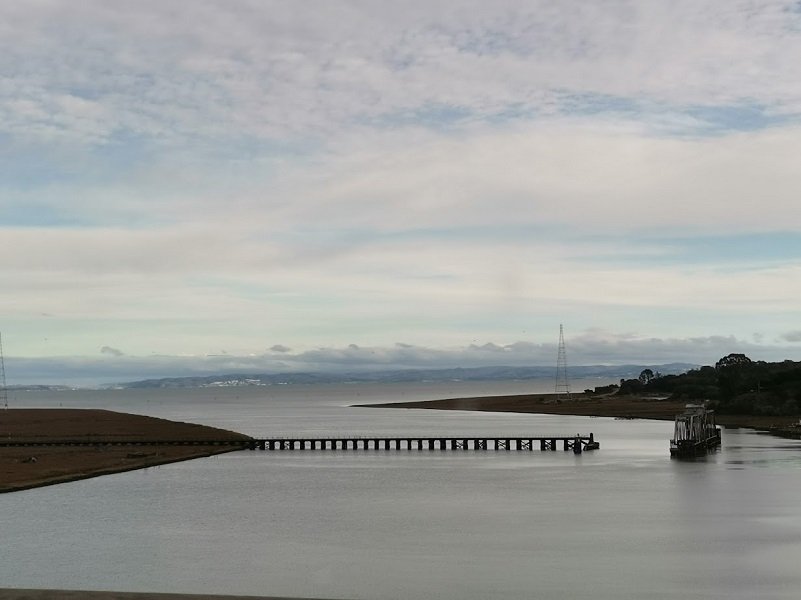 An open bridge by the San Pablo Bay.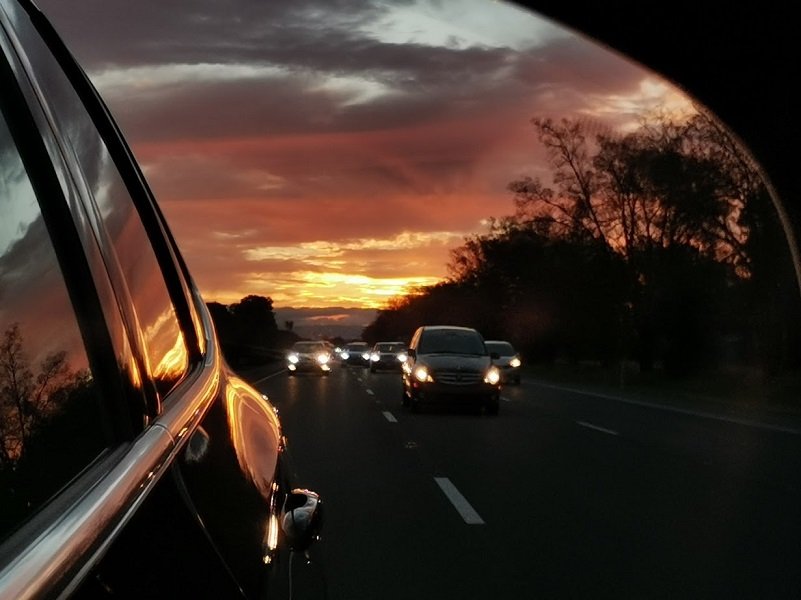 Dusk on side view mirror.
Thank you for visiting my blog.
@lugina.