Today I would like to tell you about an interesting kind of entertainment in Vietnam which is called pigs' racing.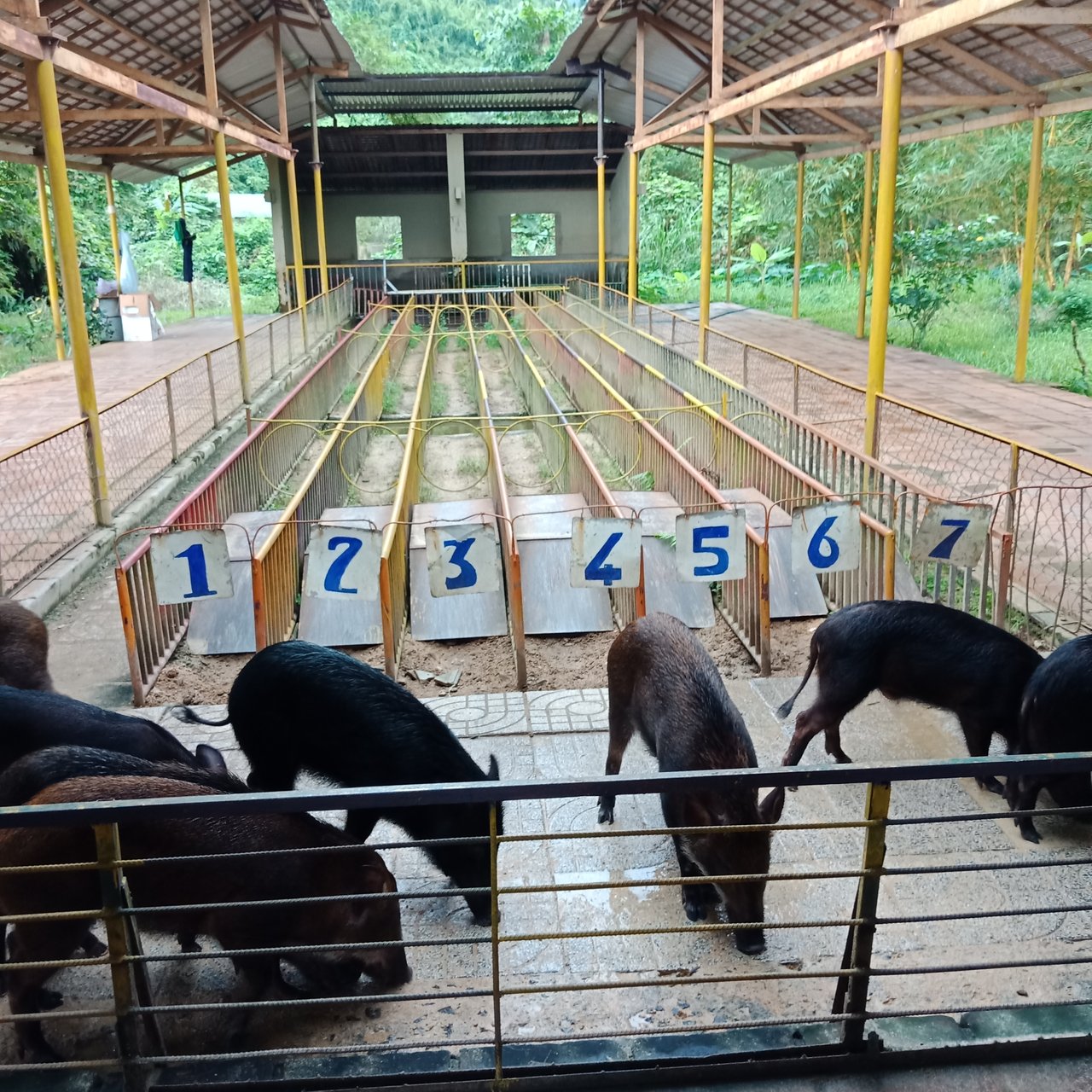 This performance can be seen in Yang Bay National Park. This park itself is located 40 kilometers from the tourist place Nha Trang, where there are always a lot of tourists.
It looks very funny, you can bet on pigs and then win a prize. Or lose. The track where pigs run is very short, and the race itself takes about 10 seconds. In the photo you can see the pig-winner, but unfortunately we didn't bet on it.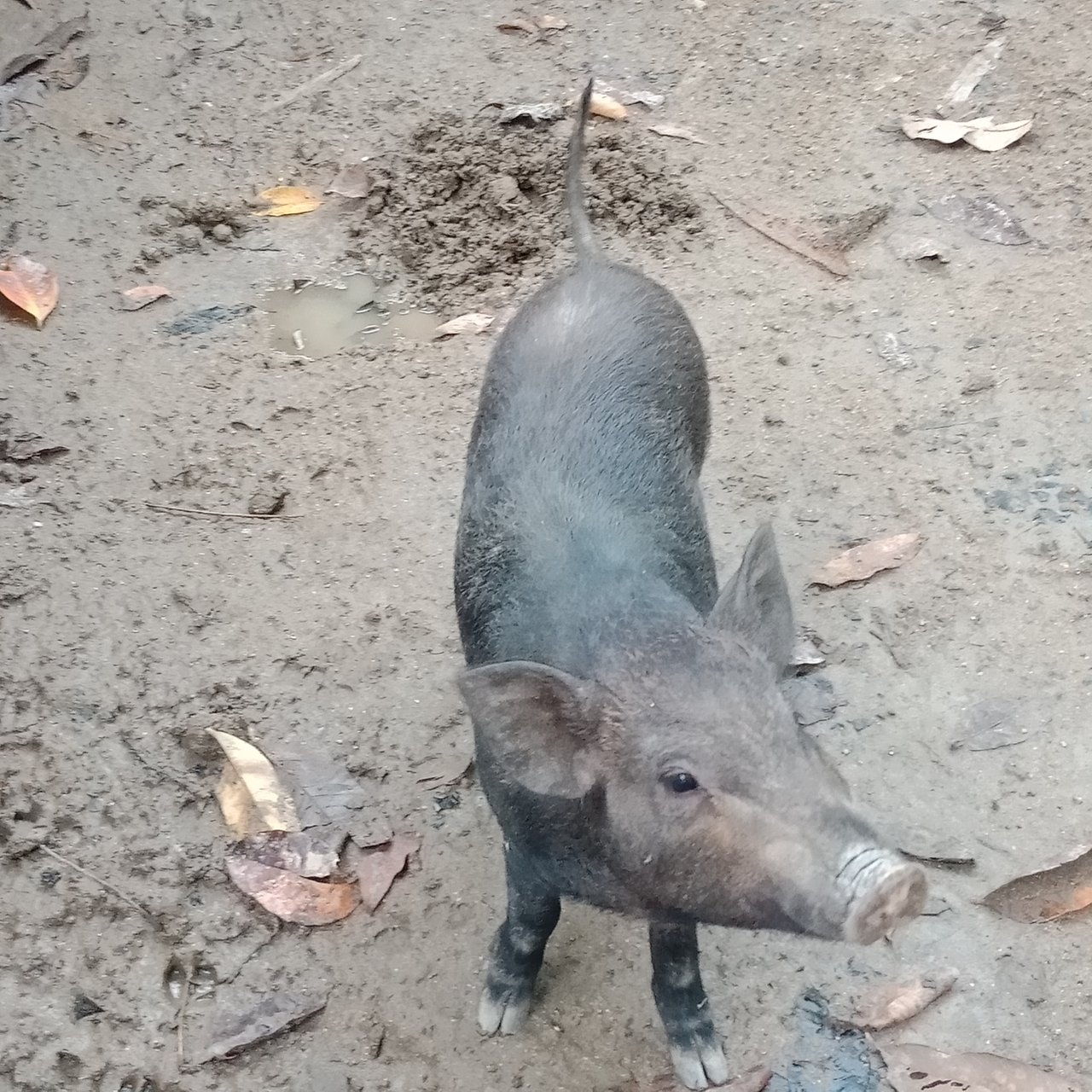 Our pig just stopped in the middle of the race and it didn't want to run anymore. It was standing and looking at us. Maybe he was too lazy. Or he was meditating about something. It was a shame, because we invested money into this sportsman!
In addition to the pig race, there were also cockerel fights.Cockerel fighting is officially banned in Vietnam, but it was just a performance.It's a very tough sport because the roosters have special metal spurs. They can inflict fatal blows on each other, but this was not the case here. The roosters fought lazily.The rooster's task was to push his opponent out of the circle. These roosters were good friends and they didn't want to offend each other.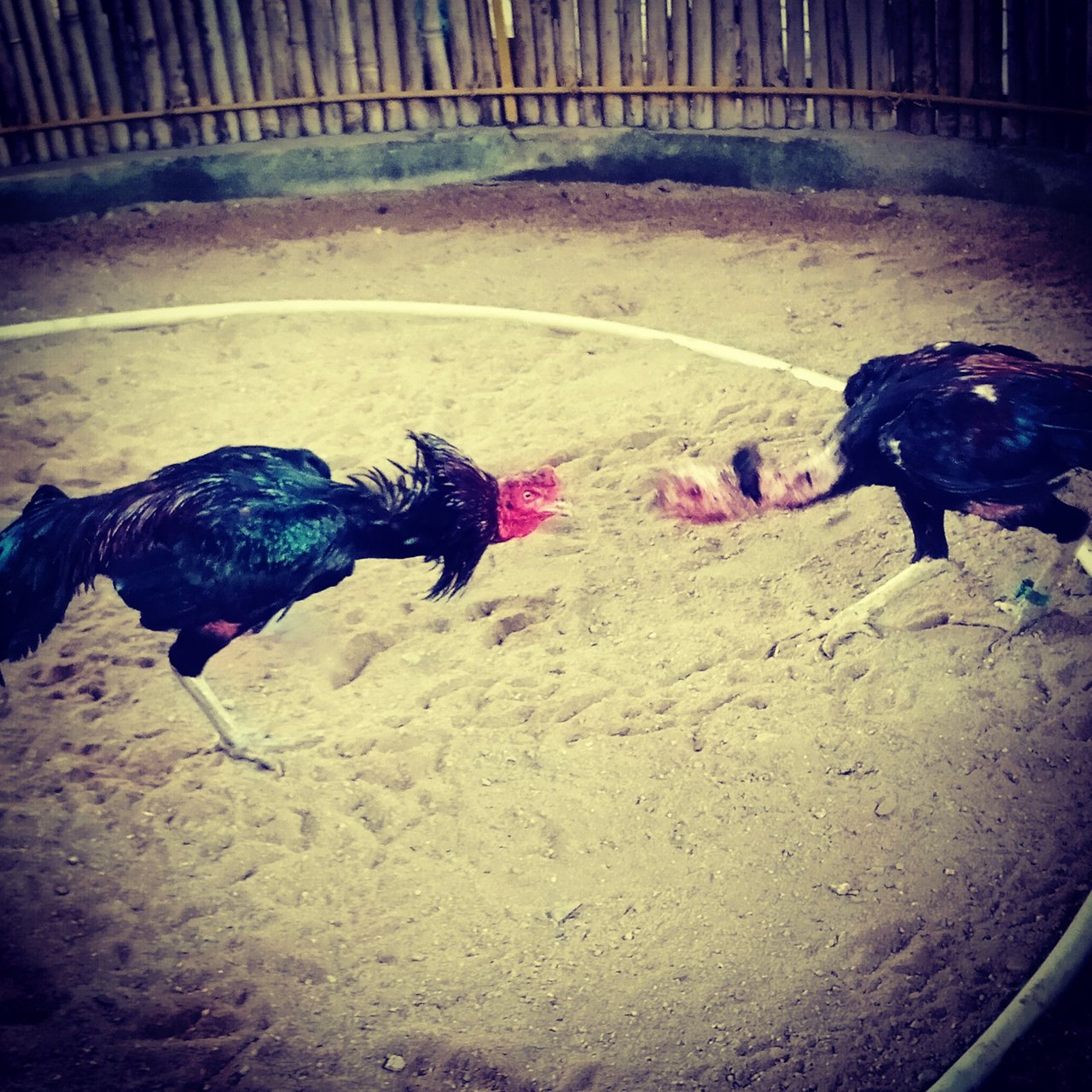 The roosters wore red and blue ribbons.We bet on a rooster with a red ribbon and he lost. We were a little bit upset and their master gave us a statuette of a rooster, which we brought to Russia. It was very heavy.
So you can see that we lost everywhere and everything that day. But the lunch was a success.
We ate crocodile meat which is a traditional dish in Vietnam. The day was great, there were many interesting impressions and it is nice to keep these memories in my head.