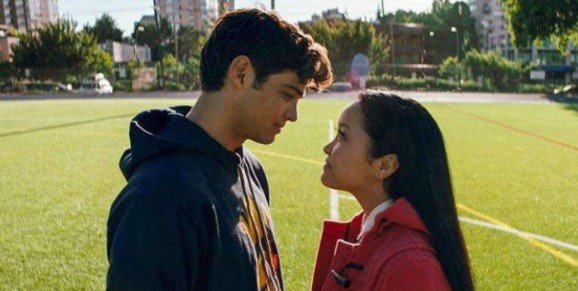 Source
The drama film, which was once one of the most produced film genres in Europe and America in the German expressionist era and the Italian Neo-Realist, even had to give in to the cinema screen's battle. This drama genre film then targeted television stations in Europe and America. Recently the online exhibition platform has again given a position to drama genre films. As the largest online platform, Netflix buys the viewing rights of many romantic comedy genre films that focus on teenagers.
One of them is To All the Boys I've Loved Before. The film, which is based on a book of the same name by Jenny Han, managed to attract the audience's attention. Some critics doubted the film's success because the protagonist is an Asian-American girl. To All the Boys I've Loved Before is a story about a 16-year-old teenager who writes a letter to five boys she has a crush on, but she never sends the letter. After more than seven years, the love letters were spread to the boy she was visiting without her consent. This is where the trouble starts.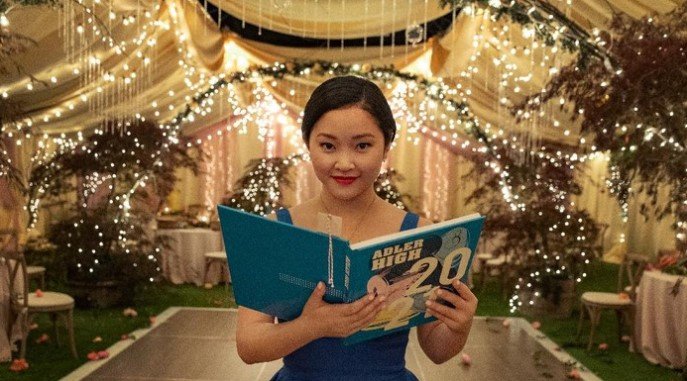 Source
What's so special about To All the Boys I've Loved Before than other romantic teen drama films/series on Netflix? The protagonist named Lara Jean (Lana Condor), is a young Asian-American girl. This film seems to be voicing the experiences of a minority (only about five per cent of Americans of Asian descent) who are often depicted as stiff, too intelligent, perfect, and constantly depressed. Here, Asian teenagers have a realistic character, are shy, awkward, and live in a family that does not suppress them. The solid Asian portrayal in this film then is how strong the relationship is in the family. Three sisters living with single parents (her mother died) support each other, even when Margot (Lara Jean's brother) finds out that her sister has a crush on her ex-boyfriend. This shows how Asia, in general, is.
The chemistry between Lara Jean and Peter Kavinsky (Noah Centineo) makes this film even more adorable. This is the film's strength that can bring the audience into the scene of the two of them. The decision Lara Jean made to pretend to be Peter's boyfriend led her to the unexpected. Clashing personalities of the two, Peter is a popular, charming high school guy and the American type who lacks sensitivity to fit in with each other.
Before being made into a film, Jenny Han was contacted by several production houses to produce the story for the big screen. But they offer a change to the protagonist, Lara Jean must be played by a white girl. Jenny Han refused the offer until only one production house was left, which was finally willing to keep Lara Jean as a young Asian-American girl.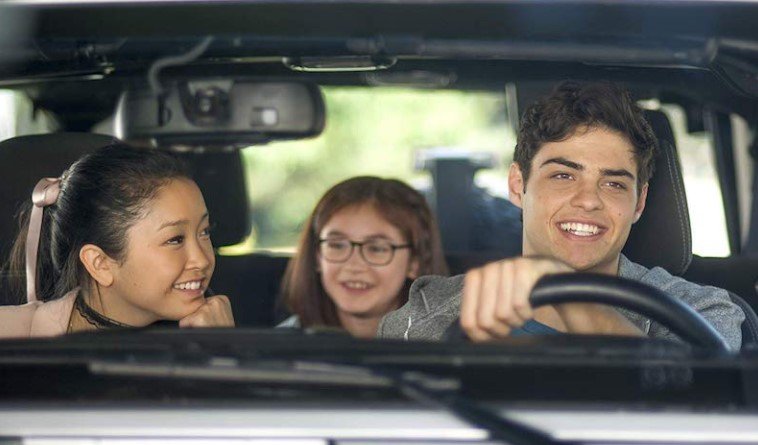 Source
The theme of diversity has long appeared in American novels. In 2011, organizations such as We Need Diverse Book (https://diversebooks.org/) emerged to promote diversity in literary works by positively depicting ethnicity, religion and sexuality. With the jargon "Imagine a world where all children can see themselves on the pages of books," they are fighting for the rights of teenagers of all races and religions in America to be treated equally.
However, the specificity of Asia only for the East Asian region also makes it even against diversity. Another film with stereotypical depictions of Asia only in East Asia also appeared in Crazy Rich Asian. Even though Asia is also very diverse, ranging from Arabic, Indian, Malay, and others. But it can be a good start for Asian characters in Hollywood films.