ENGLISH
REPOSITORY OF USEFUL PUBLICATIONS # 1
---
Below I leave you the publications that I've made and that can help you to improve your stay in #steemit, which I hope will be very long!!
All of them are written in English and it is Spanish!! 😊
---
To know in which communities you can participate 👇
---
---
To have more options to be selected for the Community Support Program 👇
---
---
To avoid plagiarism 👇
---
---
To improve your writing and publications 👇
---
---
To know what to post in the different communities and which tags to use 👇
---
---
To give you more ideas about what to write if you don't have a topic in mind 👇 (I'll update it soon)
---
---
I hope you've found this post useful and I'll be sharing more useful publications, so we all can add more and more value to this amazing platform that is #steemit.
Thank you very much for reading and of course thanks to @steemcurator01 and @stephenkndal who support the different communities!!
Have a great day
Belu
---

---
ESPAÑOL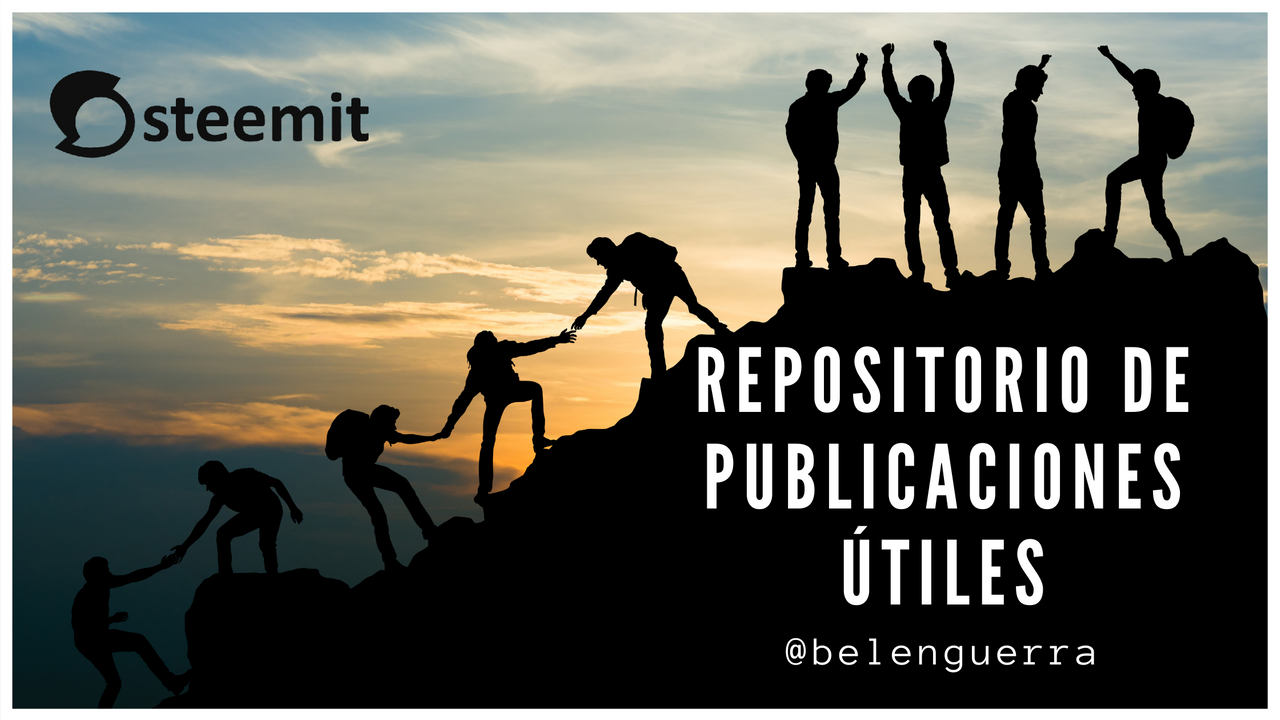 REPOSITORIO DE PUBLICACIONES ÚTILES # 1
---
A continuación te dejo las publicaciones que he hecho y que te pueden servir para mejorar tu estadía en #steemit, que ojalá sea muy larga!!
Todas las publicaciones están escritas en Inglés y es Español!! 😊
---
Para saber en qué comunidades podés participar 👇
---
---
Para tener más opciones de ser seleccionado para el Programa de Soporte a las Comunidades 👇
---
---
Para no caer en el plagio 👇
---
---
Para mejorar tus escritos y publicaciones 👇
---
---
Para saber qué publicar en las diferentes comunidades y qué etiquetas utilizar 👇
---
---
Para que te des más ideas sobre qué escribir si no tenés un tema en mente 👇 (actualizaré esto pronto)
---
---
Espero que hayas encontrado útil esta publicación y compartiré más publicaciones útiles, para que todos podamos agregar más y más valor a esta increíble plataforma que es #steemit.
Muchas gracias por leer y por supuesto gracias a @steemcurator01 y @stephenkndal que apoyan a las diferentes comunidades!!
Que tengas un gran día
Belu