Hello everybody, my name is Charles and I'm here to give you all another fictional story.
This will be more of fun as I have always served you guys.
This is all about a young man telling us how he met his lover after saying he would never fall in love again.
Sit back and read carefully, you gonna enjoy it.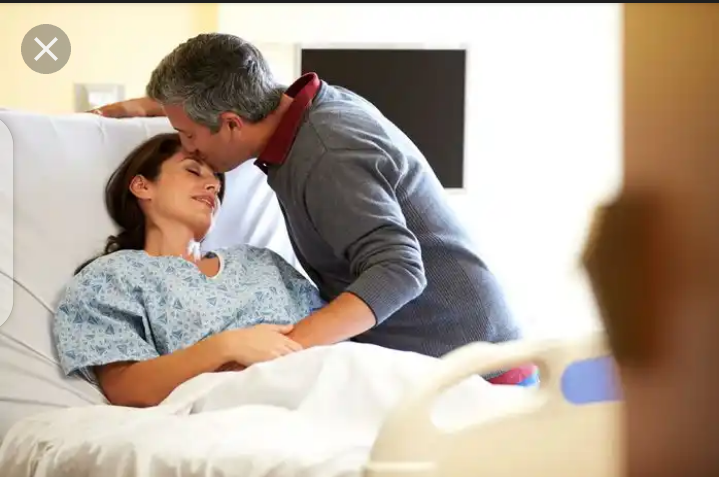 source
How I met Alita.
While in the university, I promised never to fall in love again. I couldn't bare with the countless heartbreaks that I have had in the past. And I blamed myself for everything.
So to keep going on with life as it should be, I have decided never to fall in love again.
One Tuesday morning, I decided to visit my friend after my lectures. I didn't tell anyone where I was going to. I boarded a tricycle to take me there. Half way to my destination, something terrible happened. We got hit by a truck behind us.
It was very intensive, which summersaulted our vehicle and boooom!!!! That was all I could remember. That day was bloody.
I was told that the two guys who sat beside me lost their lives. That his very unfortunate for their families.. hope they rest in peace.
At the hospital on
Few hours later, I woke up in a hospital with my body been bandaged. I was very very weak. My head was also bandaged. I couldn't hear anything, all I could hear was echoes of noise from the nurses and doctors in white.
My mobile phone was also used to call my aunty. Aunty Laura showed up and cheered me up. This was something my parents didn't know about until i was okay.
I spent two good weeks in the hospital, getting good treatment and all was being paid by my Aunty's husband.
My ward was separated from the next room by a glass. I could clearly see what was going on in the other room. I noticed how a beautiful lady in the other room always stares at me. She hardly blinks her eyes. This got me scared.
She was very beautiful. I had nobody to talk to, she also do not have anyone to talk with.
After one week of eyeing ourselves through the glass, I decided to go and meet her in her room. She was alone that evening and she signaled me to come.
When I got there, i saw this angel in human form.... She was as beautiful as an angel. She stood and sat on the bed and we were talking. She told me her name, Alita, and I'm charles, so I told her.
We've been going to each other's room for the remaining one week and she has shown to be a nice girl. She had an accident also, and hers was a little bit intense.
After my stay in the hospital, I was discharged and went back to school. It was an escape from death, so I had to testify to the church.
I began school activities normal, but I could feel some pains in me. I began to call my hospital friend, Alita. We are from the same school but different faculty.
Alita got discharged after some weeks and came back to school. I began to visit her at her place. We sometimes spend the whole day together, discussing and having fun.
Her Birthday
June 7th was her birthday. I could vividly remember all that happened that day.
Three days before her birthday, I was at her place. She cooked rice and goat meat stew for us. While we were eating, I decided to tell her my intentions.
"I know we've been friends for only a short while, but you've truly proven to be a nice person. I admire you a lot and wish I could be part of your world."
"I have promised never to love again. May be that was because I didn't open up my heart to be loved, or because you were reserved for me."
"Alita, I'm truly in love with you and wish you can be my girlfriend. Please, I want to be your boyfriend... I don't want to lose you."
Before I could finish all these sentences, she held my hands and kissed me slowly. After that, all I heard was "I love you too".
I was shocked, completely shocked.. I hugged her and kissed her in her forehead. That was when I found true love. She loved me too, she completely love me.
We celebrated her birthday in my room. Just me and her. She wanted it that way so I had to let it be. According to her, she want to have a quality time with me. But honestly, that day was fun. I had the best moment of love.
After the party, we left the room scattered and slept in it like that. The next morning was class, so I got dressed up and left for lectures.
Since then, I have never experienced any bad moment with her. Yeah we do quarrel, but it's normal for lovers to quarrel and settle. She's the best thing that has ever happened to me, and I'm planning to get married to her.
Anticipate part two soon.....
Thanks everyone for reading my post, hope you love it. Follow me up for more stories...... Thanks.