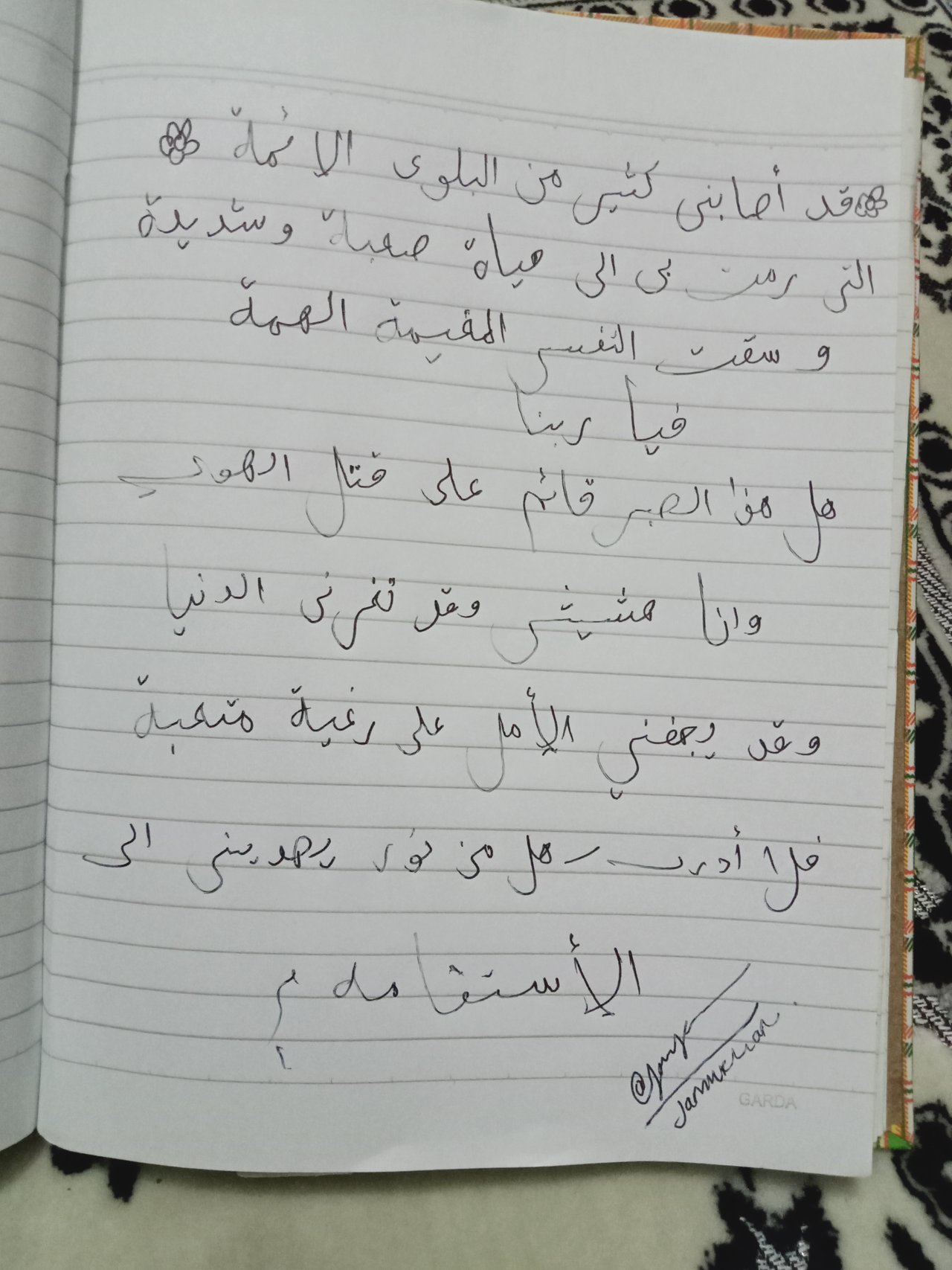 has afflicted me with so many painful plagues.
who dumped me in a difficult and tough life.
O our Rabb.
Will this patience stand up to fight the passions?.
Meanwhile, I am very fragile and the world sometimes deceives me.
And, wishful thinking often dries me up over tired cravings.
So, I never know ... is there a point of light that points me to istiqomah?