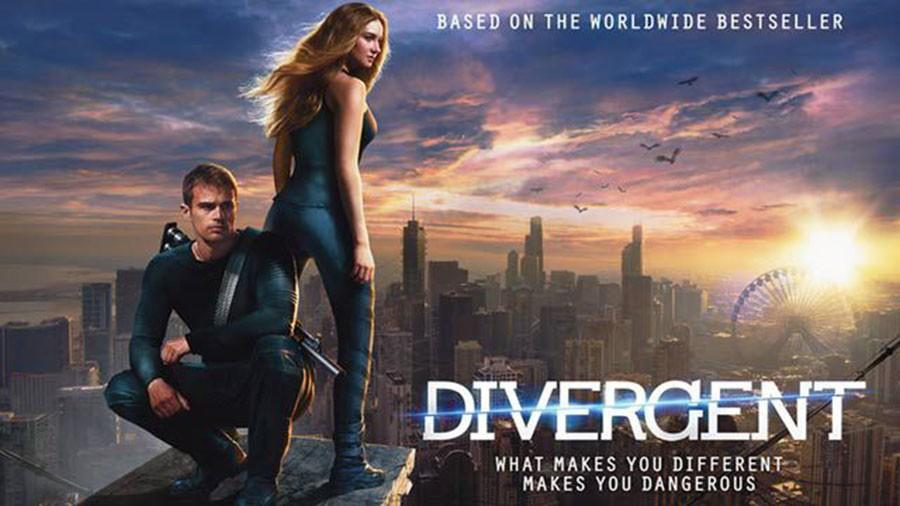 ---
The Divergent Series
---
Being a self confessed movie addict, I have to say that I have tons of movies that I would class as my favourites, mainly within the horror or sci-fi genre. A good amount of these also happen to be movie sagas.
There's something about them that pulls me in and keeps me entertained throughout the multiple films and in most cases across the multiple years that it takes to make them and release them.
A few of my all time favourite sagas include Harry Potter, Twilight, Maze Runner, Alien, Terminator, Star Wars and Hunger Games, to name but a few! However for the purpose of declaring my 'favourite movie saga' for this writing challenge, I will name my current favourite as The Divergent Series.
This saga is a trilogy of movies which are based on the novels as written by Veronica Roth.
The three movies were released as follows:
Divergent 2014, Insurgent 2015 and Allegiant 2016.
Among the many actors who starred in the three movies, these include Shailene Woodley, Theo James, Jai Courtney, Zoe Kravitz, Miles Teller, Ansel Elgort and Kate Winslet.
---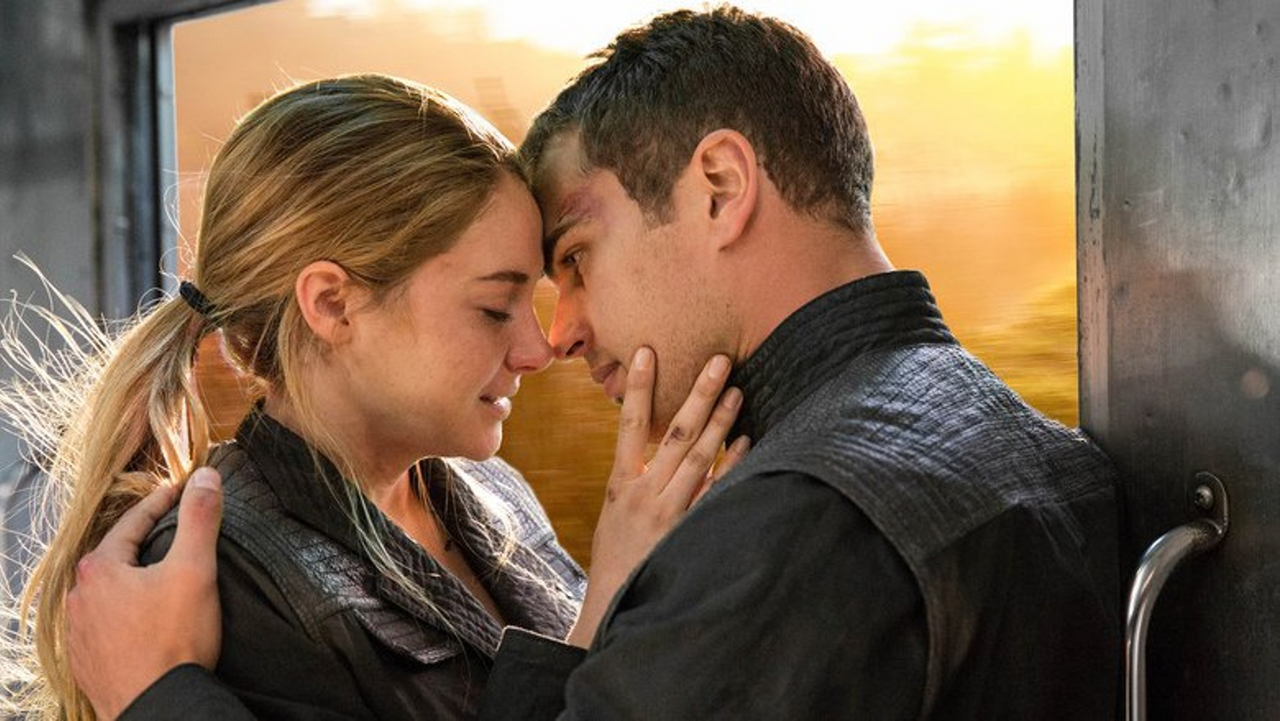 ---
The story follows the lead character Beatrice Prior, played by Shailene Woodley, who lives in a dystopian future where the City of Chicago is surrounded by a protective wall, following the destruction of humanity 200 years earlier.
The inhabitants of Chicago are all that are left of the human race. Civilisation is divided into five separate Factions; Candor, Erudite, Amity, Abnegation and Dauntless. Each Faction serves a purpose within the smooth running of the City.
When a person comes of age, they must choose which Faction that they wish to be a part of. This decision is helped by a test which places you into a virtual simulation and presents the subject with a different set of problematic events. The events are based on your own actual fears, and your result is compiled by using the ways in which you choose to solve these problems.
After Beatrice's test she discovers that her test result was all of the Factions together. She is what is classed as Divergent. Someone whom does not conform to any one Faction but belongs to them all.
She soon discovers that society has developed the opinion that Divergents are dangerous as they do not conform and cannot be controlled.
The test was meant to tell her which Faction she belongs to, so now she is confused as to which one she should pick.
She must keep the fact she is a Divergent as a secret and so she ends up choosing to be part of Dauntless, a Faction that she was not born into.
The storyline continues to show her journey of being accepted into her new Faction by working hard and completing her training. She meets Four, played by Theo James, who along with the other Dauntless leaders and trainers are quite harsh in their training techniques. Dauntless are the City's soldiers and security therefore they have to be tough in their training in order to train the best military personnel.
As Tris (as she is now known following her choice to change her name) and Four grow closer he learns of her secret of being a Divergent and helps to train her to pass the final test. He places her in his own Sim, where she realises he is called Four because he has four fears.
Janine, played by Kate Winslet, is the Leader of Erudite and she wishes to overthrow Abnegation as the Governing Faction. She is also on the hunt for Divergents.
Tris, Four and the rest of Dauntless are all in a situation where Janine is trying to control them all by using transmitters which makes them more susceptible to suggestion. However as both Tris and Four are Divergents, they cannot be controlled. Janine controls the others to round up the whole of Abnegation with the aim of slaughtering them all. The plot is halted by Tris and Four. They then escape, along with a few of their friends and Caleb, and find themselves Factionless.
---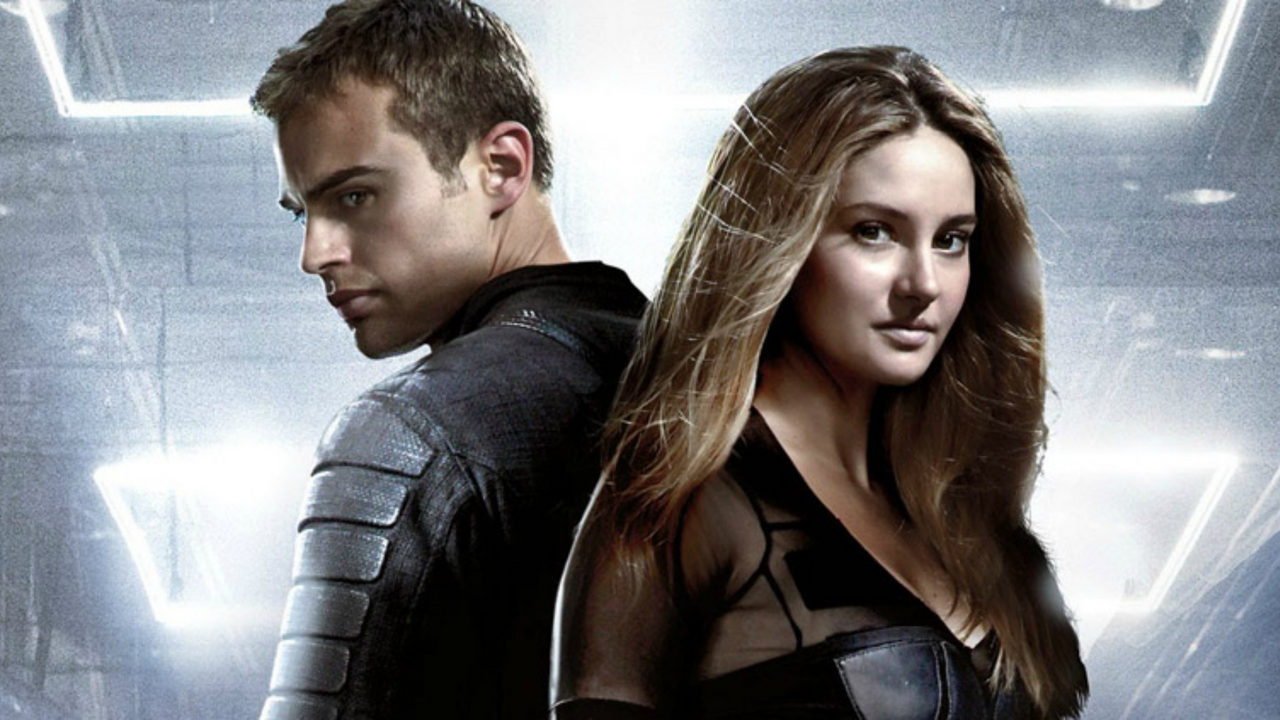 ---
The second film follows on with the storyline that Janine finds a device in Tris's old Abnegation home that her parents were hiding. The device is a box which contains a message from the City's Founders and Janine wishes to open it. She and her army hunts for Divergents, searching for the perfect one who will be able to open the box and release the message.
To open the box, one Divergent must pass the Simulation of all the Factions. It turns out that Tris is the one to open it and the message is played. The truth is that the City of Chicago is not the last of humanity after all. There is life beyond the wall and the City of Chiacago was created as an experiment.
The Factions were created to ensure peace but some people will transcend the Factions and that Divergents are the true purpose of the experiment and humanity's hope for survival.
A disgruntled Janine orders that the box is to be buried so that no one ever sees it and learns of truth but she is stopped and killed before she can do so.
The third and final movie reveals more secrets of the world in which they live in. Evelyn, Four's Mother, orders the gate to the wall to be closed until they know the true intentions of their City's Founders. However Tris and Four, along with their friends, decide to scale the wall and abseil down the other side. They are met with a desolate and baron land with red flowing rivers and rock which has been affected by radiation.
Their journey takes them through a camouflage wall and into a City which has state of the art technology and highly advanced surveillance system which they use to keep watch over Chicago and all of it's inhabitants.
They initially think that their new surroundings are perfect until Four learns that they are stealing children from outside of their City's walls and wiping their memory, all in aide of their efforts to create genetically pure humans.
Back in Chicago, the Factions prepare for war against one another and Tris pleads the Director of the Bureau in charge of overseeing the City to intervene but he refuses to.
He does however send someone in to introduce a memory serum to wipe the memory's of the whole of Chicago but yet again Tris and Four are able to stop the evil plans of those who do not have the best intentions.
They end up destroying the invisible camo wall that surrounds the City and declare that Chicago is no longer their experiment; it is their home and always will be.
I loved everything about these movies. The storyline, the actors and the effects were all on point. The grand old tale of good vs evil played a big part in the storyline of this saga but it had a futuristic and interesting stance that keeps the viewer hooked. The leading characters, Tris and Four, have the perfect chemistry and I loved the fact that initially they did not get along but over time they grew closer and both let their guards down. The walls were not only let down around the City's but the walls around each of them were too. The special effects and stunts were great and they served a massive part in portraying the futuristic abilities of the technology they had and used.
If any of you love sci fi as much as I do then I`m sure you've heard of The Divergent Series but if not, you need to check them out!
---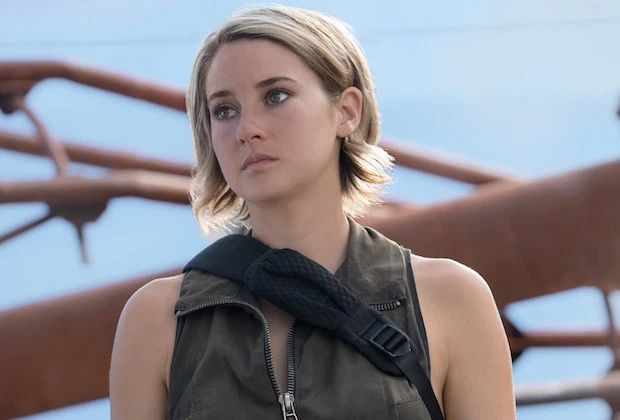 ---
---
---