---
---
Hello...!
My dear friend's,
I am @rasel72. From #Bangladesh.
---
---
My Best Holiday Time.
Friday.
11th June,2021.
---
---
How is everyone? I hope everyone is well. I thank the writing and reviews community for organizing such a beautiful competition. Today I will tell you about one of my holidays. I will actually share how I spend my holidays. I hope you like my writing. Let's get started. I do.
---
---
The day was December 20, 2020. I came home a few days before Math. A few days later my college closed. I started living at home. Then one day I told a friend of mine. Let's go somewhere and go around this holiday. I decided. I will go to see the house of world poet Rabindranath Tagore. So now I will share with you all the moments of visiting there.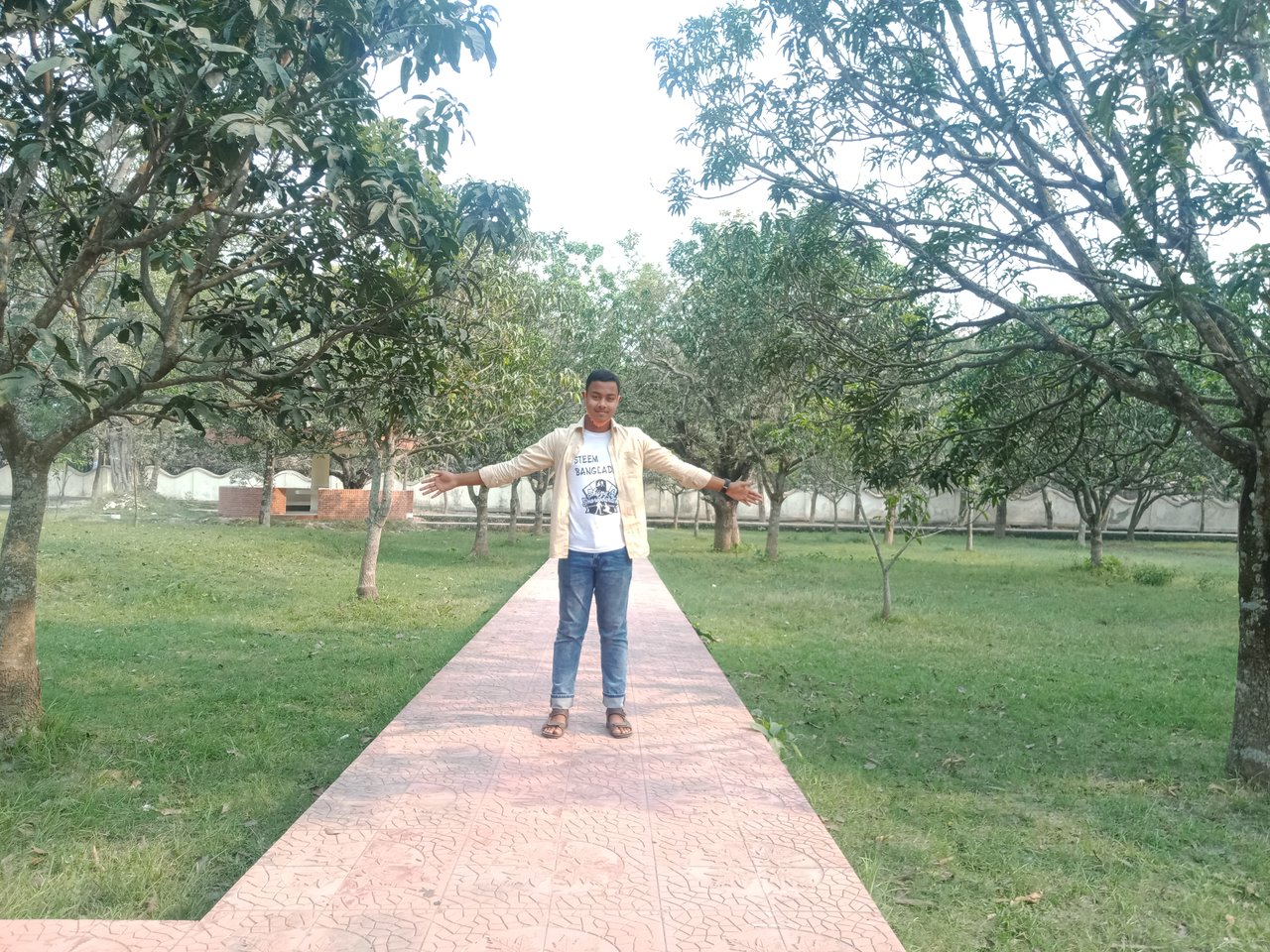 ---
---
First I took a bath in the morning. I got ready and put on new nice clothes. Then I called my friend. He came to our house. Then we both went out together. Then we started our journey in an auto van. From our house to Rabindranath Tagore's house It takes 1 hour.
---
---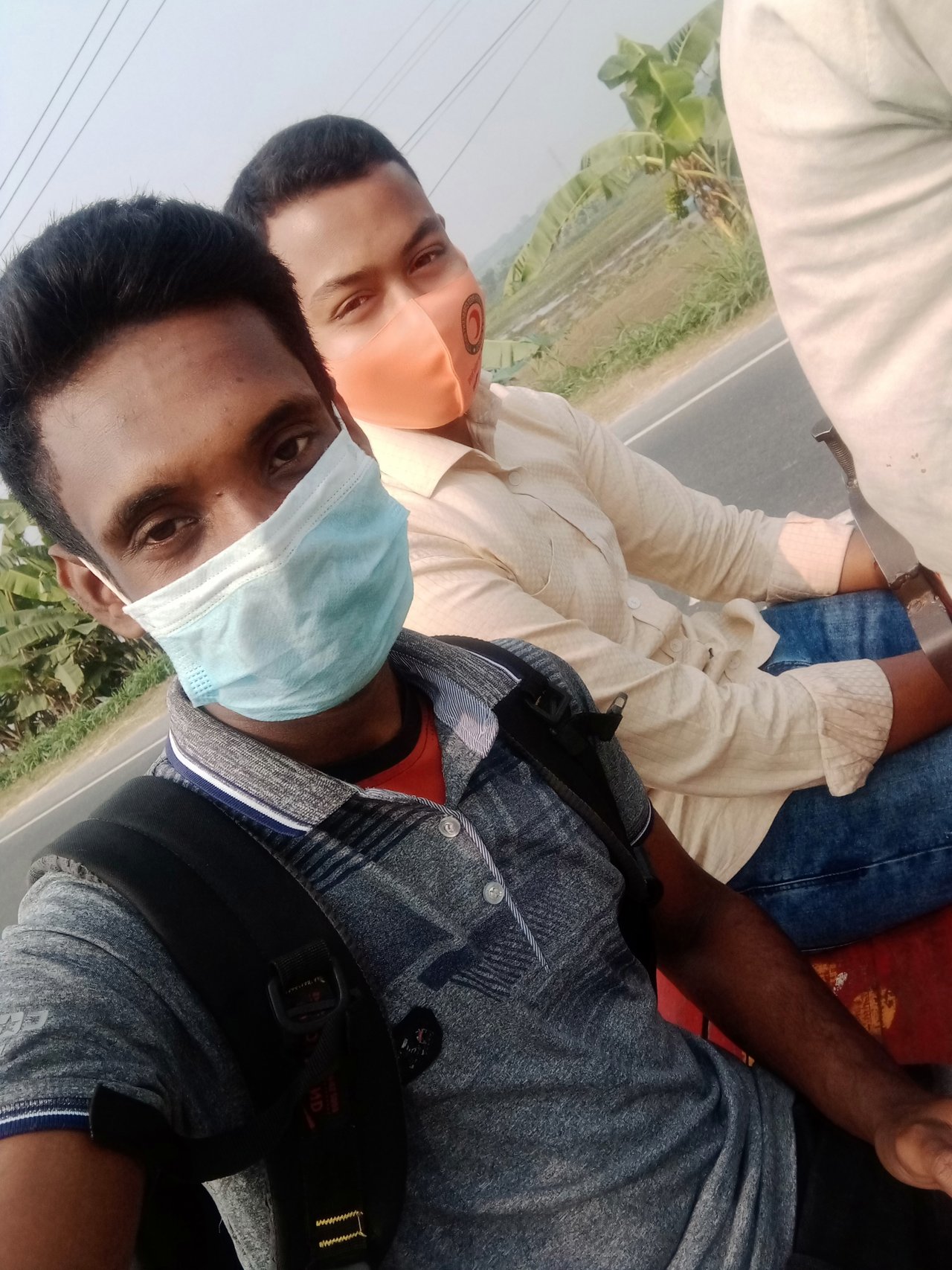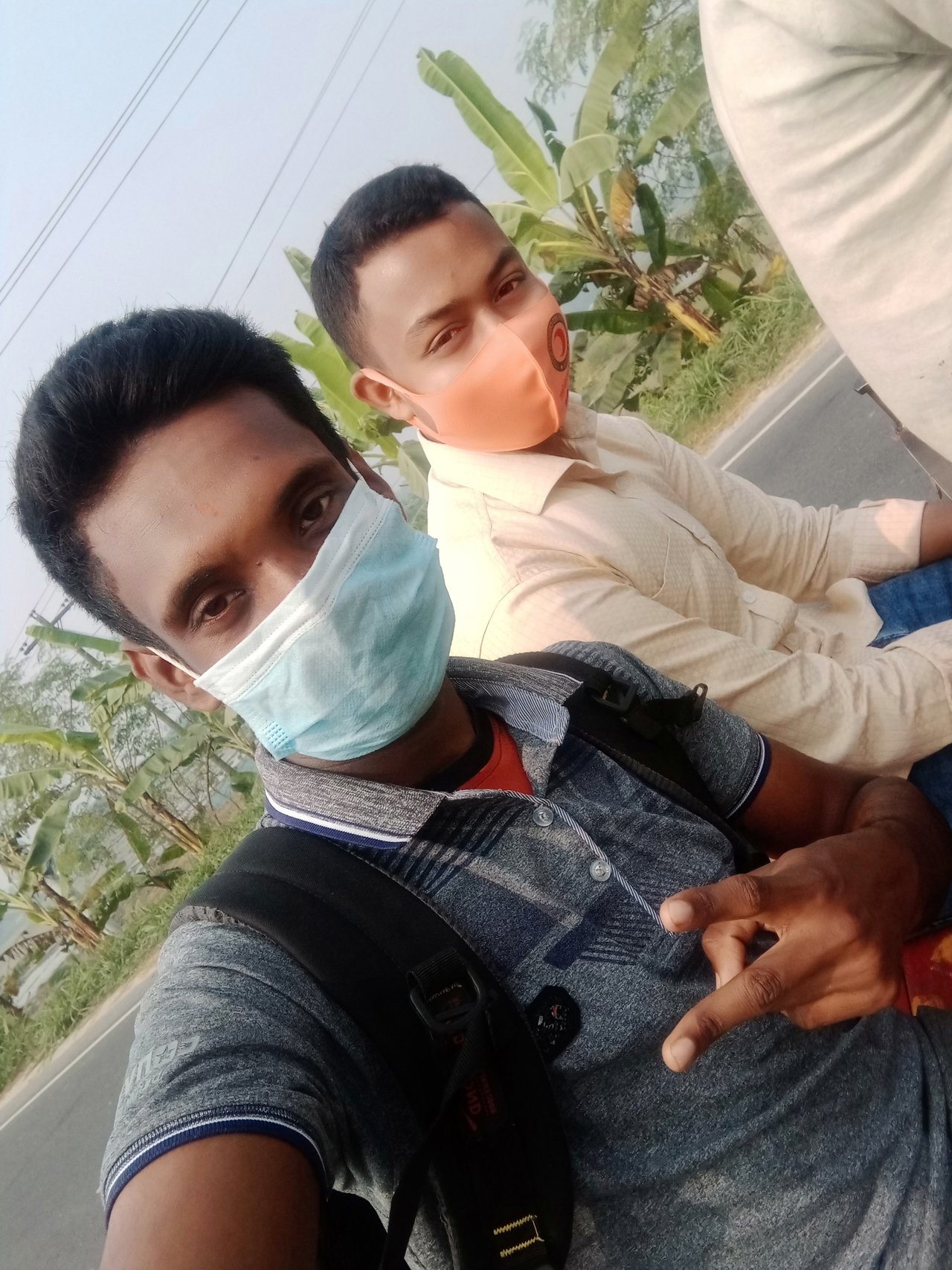 Time to get in the van
---
---
Then we took another friend of mine with us from the middle of the road. Then we got there. After going there, we stayed outside for some time. All my friends took pictures in different styles. I also took some pictures.
---
---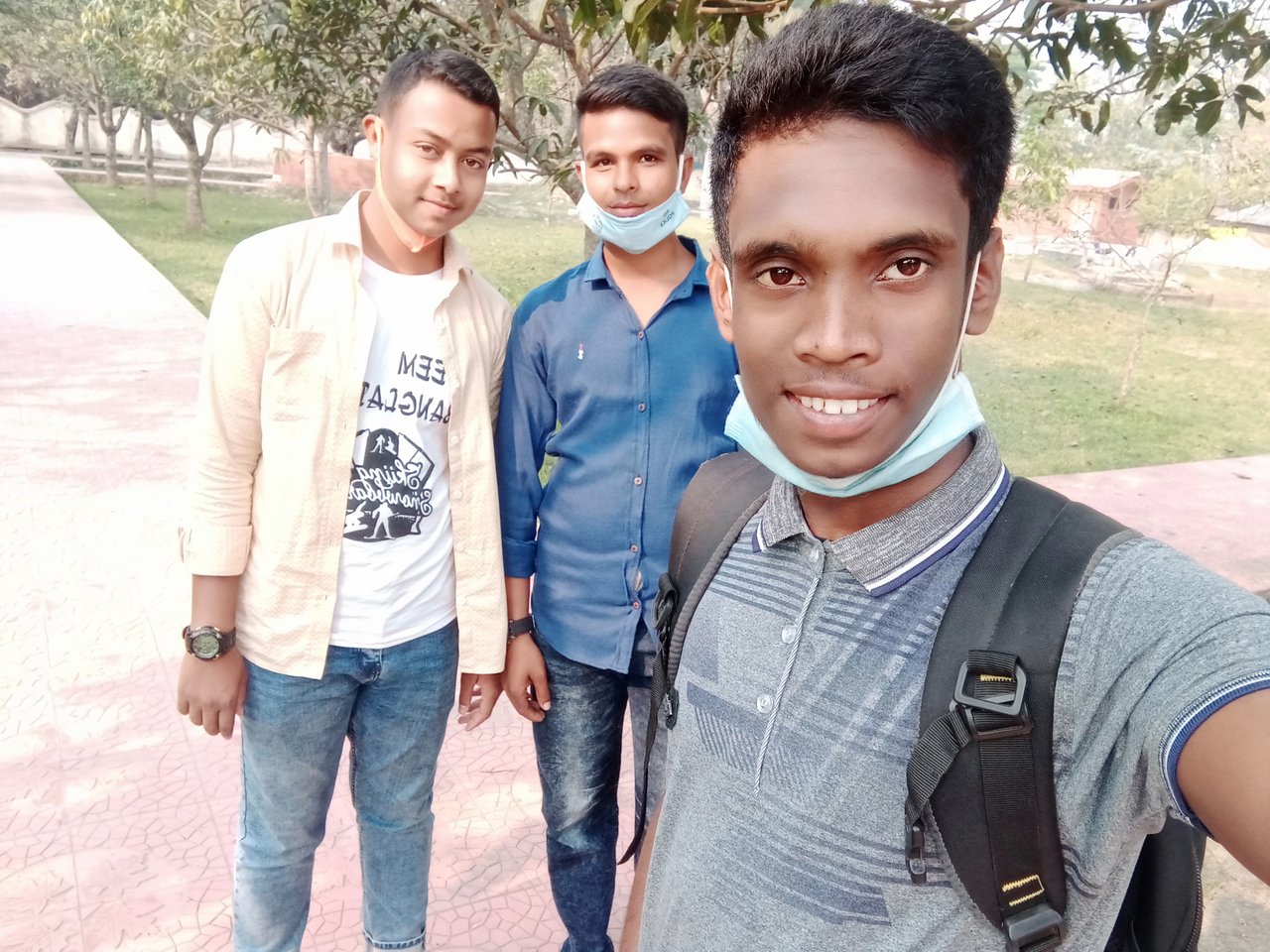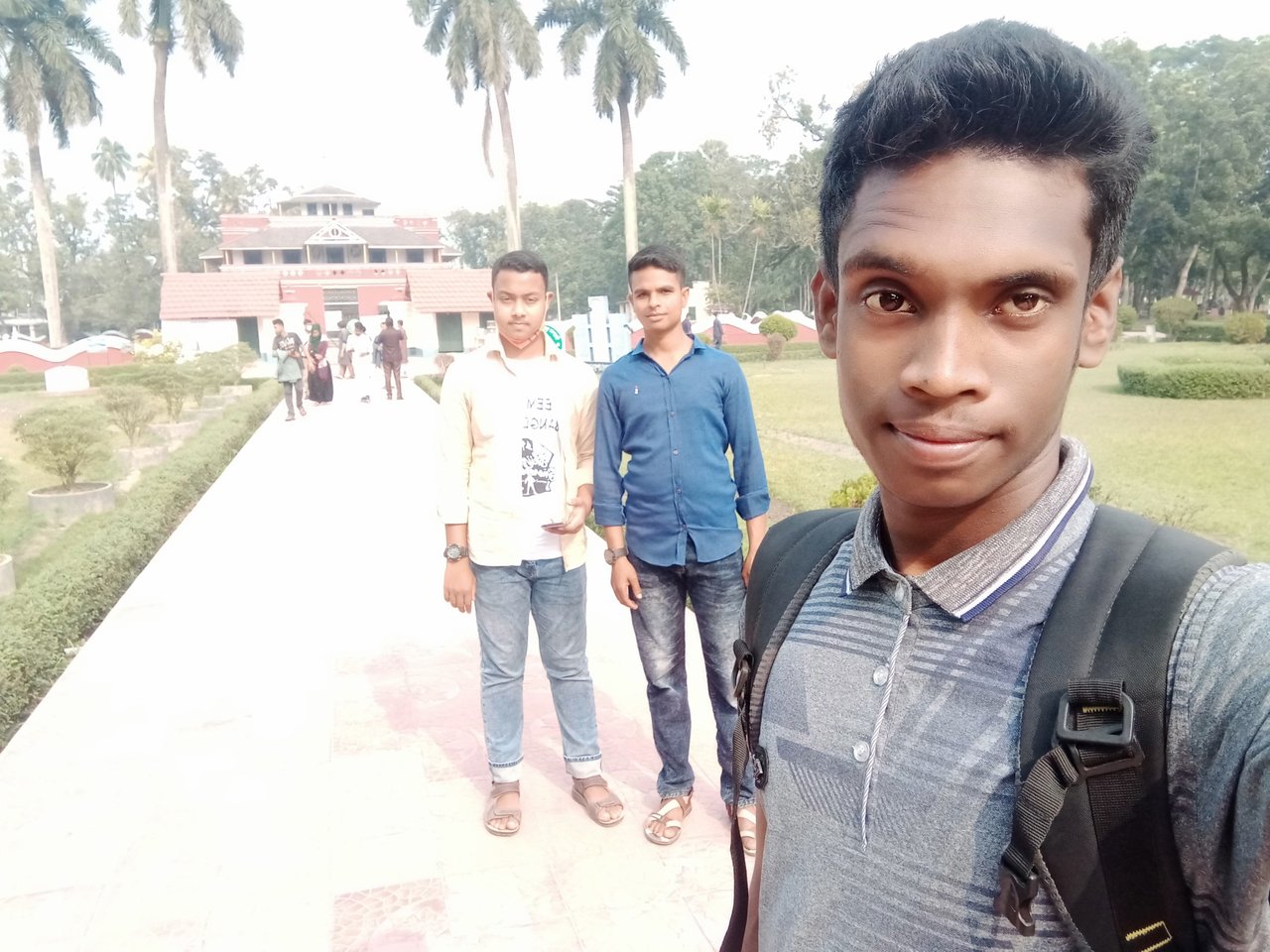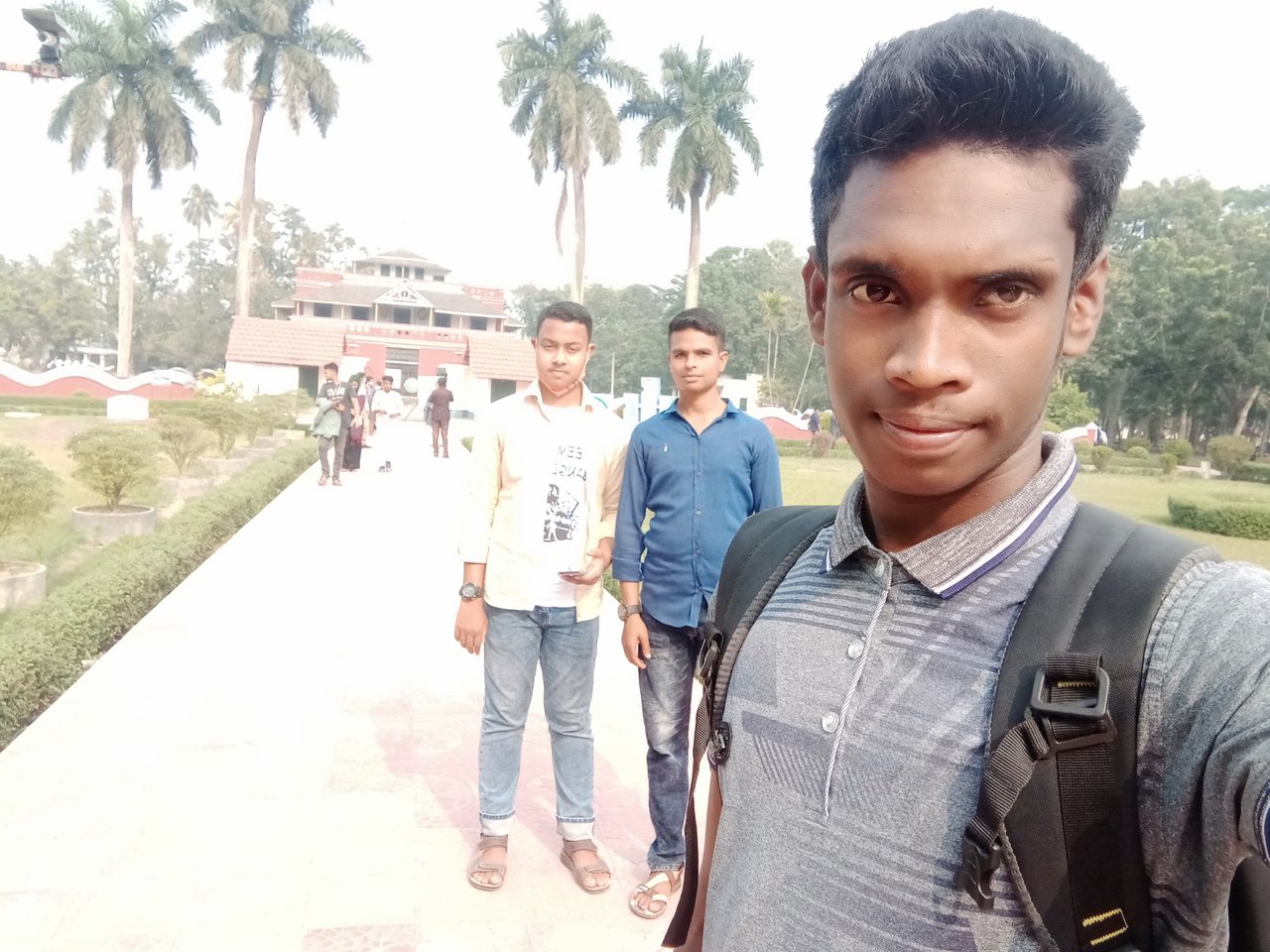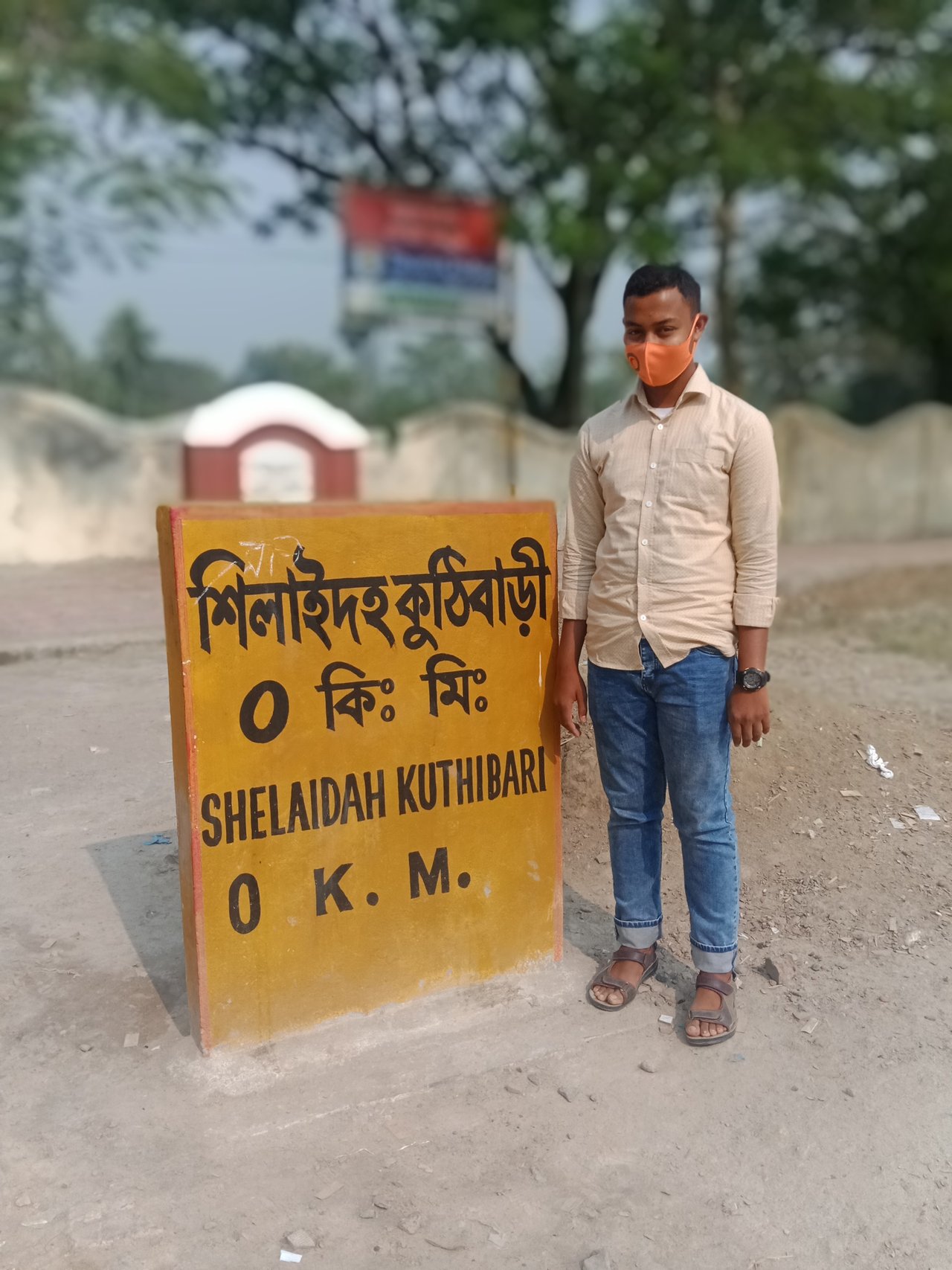 Some pictures taken from outside

---
---
Then we bought a ticket and entered. Then we all started walking around together. Sometimes I took some pictures while walking. Then one of my friends took a bath in the pond of Rabindranath Tagore's house. It was winter then. It was not so cold. Then he took a bath. After doing that we started walking again.
---
---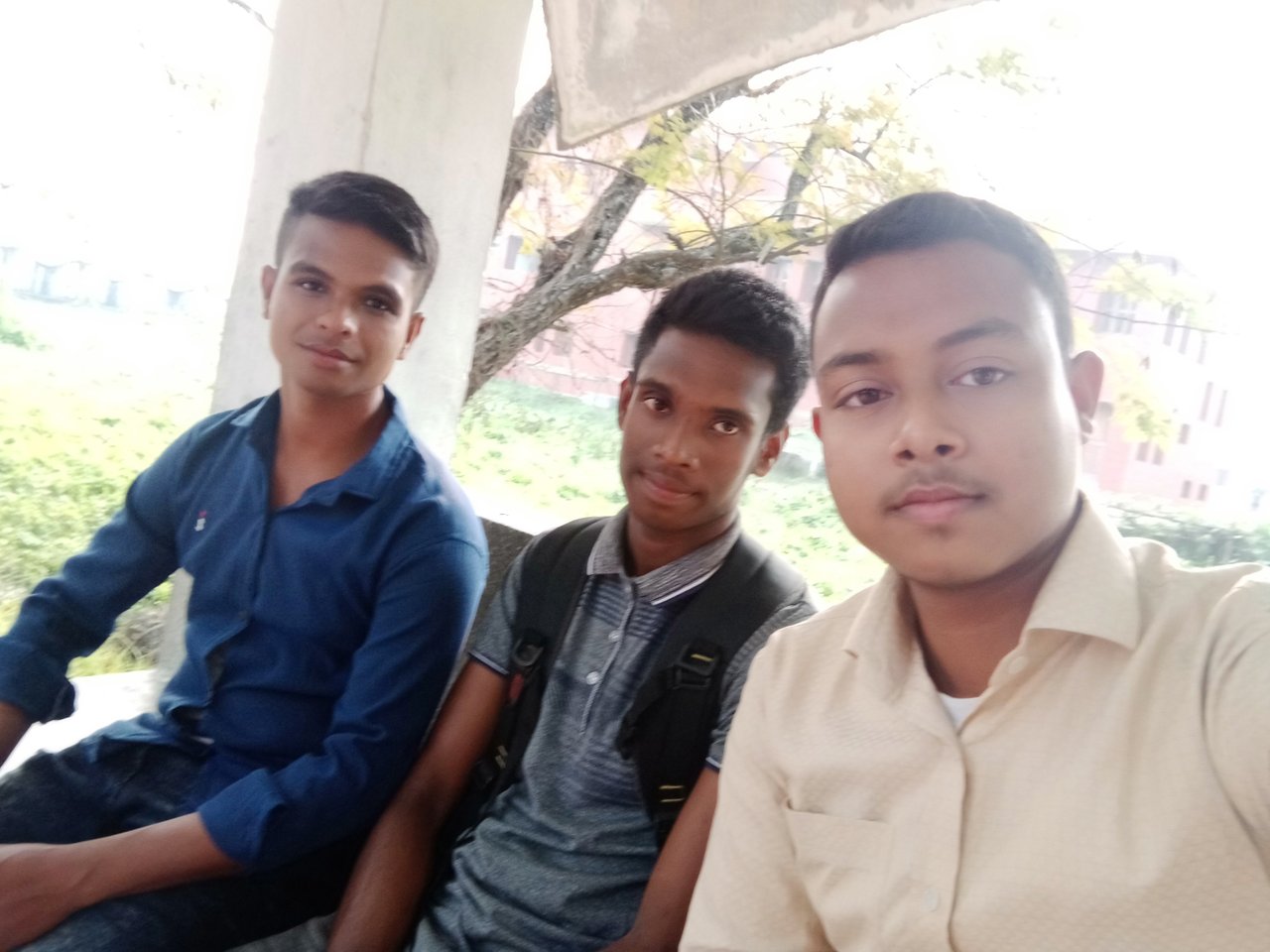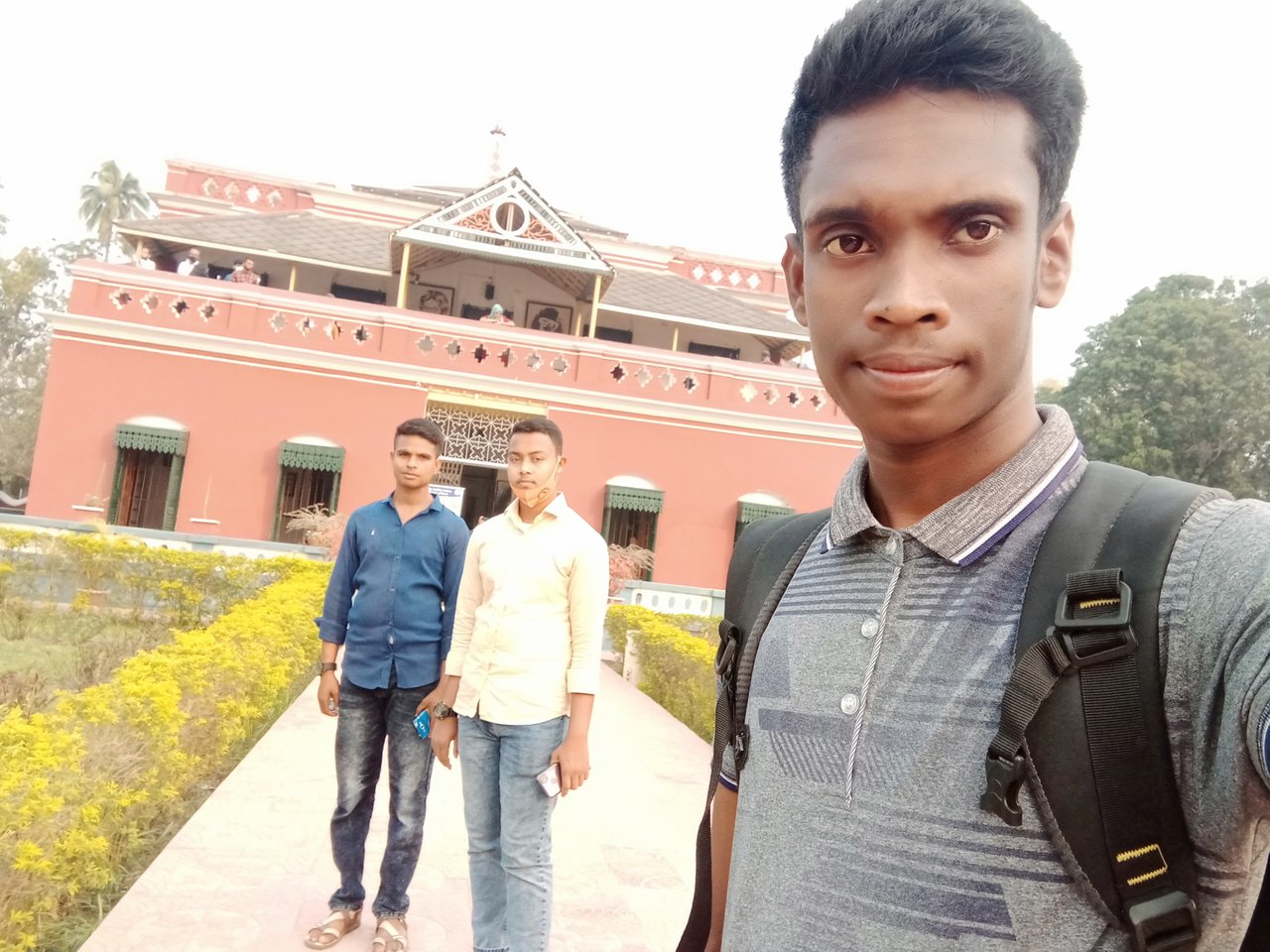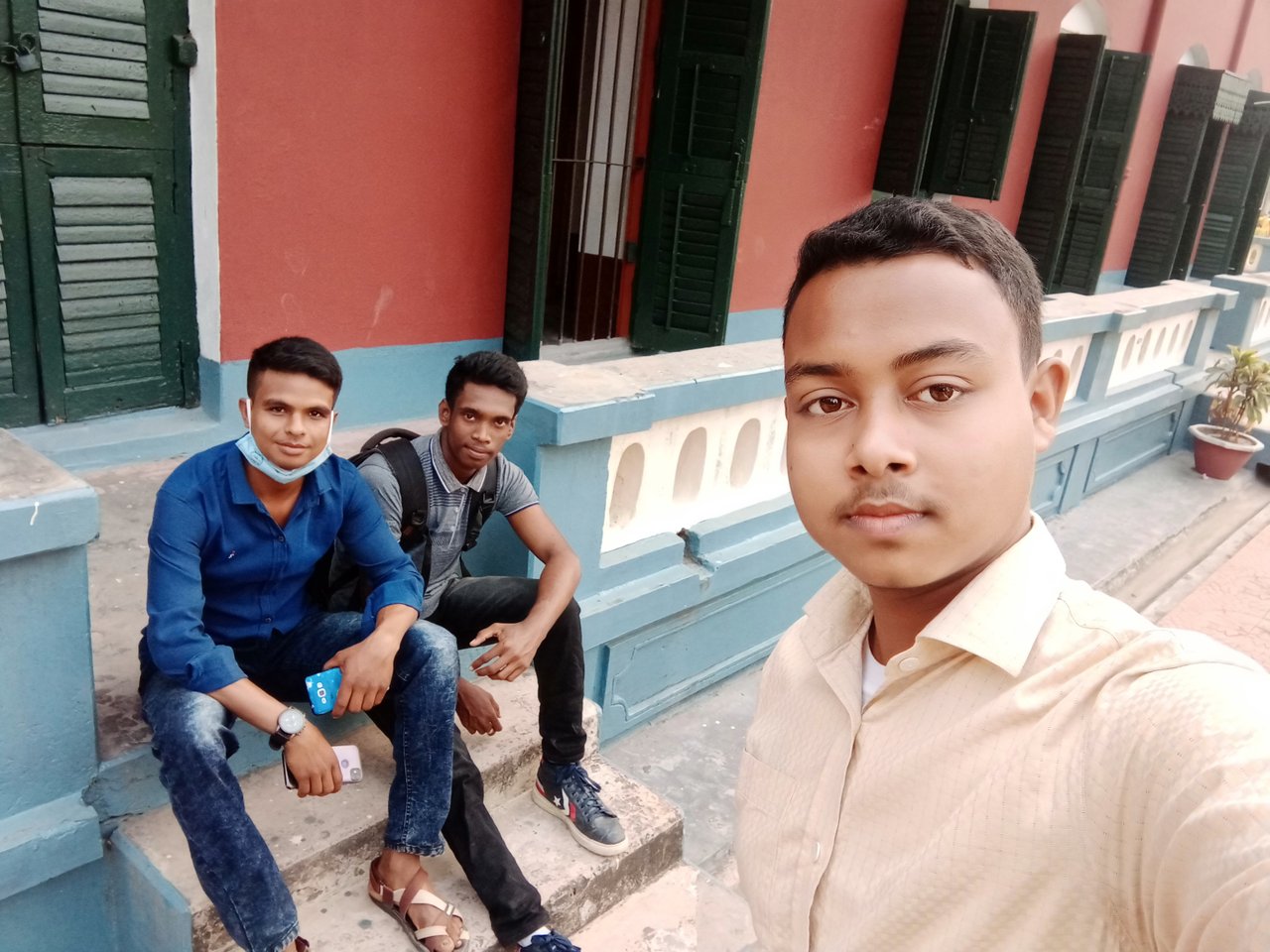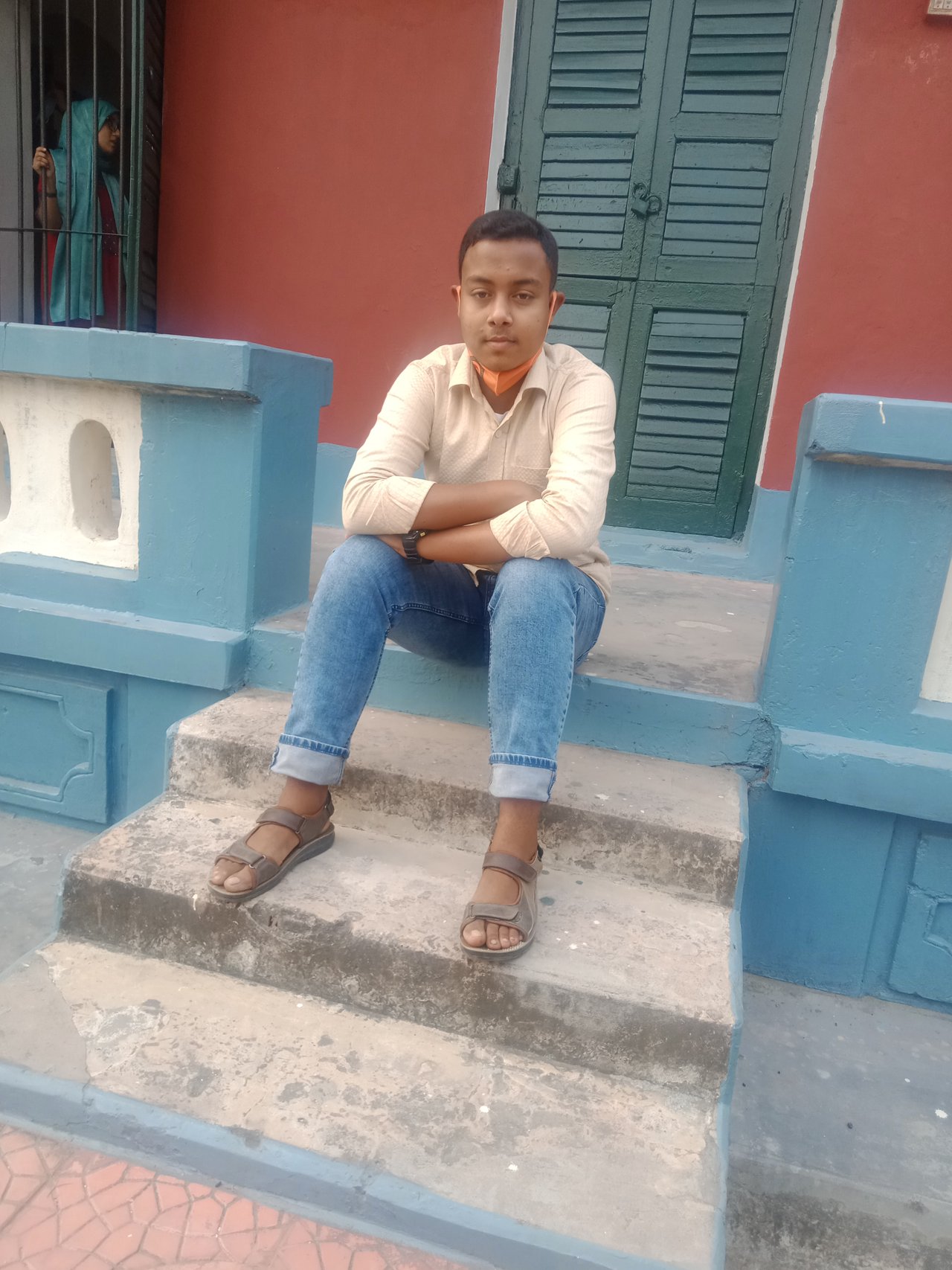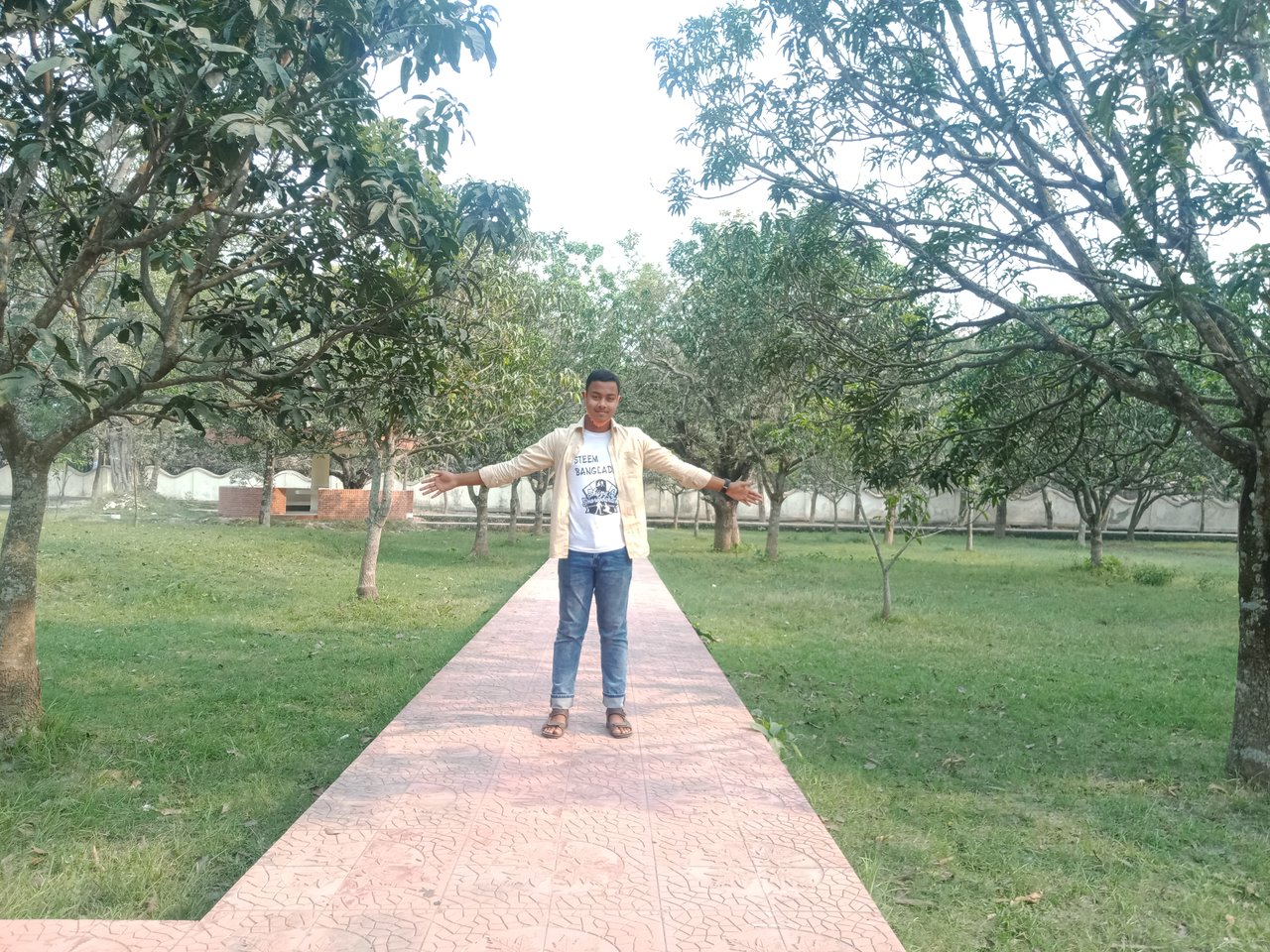 Some scenes from the inside

---
---
After walking around for about 2 hours, we entered the house used by Rabindranath Tagore. As soon as we entered, we saw some pictures about Rabindranath. We also saw some pictures of his family, including some of his pictures. Then we took some pictures there.
---
---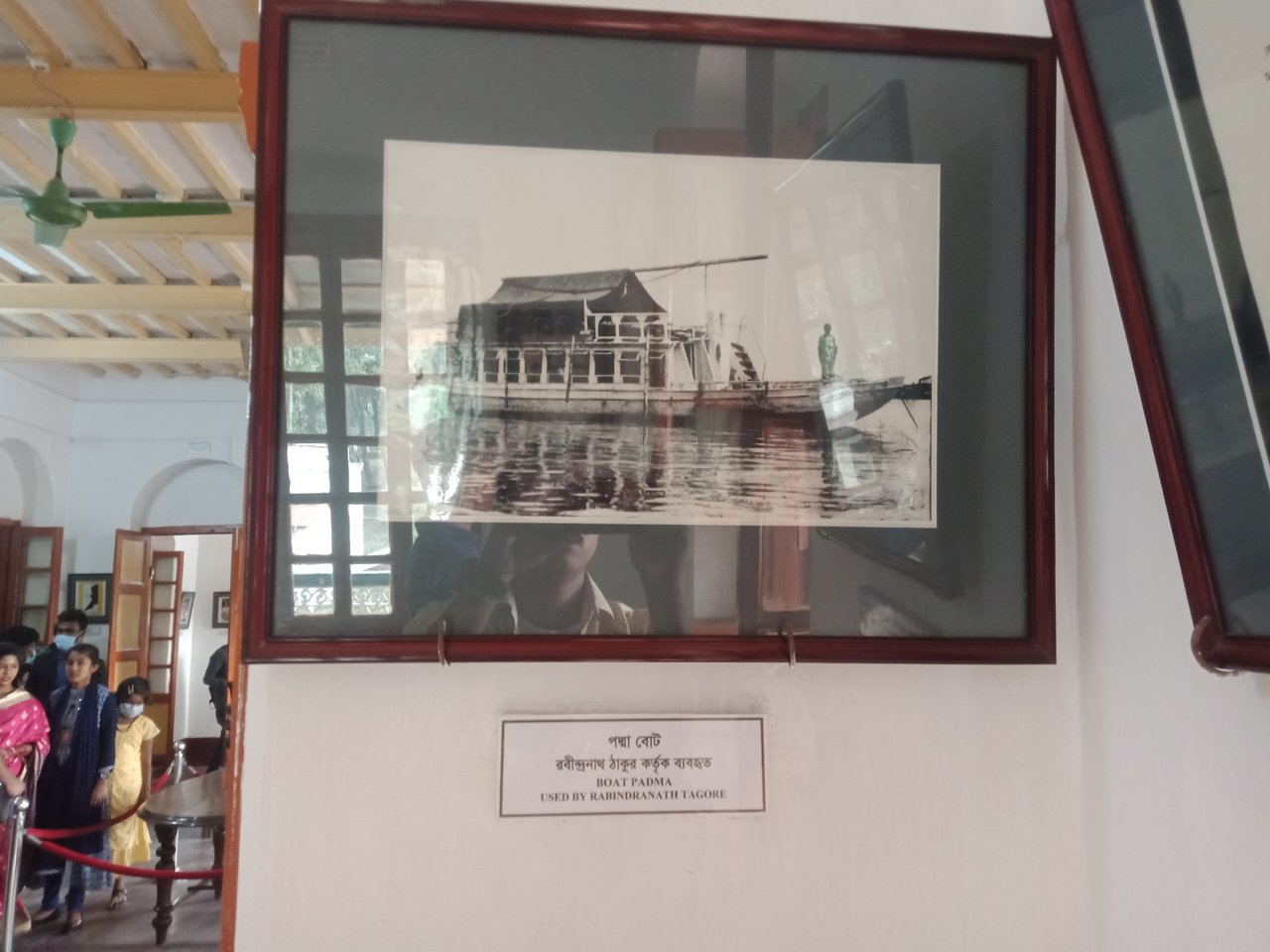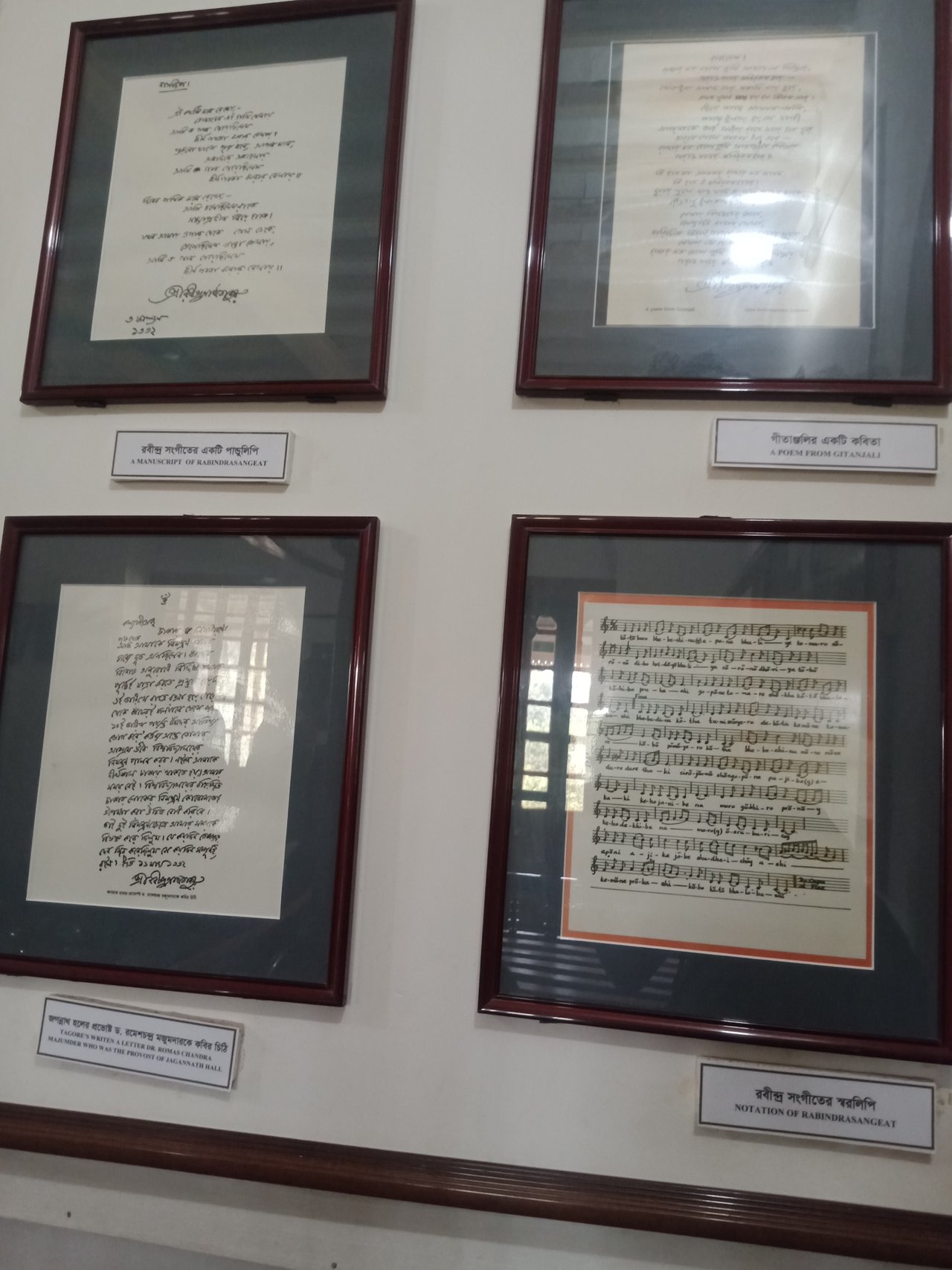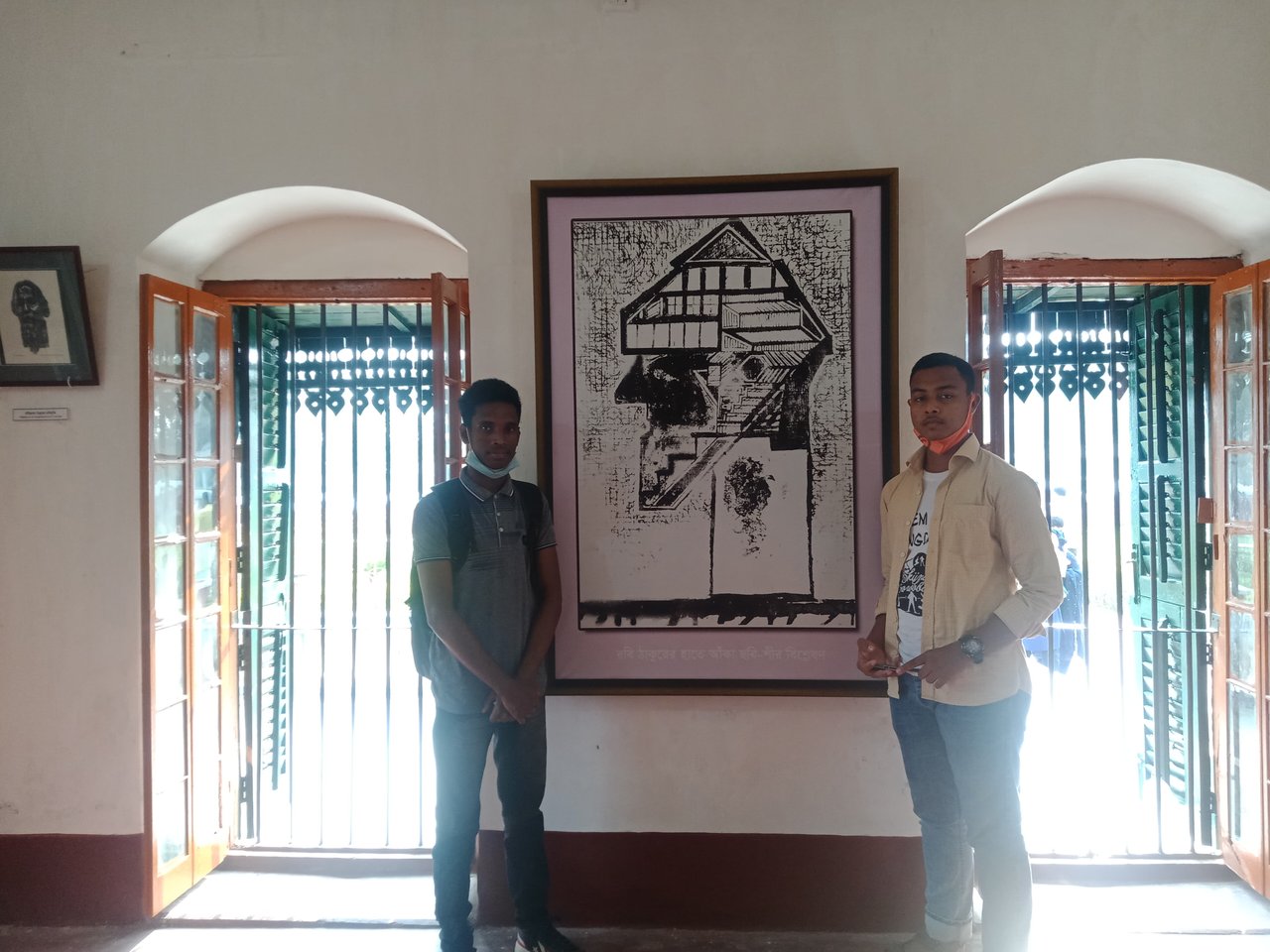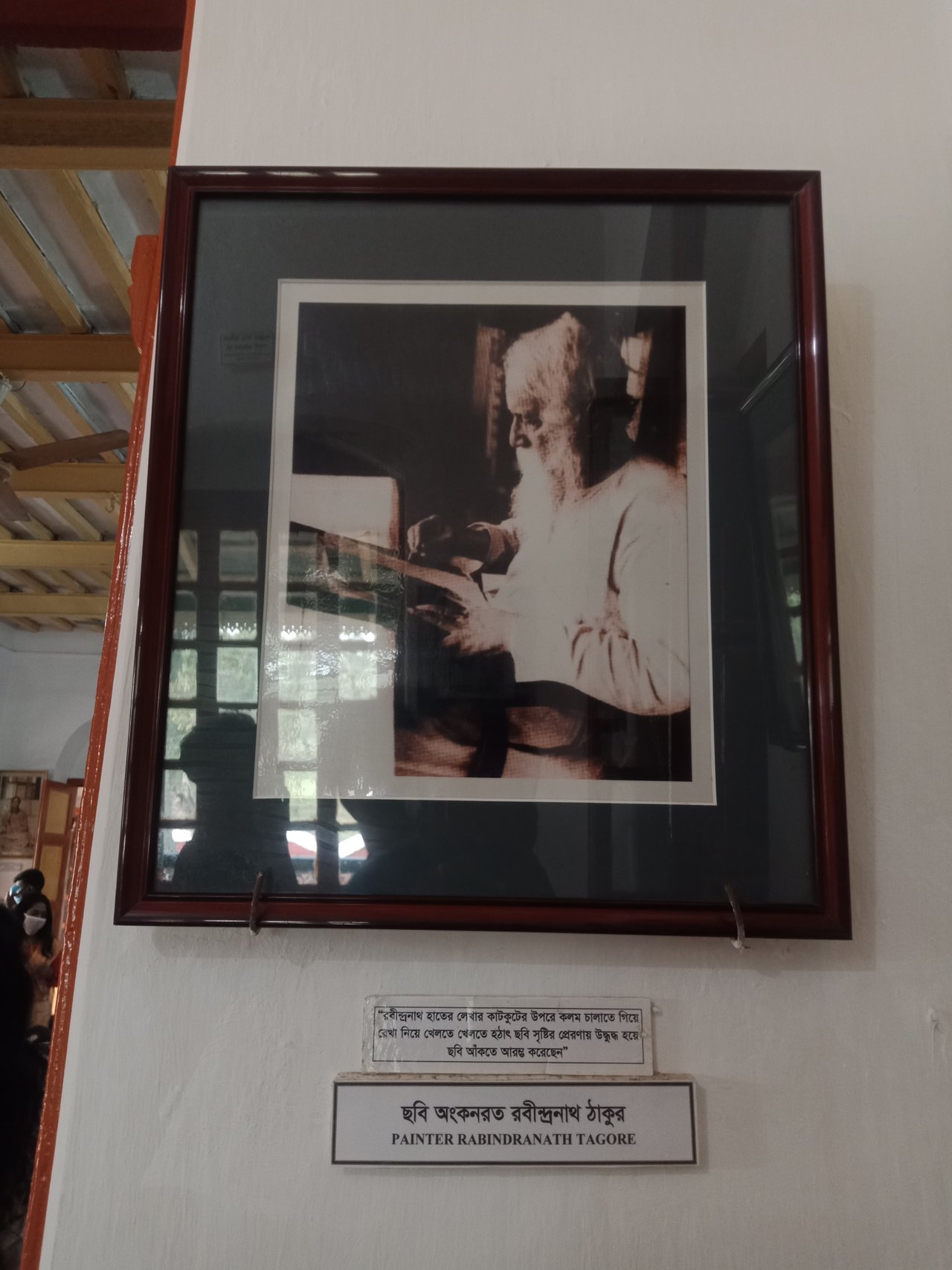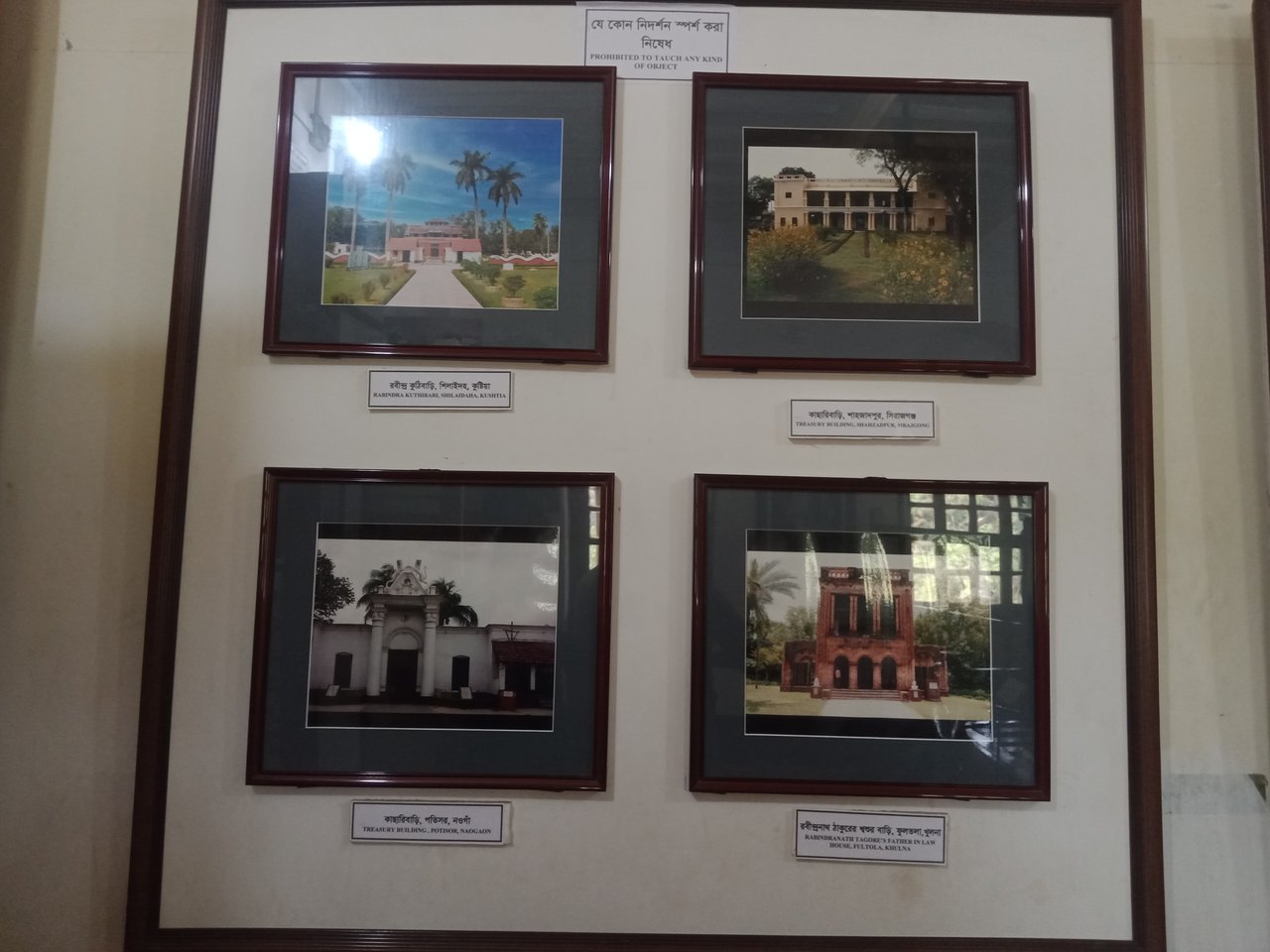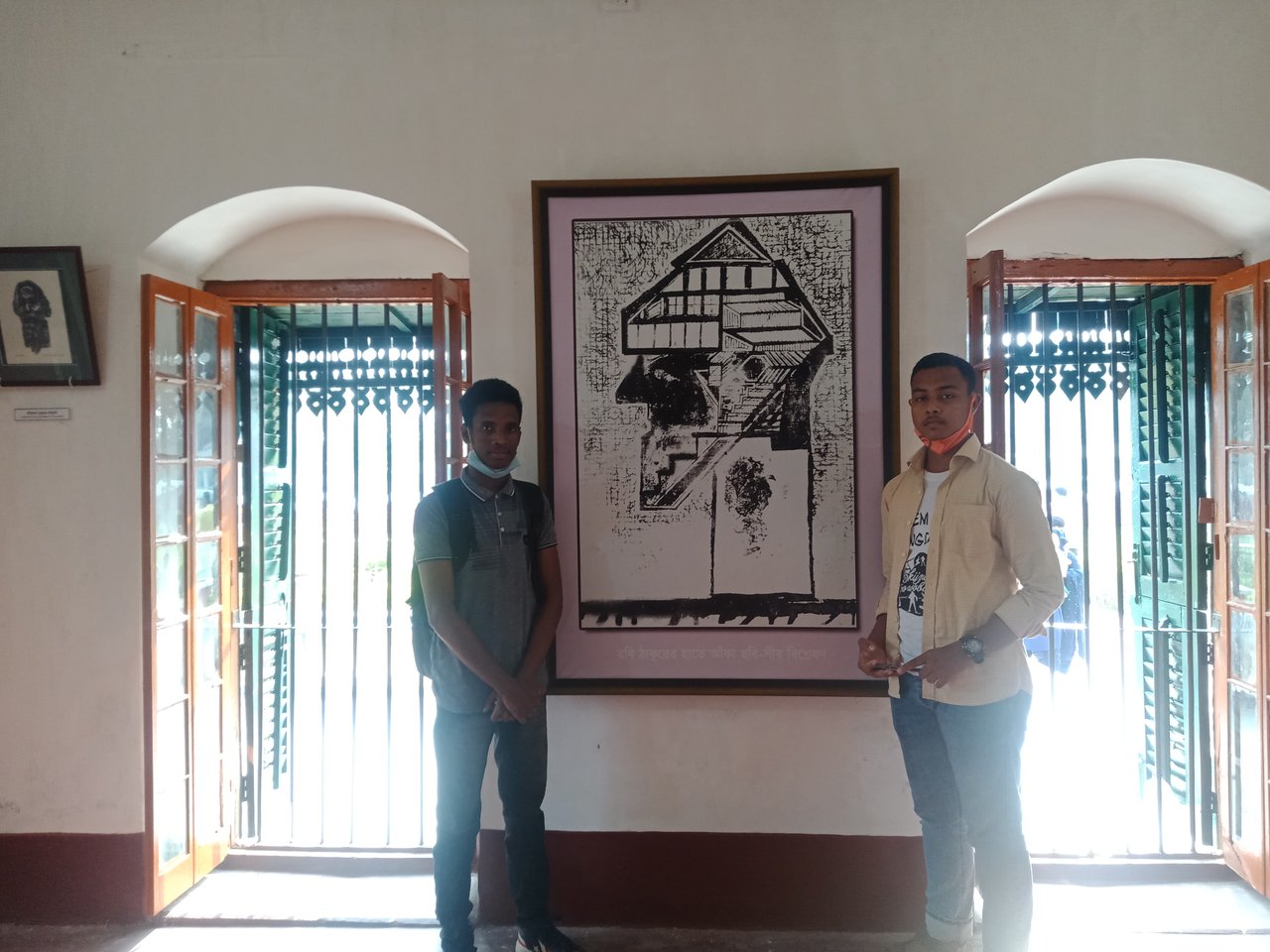 Some pictures of Rabindranath

---
---
After seeing everything in the lower floor, we started to go upstairs. I was surprised to see everything upstairs. There are various things used in the primitive age that I have not seen before. We entered and saw the table used by Rabindranath Tagore to collect rent. I showed the sofa that Rabindranath used to use in those days. After seeing these we went to the next room. There is Rabindranath Tagore's bed. Where he slept. Then we saw the palanquin one by one. I saw the palanquin there for the first time. Then I saw the boat. Iron thing.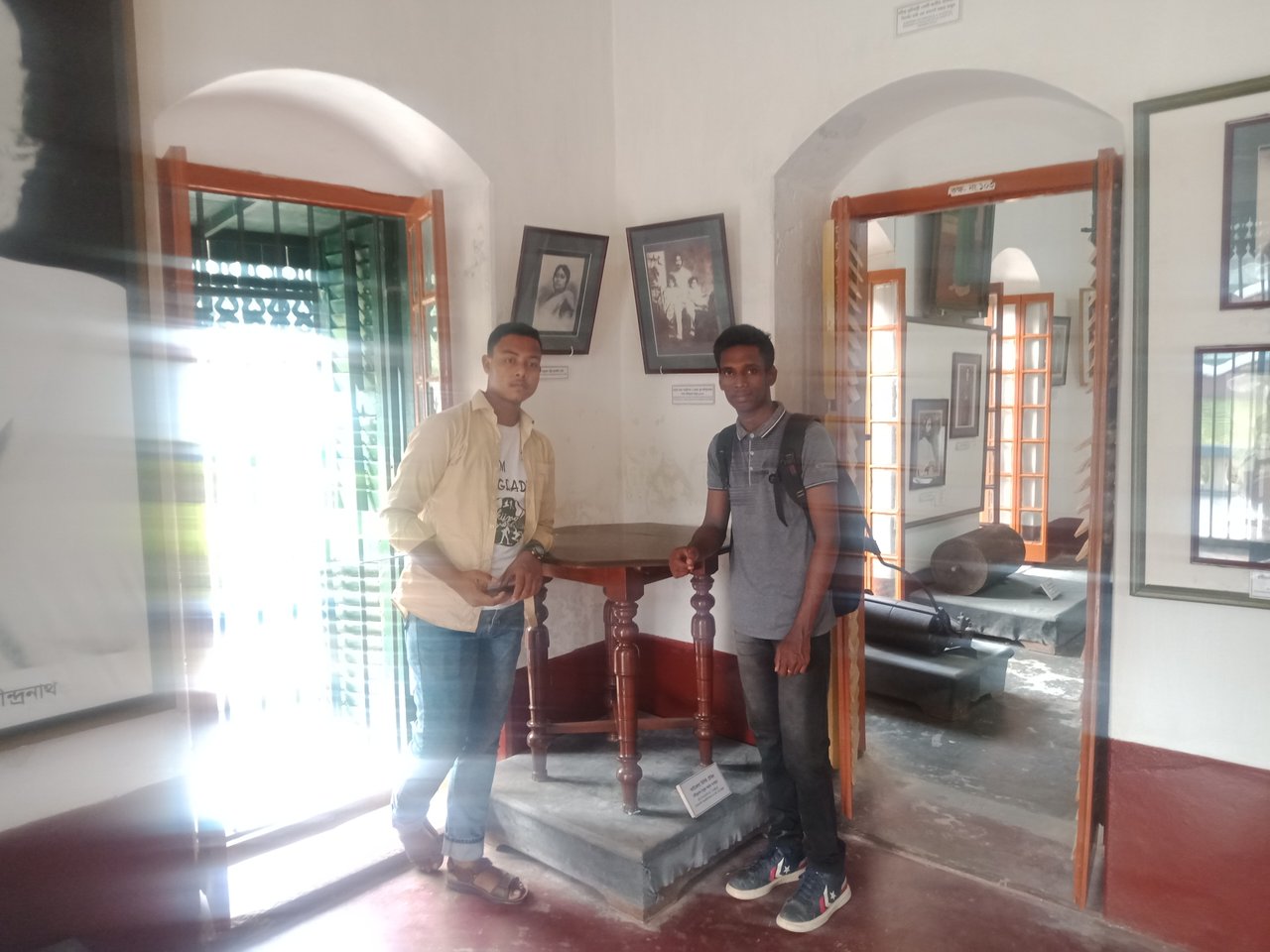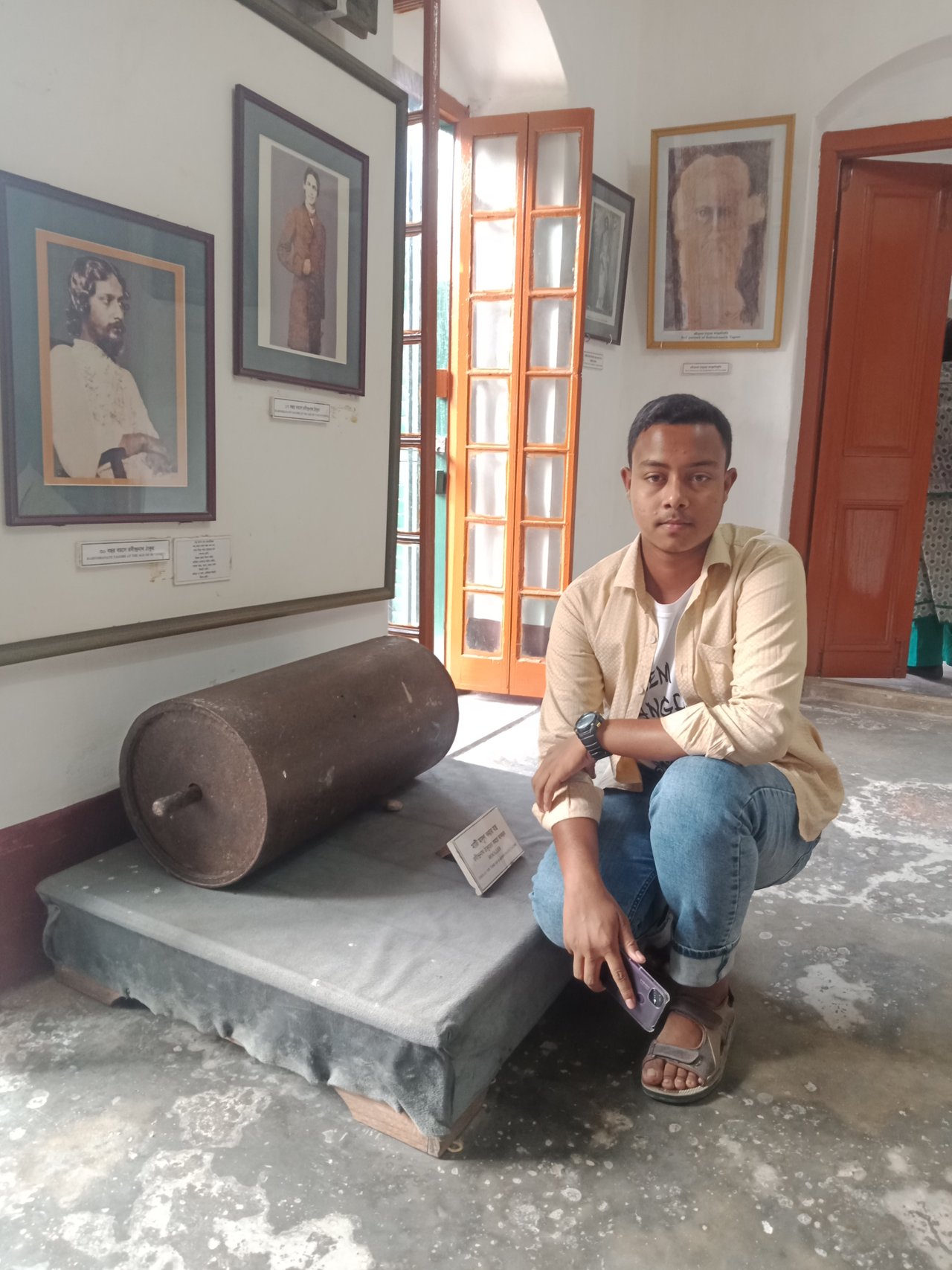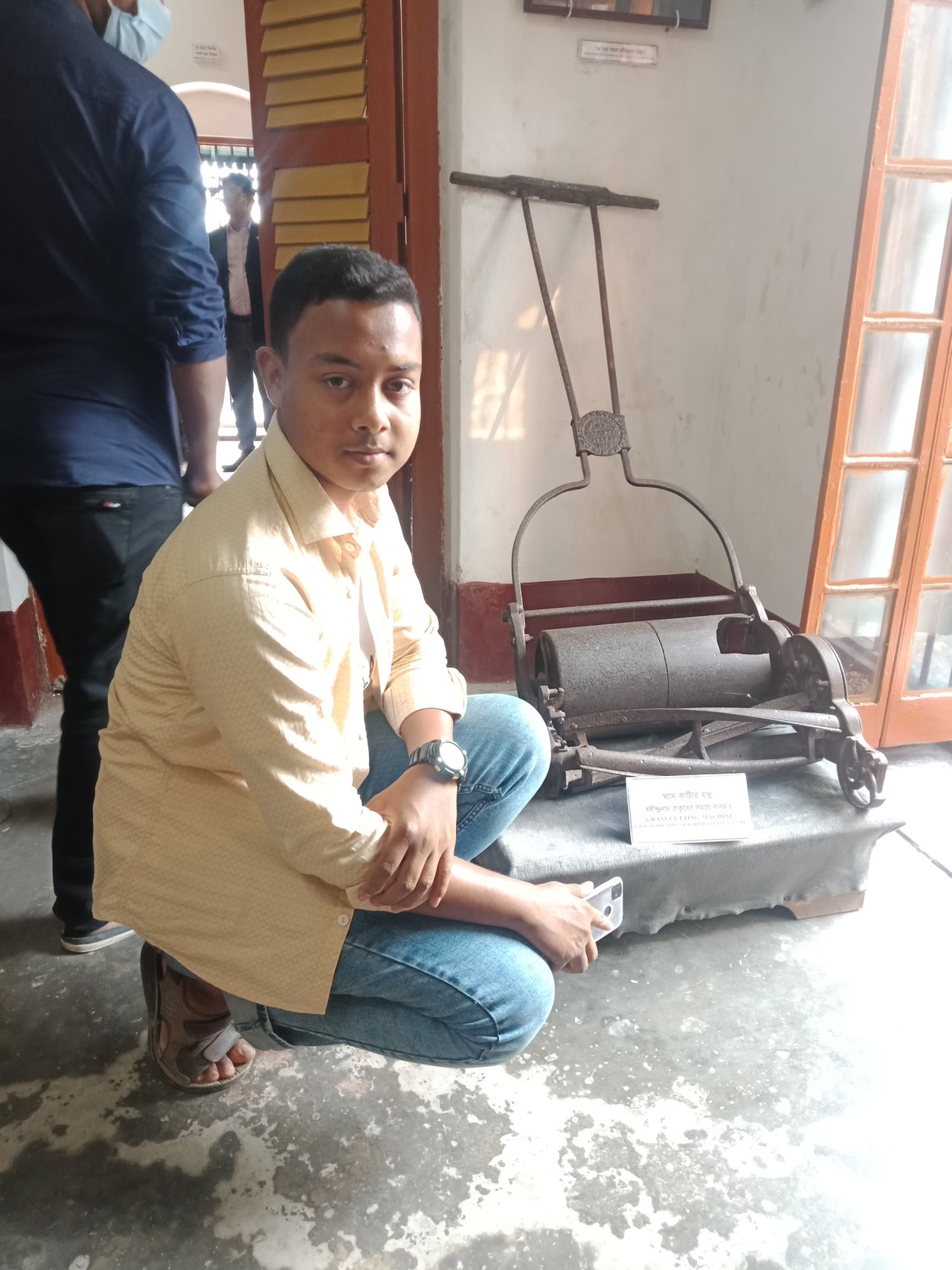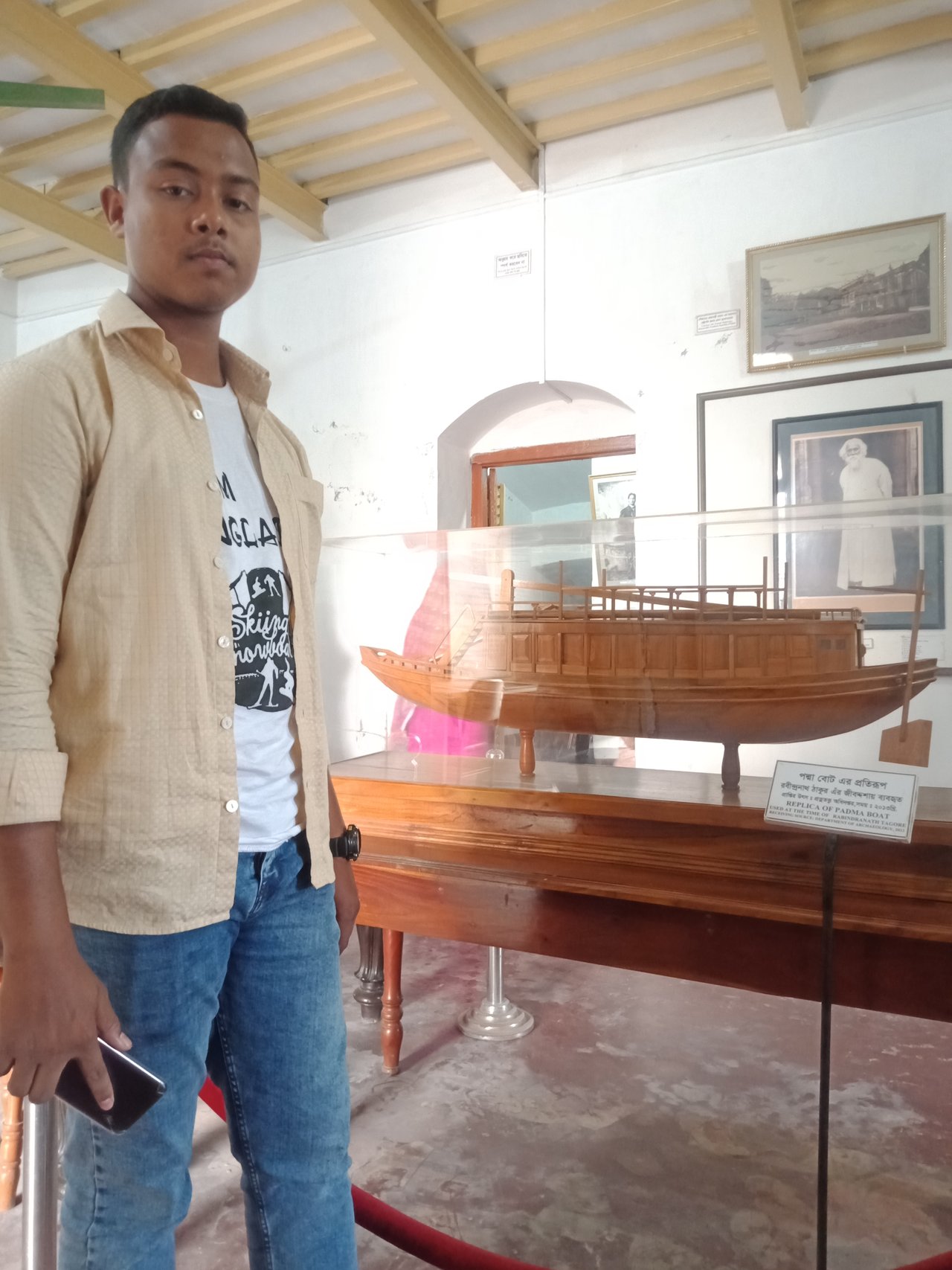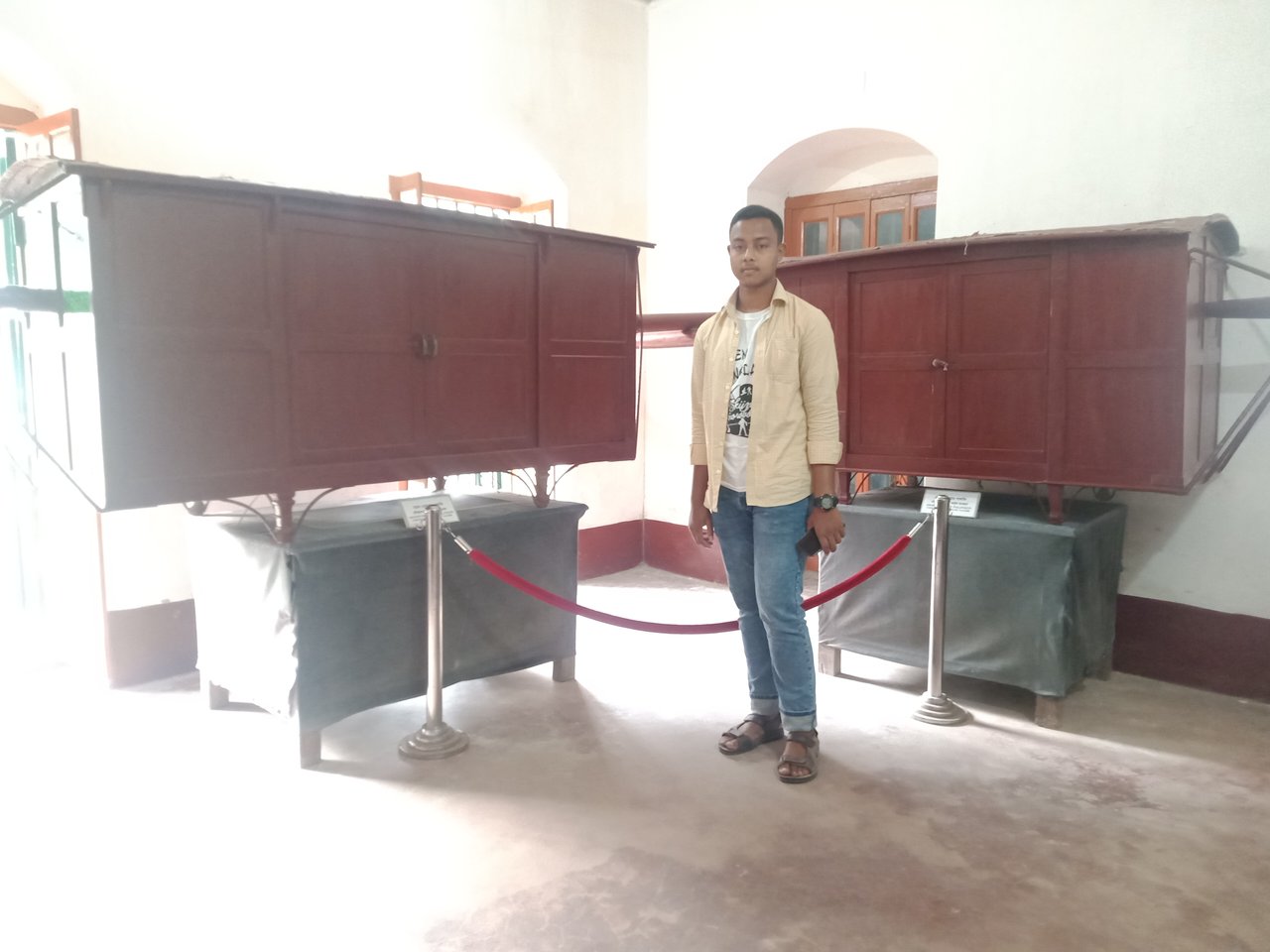 Some things used by Rabindranath

---
---
Then we walked around the house for about 1 hour. Then we all came out. We came outside and walked around for some time. Then we sat in a place. We talked for a while. Then I told my friends. We went out for the purpose. After breakfast we went to a restaurant. To eat. Because it is not fun if we do not eat while traveling. Then we ate some food and then we went home. It was almost evening at our house.
---
---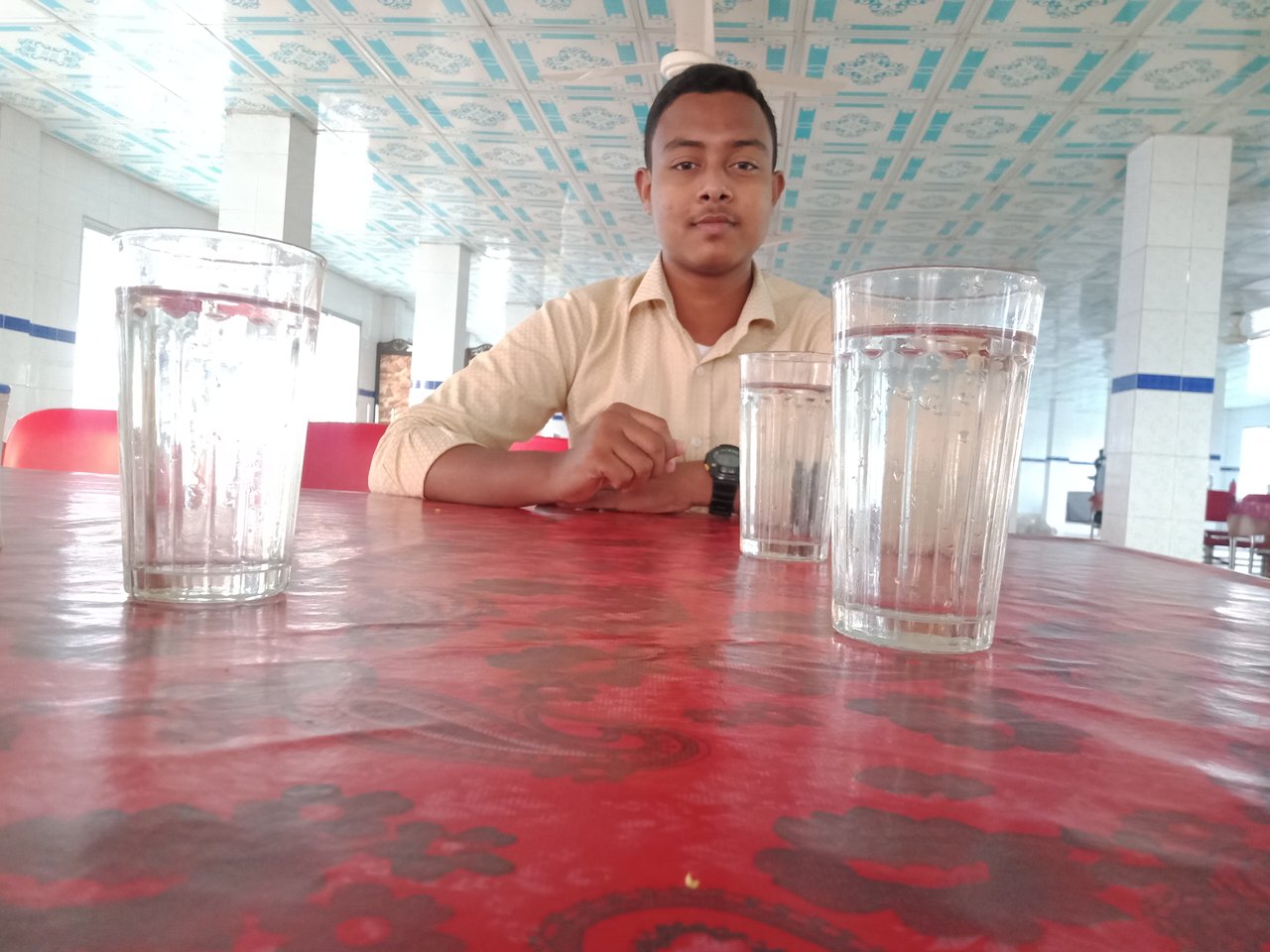 Taken from the restaurant.
---
---
Then I came home and freshened up. I spent that day very happily. And I learned different things about the world poet Rabindranath as well as saw new things. I spent my holiday like this. I hope you will like my writing. There is no mistake in my writing. If so, please forgive me.
---
Many thanks to everyone for supporting me all the time including reading my post and for giving your valuable feedback.
---
---
| photography | All photo. |
| --- | --- |
| Location | Bangladesh. |
| photographyer | @rasel72. |
| Camera | Handphone (Itel vision 1.) |
---
---

Mention
@steemit,
@fendit,
@belenguerra,

---
---