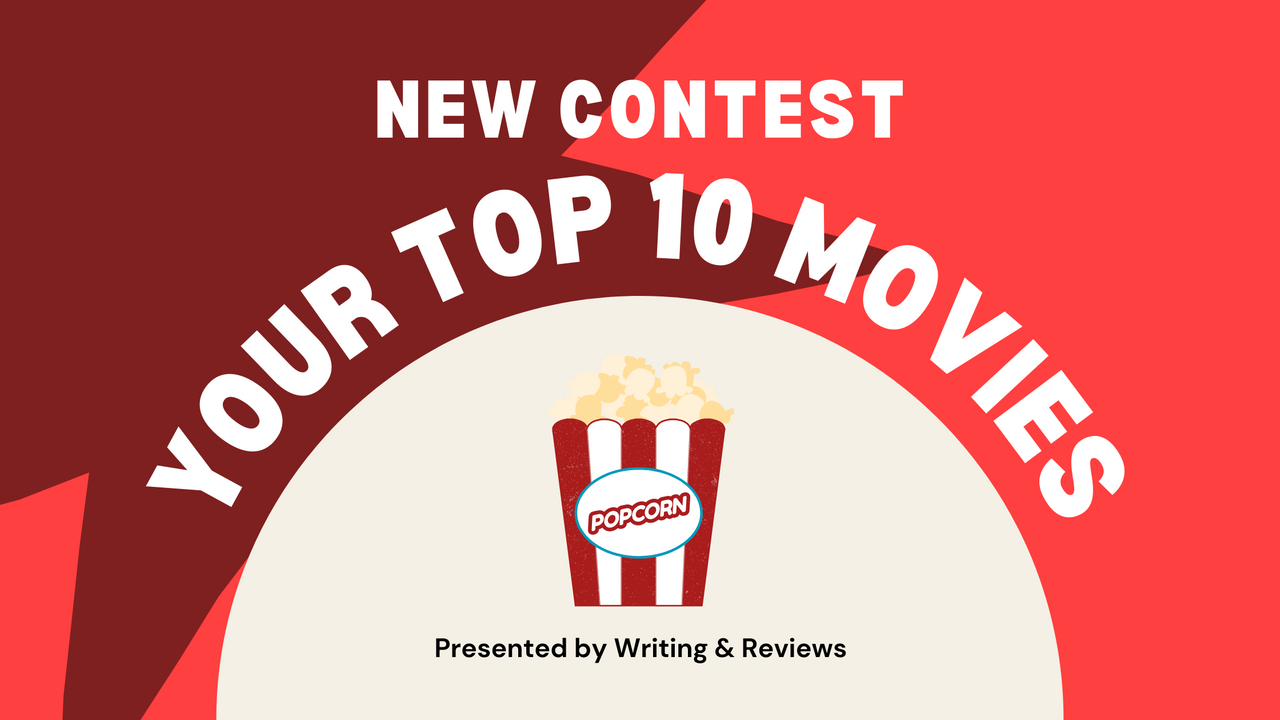 NEW CONTEST!! 🎬 YOUR TOP 10 MOVIES🎬
In this contest, you'll have to place your 10 favorite titles! You should include at least a title and a brief description of the film. You can add pictures at some point or at all, as you prefer. It would be ideal if you added the release date of the movie.
---
Rules are the following:
Any language is welcome. Your entry should be around 250 - 300 words long.
Make sure to tag us! (@belenguerra & @fendit)!
Share the link of your post in a comment. We won't consider entries that aren't in this post or posted in other communities.
Share your post on Twitter, tagging @steemit, or on any social media you want (you should be able to show proof!)
---
Entries will be received until August 22th, 23.59 Argentina time
---
Prizes:
Prizes will be as follows:
1st prize = 15 STEEM
2nd prize = 12 STEEM
3rd prize = 9 STEEM
4th prize = 7 STEEM
5th prize = 4 STEEM
6th prize = 2 STEEM
7th prize = 1 STEEM
---
Thank you @steemcurator01 and @steemcurator02 for your constant support and your help with prizes :)

[Español]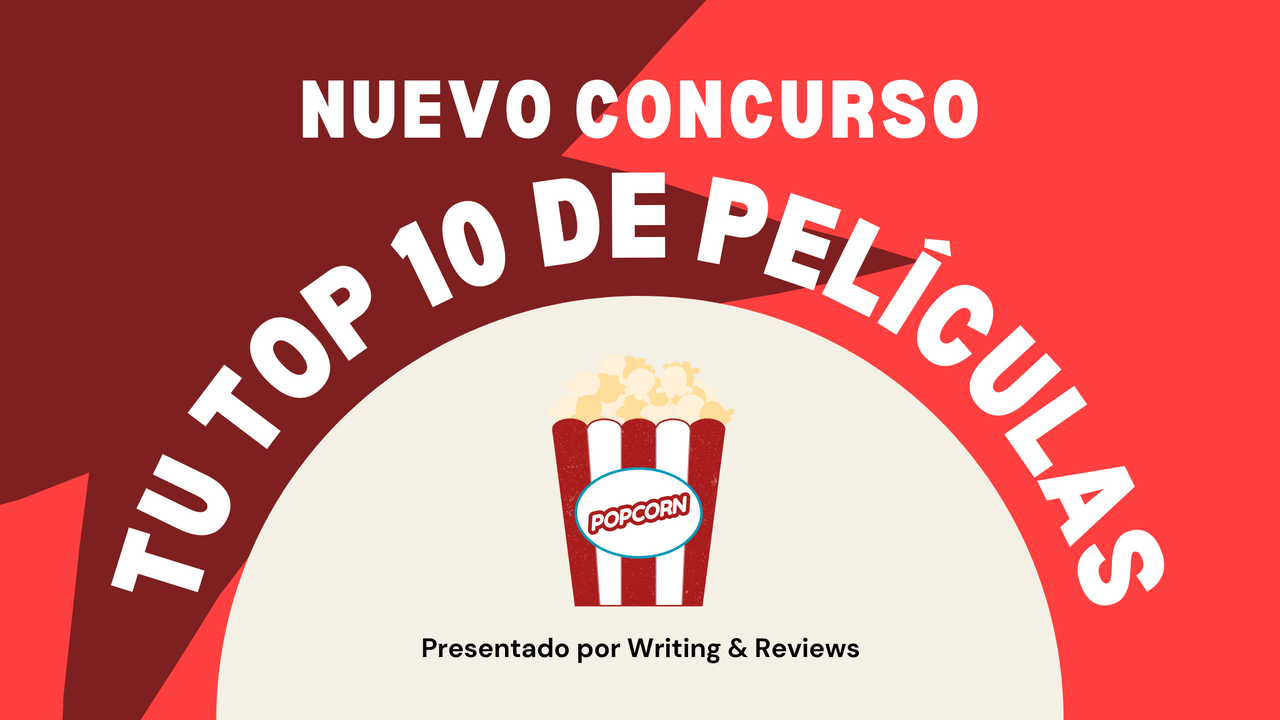 NUEVO CONCURSO! 🎬TU TOP 10 DE PELÍCULAS🎬
---
En este concurso tendrás que colocar tus 10 títulos preferidos! Deberías colocar como mínimo, título y breve descripción de la película. Puedes agregar fotos en algún punto o en todos, como prefieras. Sería ideal que agregaras la fecha de estreno de la película.
---
Las reglas son las siguientes:
---
Aceptamos publicaciones en cualquier idioma. Tu posteo deberá contener entre 250 y 300 palabras.
Asegúrate de etiquetarnos (@belenguerra & @fendit)!
Comparte el link de tu publicación en un comentario. No tendremos en cuenta las entradas que no se encuentren anunciadas en este posteo o que estén publicadas en otra comunidad.
Comparte tu publicación en Twitter, etiquetando a @steemit, o en cualquier red social que prefieras (deberás mostrar prueba de ello!)
---
Las publicaciones se aceptarán hasta el 22 de Agosto, 23.59 hora de Argentina
---
Premios:
Los premios serán dados de la siguiente forma:
1er lugar = 15 STEEM
2do lugar = 12 STEEM
3er lugar = 9 STEEM
4to lugar = 7 STEEM
5to lugar = 4 STEEM
6to lugar = 2 STEEM
7mo lugar = 1 STEEM