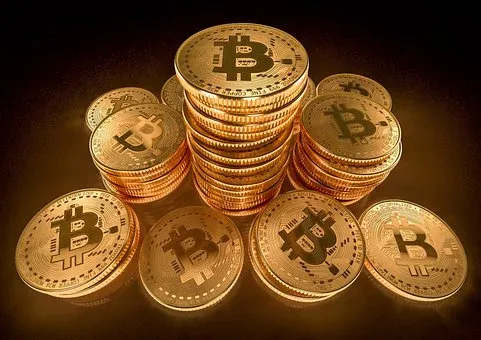 free pixabay image
Soooooooo, we are on the immanence of what the 1000th bitcoin halving now? Just kidding. However, by some's calculations the last halving will occur in 2140 & prices will skyrocket as there will be no coins left.
However, we all know what opinions are like.....so, I am not a fan of the 2140 theory being out last halving, I mean.... living in your right mind past 100 years of age does run in my family but 2140 at 32..... stretching it just a bit...... Unless, cryogenics have been acheived, I'll take one please!
Let me not say more until I explain a halving, because some of you might not understand it. I had to learn it in my pre-k crypto class but i realize you all didn't get to go to xmen school. :D
Okay, okay I'll stop!! Halvings (weird word isn't it?) is expected to happen sometime between 5/12/2020 & 5/18/2020. At this time the the mathematics to "solve" a block half from 12.5 to 6.25 bitcoins. This means miners will need to work twice as hard to obtain a black, and time = money so.....
As I am sure you've gathered, this is gonna be tough on the miners until they'll figure it out and Satoshi says, "FU, new equation bitches" and halves it again. (Yet a little more comedic fiction for you. ;)
Essentially, the blocks will be harder to mine and therefore one must wonder how this will effect price. Our last soar took us to nearly 20 grand a coin. Prices even remotely close to that haven't been seen since. Typically, a trend has been noted that it takes around 500 days for a "new low" to occur.
I would like to see us at 10,??? a coin before 5/12, as a "new low.) Not unrealistic considering it hovers at 9 grand as we speak. Going on trend alone, the last two halvings took the coin from its' new low and increased it by ~13,000 & 12,000% consecutively and no, those aren't exact numbers.
Based on that math we all need to be hodling, don't wait a month from now FOMOing. I am getting a weird image of a computer "geek" foaming at the mouth here. Yes, I have a strange sense of humor. Bear, I mean BARE with me. :)
I think we can all realistically make GAINZ. There are many theories out there. Some will tell you wait until 3 months after the halving because that's when it will peak. Scarcity of the coin is what makes it valuable as there will only ever be 21 million of them.
Thoughts? I have to admit, I am putting most of my eggs in the bitcoin basket. Satoshi, you better not let me down bro, wherever you're hiding out in your underground bunker!!