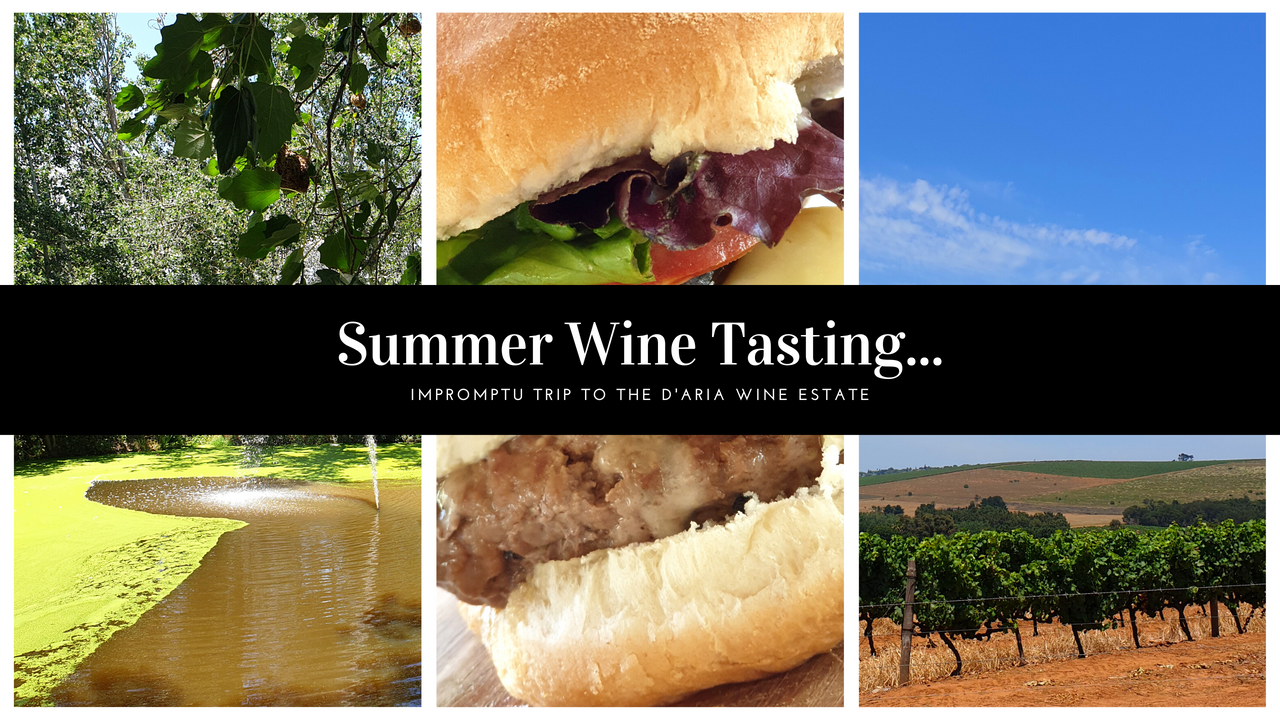 It is always a sin to waste a good Summer's day here in the Cape, and considering we had a few things to deliver on the other end of the peninsula, we decided to make an occasion of it and headed out to a wine estate which lies in an area called Sauvignon Blanc Country, which is located between the Durbanville and Bloubergstrand.
There are actually several restaurants on the wine farm too and initially we had intended to go to one of them, but as is always the case here over the festive season, because we had not made a booking - there were no tables available at any of them, so we headed down to the wine tasting section of the estate.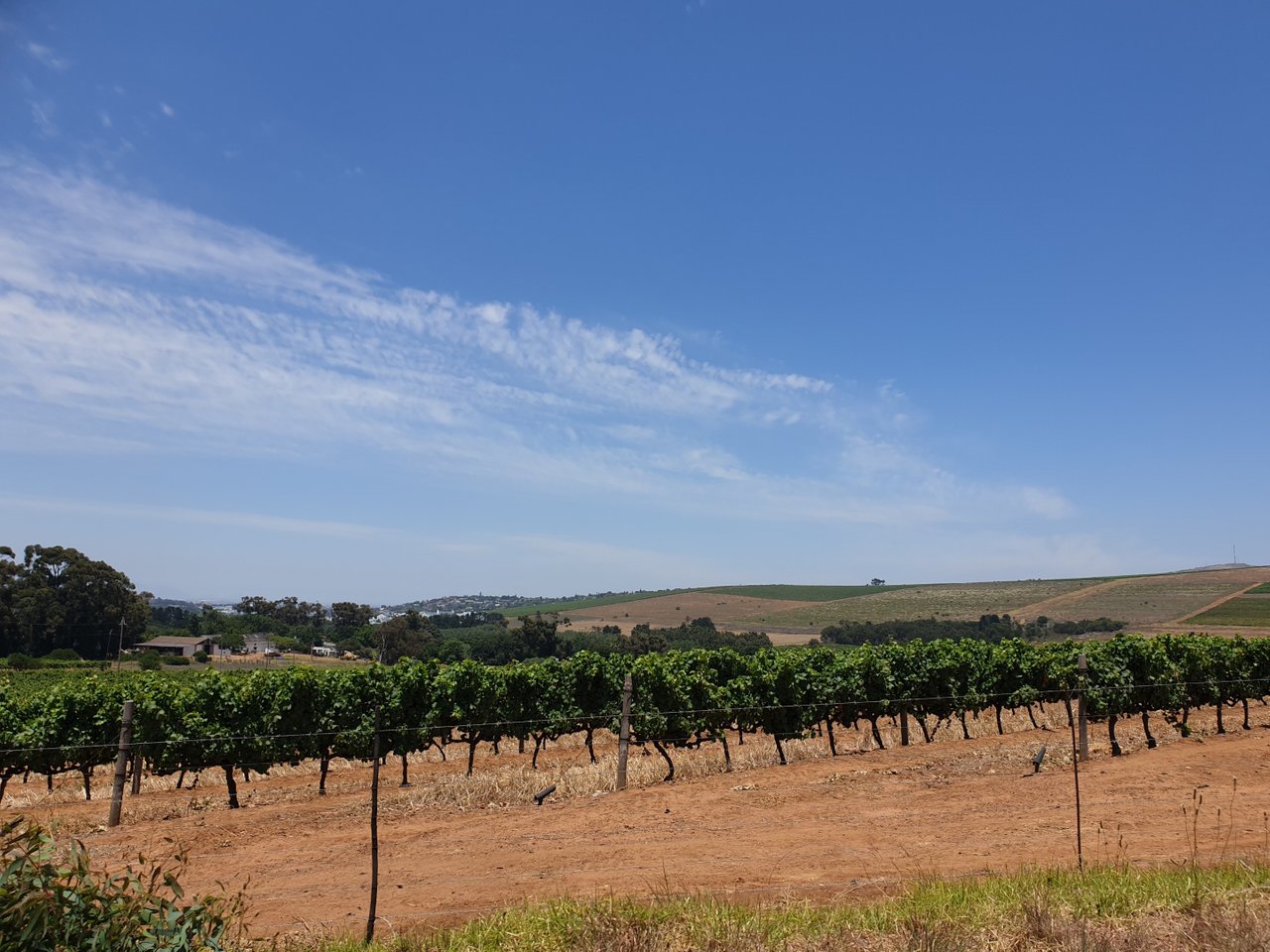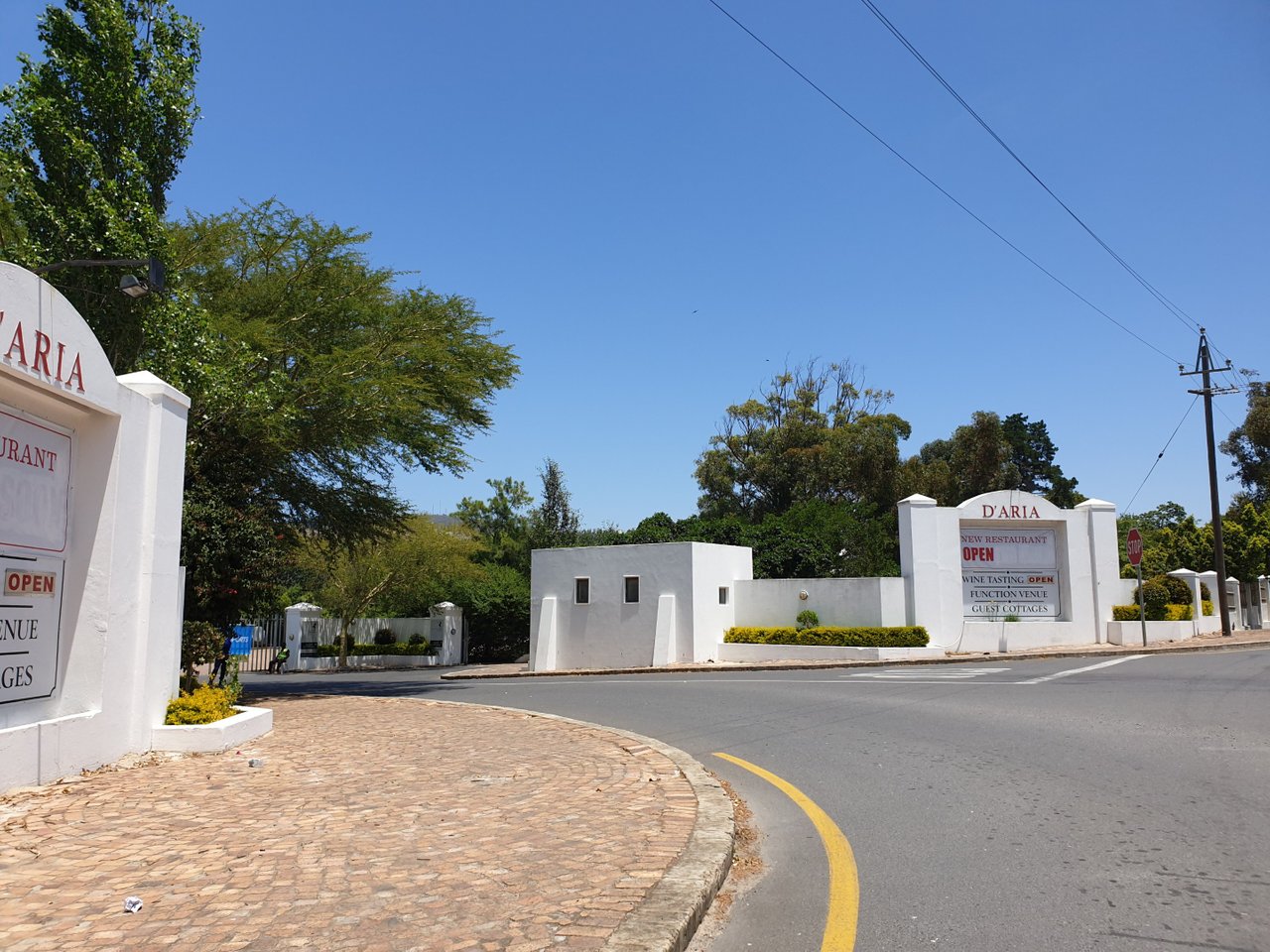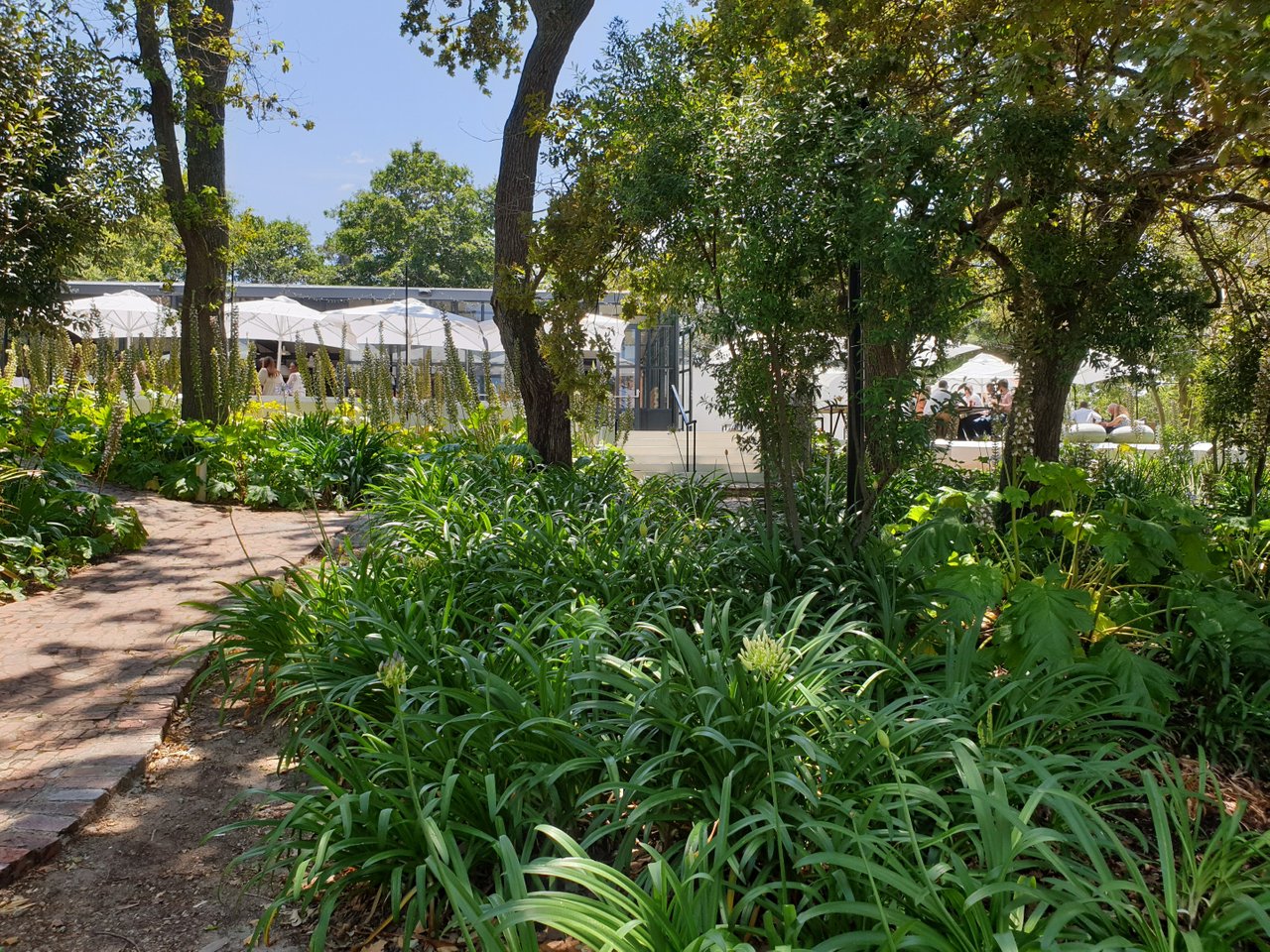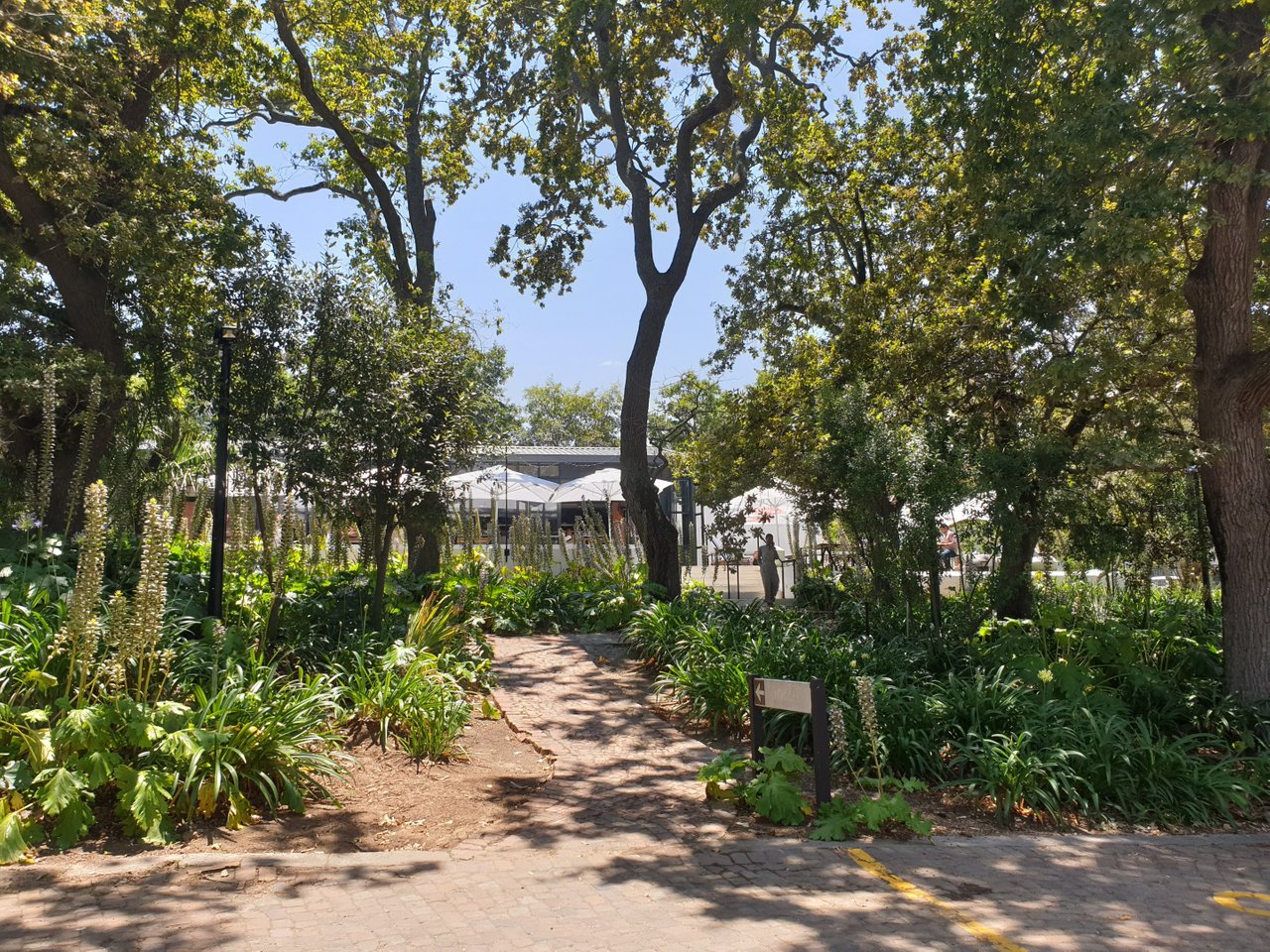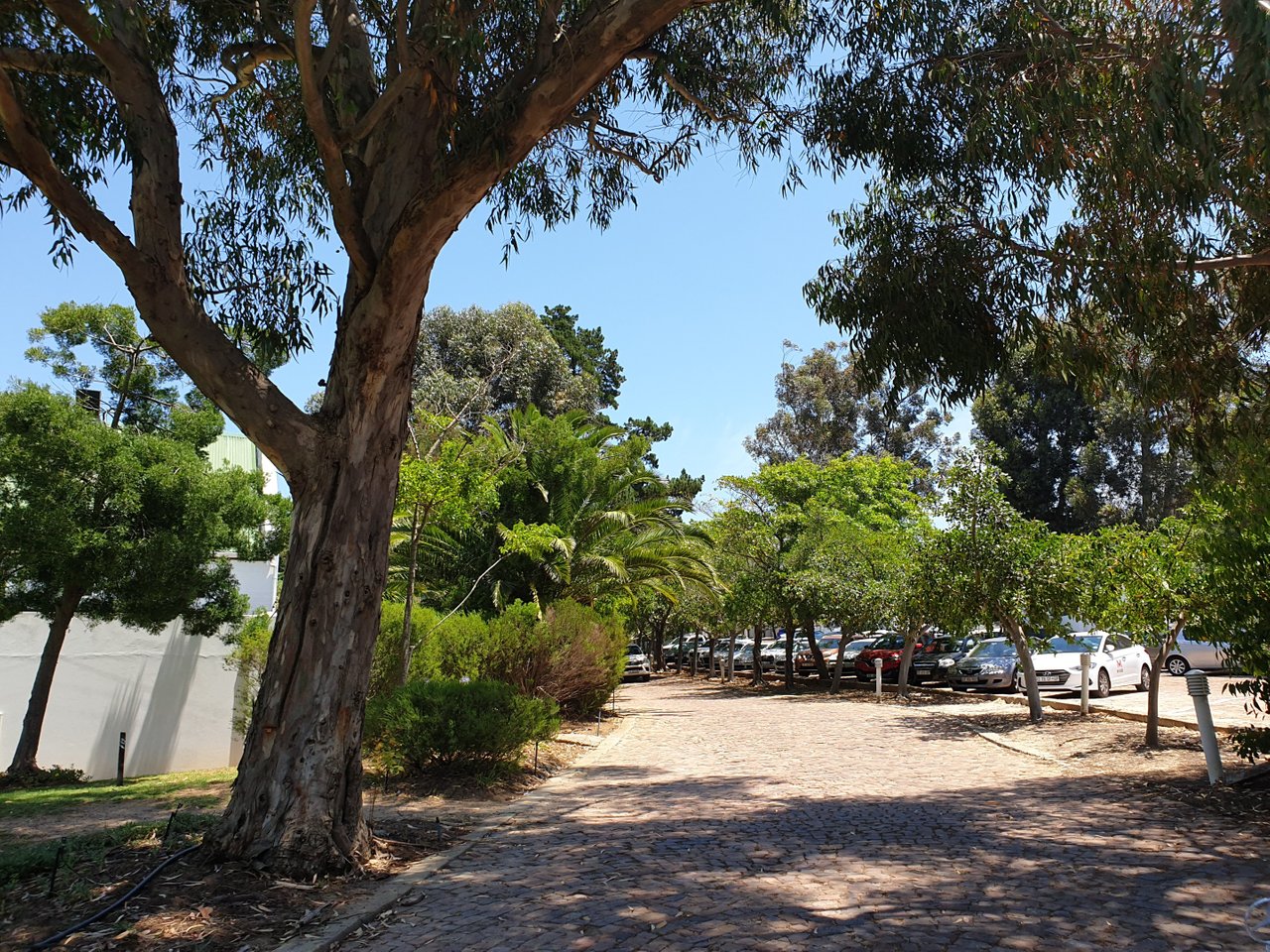 I am actually really glad that we were "forced" into this section of the venue because the surrounds were absolutely gorgeous, being right on the water as well as a lot cooler under the shade of all the trees!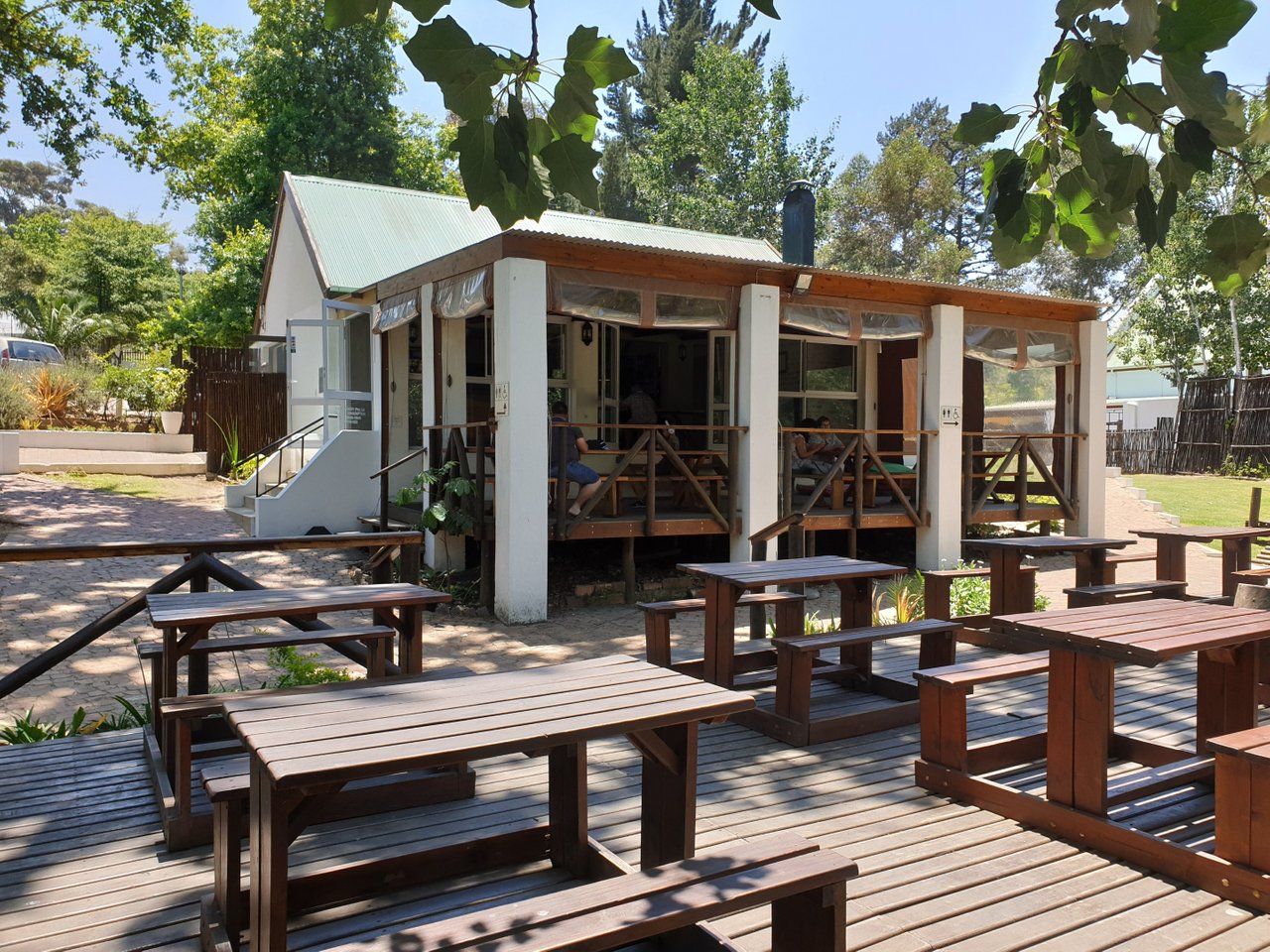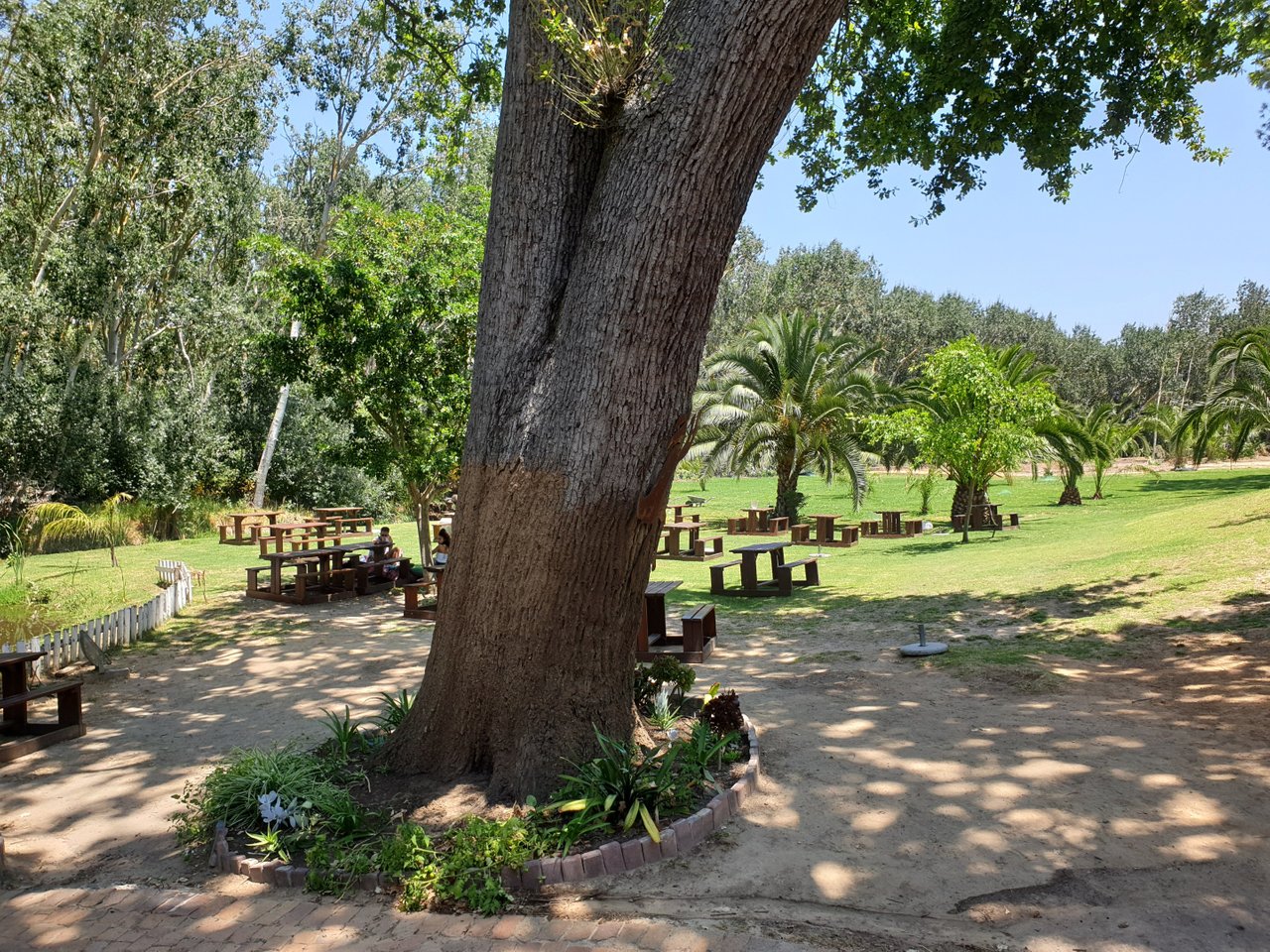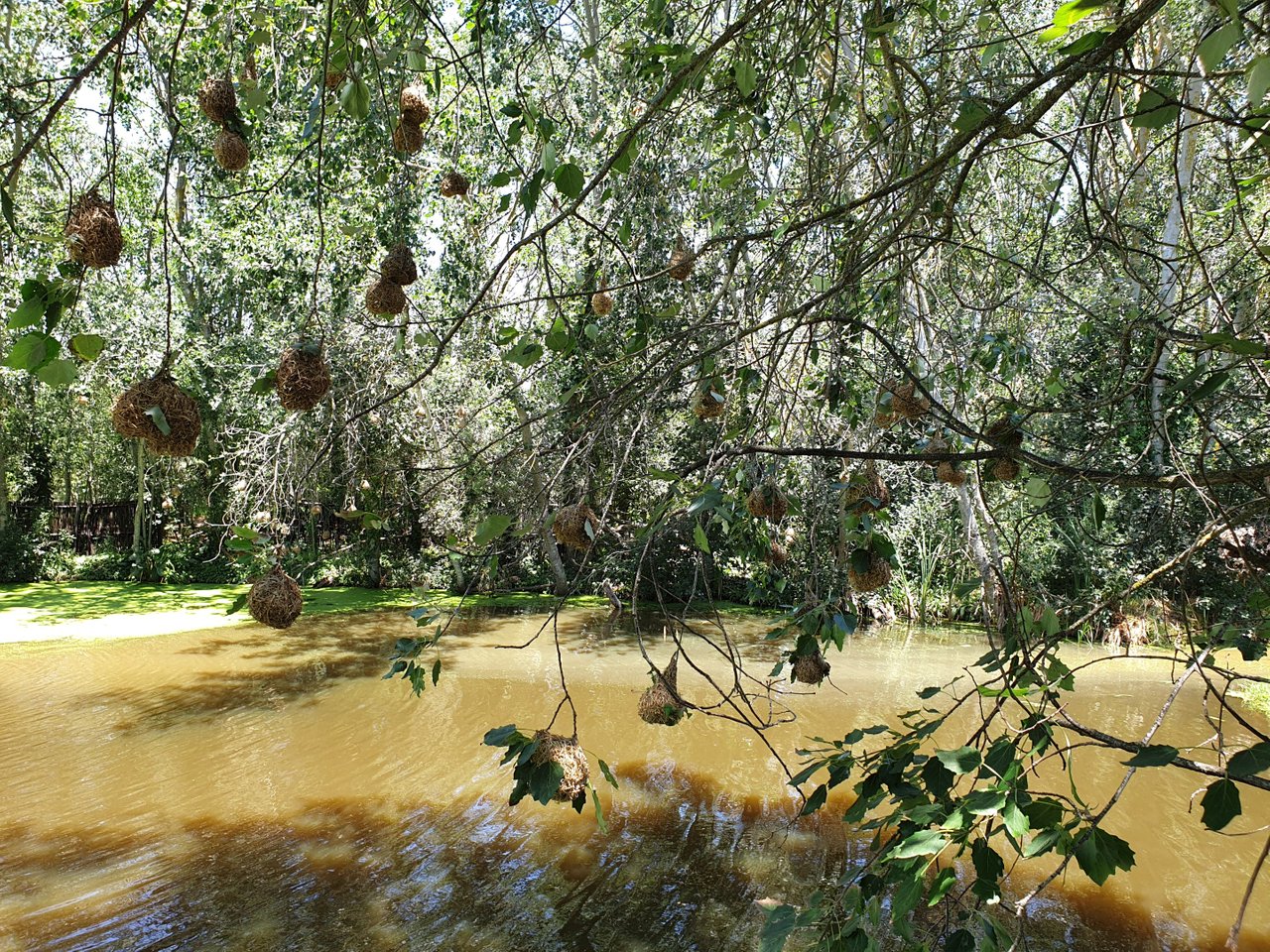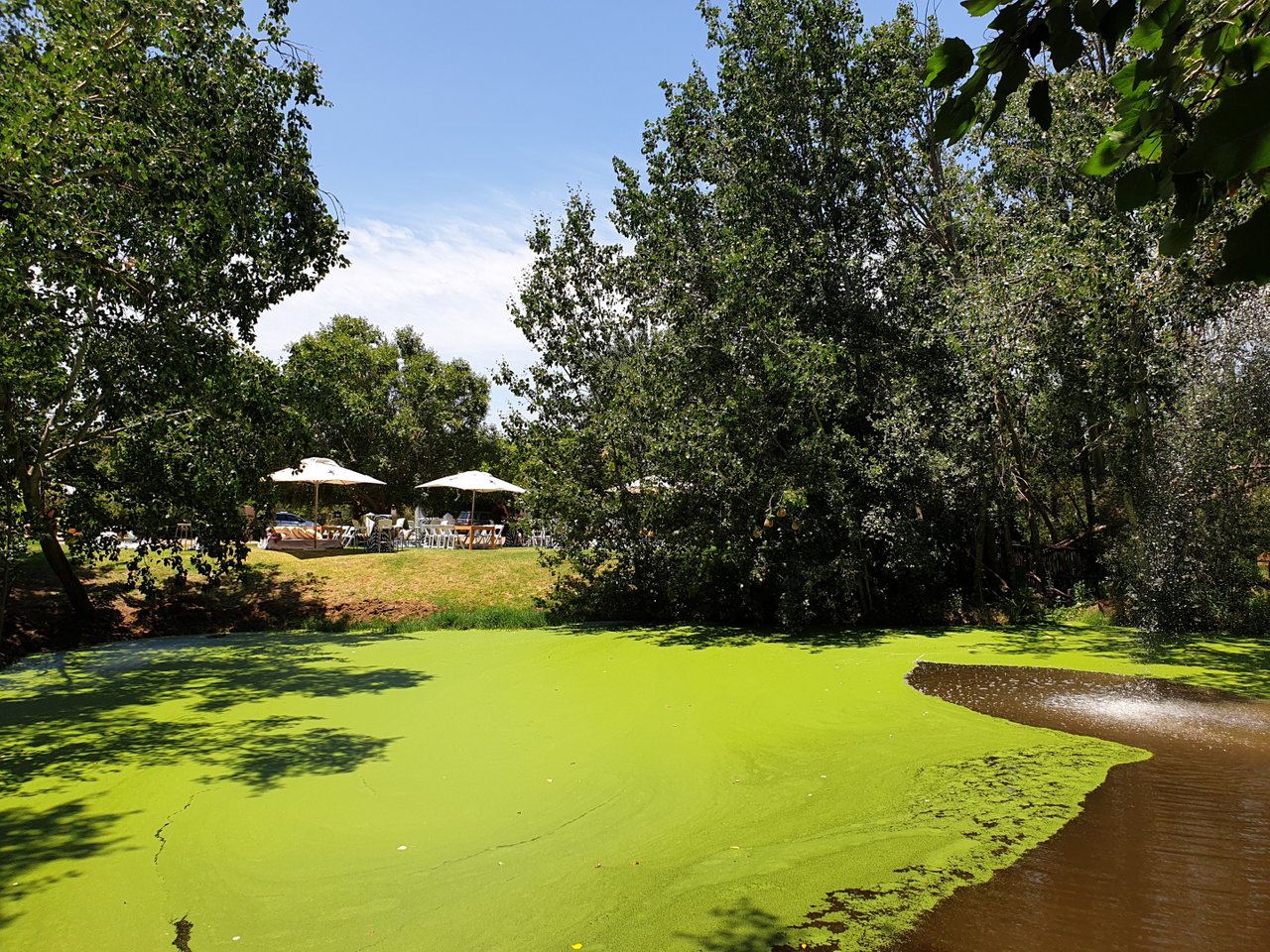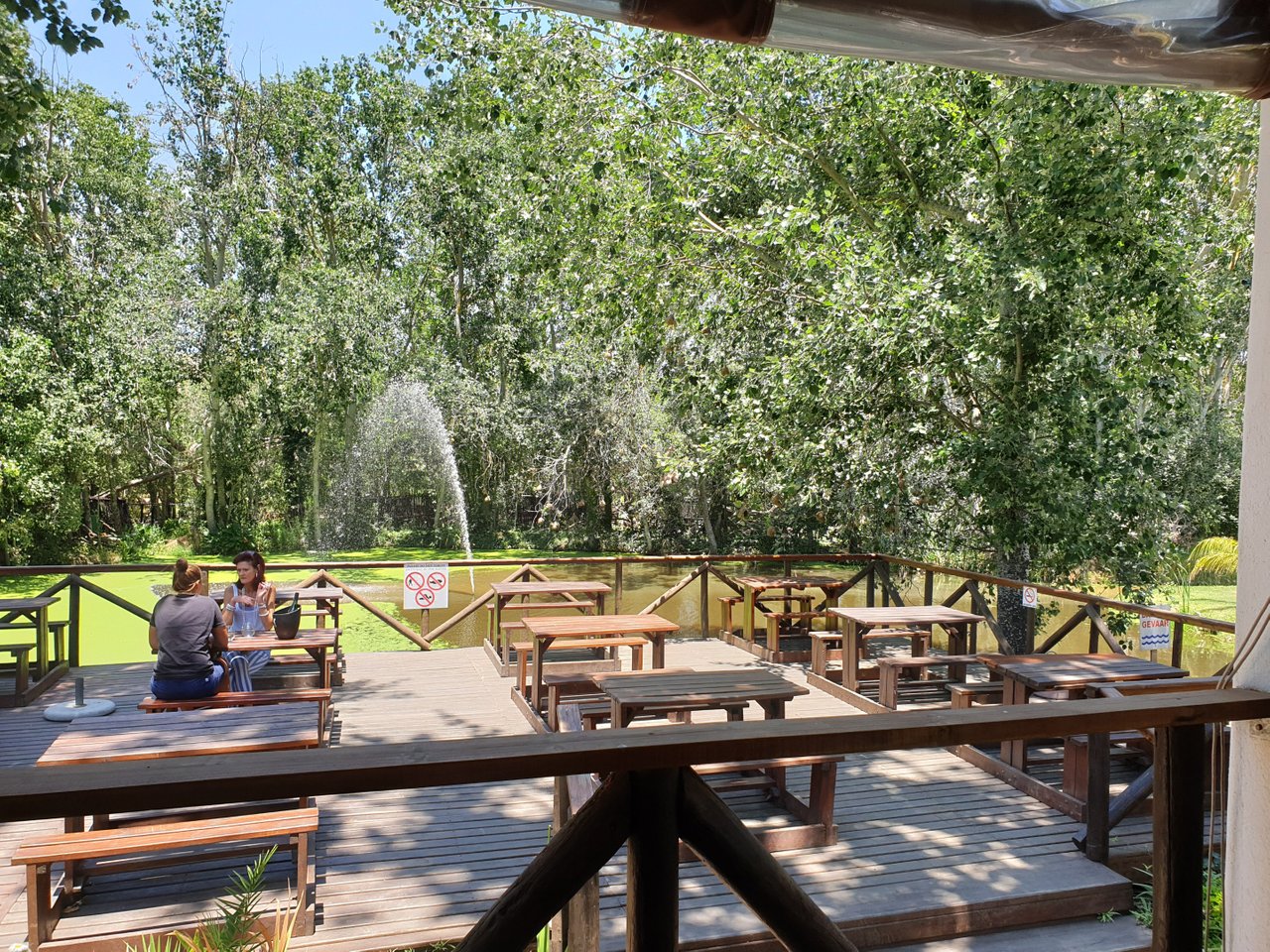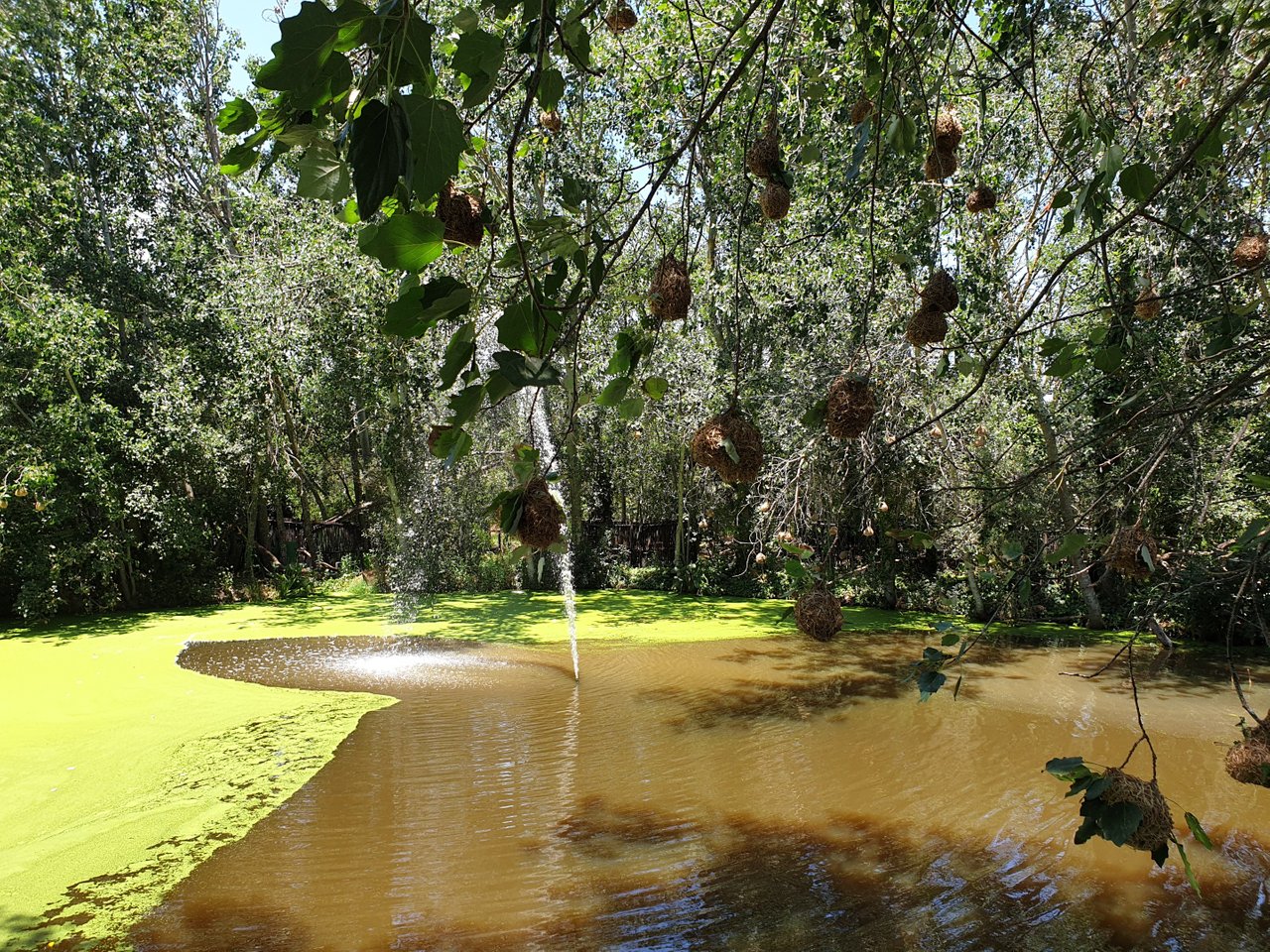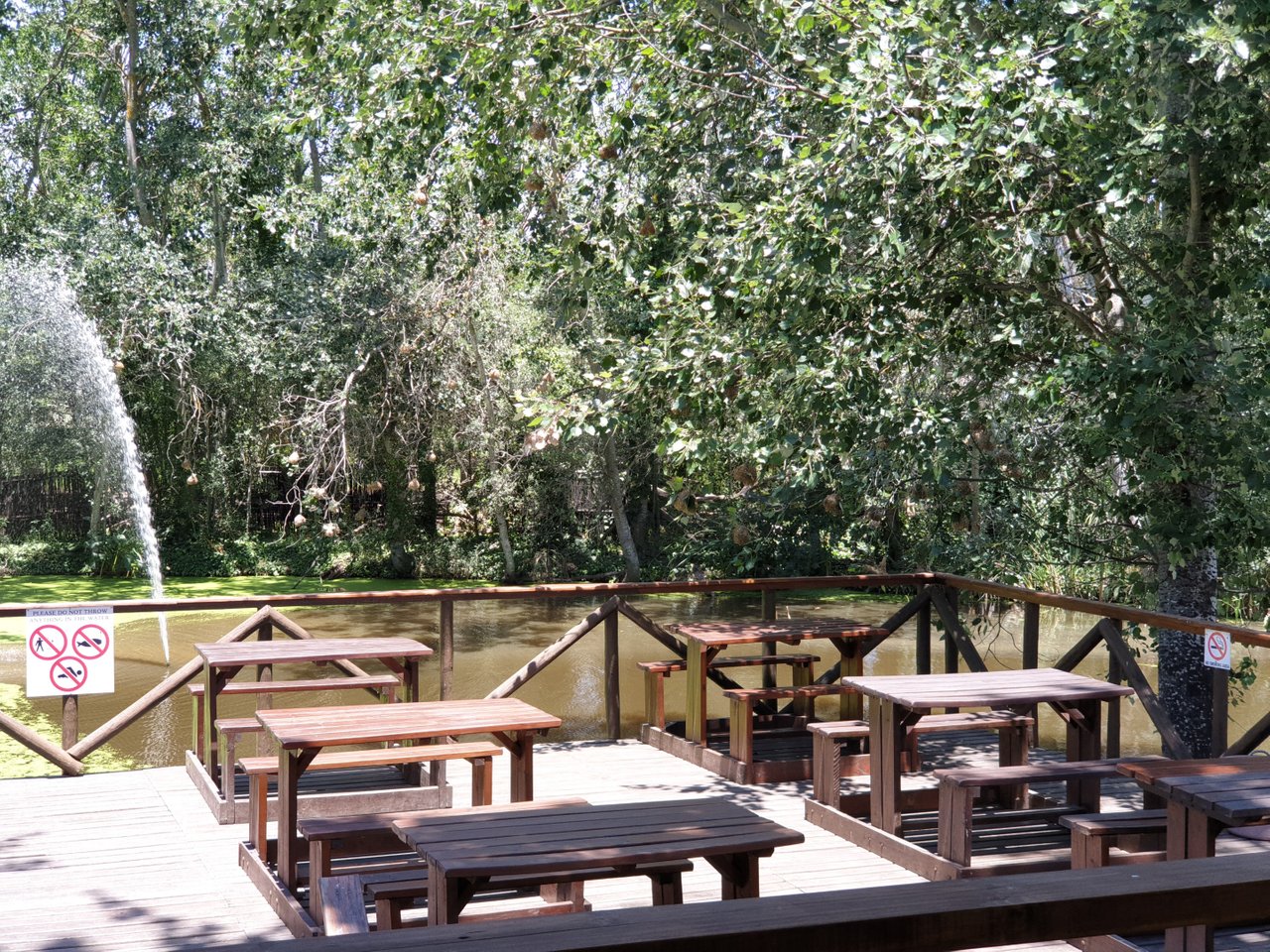 I was also pleasantly surprised that they had a basic menu too, as most wine tasting venues only really offer pairings or basic cheese platters etc. The menu was incredibly simple, but we all tried a different one of the three gourmet burgers and they were all absolutely divine!
They had two wine tasting options and I settled on option one which gave five tastings for 40 ZAR. This was also very impressive as they were quite generous with each tasting portion. I am quite familiar with the D'aria wines, but I had not yet tried any of the ones I did today. There was also one which out of sheer curiosity, I simply had to try even though it was a Shiraz which is probably my least favourite wine. It was a sparkling red Shiraz which is almost unheard of... and according to the gent giving me the info for each tasting, they are the only estate in the Cape that make a sparking red wine.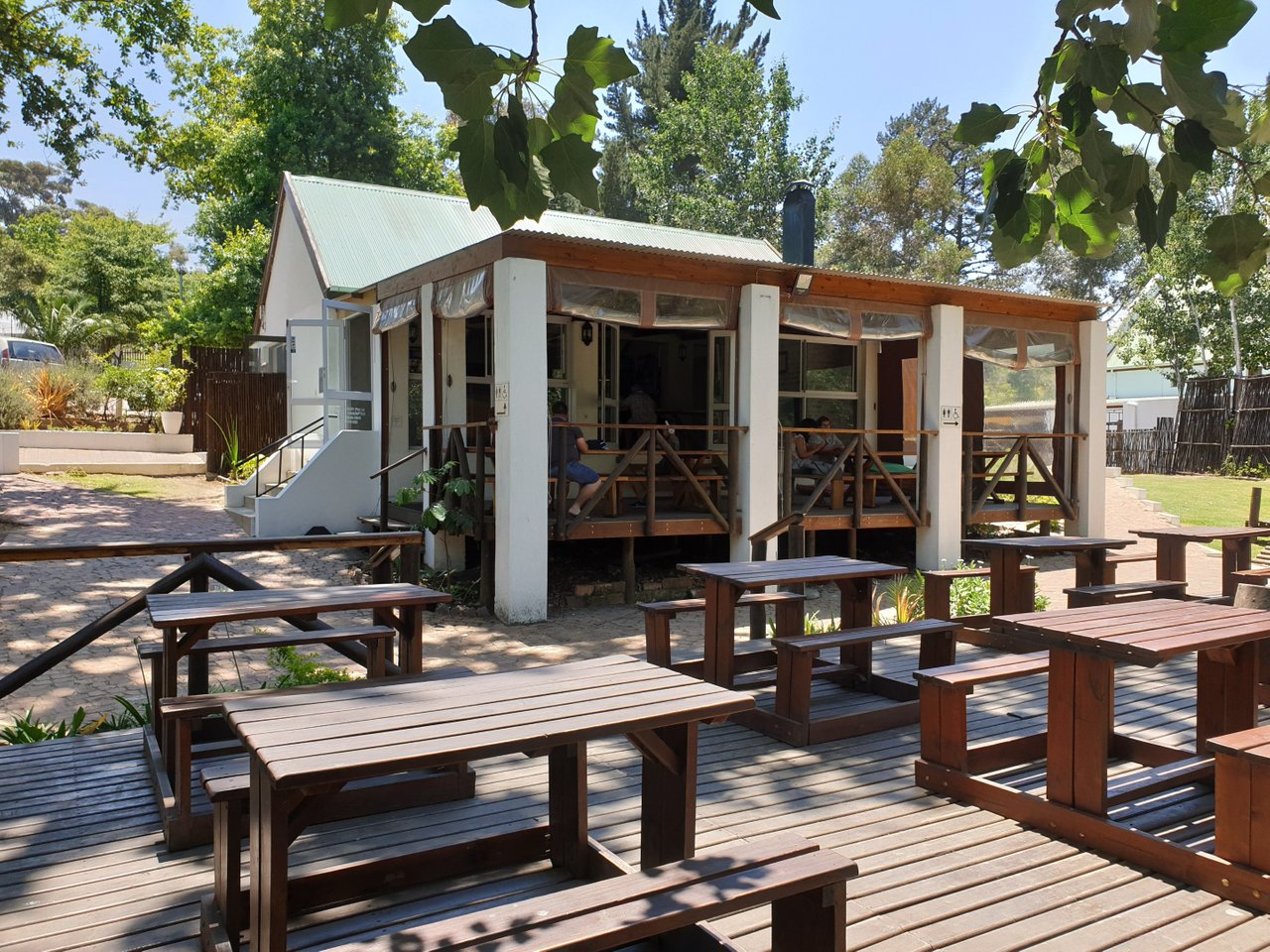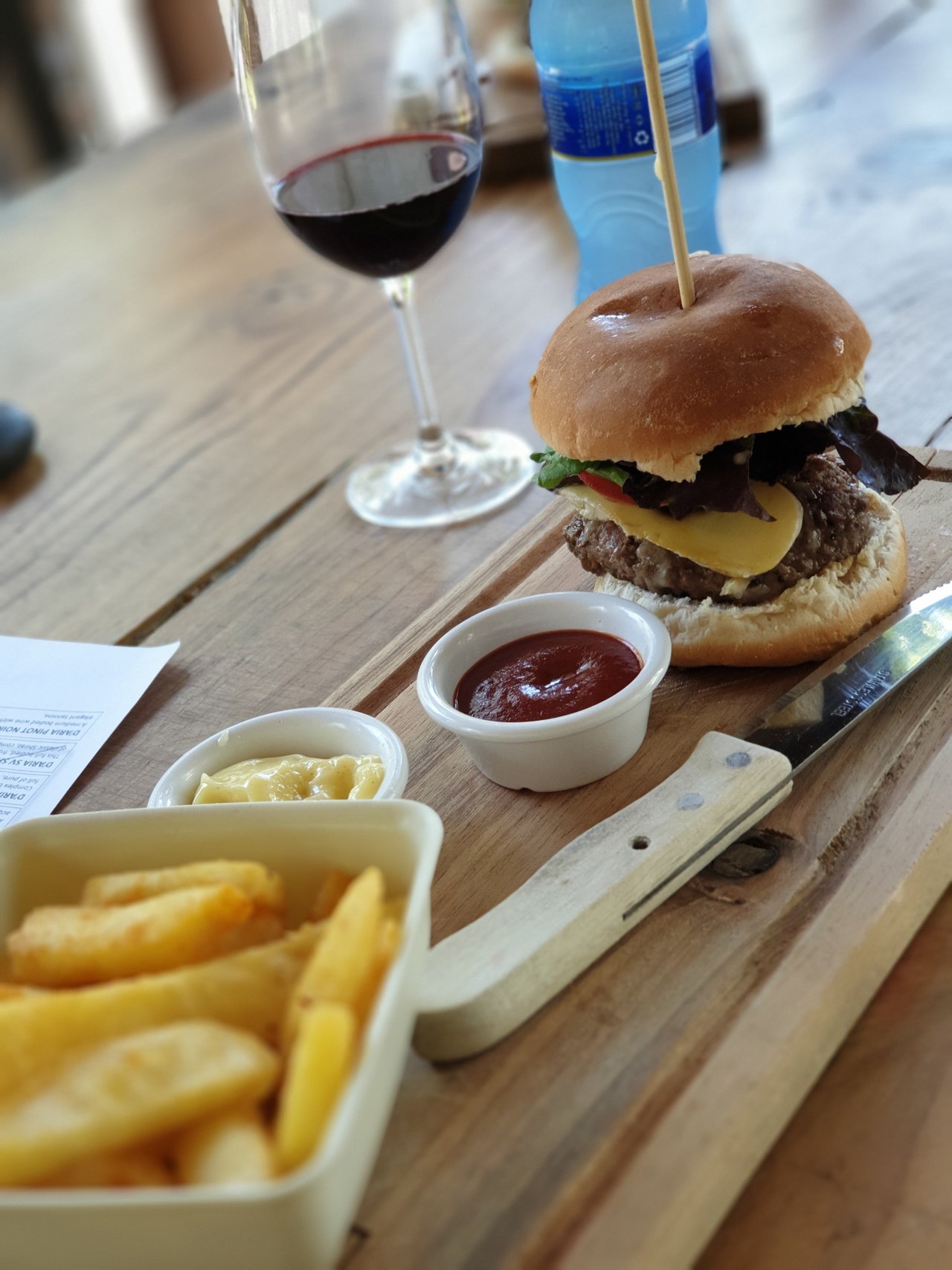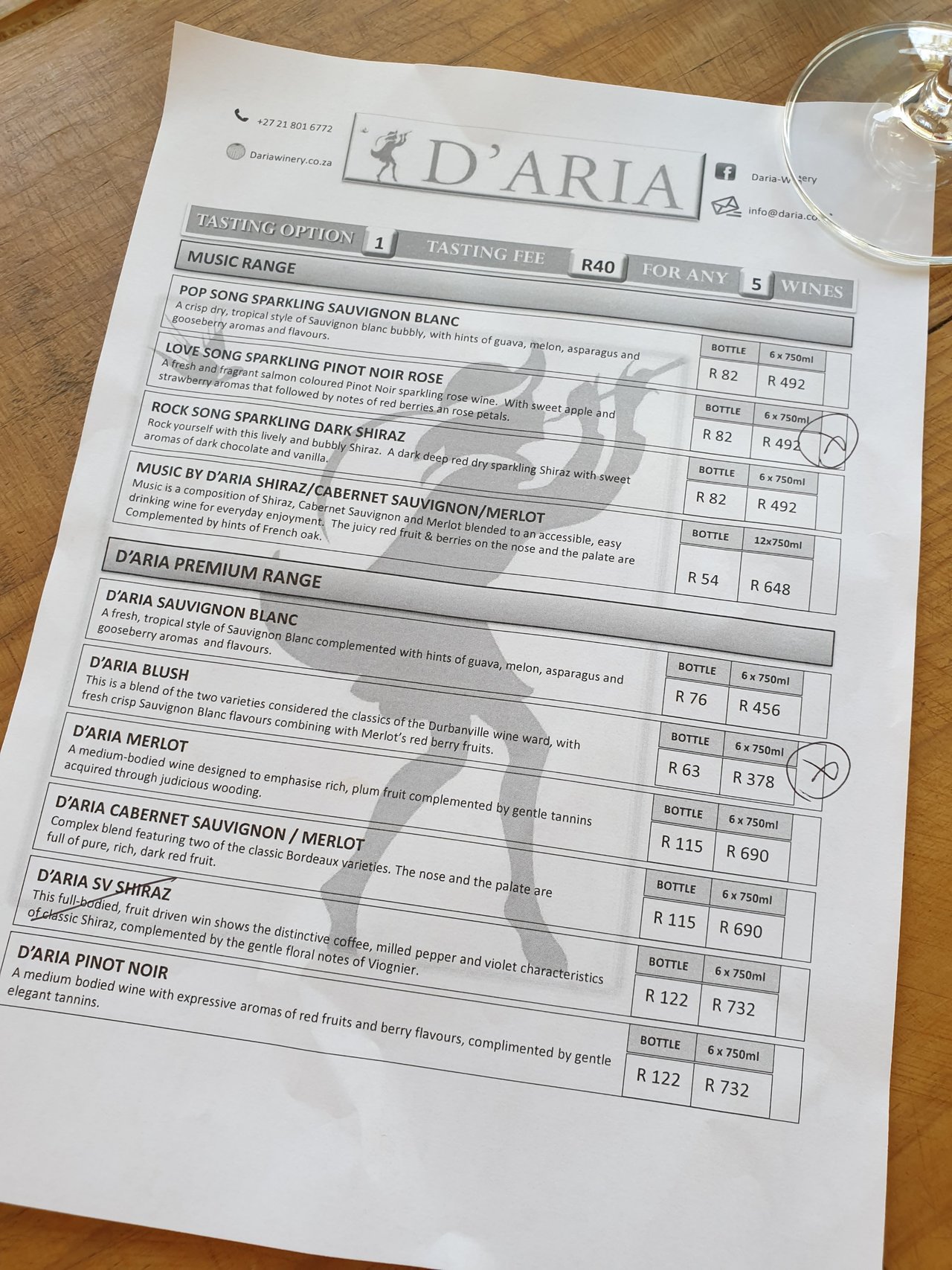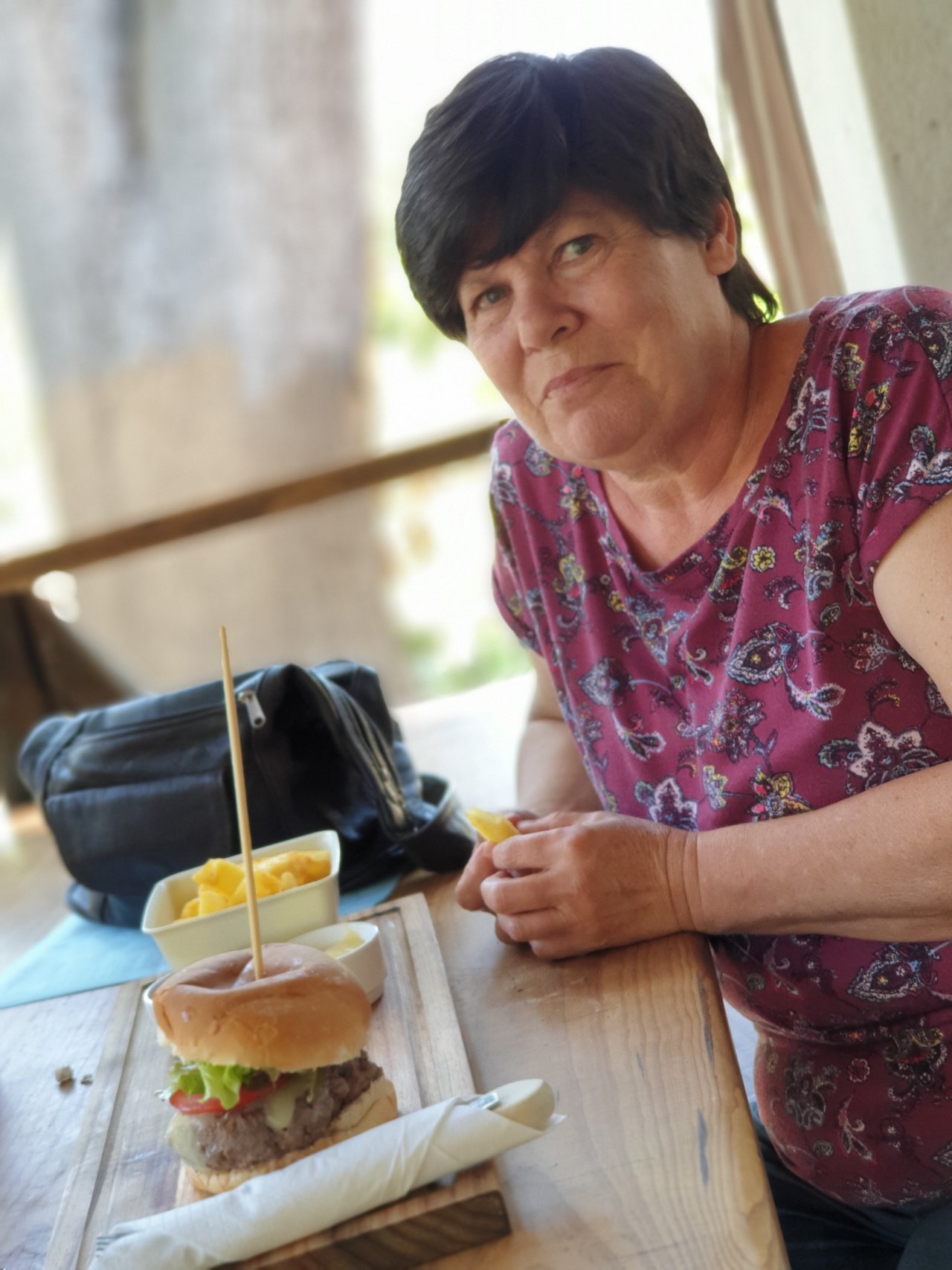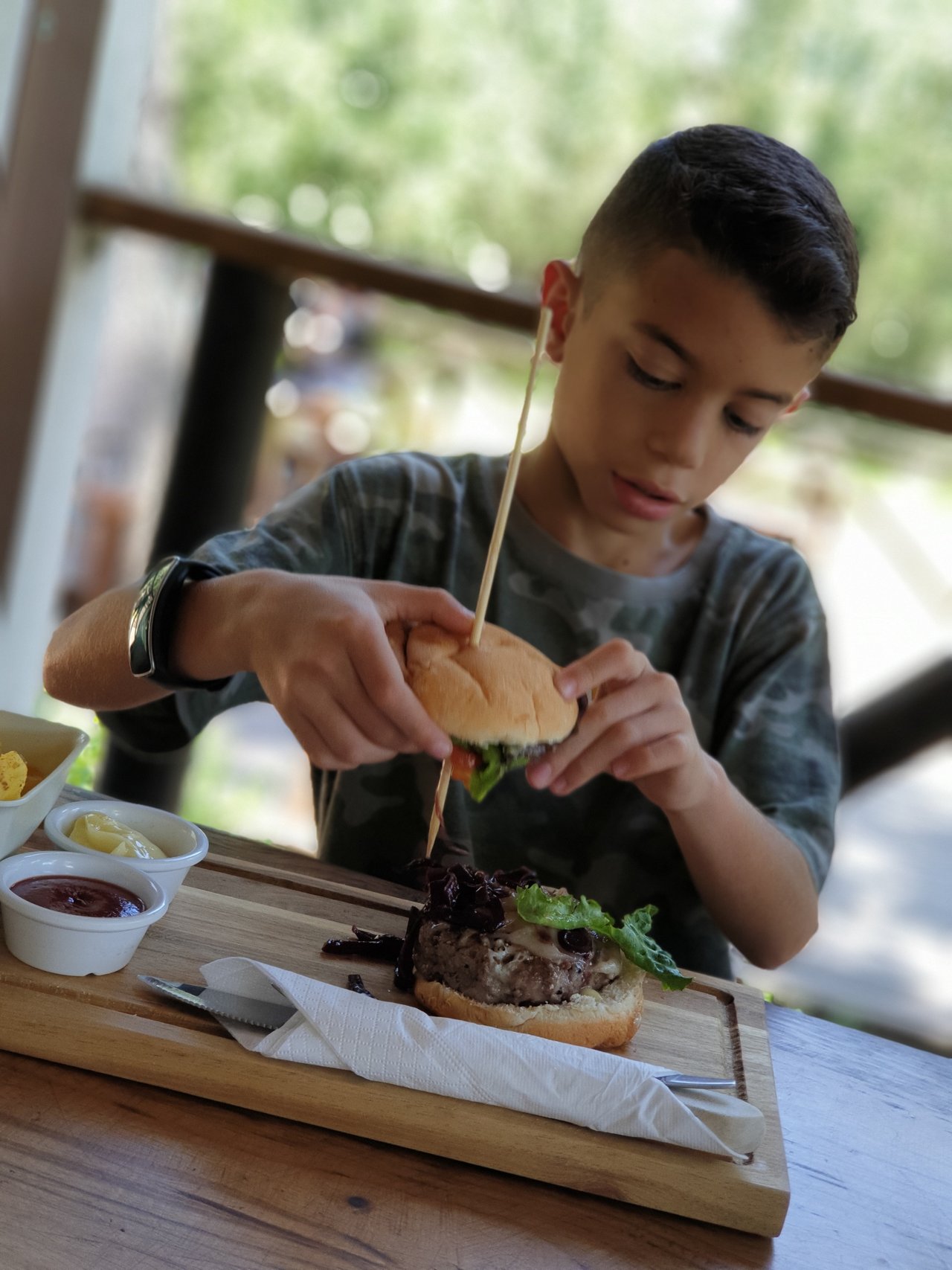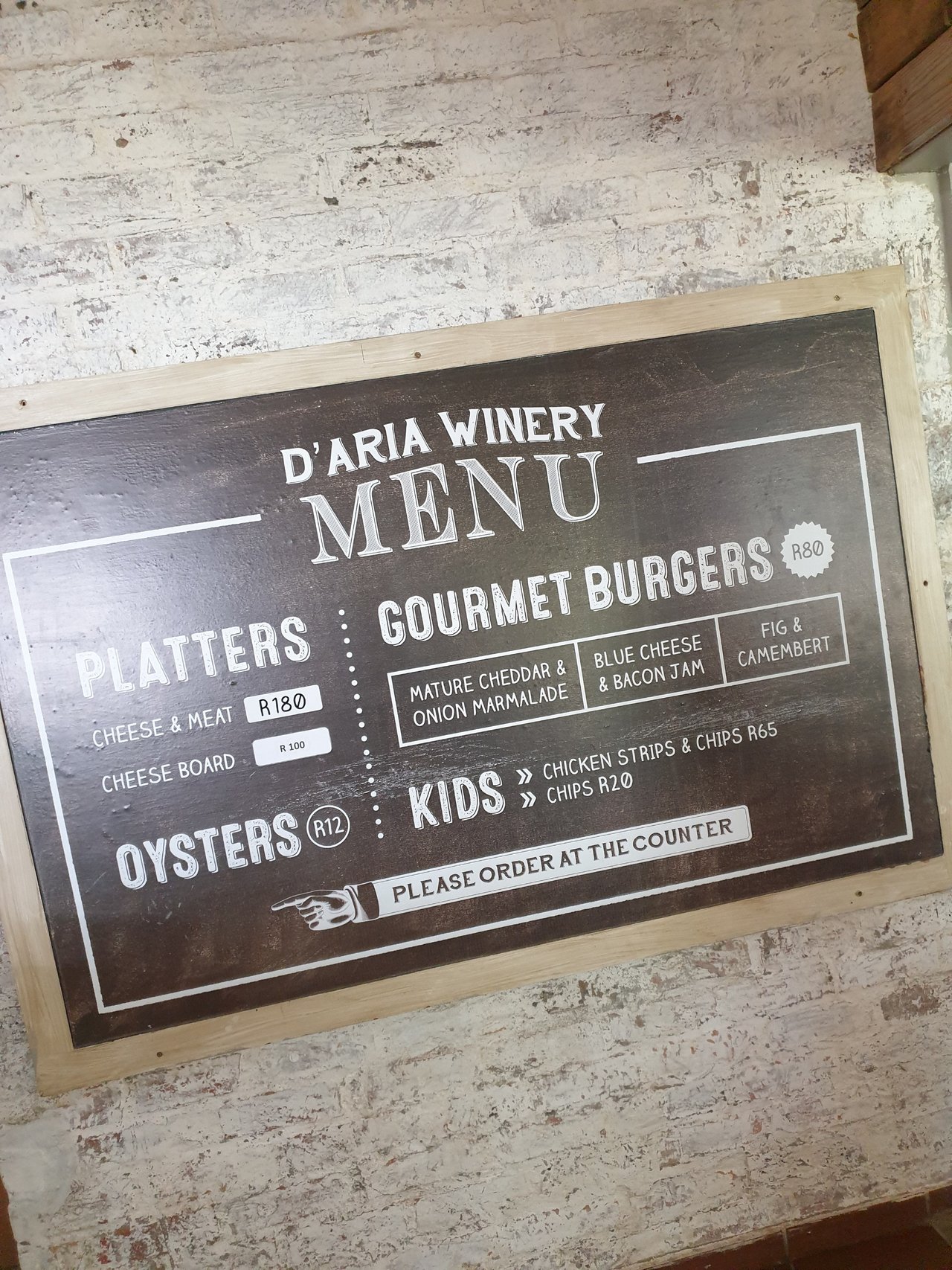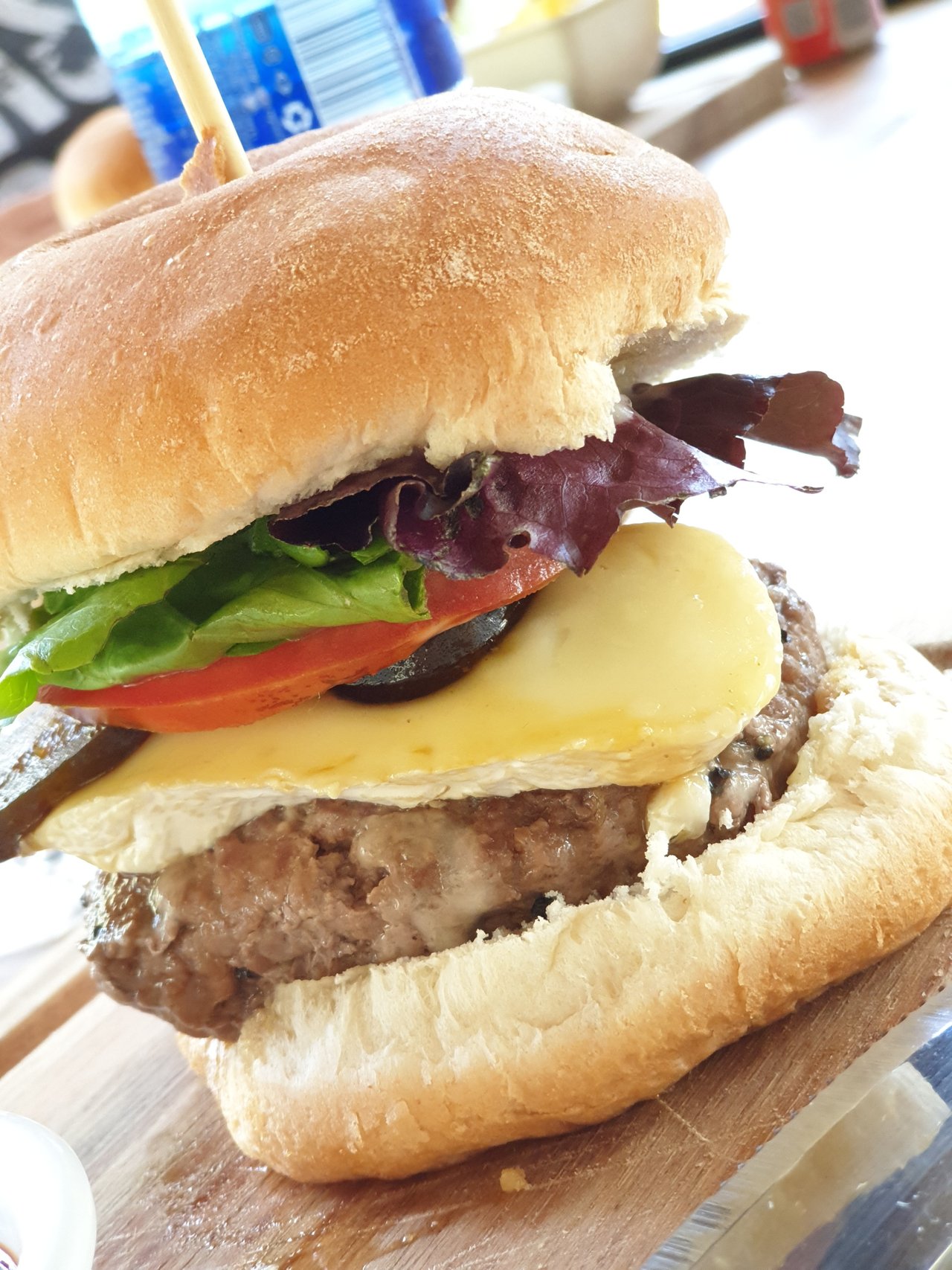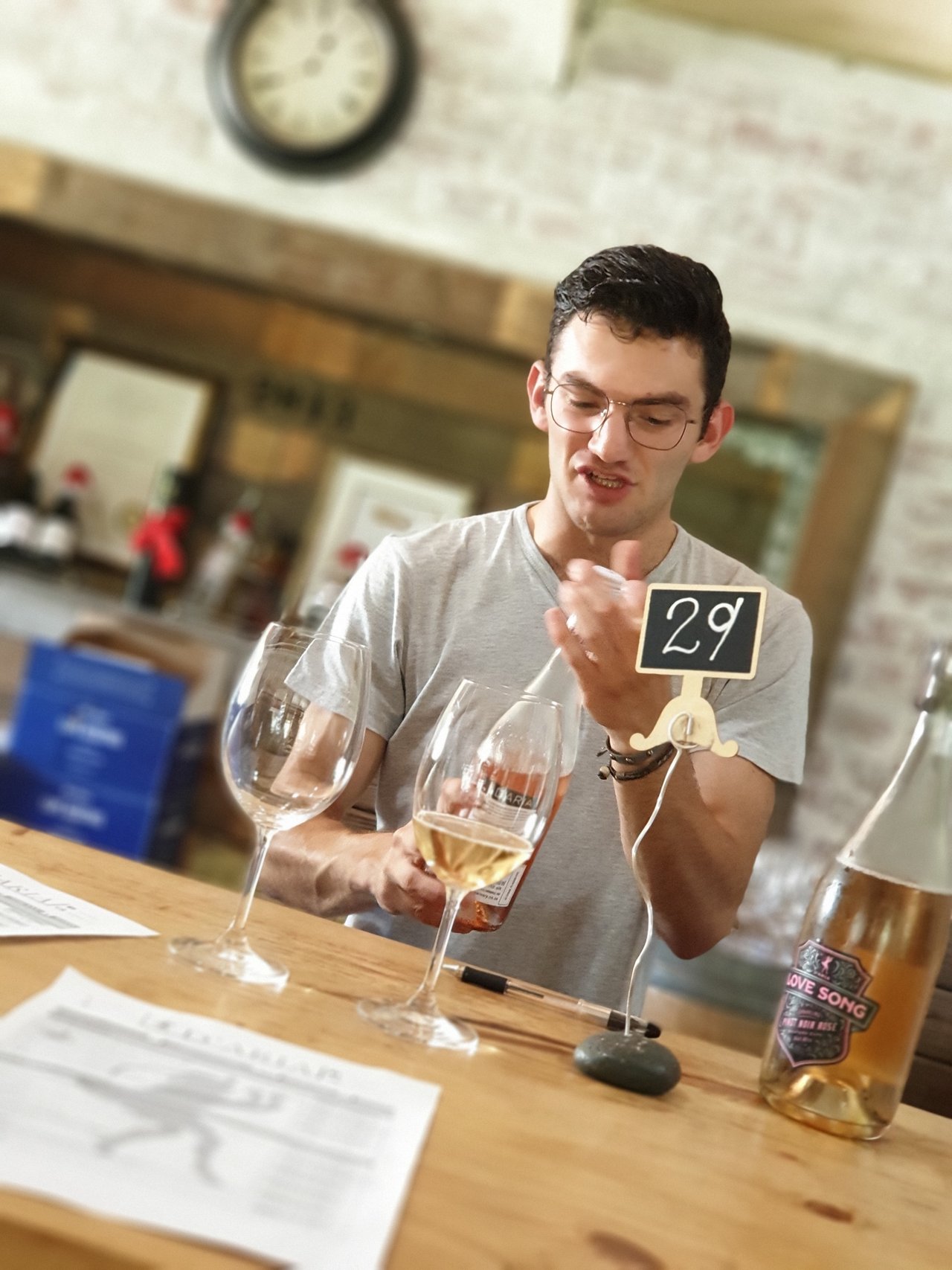 After enjoying all five tastings, the two that were my favourites were the Love Song Sparkling Pinot Noir Rosé and the D'aria Blush, so I grabbed myself a bottle of each.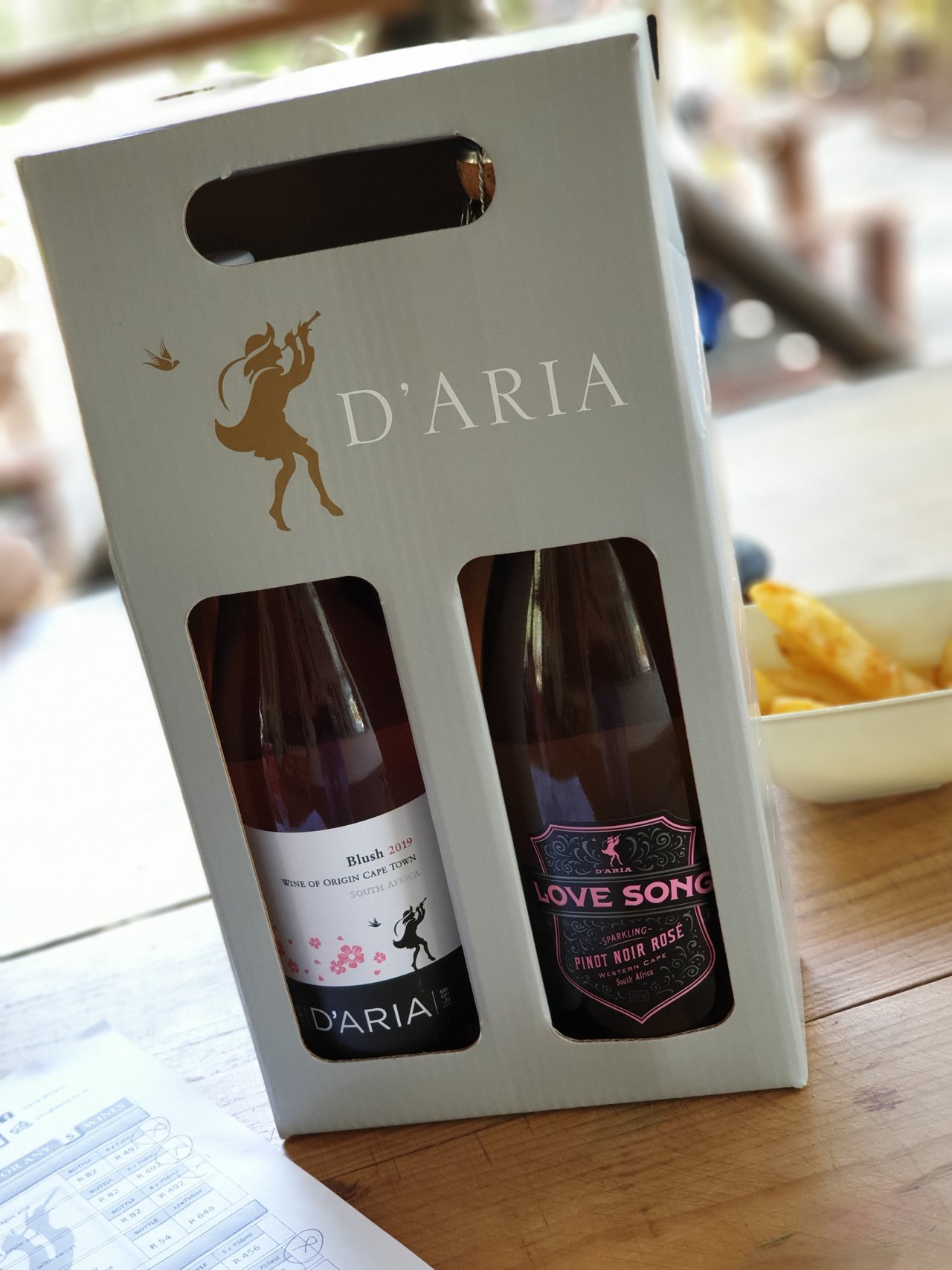 For an impromptu day out, it really was fantastic! And not only that, but we discovered a great new venue to visit on the weekends because they also allow you to simply come and picnic there as long as you order something from the wine tasting counter.So now, back home with my two tasty bottles of wine, I am going to crack one open and enjoy the braai with my mom! Cheers all! Have a super Thursday! MWAH!!!
❤❤❤
Until next time...
Much Love from Cape Town, South Africa xxx
Jaynielea
FOUNDER OF THE POWERHOUSE CREATIVES & STEEM SOUTH AFRICA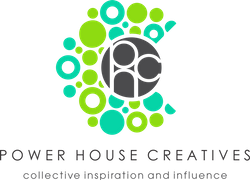 A community of individuals who are dedicated to producing quality content
which adds value to the Steem network and beyond.


Connecting the people of #STEEM across South Africa. #steemsa
JOIN US ON DISCORD (South Africans Only)
JOIN US ON TWITTER
JOIN US ON FACEBOOK

ALL IMAGES ARE MY PROPERTY UNLESS OTHERWISE CREDITED