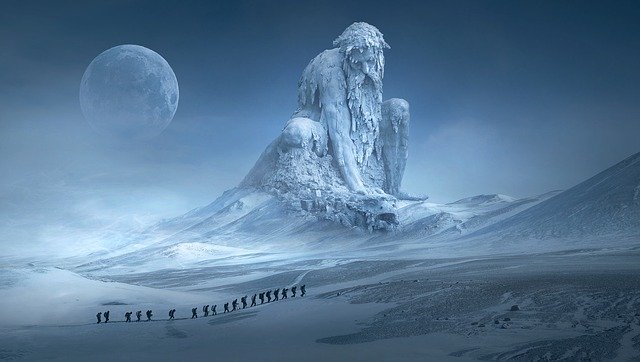 I'm not going outside. For the next two days. Not stepping out the front door, you can't make me.
Not because I'm a slacker. Somebody has to keep the American economy from falling off the tracks, but it's not me; I'm retired.
Over the next 48 hours (Tuesday/Wednesday), the projected high is only 5°F (-15°C) with a low of -8°F (-22°C) and windchills of -20°F (-29°C).
Yesterday I got ready for it. Cleared the driveway and walk of snow that fell Sunday night into Monday. No more white stuff in the forecast until Thursday. Went shopping and got fresh produce for a few days (plenty of staples in my deep pantry, where do you think the prepared in my user name comes from?). Stocked up on beer just in case.
We have plenty of coffee. I'm gonna need it. Books to read, Netflix to watch, househusband chores, a 95-pound puppy that loves attention.
And absolutely no desire to experience the joys of frostbite.

Post beneficiary:
10% - @steemchiller
Pixabay image by KELLEPICS