So we all of us have hands,
Young ones and old dads.
Some are slight, some are long,
Some are left, but never wrong.
Hands let us do all sorts of things,
Cook, doodle, write, and even wear rings.
Smart hands will know how to sign,
And fancy hands enjoy a good wine!
My entry into @zord189's PowerHouseCreatives Hands contest.
Last December I entered another Steem based hand contest for hand-modelling. It was Christmas. I was feeling festive. I took a picture of my hand in front of the tree. I loved the picture, but the rules for this contest clearly state that these pictures need to be new. Pffft.
I like to think outside the box. At least, I like to think I think outside the box. At the very least, I try to think that I can think outside the box. Sometimes I don't even know if there's even a box there. I'm not a cat.
Some time ago - a couple years ago - I would take my children to the Delaware Art Museum on the second Sunday of the month, when the art building would have free activities for the family. Sometimes the activities were fun; sometimes they were dreadfully dull; a few times they were awesome, such as when we got to play with clay. This was one of those times. We build clay models of our hands.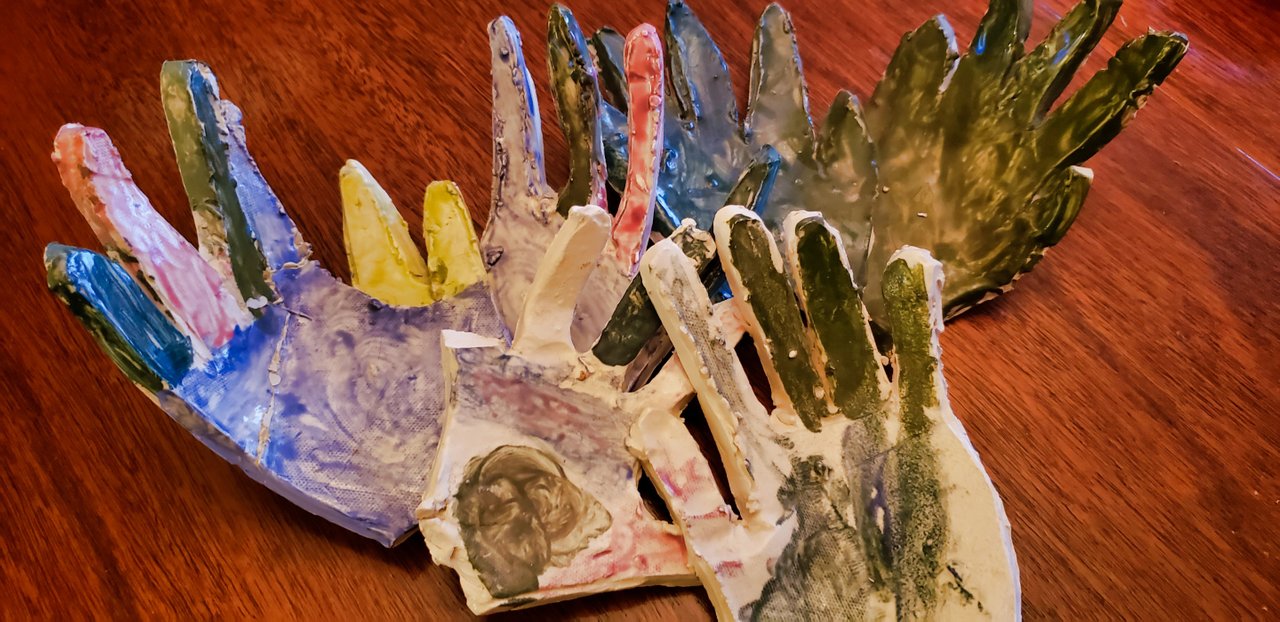 I had two of my son's with me (the third was not here), so there are three sets of hands. I had suggested to them that we use the clay cutouts of our hands to make a bowl; I was outvoted by a vote of 1 against and 1 not really caring to me, so I was outvoted, really, by apathy. So we did our own hands.
The hands of my oldest son. No, he isn't really missing a finger. He did a poor job of putting it together and, being that he was the apathetic one, he didn't care to fix it. So posterity will view him with a missing digit.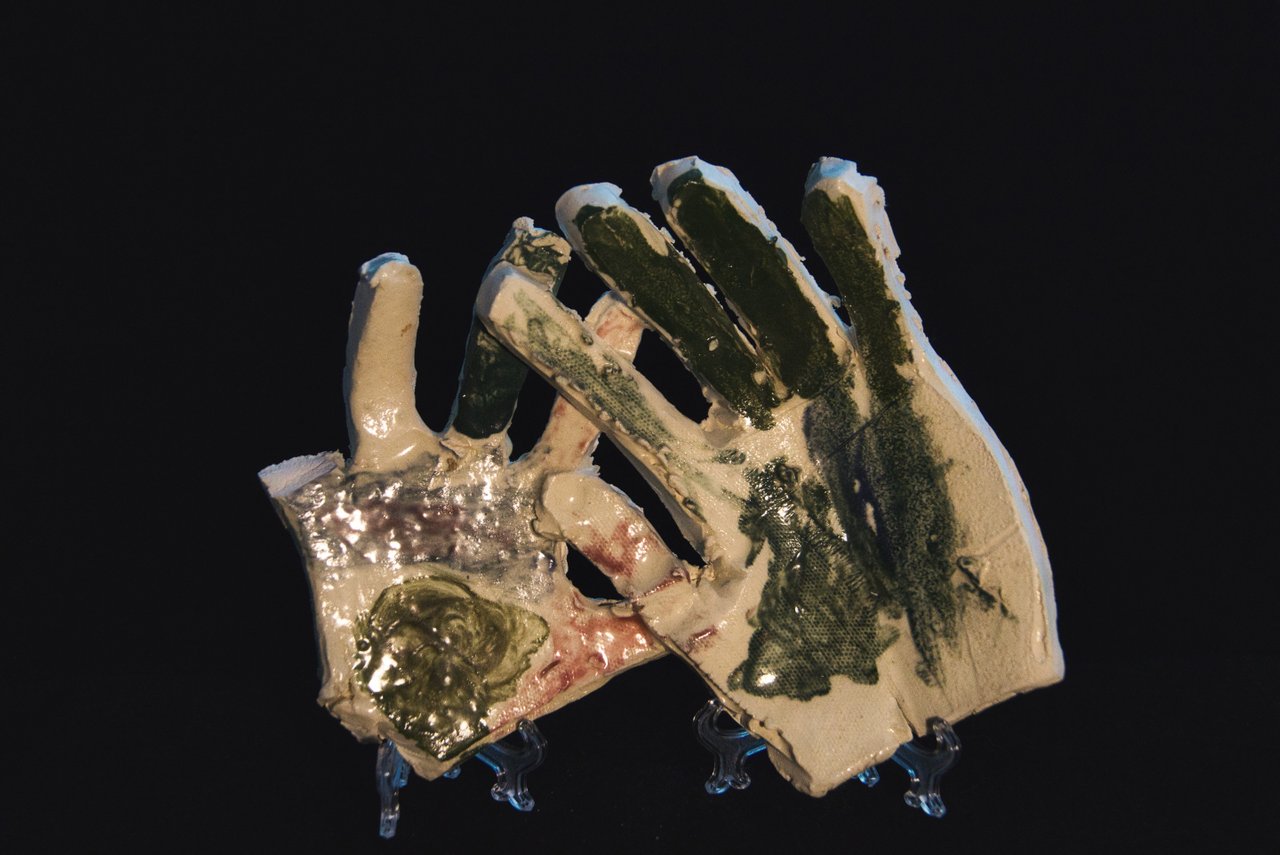 My youngest sons fingers. Pointy, just like his wit. He has a cool, cold ironic wit about him that makes my heart sing. Green happens to be the favourite colour of his brother who wasn't here, so he painted his own finger creation green just to taunt missing brother.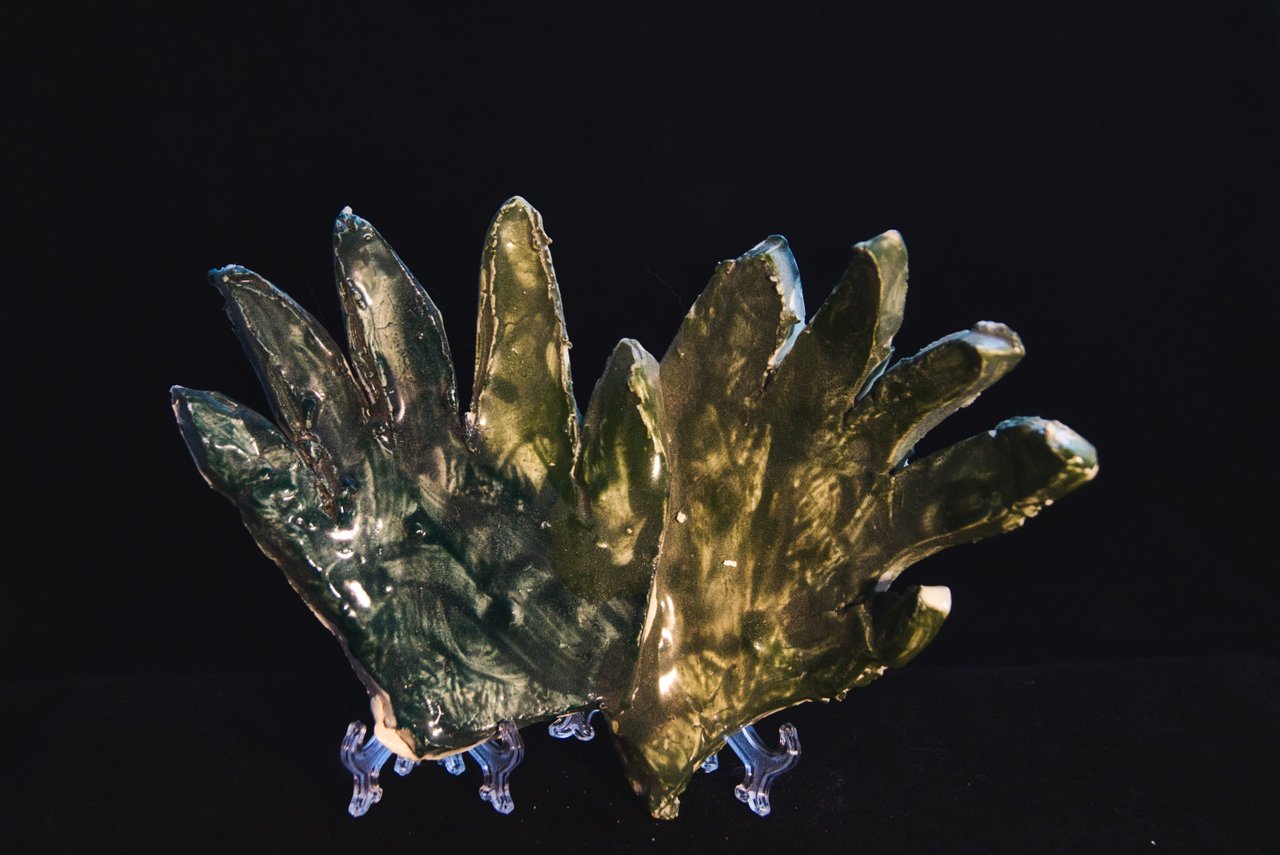 And finally, my fingers. With wine. I know, it looks like they're going in for a grope, but they're actually just looking for alcohol. (and in all transparency, I drank the wine while working on the pictures, so what you see here is actually fruit punch).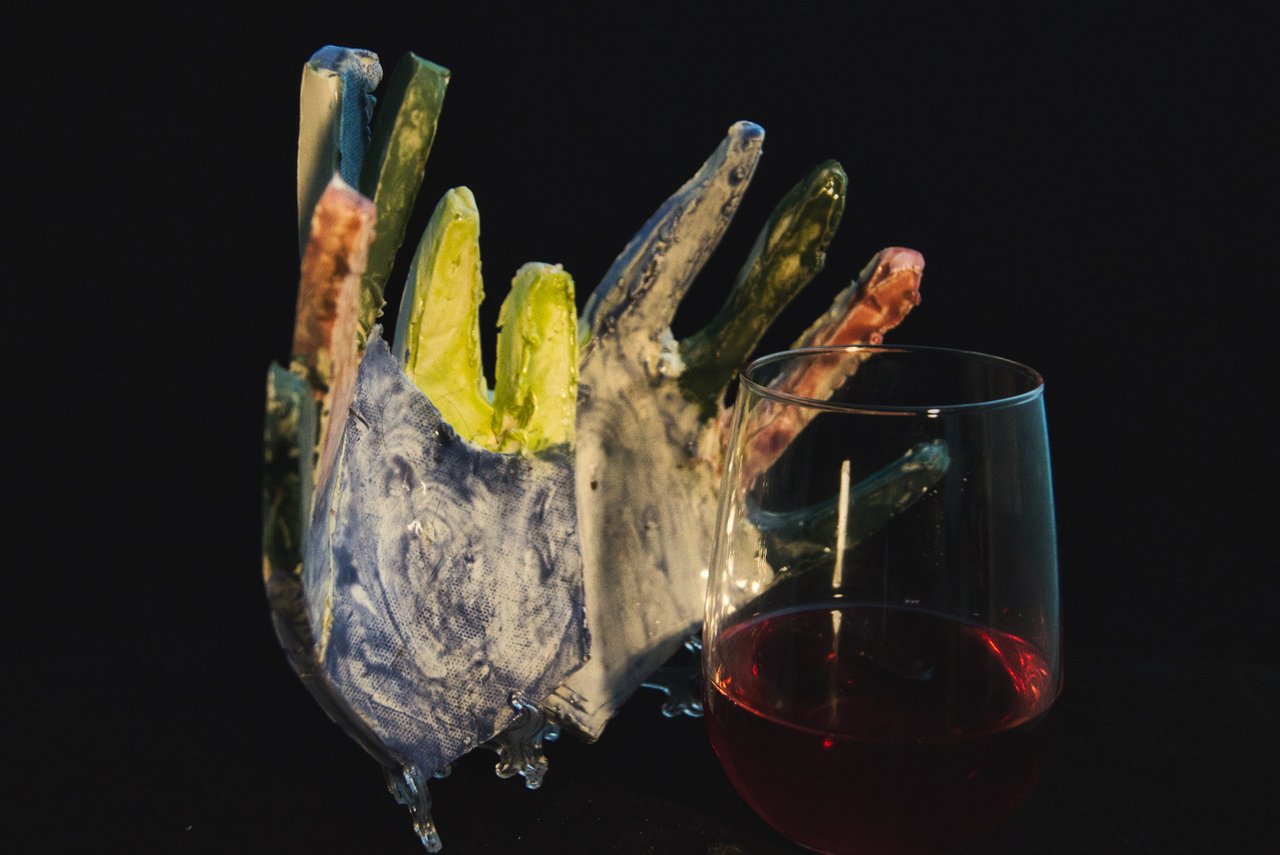 At some point in my life my children will leave. One already has, and has started her own life. I keep these clay hands out year round as decoration and a reminder of times when I had a house full of chaos that simultaneously infuriated me and enraptured me with wit and laughter; times when I had a small hand in mine for comfort, or just to lead the way.
(c) All images and photographs, unless otherwise specified, are created and owned by me.
(c) Victor Wiebe




|