Hey, I'm glad y'all are here doing this! I'm Nate, howdy from Texas, where I've officially declared it to be spring!
On the @homesteaderscoop discord server, @bobydimitrov asked for pics of the fat buds I have on my peaches. I figured I'd make a post of it so I'd have something to post.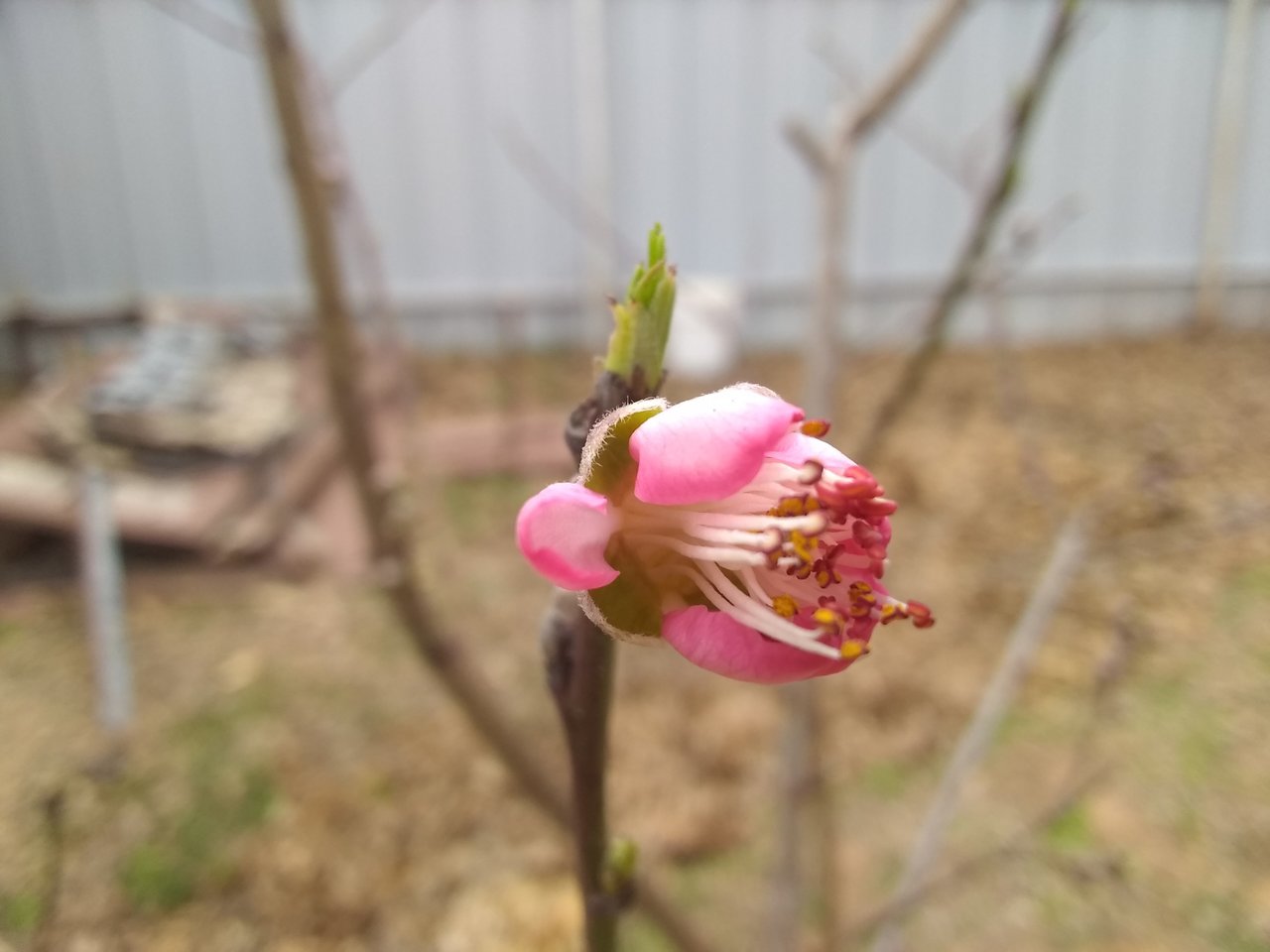 Peach buds, juuuust starting to break.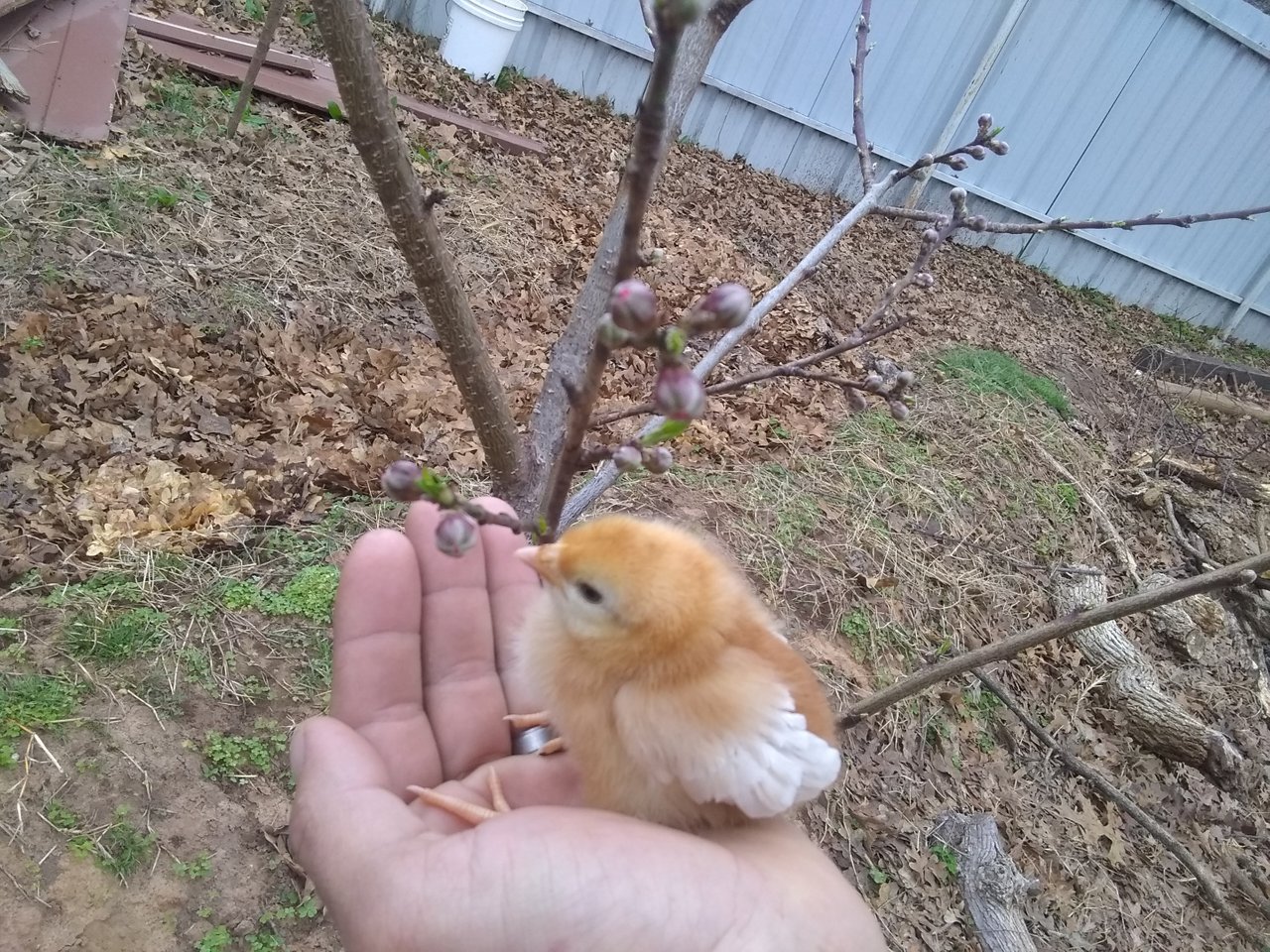 Chicken for scale.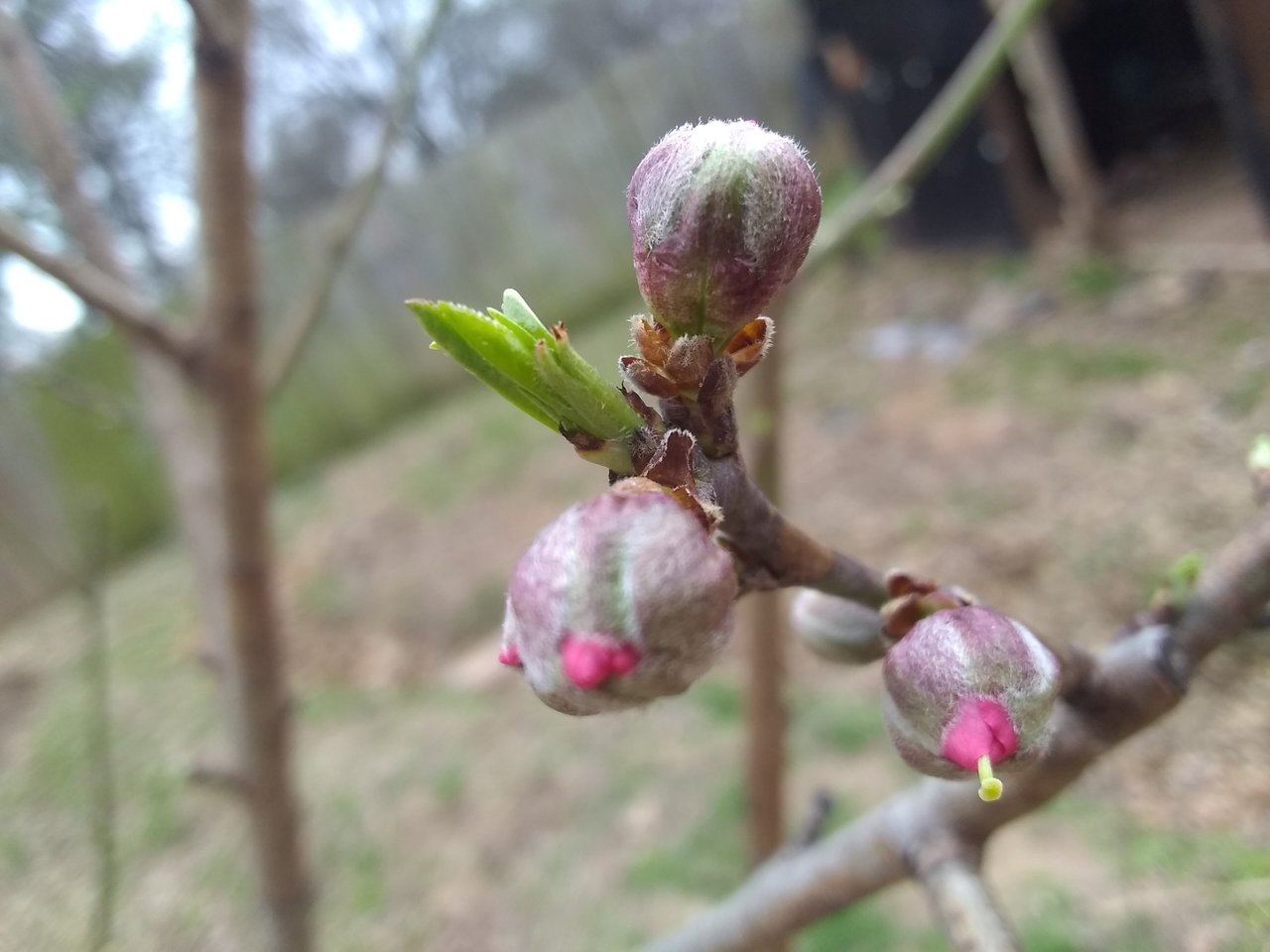 Looks like this one is sticking out its tongue at us. Every now and then my phone takes a decent picture. I like how this one turned out.
Here on my little homestead I'm using permaculture to minimize the work I have to do and have my half acre contribute to regeneration and resilience. Two years in, and I can already tell a difference!
This spring we're focusing on getting our chickens back up and running after losing one flock to predators and one flock to illness. Hoping the third time's the charm, but we'll see. Sometimes God has other plans for you for right now, huh? My personal mission this season is to grow enough grain to replace my industrial grain consumption. I'm using flour corn, amaranth, and sunflowers for this project, and I'll absolutely be posting updates on how that goes. We'll also be growing supplementary vegetables of course, like okra, green beans, and cucumbers.
My main livelihood thankfully isn't on the homestead. I've got a day job in town which allows this to be a bit of an intensive hobby for me, though I do like to daydream of being a farmer and I do have plans to make a bit of "on-farm income" with my crops and chicken projects. The main goal is to provide myself and my family with high quality, low cost food so we can maintain a high quality of life while working towards becoming debt free.
I feel thats a reasonable intro lol. I've been on steem for a while now, so it's cool to see some newer handles here. I've got a bunch of older posts on all this, and will have a lot more in the future. Looking forward to getting to know y'all around here!
All action for the good of all,
Nate on Foxfire Homestead 💚