---
---
This Thumbnail Created From snappa.com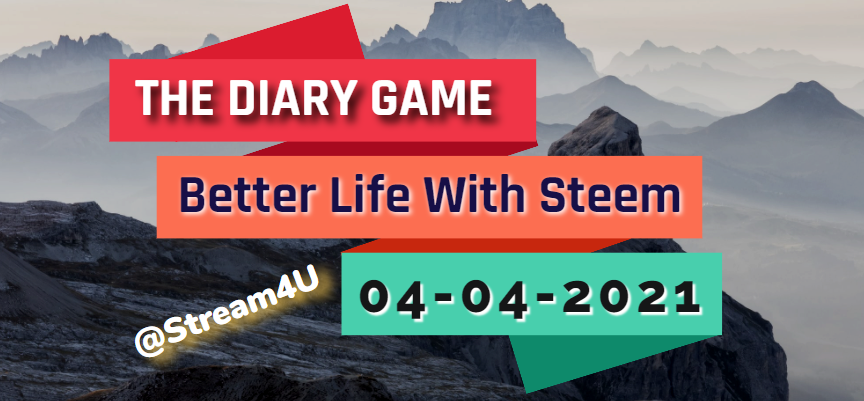 Morning Time
I woke up at 8.30 AM, today is Sunday morning feeling fresh, got fresh up then went out for a walk, I return back in an hour, then take a rest for 10-15 min I kept on bed, legs are paining due to cramp. Then I had a morning tea with snacks.
Then I started the computer and accessed Steemit, Indian Crypto exchanges WazirX, BuyUcoin, and TradingView, then monitoring the crypto market.
First I was active on a steemit and checking notifications, then checking newcomers introductions and achievements post, good to see that lot of newcomers are joining on Steemit.
Then I checked the crypto market status and my portfolio on WazirX

Afternoon Time
While I was monitoring the crypto market and my portfolio, I was shocked after looking at my portfolio, my total portfolio reached 67K and my investment was only around 3k, ⤵️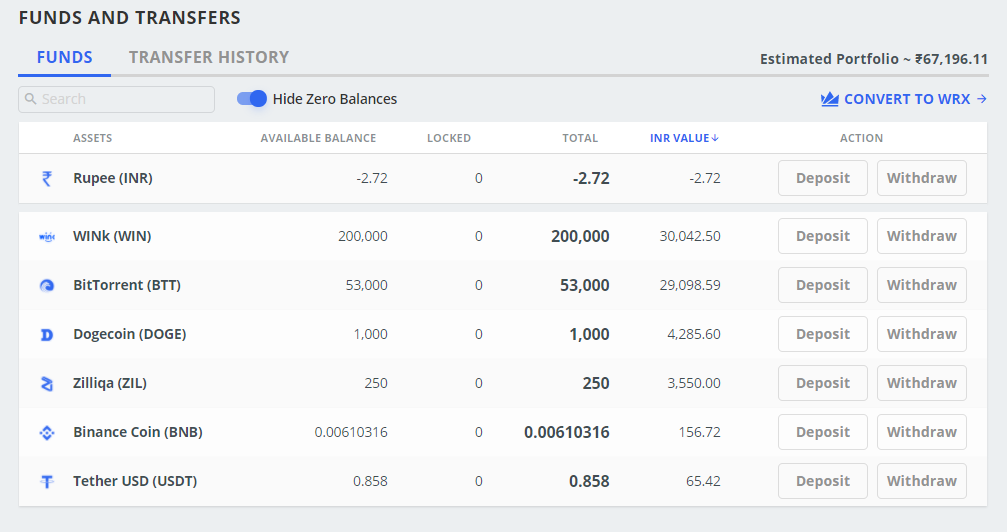 My Portfolio In WazirX
I see that the BTT and WINk are continued on their bull run due to which my portfolio spike, my entry time was perfect, in BTT I entered 2 months ago and in Wink Intered a week ago.
I also checked the status on Poloniex Exchange, and I see that the $222 investment now turns to the $560. ⤵️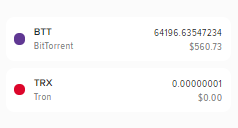 My investment in BTT on Poloniex Exchange
I was alone in a home so decided to make Chicken tandoori for dinner and give a surprise to my family when they return home, I went to the market to buy chicken and spices.

Evening Time
I was looking for an ATM in a market to withdraw money, there are 3 ATMs in the market but all are not working, I walk extra for 20 minutes then got an ATM, withdraw money and return back to the market. I brought everything that I need to cook Chicken Tandoori, return back to home.
First I made a tea and had it, then start preparing to cook Chicken tandoori.
While I was cook, I also checked the crypto market, WRX is also moved well, but not having extra funds but thinking to sell Dogecoin and buy WRX for short time. ⤵️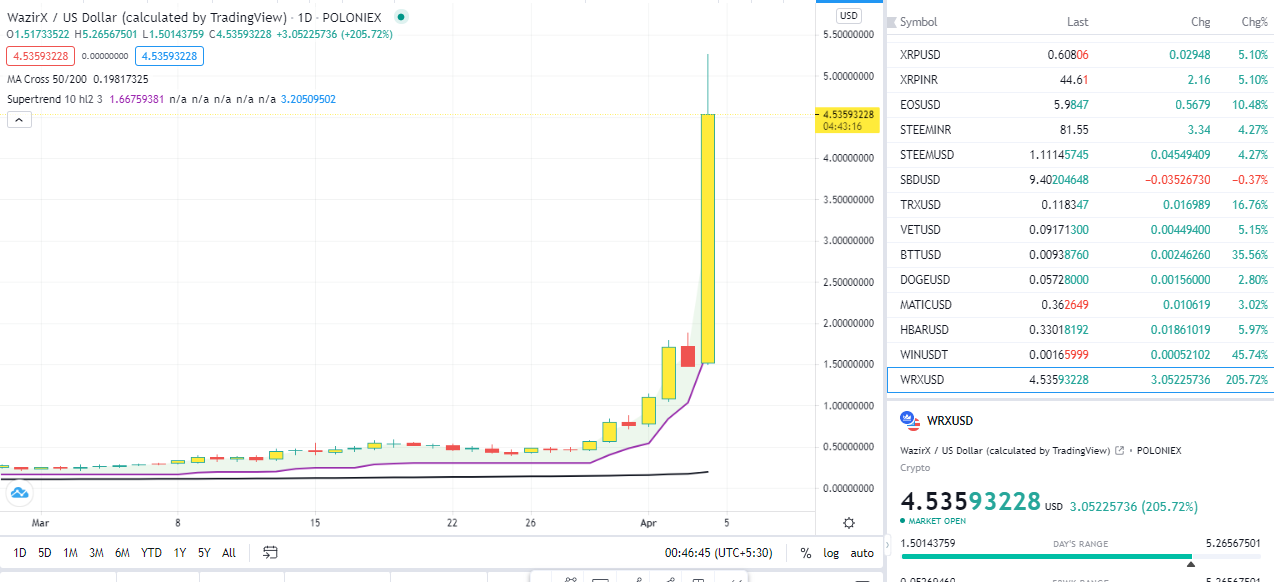 WRX Performance Chart From TradingView.
Then, finally, I entered WRX with 15 quantities and sell dogecoin for it, after I brought it, it pumped more by INR 100, within a minute profit got INR1500.
My cooking of chicken tandoori done, it was testy, we all had dinner, the family liked chicken tandoori. ⤵️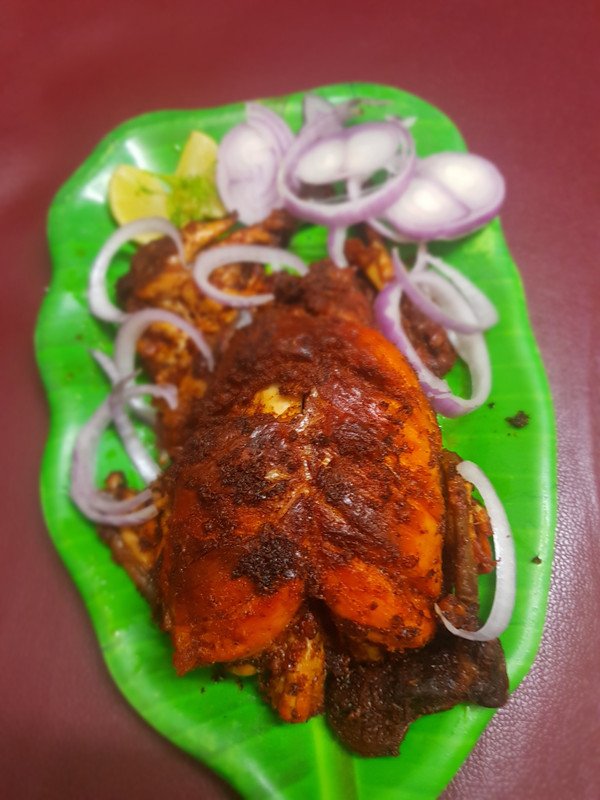 My Cook Preparation Of Chicken Tandoori.
I also made another post on my Chicken Tandoori Preparations which you can find here ❤️❤️❤️❤️❤️ SteemFoods | CHICKEN Tandoori Without OVEN ❤️❤️❤️❤️.
After having dinner, I tried to check the updated crypto status, but I see the WazirX Exchange is not loading, maybe the site went down due to heavy buying in WRX coin. ⤵️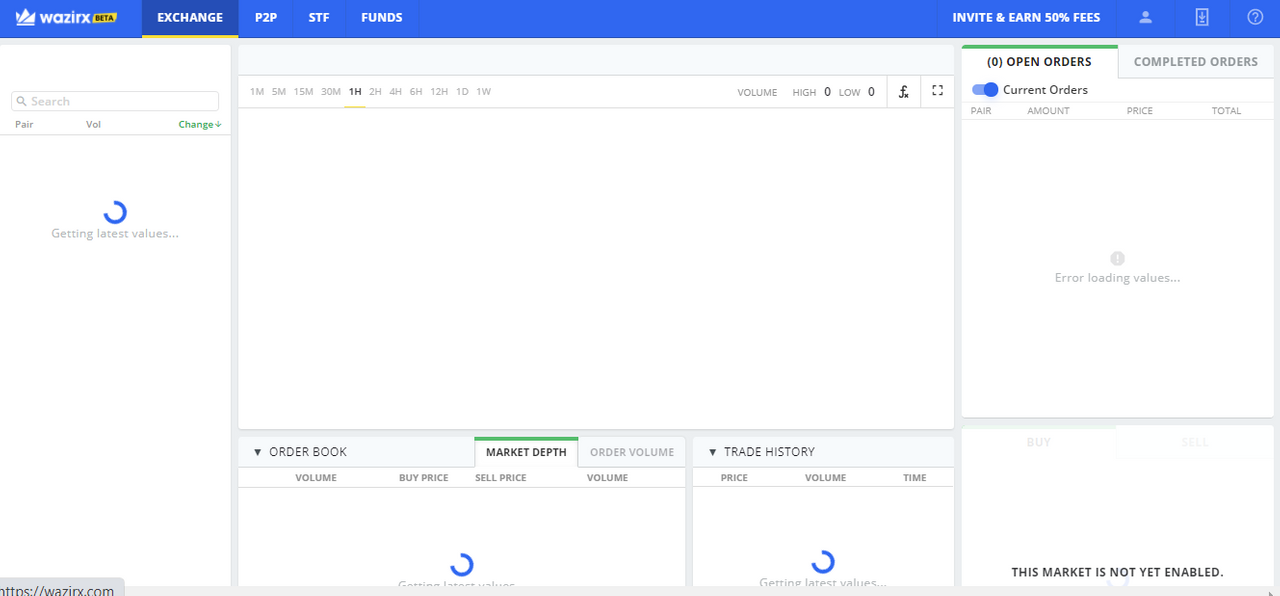 WazirX Exchange Down.
Now I will monitor the crypto market some more time on TradingView then I will sleep, the day ended here.
Thank You.
@stream4u

#betterlife
#thediarygame
#india
@steemcurator01
@steemcurator02

---
---