---
---
This Thumbnail Created From snappa.com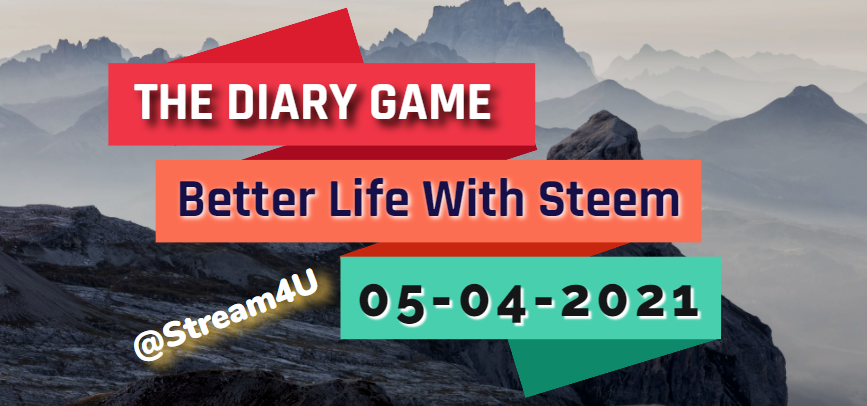 Morning Time
I woke up at 8 AM, today is Monday morning and a new week started, got fresh up then went out for a walk, I return back in an hour, then take a rest for 15 minute, legs are paining due to cramp. Then I had a morning tea with breakfast, in breakfast we have a hot chapati (Indian Roti).
Then I started the computer and accessed Steemit, Indian Crypto exchanges WazirX, BuyUcoin, and TradingView.
First I was active on a steemit and checking notifications, then checked other's diary game posts. Then I was monitoring the Indian Stock Market and the Crypto Market.

Afternoon Time
While I was monitoring both markets the Indian Stock Market and the Crypto Market, I see that the Indian market is trying to gain more points which were bearish in the last few weeks, then I see the crypto market and find Wazir coin WRX is also going good.
I see that the Crypto market is now looking good for penny cryptos as the majority of coins are pumping daily. After watching both markets I go for lunch and having it with watching daily shows on Television.
I have a visit to ORTHOPAEDIC Doctor in the evening and also have an office so I go to sleep.

Evening Time
I woke up at 6 PM, quickly got ready to go, then I took an auto-rickshaw and reached to the ORTHOPAEDIC Center, the location is new for me so I was taking the help of Google Maps.
I reached the ORTHOPAEDIC center in 20 minutes, my appointment was already registered. The doctor is not yet coming, so waiting for him, I called my office and informed him that I will be late for a login today.
The doctor came in 30 minutes, my number was second. Then the doctor checked me, I explained to him that my legs are painting and I did not fall anywhere, but it has been 3 weeks now, can't sleep, walk, seat properly. My file got ready.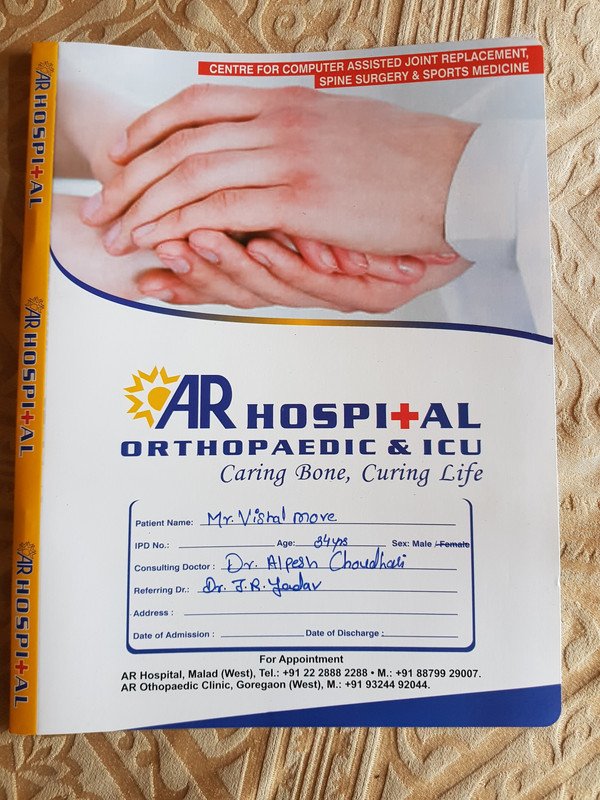 My Treatment File
Then the doctor tried to move my legs in different positions to see how and where is paining, but it is not paining me in that way, then he concludes that it looks like a cramp and not a major bone effect, then he gave me the medicine which I need to buy from the medical store, its a 10 days medicine course.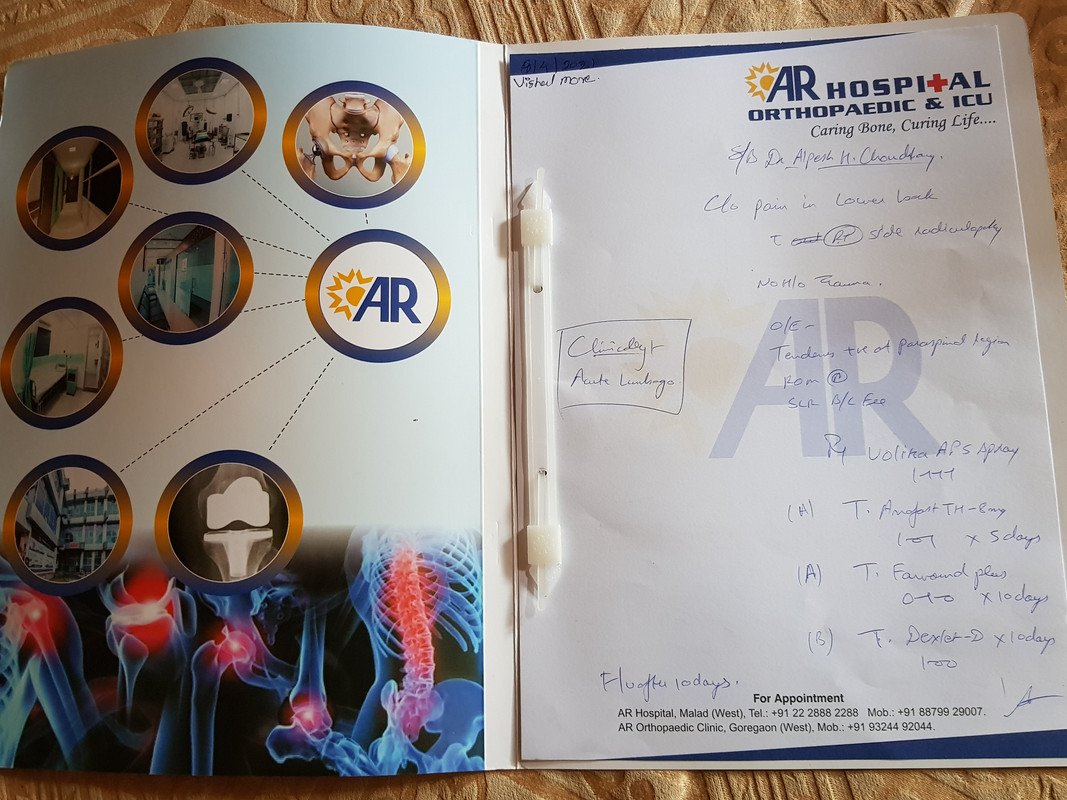 Treatment & Medicin Details.
While I return back to home I checked in our nearby medical, but those tablets are not available at that time, the medical shopkeeper said he will send medicine home in an hour.
After returning back to home and having tea, took break for around 20 minutes, then started to work on office work.
At 10.30 PM I go for dinner, and after dinner, I resumed office work. The day ended for me here, but as I am on a night shift so I will continue to do office work till the next early morning.
Thank You.
@stream4u

#betterlife
#thediarygame
#india
@steemcurator01
@steemcurator02

---
---