---
---
This Thumbnail Created From snappa.com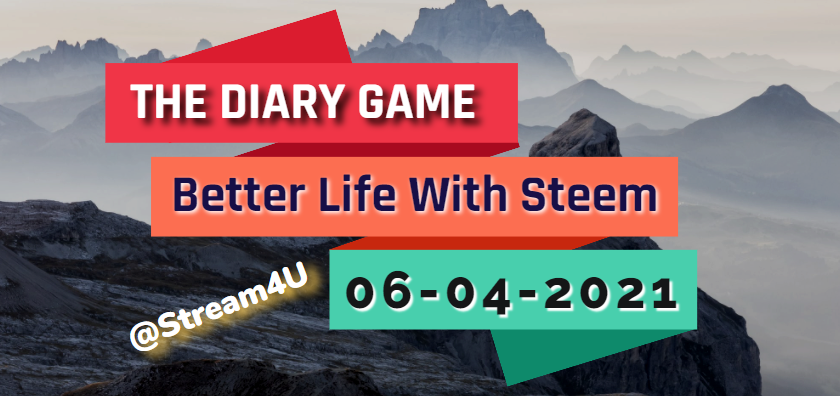 Morning Time
I was working into the night shift and my office shift timing end at 4.05 AM early morning, we all office colleagues including @ghostfacer99 are on Microsoft Teams and doing our office work while on call, this is how we do work from home during office time.
After office time ended we are still on call for 30 minutes and I was checking the crypto market, then we go to sleep.
I woke up back at 10 AM, got fresh up, and then had morning tea with breakfast, in breakfast we have a Poha today.
Then I started the computer and accessed Steemit, Indian Crypto exchanges WazirX, BuyUcoin, and TradingView.

Afternoon Time
Today Indin Market looks good but the crypto market was in bearish since morning as I have checked it in the early morning and still it is bearish. Then I checked my holding into the Indian Stock Market and they look good but no major spike in their price.
Then I go for lunch and had it with watching daily shows on television, then after lunch, I was checking the crypto market again.
While checking the crypto market I see that the VeChain (VET) looks bullish as it has given the breakout at the resistance.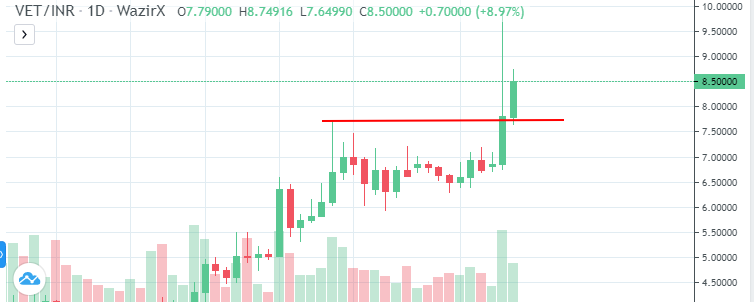 VeChain (VET) / INR Chart Performance
Then I brought VeChain (VET) at INR 7.94 with 1000 quantity.

VeChain (VET) / INR Trade
After buying VeChain (VET) then I go to sleep.

Evening Time
I woke up at 6.50 PM, then I go into the kitchen and had evening tea with snacks biscuit. I was late today again for office login, I opened the office laptop and logged into the official portal, then check outlook mail.
There were no many emails that were pending for me so just checking the new emails, then we have a scheduled meeting on Microsoft Teams, jo joined that meeting, after 30 minutes the scheduled meeting completed.
Then I was active on Steemit for some time to check the posts and notifications. Then I go for dinner at 10.30 PM, after dinner, I resumed office work.
The day ended for me here, but now I will be continued work till the next early morning as I am on the night shift.
Thank You.
@stream4u

#betterlife
#thediarygame
#india
@steemcurator01
@steemcurator02

---
---