---
---
This Thumbnail Created From snappa.com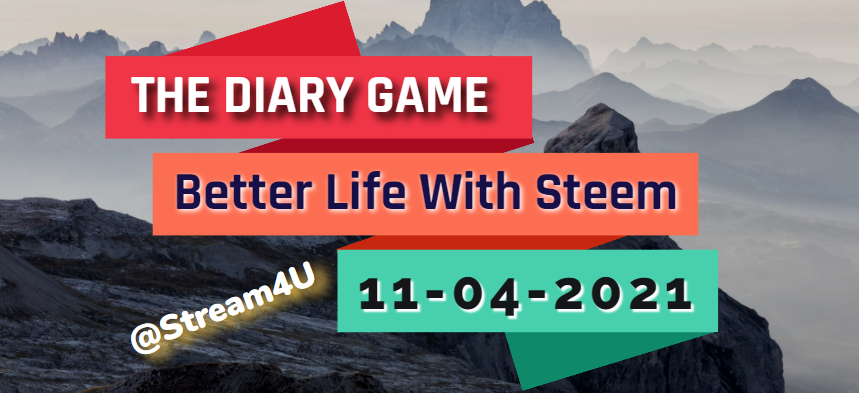 😃😃Morning Time😃😃
I woke up at 8.30 AM, due to the weekend and lockdown here I went out for a small walk before morning end. I return back in 30 minutes, it was scary so no majority of people were outside all shops are closed. After came to home I took a rest and then got fresh up.
Then I had a tea with breakfast, father brings Medu WADA from outside for breakfast, its a street food that they are served in the early morning.
After breakfast, I started the computer and accessed Steemit, Indian Crypto exchanges WazirX, BuyUcoin, LATOKEN and TradingView, then monitoring the crypto market.

😎😎Afternoon Time😎😎
I was active on Steemit and checking notifications, posts, today I thought to check about STEEM WITNESS and thought to plan to become, not sure how it is challenging, but I started to search more on it.
After reading the few below articles, not sure but I guess I got good enough information about how to start and become STEEM Witness. I have found below system requirement is needed.
4 CPU (Minimum CPU)
64 GB RAM (recommend minimum).
500 GB SSD (200GB minimum).
About Operating system then ubuntu 16.04 LTS, then a lot of command coding is needed to perform. From below some URL, I got all those codings. I am a System Administrator and having only a little code knowledge on Windows base, Powershell, but not much familiar with such coding that I found in the below links.
HOW TO Setup a Steem Witness Node

🤩🤩Evening Time🤩🤩
I was still checking more about Steem Witness requirements, but then I went into the kitchen and made tea for the evening, and then we had it with some snacks.
After tea time, I continued on checking about Steemit Witness, but in the end, what I conclude that may be with the help of such articles and coding I will able to build a server for STEEM Witness, but it will be difficult for me if there is an error occurred due to less knowledge in coding.
Then I was spending time on www.coingecko.com and checking Cryptos coins and their statuses, then I create my new account on FTX's exchange and added 15 USDT.
At 10.30 PM I go for dinner and now I will sleep in sometimes after watching the crypto market for some more time.
Thank You.
@stream4u

#betterlife
#thediarygame
#india
@steemcurator01
@steemcurator02

---
---