---
---
This Thumbnail Created From snappa.com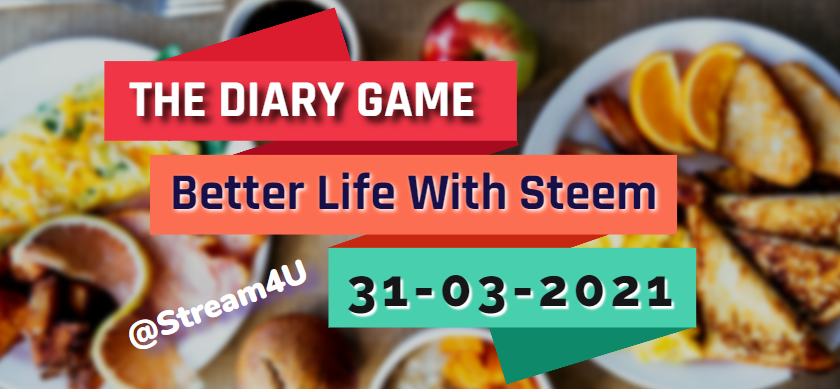 Morning Time
Due to the night shift, I was working on a night shift and my office time ends in the early morning at 4 AM then after some time I went out for a walk, walking in the very early morning.
As I mentioned due to cramps I am not able to walk well but somehow manage and walking. I return back in an hour and then go to sleep. Then I woke up back at 10 AM, after fresh up I had a tea with breakfast, hot chpati(indian roti) in breakfast.
Then I started the computer and accessed sites Steemit, Indian Crypto exchanges WazirX, BuyUcoin, and TradingView.

Afternoon Time
I was monitoring the Indian Stock Market and the Crypto market, then I see the Indian Stock market which was in bearish trend, now trying to gain some point and coming up, wherein my holding stocks which was down last week, they almost covered good in one week, good that I strong hold them.
Then I go for a lunch, return back and check the crypto market, the BTT and Wink is good bullish trend, also TRX, STEEM and SBD are almost ready to shoot more upside. I have checked the crypto portfolio on WazirX and found BTT gain good profit and low investment

Investment In BTT

Total Portfolio Of BTT Till Now.
After checking portfolio, I go to sleep.

Evening Time
I woke up at 6.45 PM, my office time started so I opened the office laptop and logged into the official portal. Then I go to the kitchen and made a tea and had it.
I checked official emails in outlook, only couple of emails are pending, so checking those emails and replying to the partners.
Then I go to the kitchen again and heat tea and had it again, then I was keep monitoring the crpto market on Tradingview and on WazirX. The crypto bullish trend look any coin and pump at any time.
At 10.30 PM I go for a dinner, then after that I resumed my office work. Now I will work til next early morning, the day ends for me here.
Thank You.
@stream4u

#betterlife
#thediarygame
#india
@steemcurator01

---
---