Many out there are wondering if that was it for the price of STEEM or if it has more to run...
STEEM ran up to $1.31 several days back and has fallen significantly since that time.
As I type, it sits here around $.88.
That's a drop of roughly 33% from the highs.
Does this mean the run is over or is it simply a hiccup along the way to higher prices?
I can't say for sure which one it is, but we did see something similar back in 2017 around this same time when STEEM started to run.
Check it out: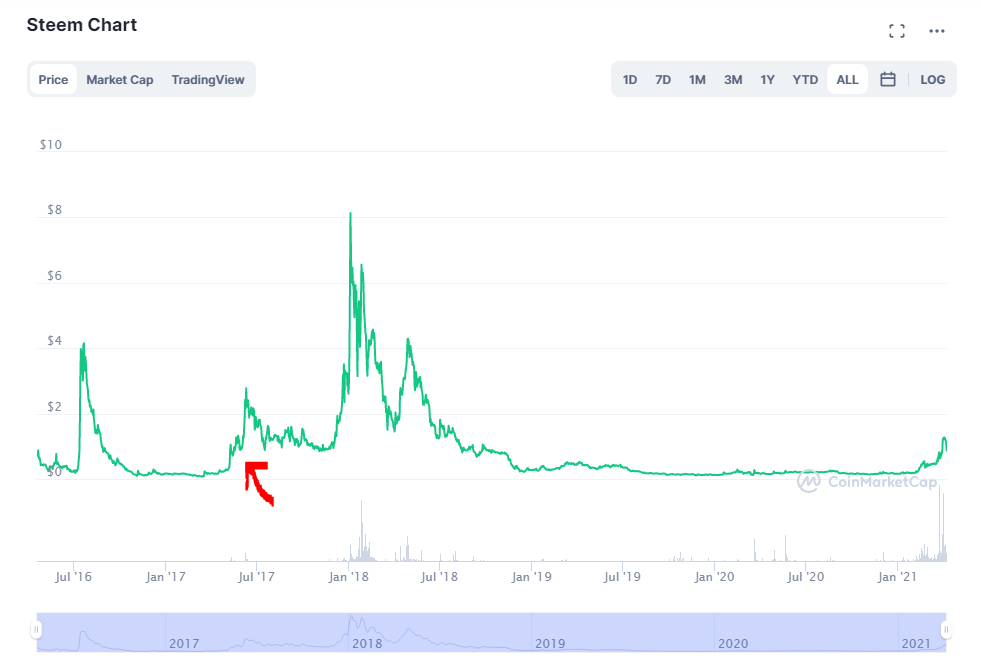 (Source: https://coinmarketcap.com/currencies/steem/)
On May 24th, 2017 STEEM hit a high of $1.32 and then less than a week later on May 28th, 2017 STEEM hit a low of $.88.
Sound familiar?
It should, that price action is almost the exact same thing we are seeing right now, at a similar time of year as well.
If history were to repeat in any way shape or form, we would expect to see STEEM surge again in the coming weeks.
Looking back at history, by June 9th 2017 STEEM had run all the way up to $2.77.
If today is the low, that would mean we would expect to see STEEM significantly higher within the next 2-3 weeks.
We are about to find out exactly how similar this current environment is to back in 2017...