Grayscale, the world's largest digital asset management company, made clear its intentions regarding Bitcoin ETFs in its official announcement today: They will be fully committed to converting Grayscale Bitcoin Trust (GBTC) into an exchange traded fund (ETF).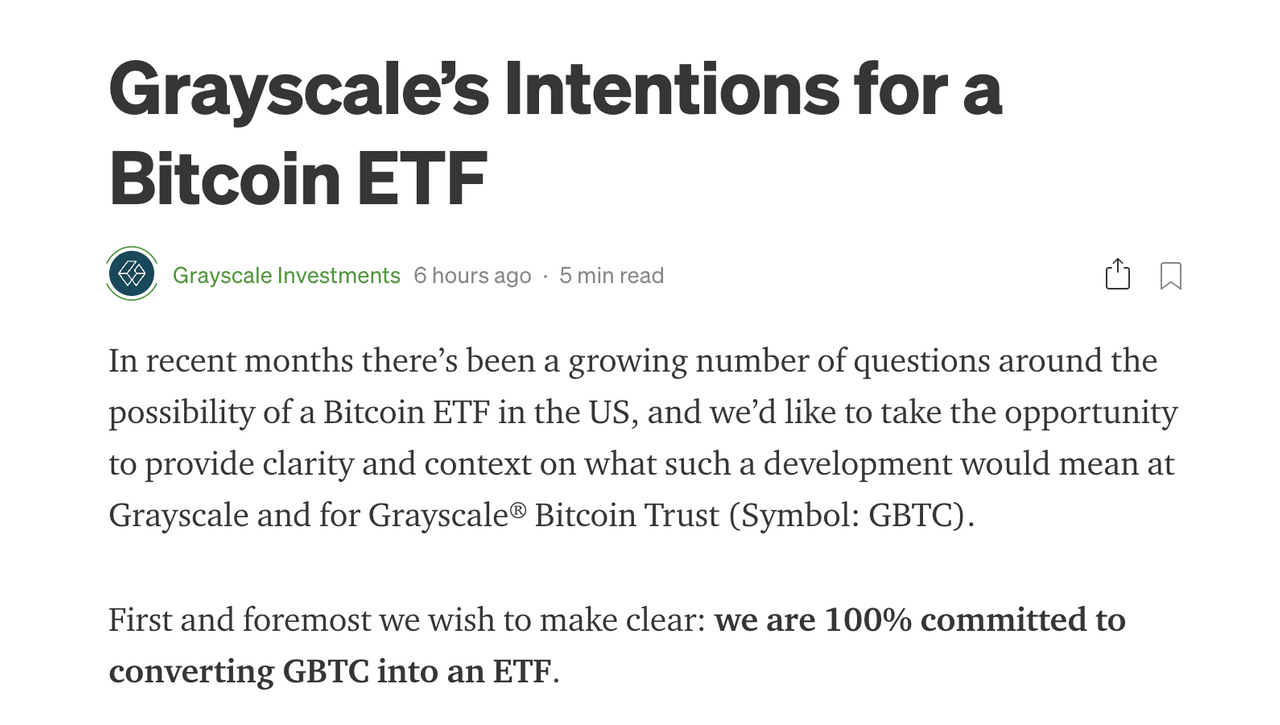 Gray said that for many years, it has carefully studied Bitcoin ETFs from a commercial and regulatory perspective.
In fact, Grayscale submitted an application for a Bitcoin ETF in 2016. Since then, it has been actively communicating with the SEC, but later withdrew the application because the regulatory environment for digital assets was not perfect at the time.
But so far, no Bitcoin ETF in the United States has been approved by the SEC.
This year, after President Biden nominated Gary Gensler as the new SEC chairman, more companies have submitted many Bitcoin ETF applications, and the market has placed high expectations on the current SEC.
Gray said: "Although several companies have submitted Bitcoin ETF applications to the SEC in the form of S-1 or 19b-4, we are confident in our positioning and participation in the SEC."

The company stated that when GBTC is converted to ETF, GBTC holders will not need to take any additional actions.
In addition, the current 2% management fee will be reduced accordingly.
GBTC was issued in 2013 and was the first publicly traded Bitcoin investment tool. Until January 2020, GBTC was successfully registered with the US SEC, and compliance has enabled it to gain a broader market.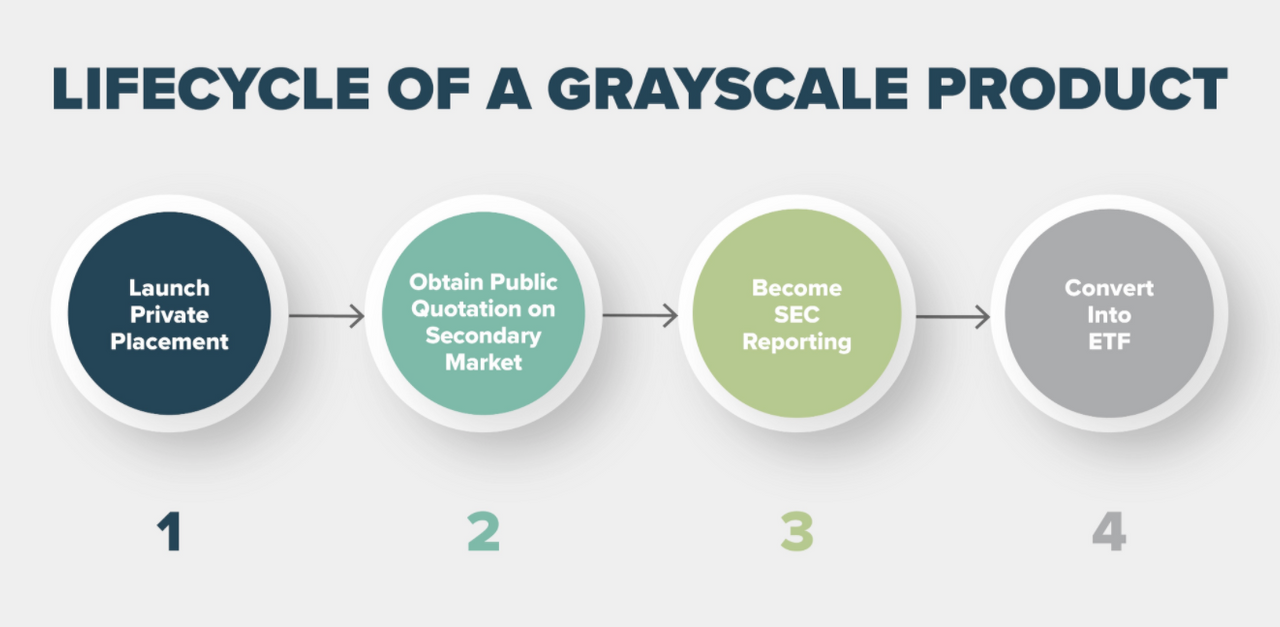 GBTC's current asset management scale is US$34 billion, which only lags behind SPDR Gold Trust (GLD) in global commodity ETP. Its weekly trading volume is 2.6 billion US dollars, second only to GLD and iShares Silver Trust, ranking third.
According to previous reports by BiTweet, the premium of GBTC has been negative since late February. This may be attributed to the rise of other benchmark products, such as several Bitcoin ETFs launched by the Canadian Exchange.
Currently, BTCC, the first bitcoin ETF launched by Purpose Investments, holds 16,462 bitcoins and its asset management scale is US$1.22 billion. Moreover, since its launch in mid-February, Purpose Bitcoin ETF (BTCC) has only observed capital inflows and has not recorded any capital outflows.