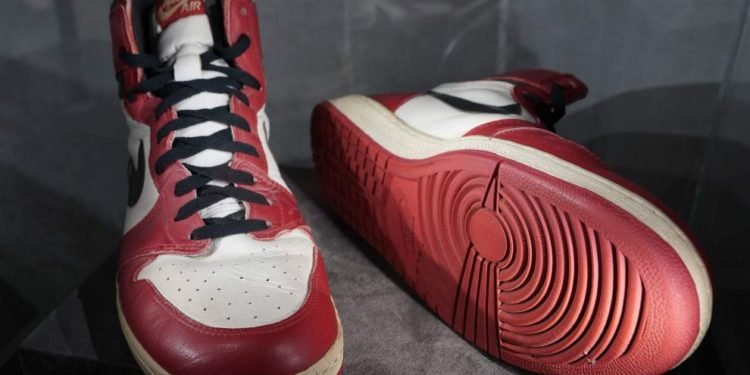 A pair of sneakers worn by basketball star Michael Jordan on August 25, 1985 at a memorable Nike exhibition game in Trieste, Italy, sold for $ 615,000, the auction house Christie's reported Thursday, August 13, 2020 in New York.
In that game Jordan spiked the ball with great force, the glass backboard broke and the left shoe has a glass splinter embedded in the sole
red.
More information in the link.
---