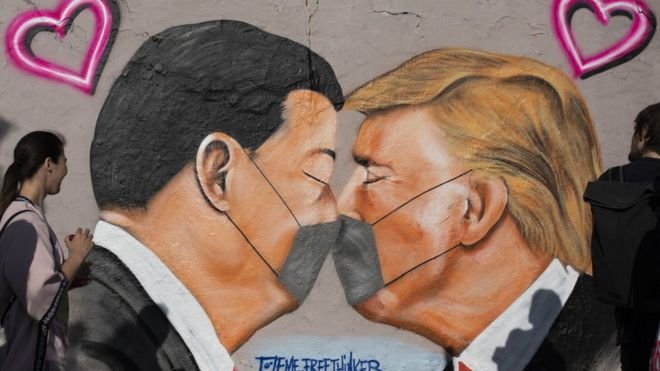 Two super powers that fight for the supremacy of the world economy which has been harmful, in recent months the tik tok issue, we chat has been threatened by the USA for the prohibition in said country for reasons of national security, in addition to the new China's national security law for Hong Kong, the communications firm Huawei and the origin of the coronavirus.
"Both sides will be doing a temperature check to see where things are from January and they actually have a lot to talk about," Nick Marro, a global trade expert at the Economist Intelligence Unit (EIU), told the BBC.
"At the very least, we expect lawmakers in Beijing now to question their commitment to a trade deal that has done little to protect Chinese companies from American pressure."
More information in the link.
---