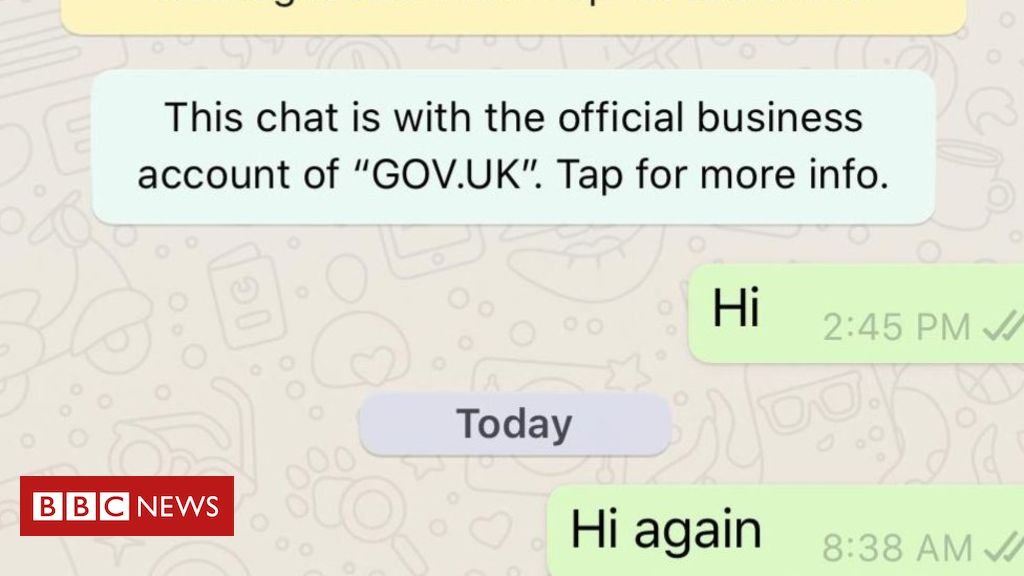 Covid-19 WhatsApp bot set up by the UK government is finally working after problems during launch on Wednesday.
Members of the public who message the bot can access pre-determined chunks of advice on symptoms or how to avoid spreading the disease, for example.
But it failed to work for some users after its launch, providing nothing more than an error message.
However, the BBC has verified that the bot, which also warns about coronavirus myths, is now working as intended.
Shared On DLIKE
---