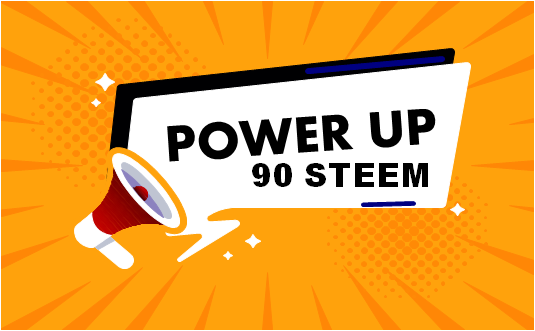 ¡Hola amig@s! Hi Friends!
Nuevamente ando por aquí para participar en el concurso de PowerUp de @davidcentenor, cada semana semana voy sumando un poco más y gracias a Dios he estado obteniendo apoyo para poder hacer que mi cuenta siga creciendo. Aún mi poder de voto es bajo, tan solo de $ 0.02 al 75% y 100% pero con constancia seguro que irá aumentado. ¡Así que a seguir!
I'm here again to participate in the PowerUp contest of @davidcentenor, every week I'm adding a little more and thank God I've been getting support to make my account keep growing. My voting power is still low, only $ 0.02 at 75% and 100% but with perseverance I'm sure it will increase, so let's keep going!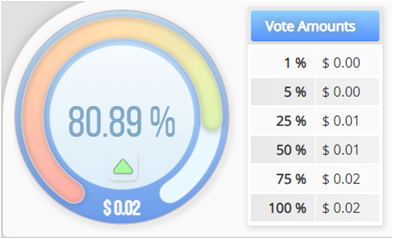 Captura de SteemWorld
Te compartiré los posts que he realizado sobre el Power Up durante el mes de Mayo y lo que va de Junio, con mi Power Up del día de hoy (10-06-21) de 90 STEEM da un total de 290 STEEM llevados a Power Up.
I will share with you the posts I have made on Power Up during the month of May and so far in June, with my Power Up today (10-06-21) of 90 STEEM gives a total of 290 STEEM taken to Power Up.
Me uno al llamado de @davidcentenor y @donatello, Power Up! - I join the call of @davidcentenor and @donatello, Power Up!
CONCURSO DE POWER UP DE STEEM! 30 Steem
CONCURSO DE POWER UP DE STEEM - 40 Steem - Semana 2
CONCURSO DE POWER UP DE STEEM "90 Steem - POWER UP DAY 1JUNE" - Semana 3
Aquí esta la imagen donde dejo constancia de mi Power UP.
Here is the image where I record my Power UP.

Ya son + 1500 HP - Already + 1500 HP

¿Quieres unirte a este concurso? Entonces visita el post oficial para que conozcas todos los detalles: ¡CONCURSO DE POWER UP DE STEEM! ¡SEMANA 4! ¡17 STEEM EN PREMIOS Y BONIFICACIONES ADICIONALES! / STEEM POWER UP CONTEST! WEEK 4! 17 STEEM IN ADDITIONAL PRIZES AND BONUSES ¡SEMANA 3! ¡AUMENTAMOS LOS PREMIOS A 17 STEEM Y BONIFICACIONES ADICIONALES!
Want to join this contest? Then visit the official post for all the details.
Y así me despido, agradeciendo tu amable atención.
And so I say goodbye, thanks you for your kind attention.
Imagen Freepik - Editada en Power Point - Traducción DeepL
¡Gracias por tu visita y tu apoyo!
Thank you for your visit and your support!