Hello friends, I hope you all are well and healthy. Stay in your home and be safe, enjoy your life.
Black Tulsi
My photography today is about the Black Tulsi. It is one of the most sacred plant that is being ritualised in Hindu religion. They are generally successful in Spring and they best thrives at that time. Many people grow tulsi at the front of their home often in special pots which is considered important in India. It is also used as a ancient ayurvedic medicine in India. It is considered to be important to cure cough and and if we chew it after meal they will help in the stomach and prevents cold. We can also sprinkle them on the food for making the food free of germs. It is also good in continuous sunlight. This plant was in the park near my house and this was very beautiful and the green colour was shining in the Sun shade. I took the opportunity and took the photos. Which i am going to share with my friends. I wish that you'll be happy after seeing this.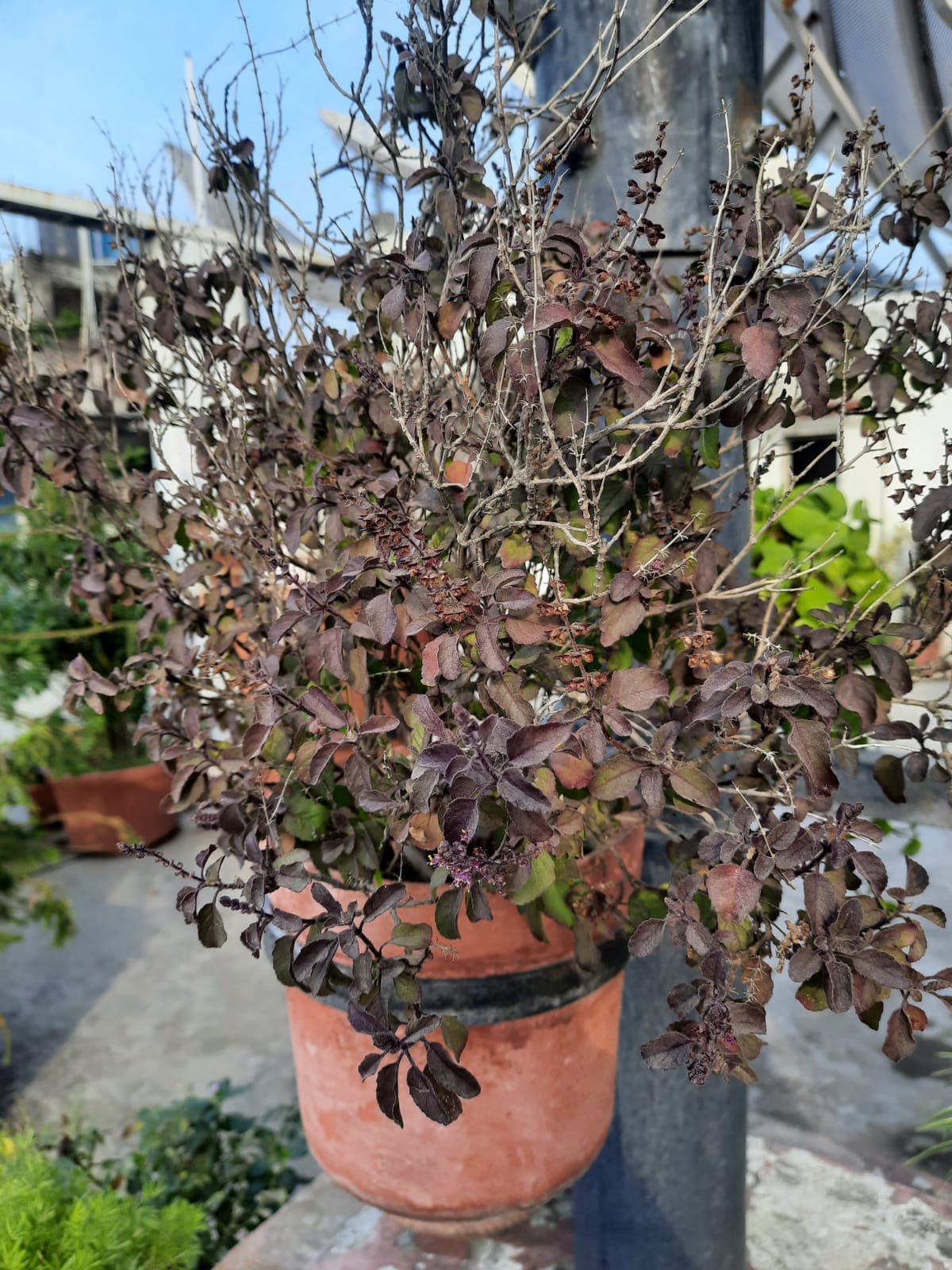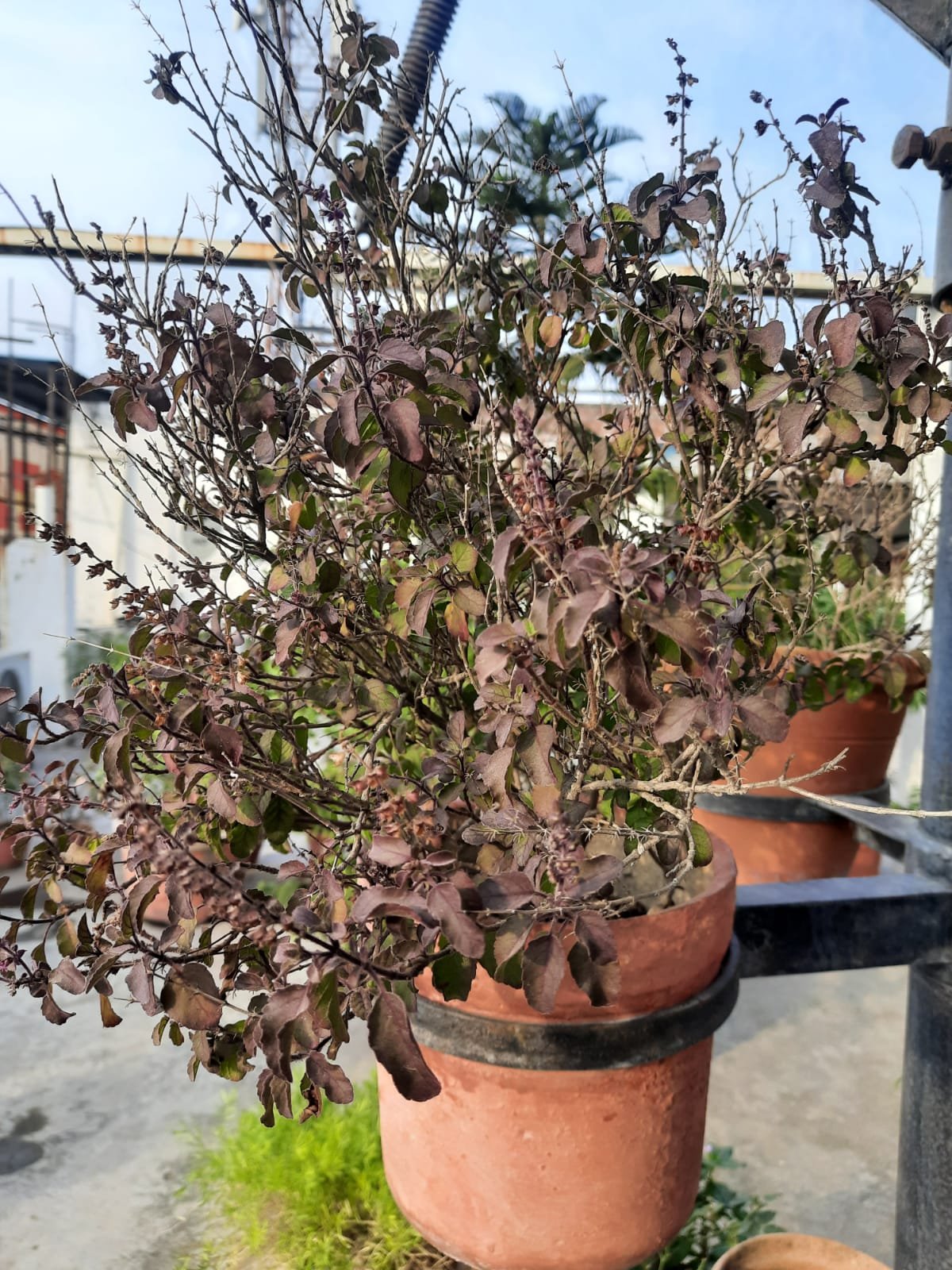 I post on Steemit every day with a different kind of photography and new idea, and here I get to learn new things every day, it's a very happy day for me every day. I thank the Steemit community for giving us this platform.
| Photos captured by | @arvindkumar |
| --- | --- |
| Camera Device | Samsung M31 Rear Camera 64MP |
| Lens | Default |
| Category | Black Tulsi photography |
| Location | India |
| Edited | Captured one |
Have a good day.
I hope you like this.
Thanks for visiting my post