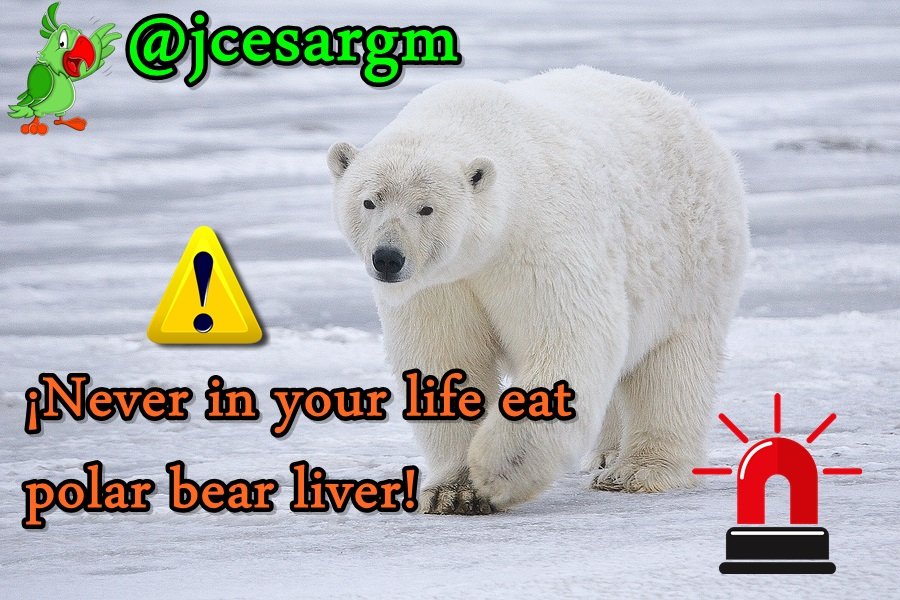 ---
Hello steemit family, today while browsing the internet I found incredible and fascinating information that I want to tell you, it is nothing more and nothing less about the polar bear.
Hola familia steemit, hoy mientras navegaba por internet encontré información increíble y fascinante que les quiero contar, es nada más y nada menos sobre el oso polar.
---
Have you ever heard of them?
¿Has escuchado alguna vez de ellos?
---
The polar bear is an animal considered one of the largest carnivores on earth after being a mammal in the bear family, it has a very beautiful fur which attracts the attention of many people and has become very famous worldwide. !
El oso polar es un animal considerado como uno de los más grandes carnívoros de la tierra tras ser un mamífero en la familia de los oso, tiene un pelaje muy hermoso la cual llama la atención de muchas personas y se vuelto muy famoso a nivel mundial!
---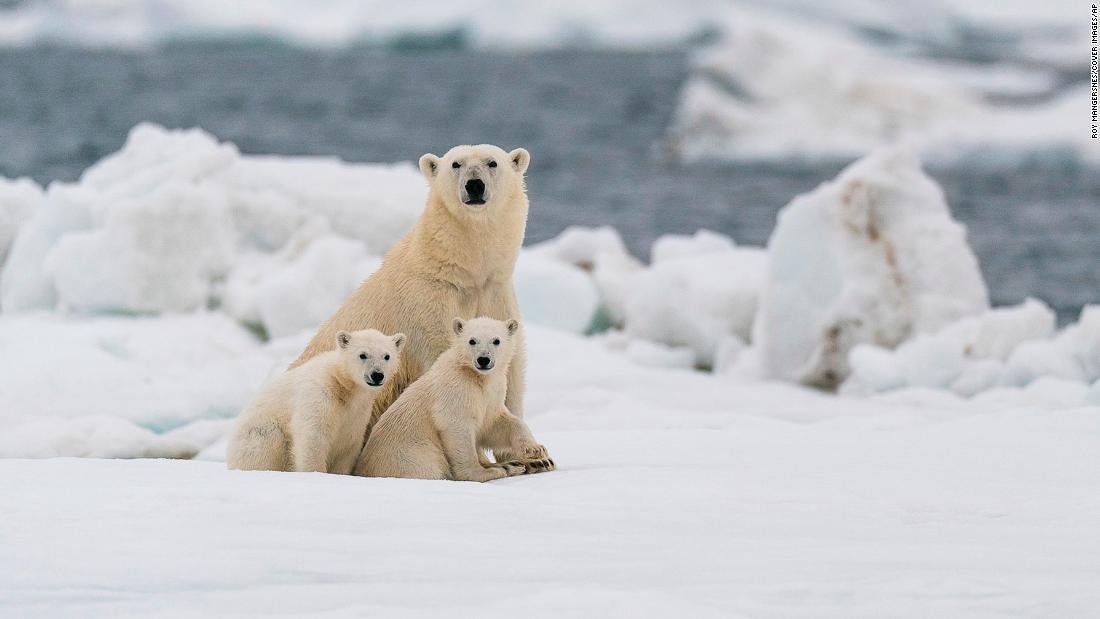 ---
There is a famous terrifying story of the polar bear which I find very curious and it is the following:
Hay una famosa historia terrorífica del oso polar la cual me parece muy curiosa y es la siguiente:
---
It is an old story which greatly scared people, especially hunters and those who bought such game, that anyone who hunted a polar bear and ate it this bear would rise from its grave and tear off its skin to shreds making them suffers a lot.
Es una vieja historia que asustó mucho a la gente, especialmente a los cazadores y a los que compraban tal caza, que cualquiera que cazara un oso polar y se lo comiera este oso se levantaría de su tumba y le arrancaría la piel en pedazos haciéndolos sufrir mucho.
---
But although this story scares us, it is totally false, since it was created by people so that they would not hunt and much less eat the polar bear, because the liver would end the life of any human because said liver contains a large amount of vitamin A.
Pero aunque esta historia nos asusta, es totalmente falsa, ya que fue creada por personas para que no cazaran y mucho menos se comieran al oso polar, porque el hígado acabaría con la vida de cualquier humano porque dicho hígado contiene una gran cantidad de vitamina A.
---
It is said that vitamins A are essential for human life but as we all know, everything in excess is bad because our body can expel some vitamins, but there are many that not it doesn't that asily. For example vitamin A because which does not dissolve in water and we could not get rid of it so easily through urine.
Se dice que las vitaminas A son esenciales para la vida humana pero como todos sabemos, todo en exceso es malo porque nuestro cuerpo puede expulsar algunas vitaminas, pero hay muchas que no lo hacen tan fácilmente. Por ejemplo la vitamina A porque no se disuelve en agua y no podemos eliminarla tan fácilmente a través de la orina.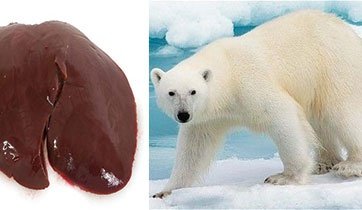 ---
Other livers that are very toxic to the human body can also be reindeer, seals, sharks, swordfish, foxes and huskies.
Otros hígados que son muy tóxicos para el cuerpo humano también pueden ser renos, focas, tiburones, pez espada, zorros y perros esquimales.
---
And you know dear friend, if you come across any of these livers, no consume them for your sake, I hope you like it and see you next time!
Y ya sabes querido amigo, si te cruzas con alguno de estos hígados, no los consumas por tu bien, ¡espero que te guste y hasta la próxima!
---
Bye🌟 🌟
---

---
Maturín. Edo Monagas / Venezuela