Hello everyone!
Today I would like to share with you one of my very old paintings.
I painted it in Spring 2010.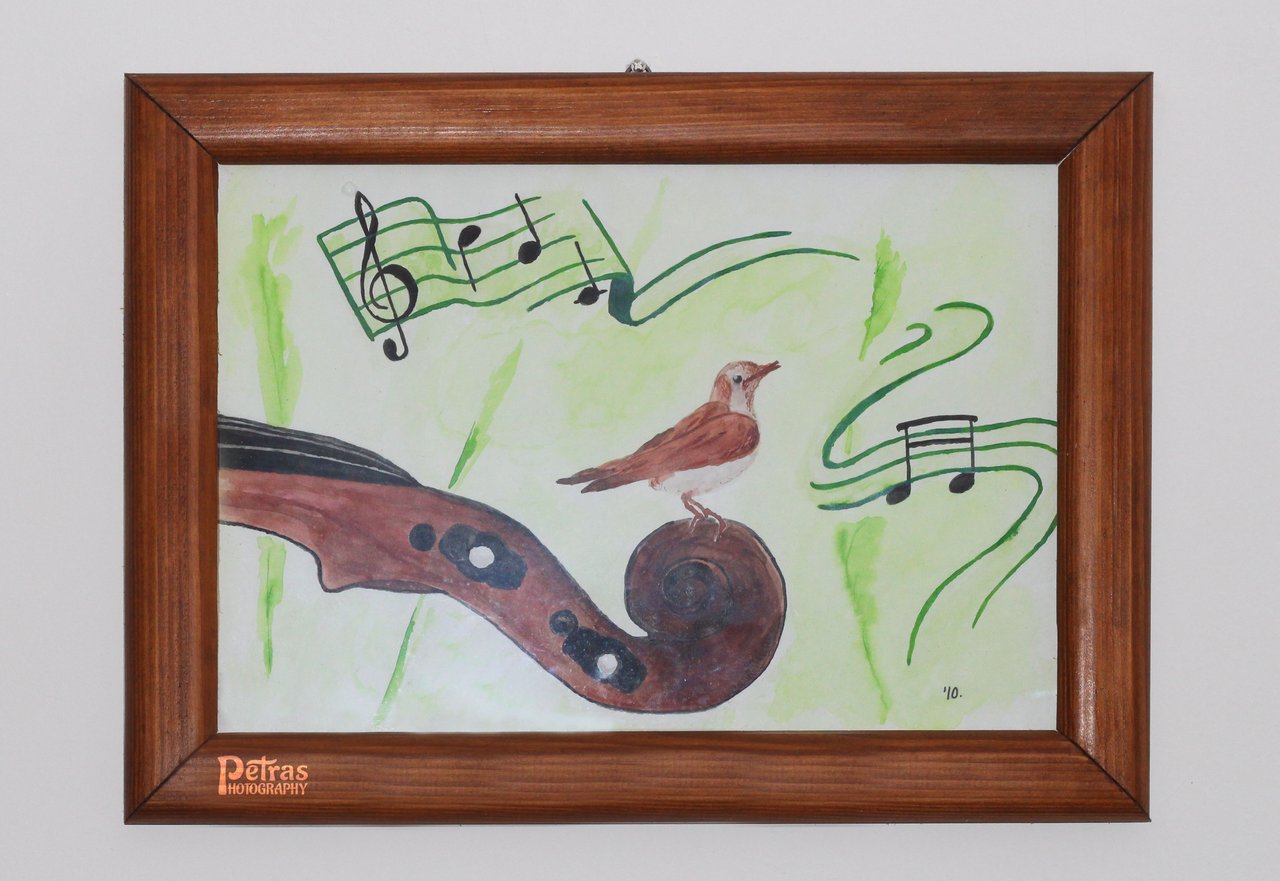 Sparrow and a Violin Song, watercolor painting
My grandfather from my father's side was a self-taught musician. He knew how to play so many instruments, but my favorite one that he played was always his violin. I still love this instrument so much.
My great-grandmother, my grandfather's mother also loved to hear him play. Any instrument, it doesn't matter, as long as he was playing she would sway or sing along or clap her hands.
I carry in me this deep connection with music that they had, with art in general as my grandfather loved to draw a lot, landscape mostly.
They both died the same year. She dies at the beginning of 2009 and he died at the end of the same year.
This is the painting I did for them. He is a violin and she is this cute little singing bird and together they are making such beautiful music.
I know they are together still, singing and playing in some other realms 💜