It is Mother's Day here in the USA, and I was gifted a beautiful hanging flower basket which is now by our back patio!
Since most of the flowers in the basket are shades of purple, this is now today's contribution to the popular #colorchallenge photo contest, originally started by @kalemandra and now thriving in many corners the Steem community. This might actually be the oldest actively running photo challenge by now!
Today's theme is "Sunday Purple;" purple is also the color corresponding to the Crown Chakra.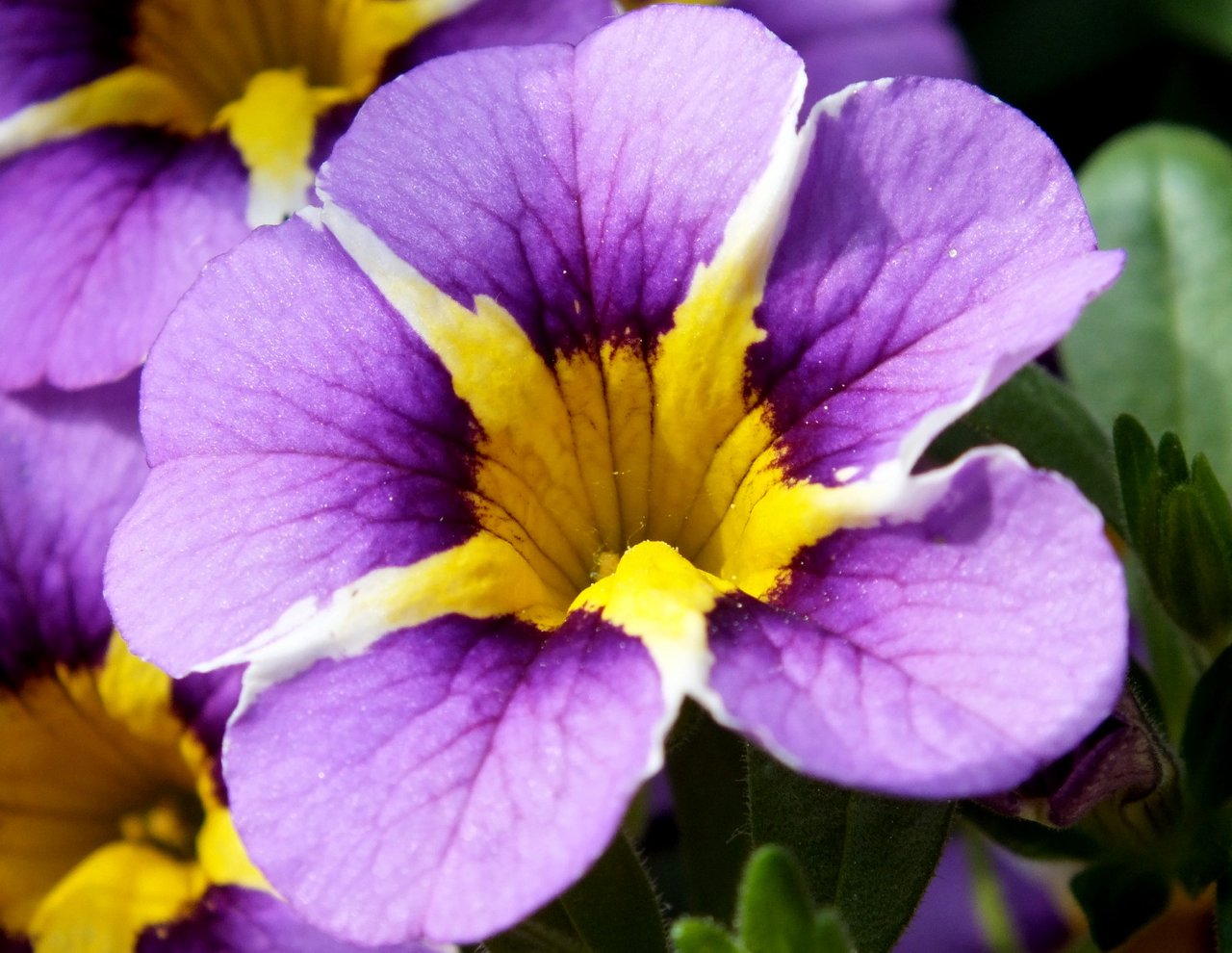 This is a variegated dwarf petunia; very striking colors and quite a bit smaller than normal petunias.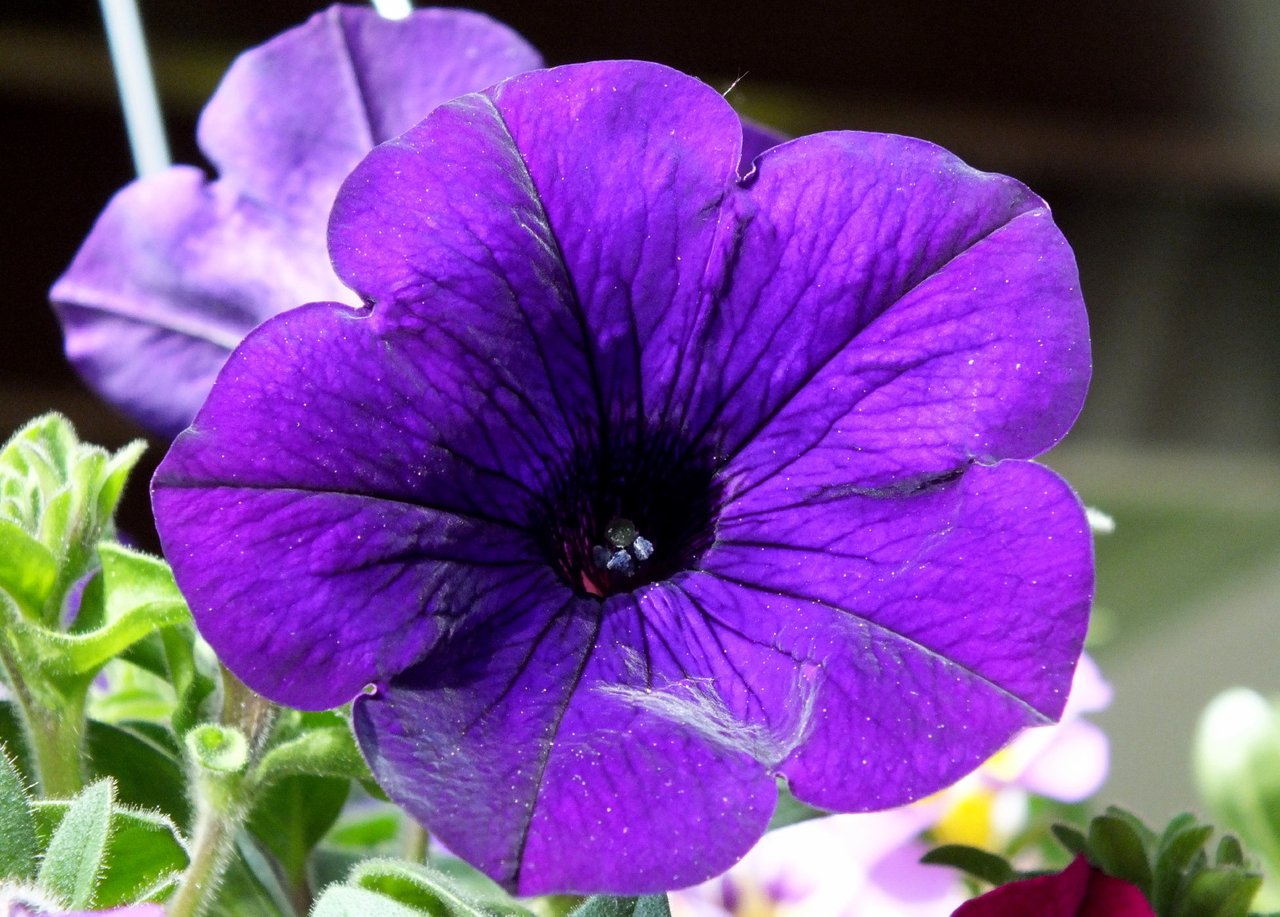 These are such a deep violet they almost look like velvet... very hard to photograph in such a way you can really appreciate the depth of the color.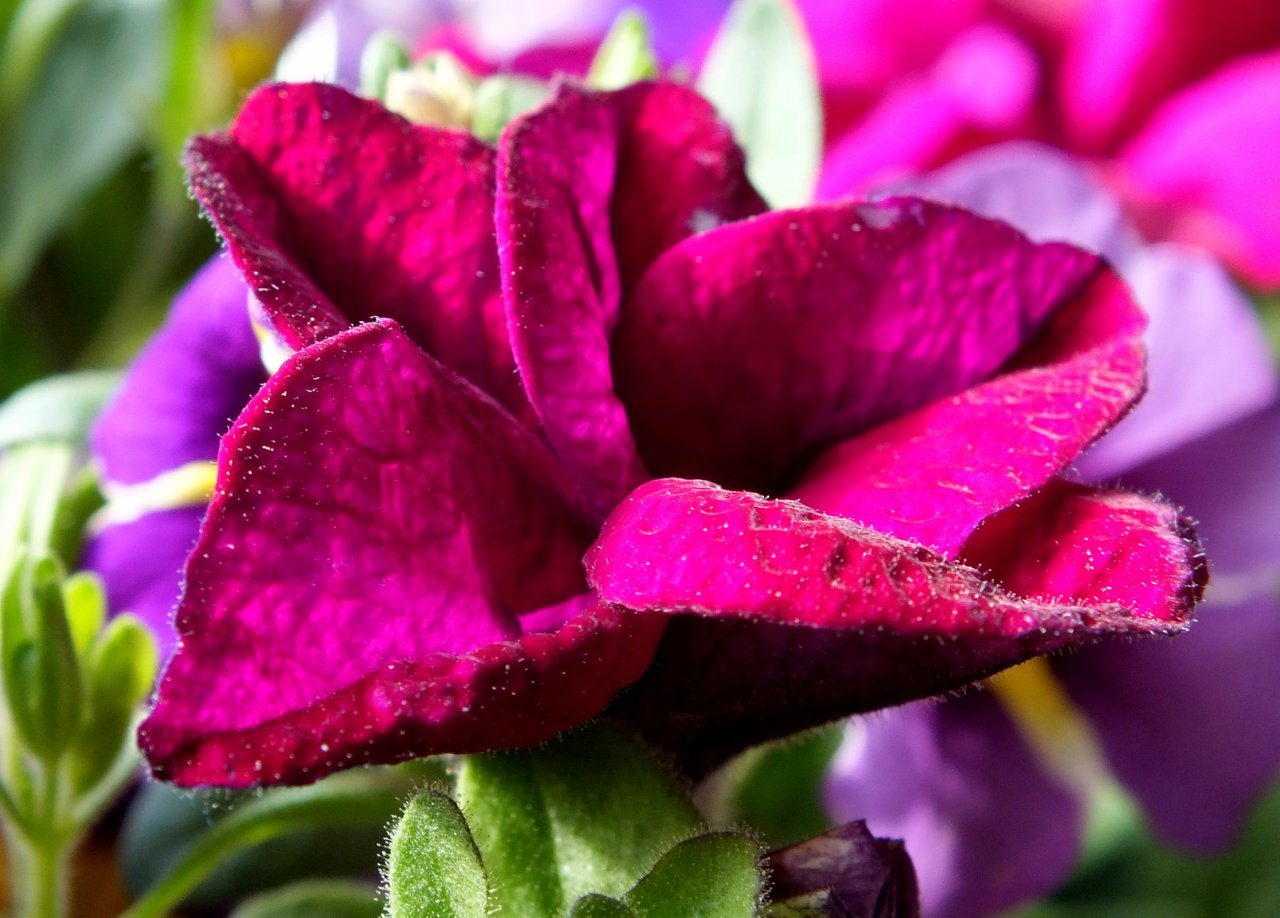 This is really more magenta than purple; you can actually see the tiny "fuzz" that addes to the richness of the color.
Have a beautiful day and Happy Mother's Day!