Good evening, friends! I'm currently pulling a late night, catching up on yesterday's UFC 245 PPV […no spoilers because I'm just getting in to the championship fights]. This was as close to a perfect day as you can get. @vermillionfox has Sundays off. We both slept in, got @guthrie ready and headed to @caffetto. A surprise run in with @nickcdavis and stomped him in several games of Commander. I think it's time for a Vial Smasher/Varos EDH Steemit post with full deck list. The rest of the night was seeing friends! @treigh-c, @iamredbar, @denno and @bryanpolitte. The whole @caffetto family.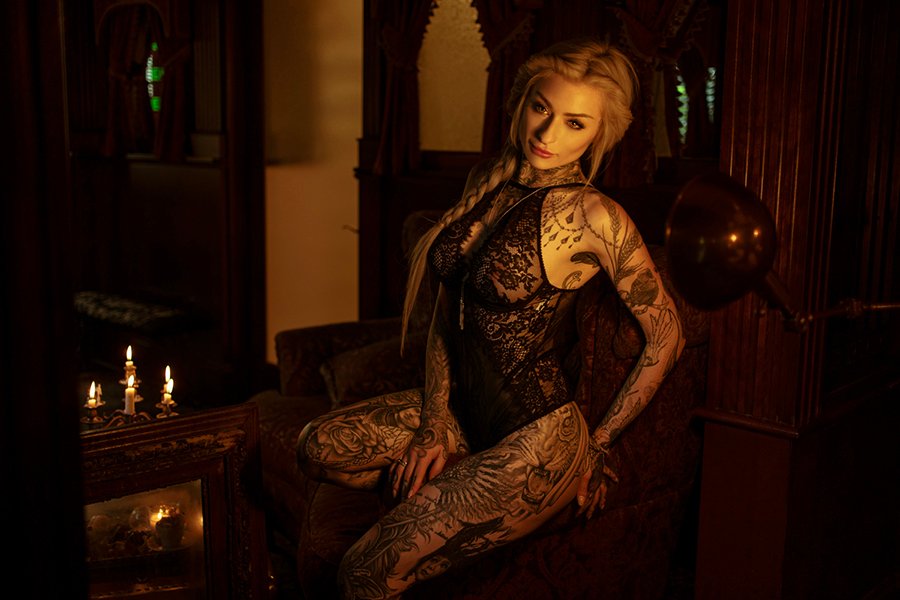 Quickly, before I share the new artwork I've been sitting in front of all night, a reminder that I started a Photography community. If you're so inclined, join and share. I think Communities beta are still open. Once I got home, got @guthrie to bed and started working, I decided to finish a set of my longtime friend and super-celebrity, @ryanashley. We shot together in Minneapolis over the summer, on a one day layover after I returned from Australia and New Zealand. She had to leave the following day, and somehow, it all aligned for this incredible collaboration to happen.
She booked an over the top carriage house hotel room for the shoot […my favorite location in 20 years of traveling and shooting, right here in Minnesota]. @vermillionfox helped with the set design and arrangement of dead flowers, frames and candelabras. This was the first time I had a chance to meet and shoot with her now husband, Arlo. I rarely say "…we killed this shoot!", because I'm self critical and always think of how we could have done better, but I do think we killed it. I love these images, and even coming back to them six months later, they're just as satisfying and beautiful to me.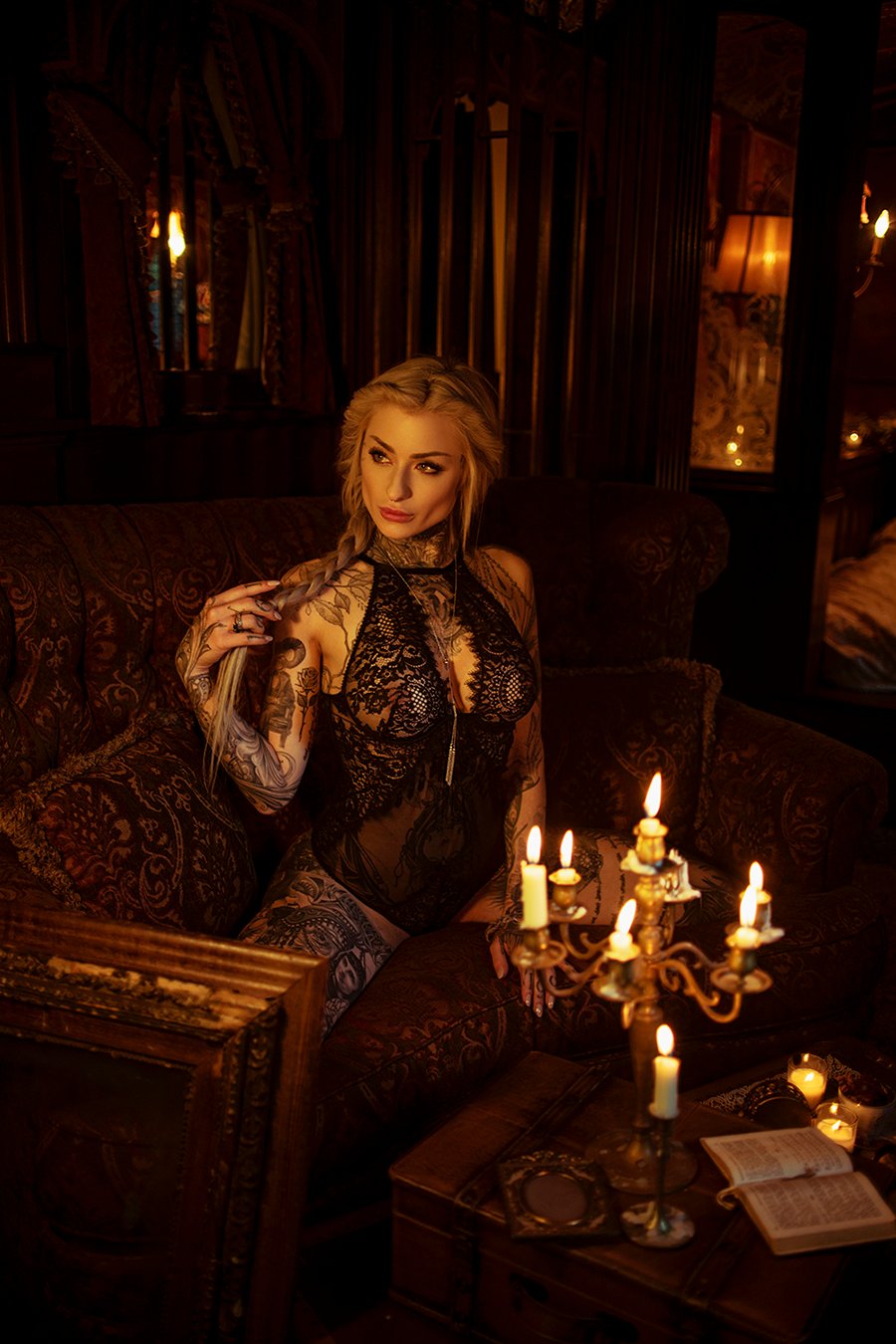 @ryanashley just ordered nine more photos from this shoot so I'll be coming back for another set or two in the coming weeks and months. It's just after 1:00a.m., so I'm going to slowly wind down. I have a big project on a short deadline for @eos.detroit that needs attention tomorrow, and of course, @coppercoins IndieGoGo ends in about 10 days. Thank you to all the Steemians that've donated and pledged support for this horror anthology project I'm doing with @ghostfish! For more photography, art, illustration and the stories behind the work, follow me here @kommienezuspadt! Have a great night!