Late night post, @steempeak! How are you all doing during this global pandemic? Fine here. I'm not getting swept up in the sensationalism, but it does look like the developments may effect my job. Every Spring, I travel for almost two weeks for a huge rockabilly event called Viva Las Vegas. The way things are shaping up, there may not be a Viva Las Vegas this year. I do have a trip coming up to Grand Junction, CO in about a week, so I'm going to focus on one thing at a time.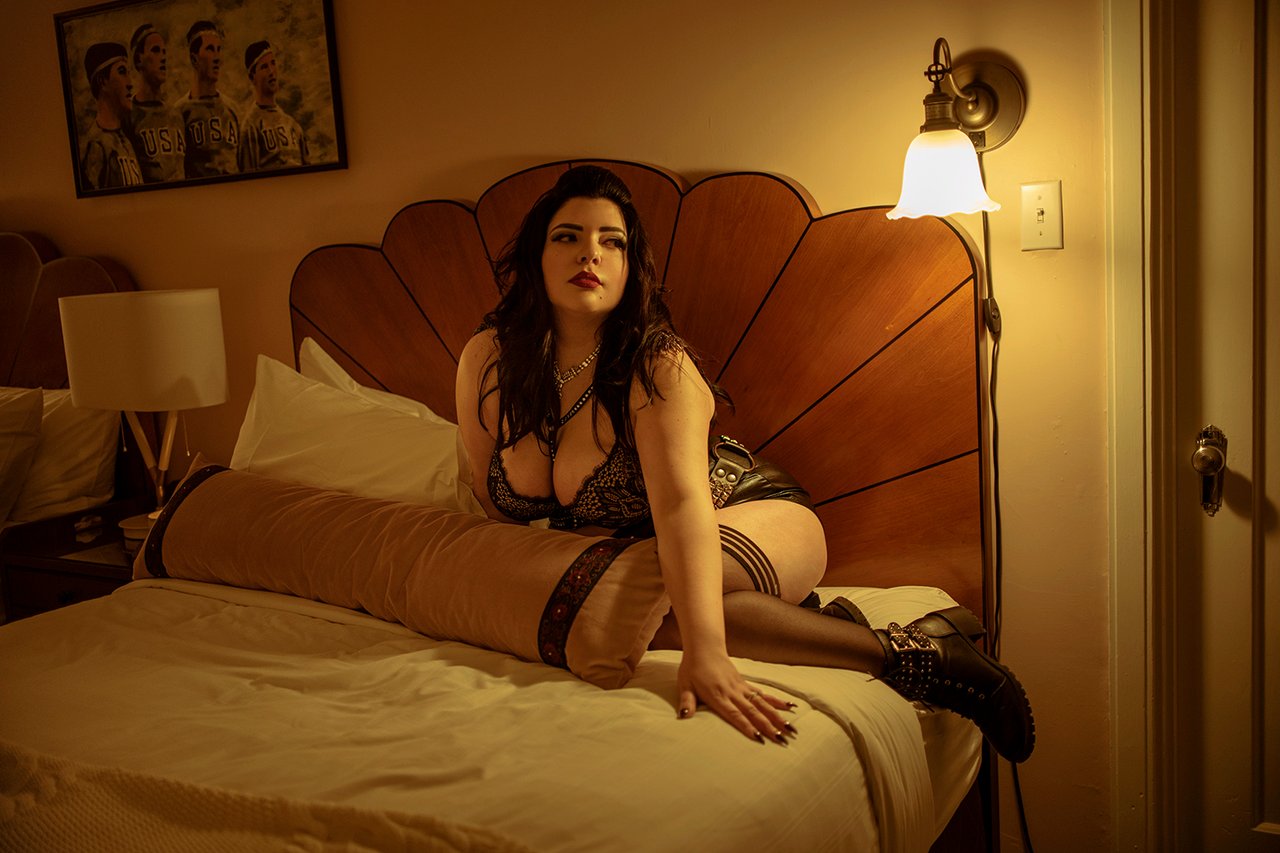 Tonight, I'm sharing new photos from a shoot almost a year ago. Ironically, this trip was also disrupted by politics. Trump had initiated the longest government shot down in history and there was no way I was going to fly while the TSA wasn't being paid. I rescheduled it for a month and a half later, but finally made it to Seattle for the first time, and that's when I met with Rebecca. She was a client of mine from a few years prior, again, during Viva Las Vegas.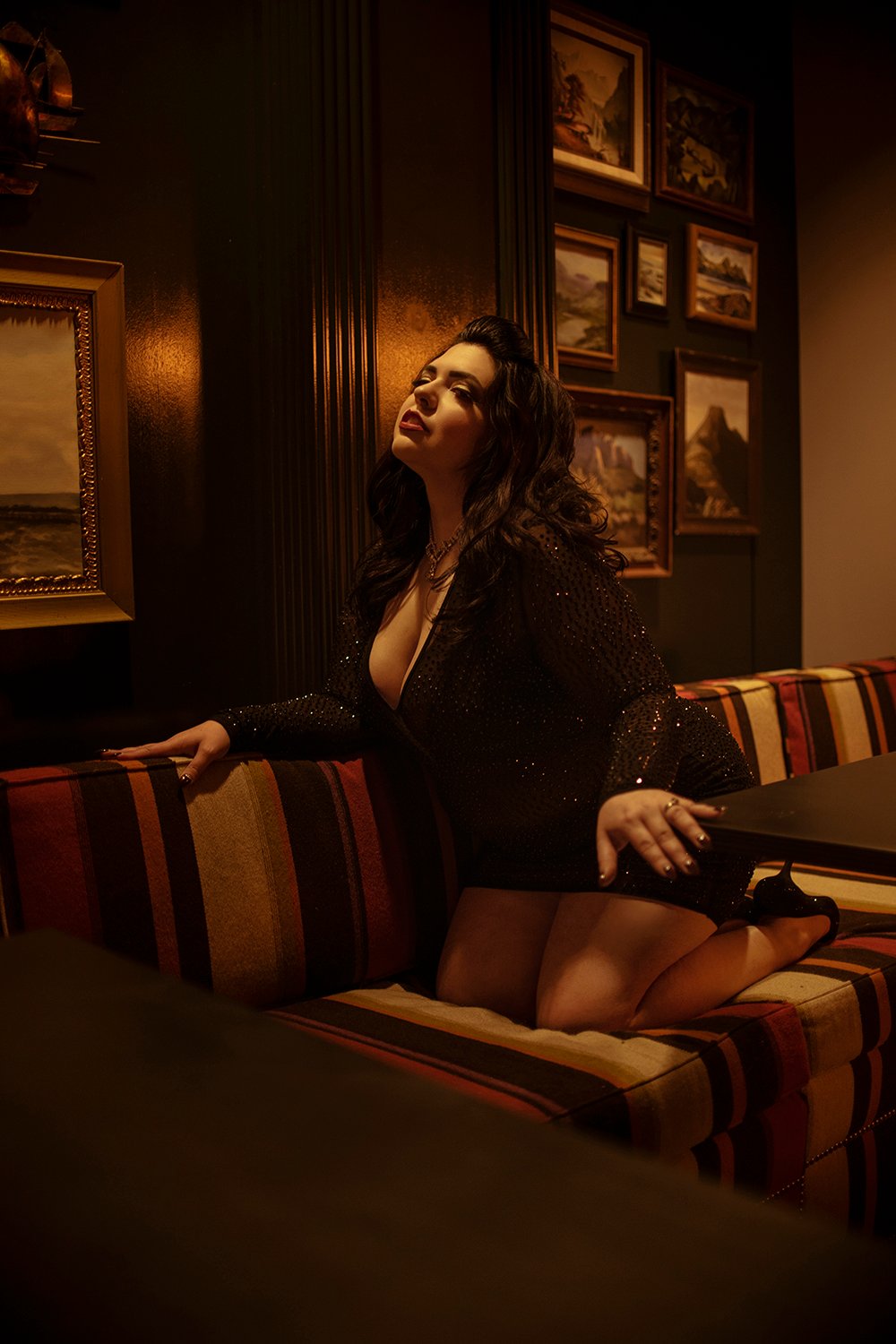 Rebecca booked a cool hotel and that would be our backdrop for the shoot. The room was small, and relatively simple, but the lobby had interesting lighting and decor. I work my best in low light, but there are occasions when it's even too dark for me, or at the very least, not that kind of lighting I prefer. Having shot with Rebecca once before, she understood my approach and after some critical thinking, I was able to come up with some shots that fit my usual standard of dark pinup imagery.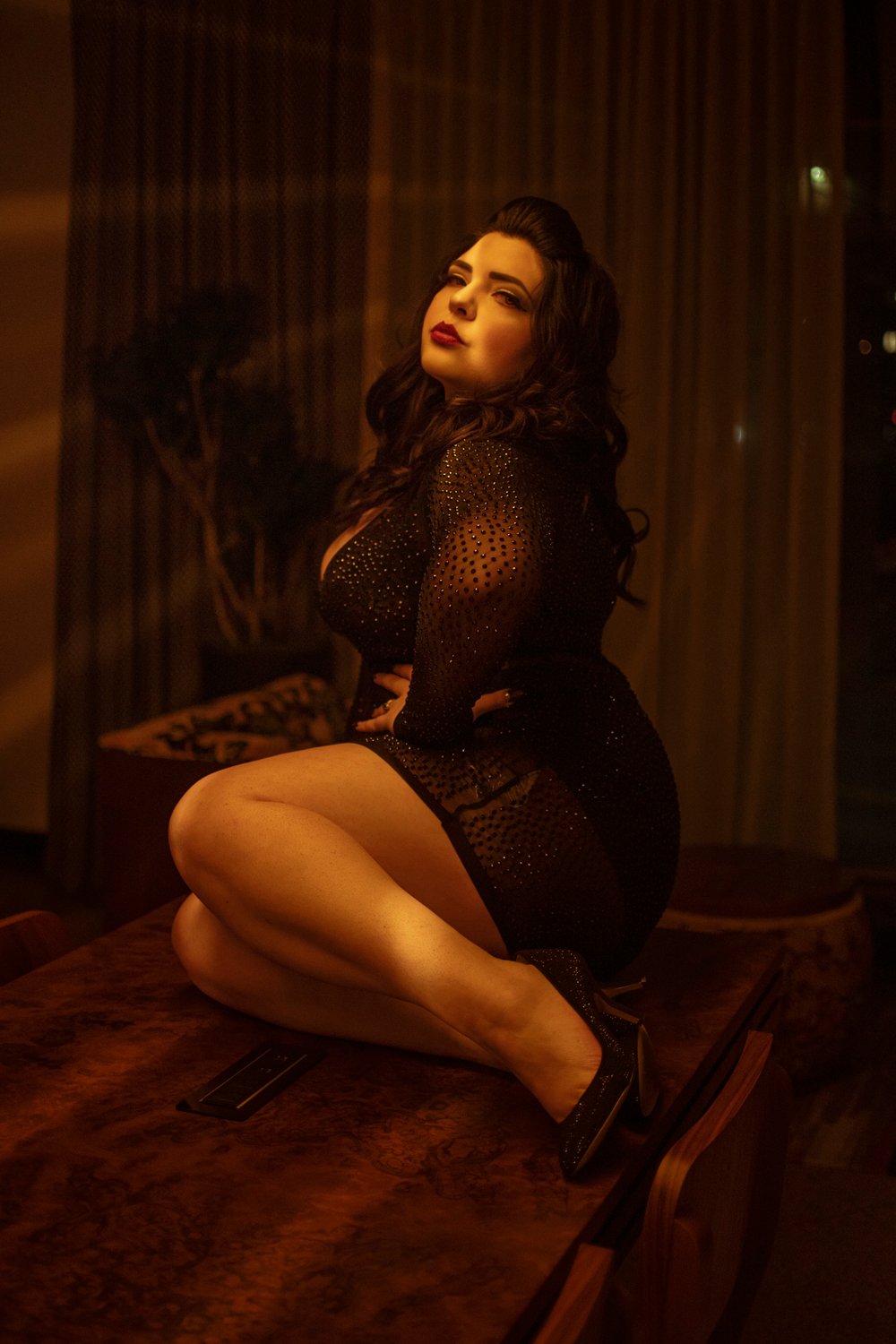 I may end up doing one more set of these photos with Rebecca. It's a long story, but due to a DropBox sync misunderstanding, she's been waiting far, far too long for these photos. Because of that, I may do a few more just to let her know how much I appreciate her patience. @ghostfish and I met tonight and we're finalizing the @coppercoins comic. They should be in the mail by Saturday, for anyone that may have supported the project on IndieGoGo. Thanks, friends! Good night!