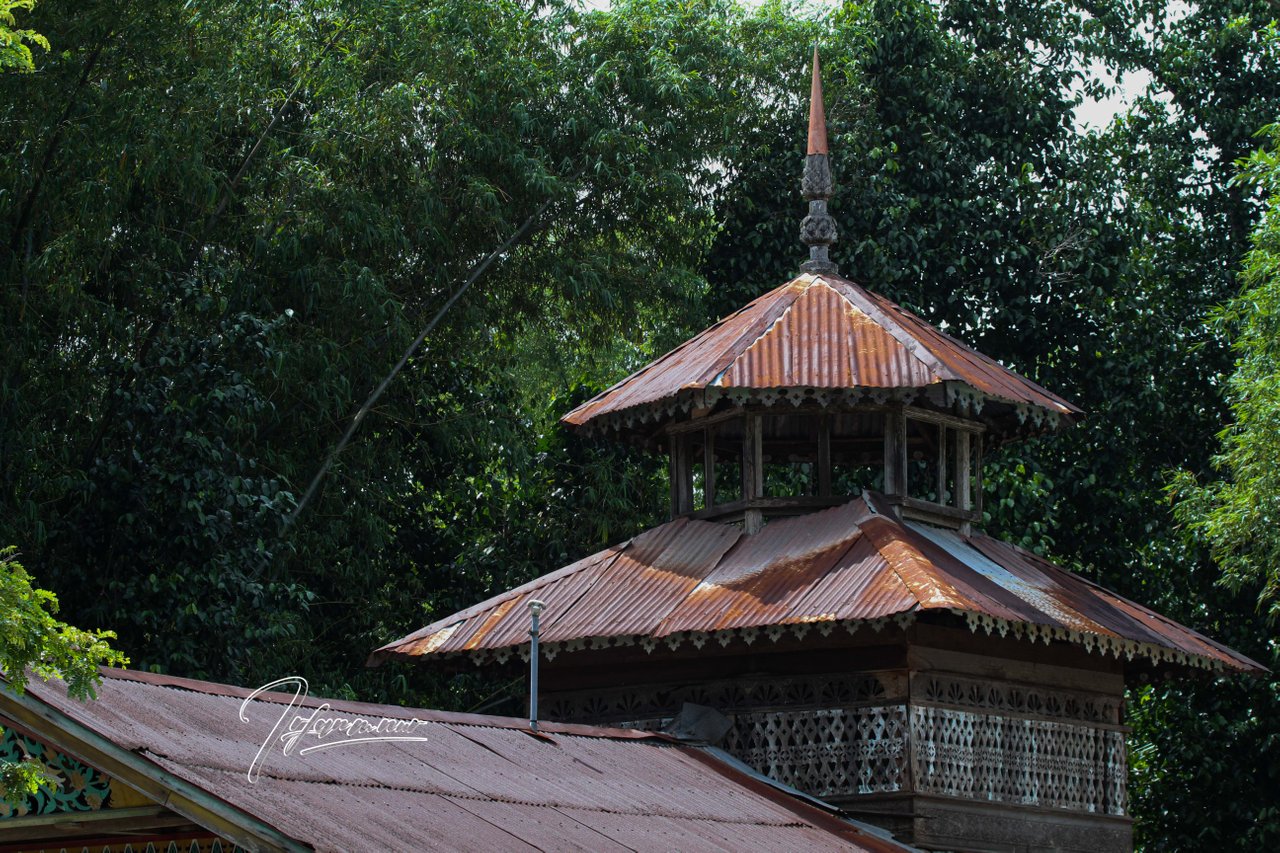 The expedition team 'Examined various traditional architectural ornamental arts in the Pidie Regency', traced the remnants of ancient Pidie architecture.Starting from the interior region and ending in the coastal region. Samples collected from the research field contain architectural models, decoration art, and calligraphy in ancient mosques, ancient surau, and tomb protective buildings.
The team took measurements of the building, mapped out the layout of the settlements, and conducted interviews with community leaders to gather as much data as possible about traditional architecture and its development.
Visiting Pidie Regency is like being treated to an open art gallery. Art is based on closeness to nature and religious values. This is evidenced by a variety of ornamental flora and calligraphy carved in traditional architecture encountered.
From what has been achieved in this research, the Pidie Regency is very rich in storing architectural treasures and wooden decorative arts in public buildings, not to mention during team trips to find many traditional houses (Rumoh Aceh) that have the same artistic and aesthetic breath.
Considering this valuable cultural and traditional heritage has begun to be abandoned, so to record and document this relic is something that must be done immediately. Apart from being a place to store cultural memories, it can also be applied back to modern buildings. That way we can rebuild relationships with our predecessors, while at the same time strengthening our identity.
Traveling from an old building to another building, enjoying various decorations, examining architectural techniques, and everything related to it, has added to the long list of responsibilities that must be assumed. Future generations have the right to gain knowledge about the expertise of their predecessors in managing blocks and pieces of wood. They deserve an idea of how flexible the hands of their predecessors play chisels to create soothing works.
The research team consists of:
Sponsors & supervisors: Sayyid Husain Bahesty (PT.GUNTOMARA RAYA)
Research Team:
Team leader: Irfan M Nur (@vannour)
Literature & description: Taqiyuddin Muhammad (@keuudeip)
Information gatherers & interviews: Masykur Syafruddin (@pedir-museum)
Observation & measurement: Rahmat Riski & Arya Purbaya
Photography & illustration: Khairul Syuhada (@k-syusteem)
Video documentation: Safar Syuhada (@safar01)& RA Karamullah (@karamullah)
I and my research team have posted a short report on research to the public, which contains more photos, can be reviewed at:
Days 1 & 2:
3rd day
4th day
Local media coverage