This week I would like to share with you a shot I took of this stunning view from Mt Zao of the Okama Crater in Japan.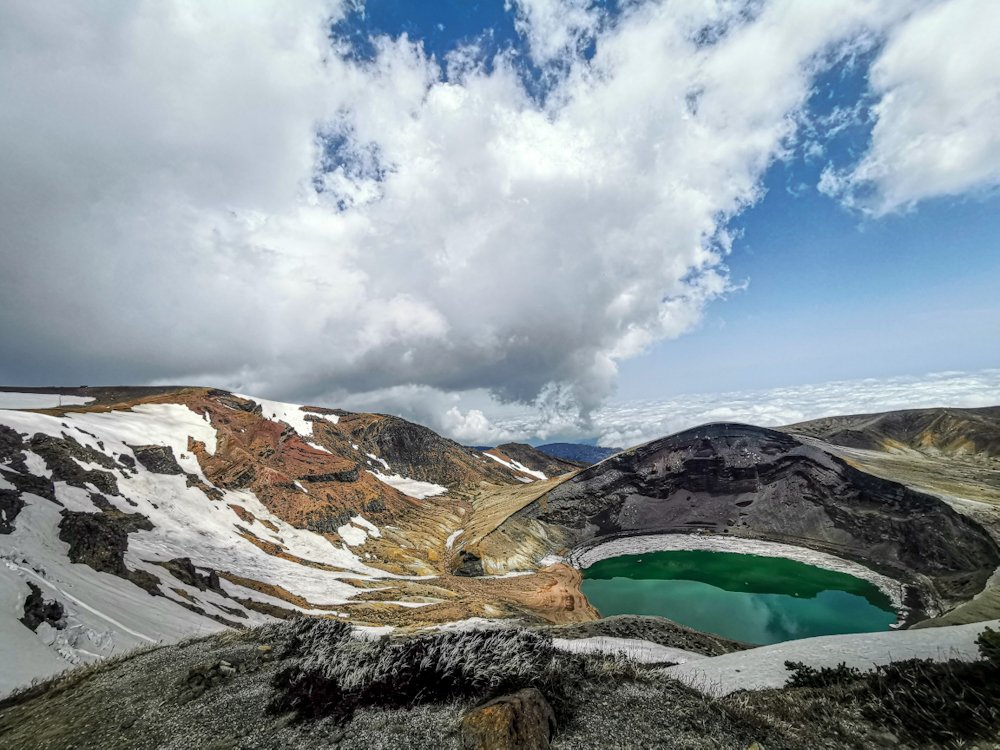 While on holiday in Tokyo Japan , I was waiting in line to get my shinkansan ticket for the speed trains and a magazine cover caught my eye. It had an image of this beautiful crater on the cover.
I instantly though to myself I have to see this with my own eyes. So after a bit of research online I made it to Mt Zao a couple of days later 😊
And WOW what a stunning view this is!
It was totally worth the 2 trains and a bus to get here!