There's one particular image at a wedding that most people don't think about until they finally view the images delivered to them by their photographer.
The close-up of the rings.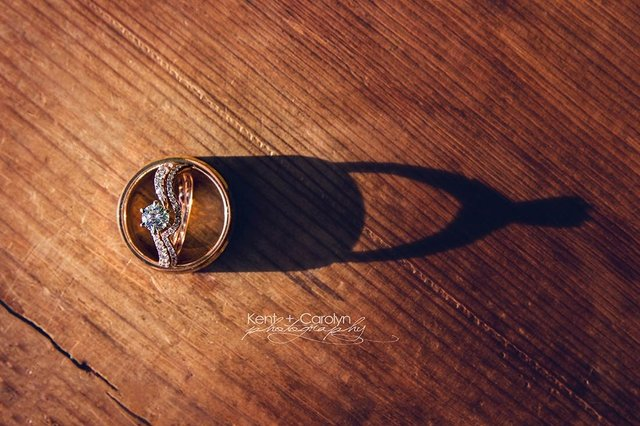 This shot is an essential for any serious wedding photographer.
And the creativity involved with getting it just right can be a challenge.
I take pride in getting the best shot for them.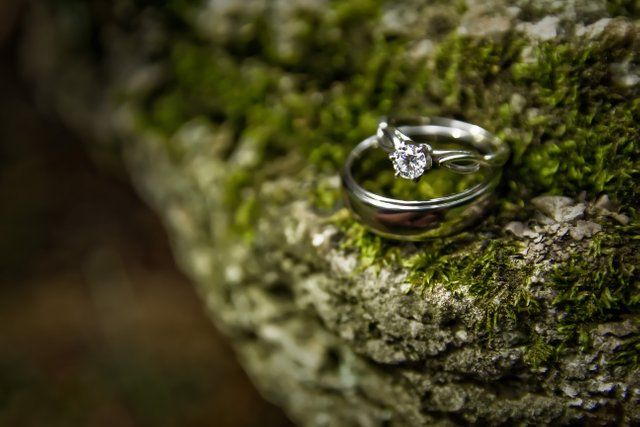 Figuring out lighting for the rings can be an interesting endeavor because you're trying to find a way to do it that really brings these beautiful objects to life.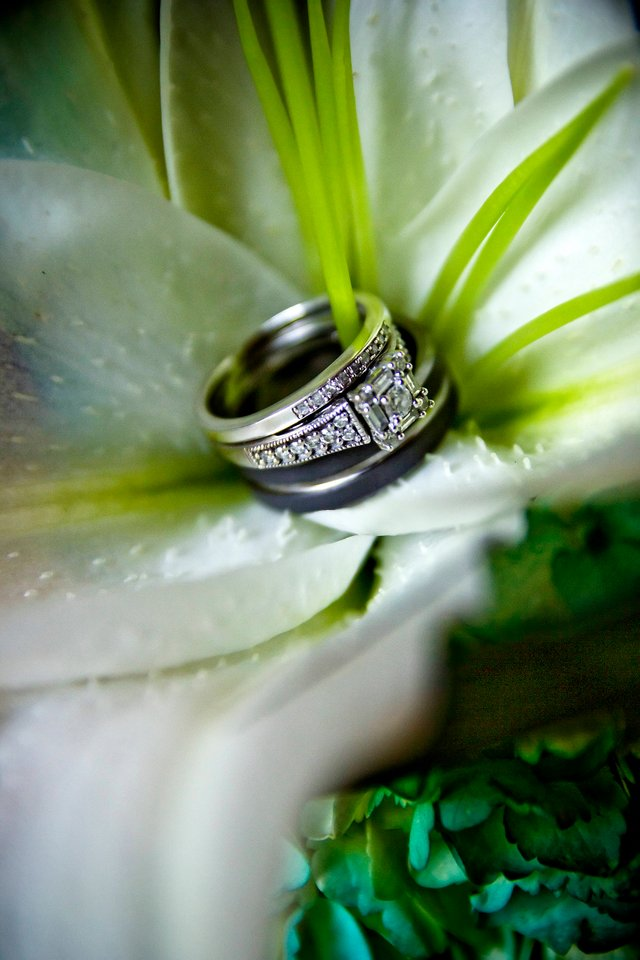 One of our first go-to techniques is to involve the bouquet in some way. Not only will this draw attention to the rings, but it could be the only picture the bride and groom receive which truly shows the detail of both the jewelry, as well as the bouquet, which - after 20 years - probably won't even be around anymore.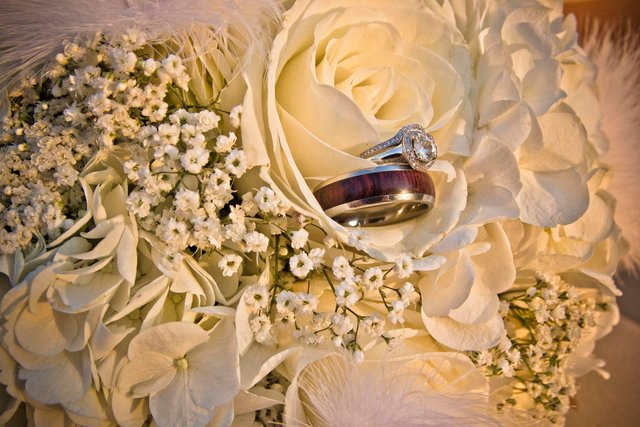 Having said that, even the rings themselves can be lost or damaged. Either way, they'll never look as clean and shiny as they did with they were new.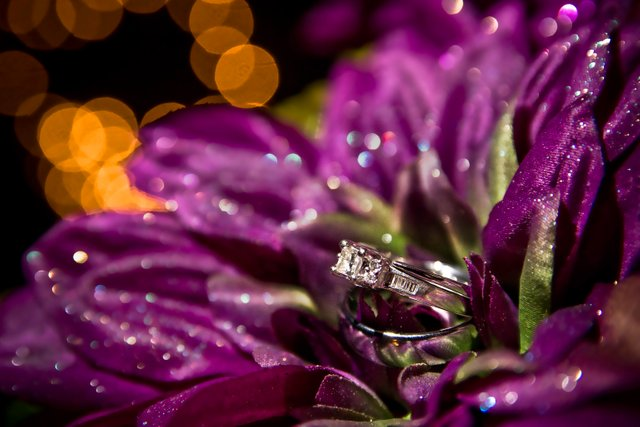 As time passes, your technique will improve as you get a feel for how the two rings interact with each other when you try to pose them. Most of the time, you'll find that some positions only hold their place for a few seconds before the rings collapse. They're not really made for standing in the ways they look the best through the lens.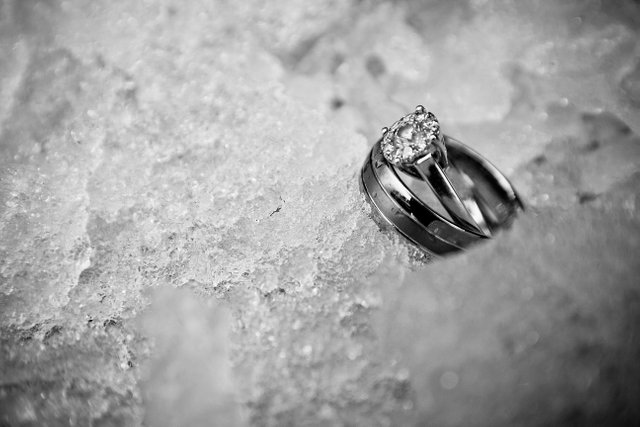 But when you find that sweet spot, you'll know it. And you won't be able to wait getting into your photo editor to perfect the final look.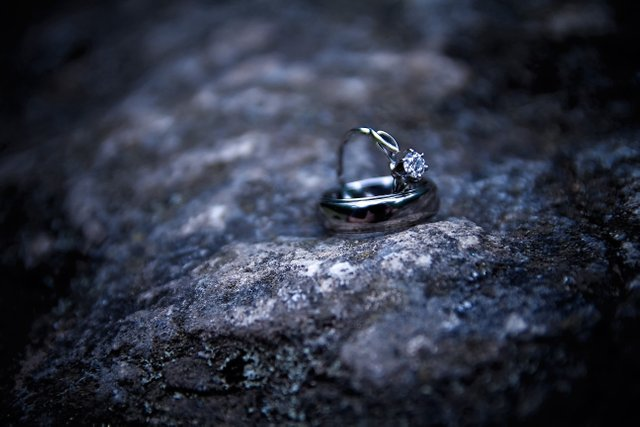 And, if you're a photographer who likes to offer photo books to your brides and grooms, these shots look amazing on the covers.