This photo session was shot in September of 2014 using a Canon EOS 6D with a Canon EF 24-70mm f/2.8L and Sigma 70-200mm f/2.8.
This is Courtney & Jay.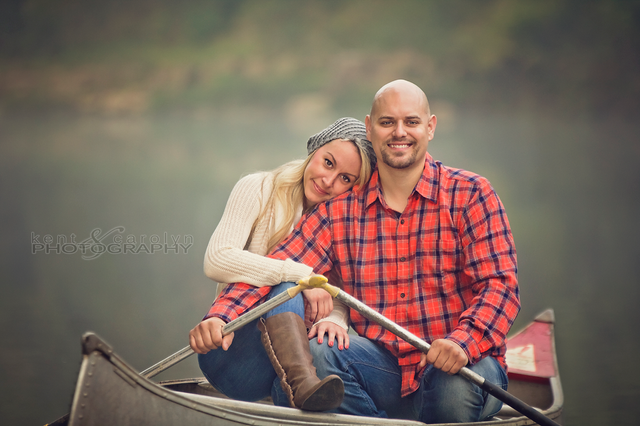 Courtney & Jay wanted to have portraits taken in September 2014, so we met them at their favorite place - the place they met - Tyler Bend, which is part of the Buffalo National River in Northern Arkansas.
Look at those bluffs.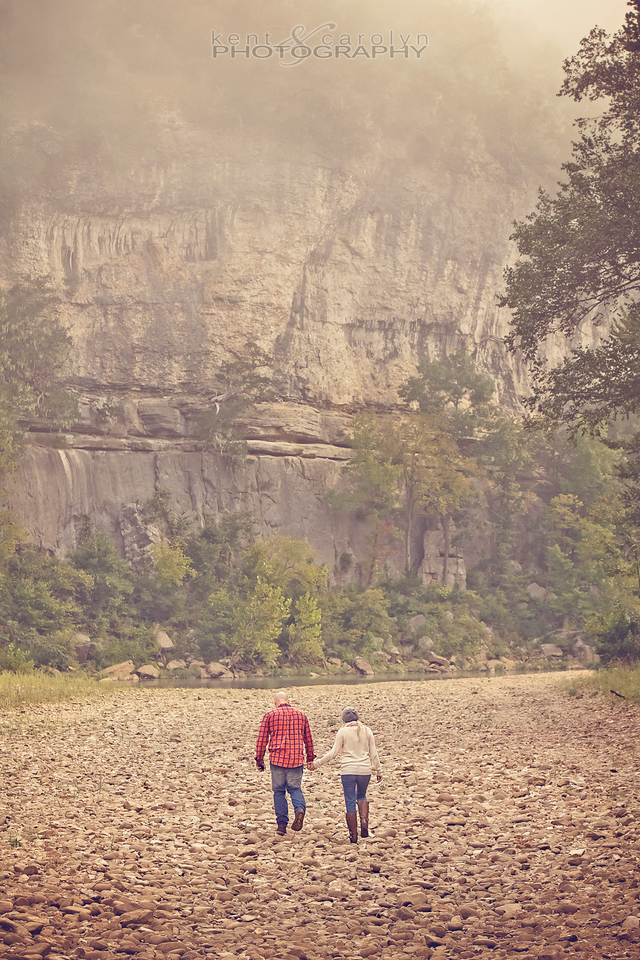 My fiance is Courtney's aunt, so this was a particularly special session for Carolyn as she virtually helped raise her. That and she knew what this session was really all about.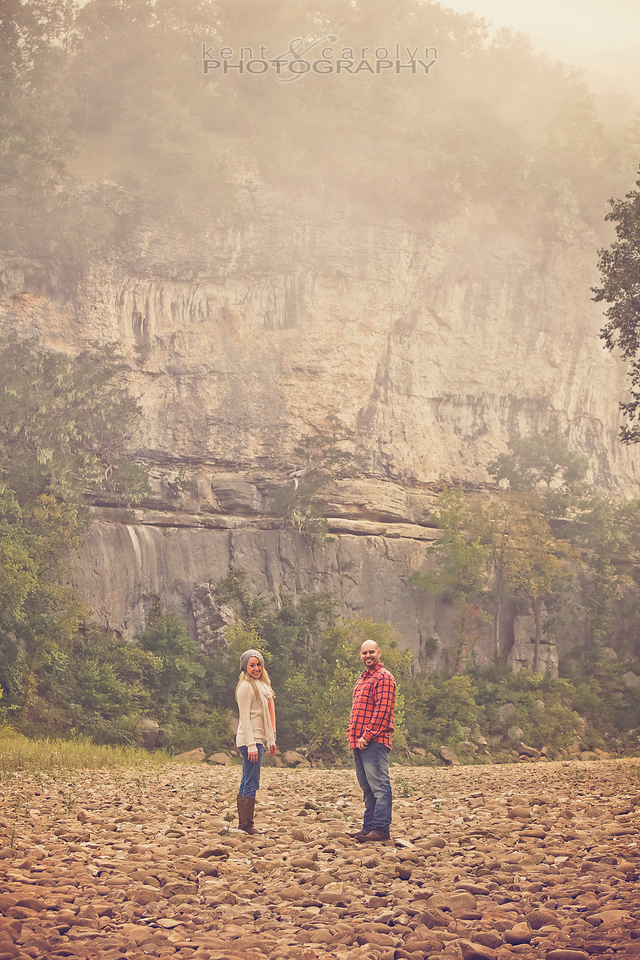 The fog was perfect.
We actually have to give a lot of credit on the lighting to the ambiance of that morning fog.
Not a single artificial light was used. It was completely natural. This is the sweet stuff.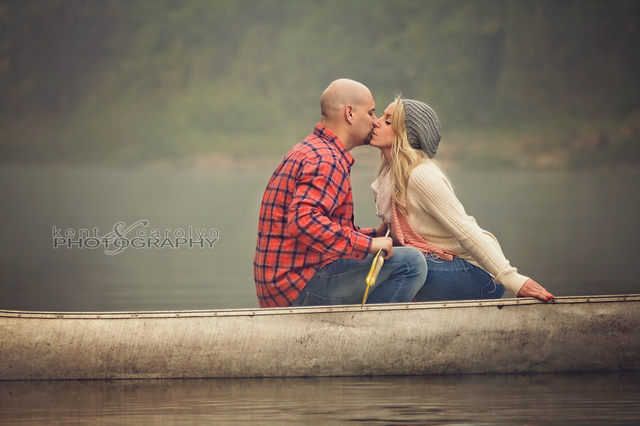 It came, went, and then returned as we progressed through the session, and it provided such a diffused, creamy look to the whole series.
What a beautiful morning it was.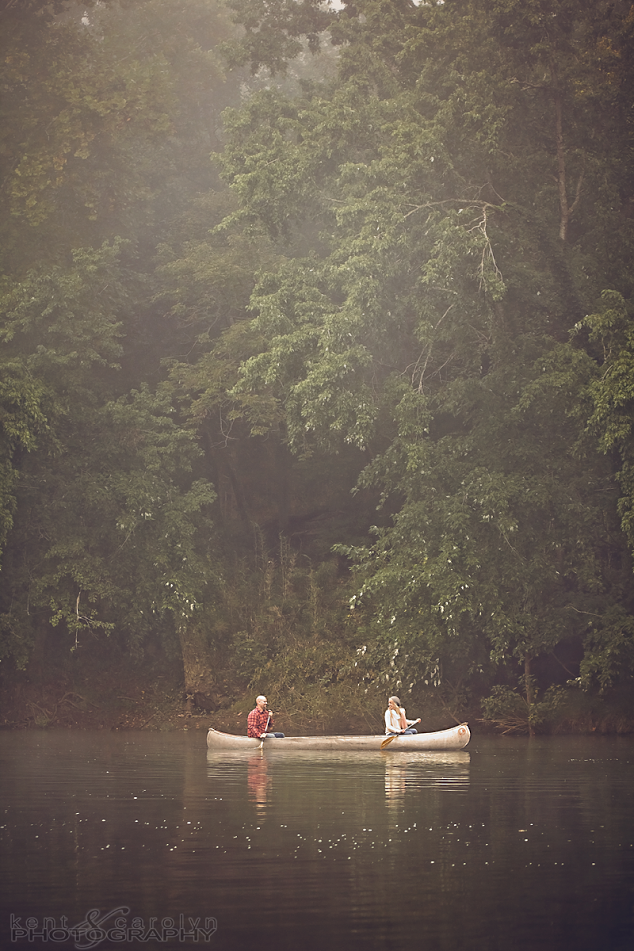 As we strolled down the rocks along the riverbank, we were discussing our plans for Thanksgiving and Christmas. At one point, Carolyn asks them both to step forward and face each other out in front of the camera so we could get our next shot.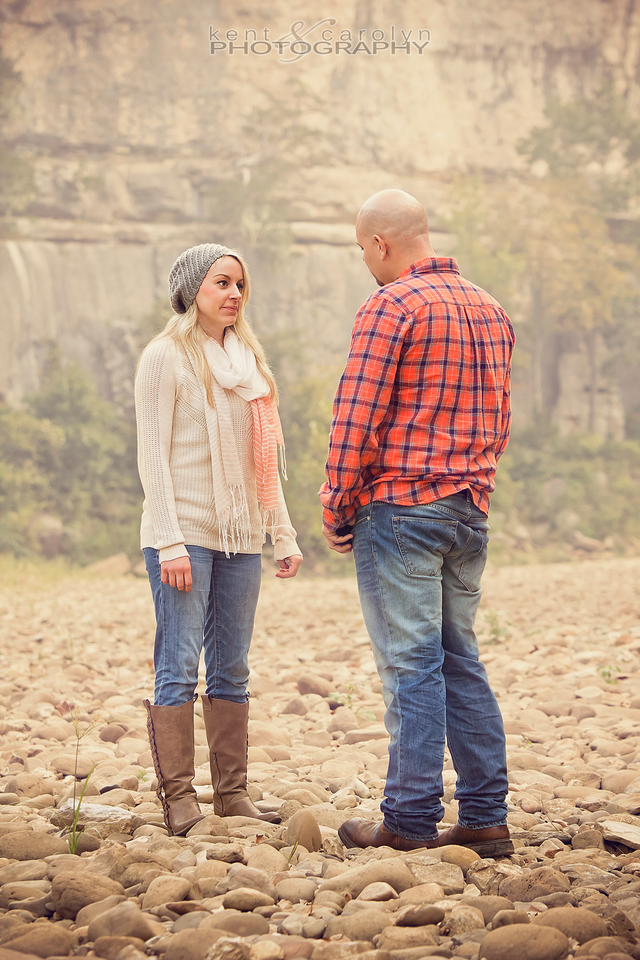 It was at this moment that - as we appeared to be preparing for the shot - Jay began talking to Courtney in a somewhat private manner.
He then pulled out a small, woodworked section of a large tree branch which he had carved, put a turning hinge in, and a magnet which held it closed, fashioning it into one of the coolest ring boxes I've ever seen.
Jay dropped to one knee and proposed to Courtney right there on the riverbank. The very place they first met.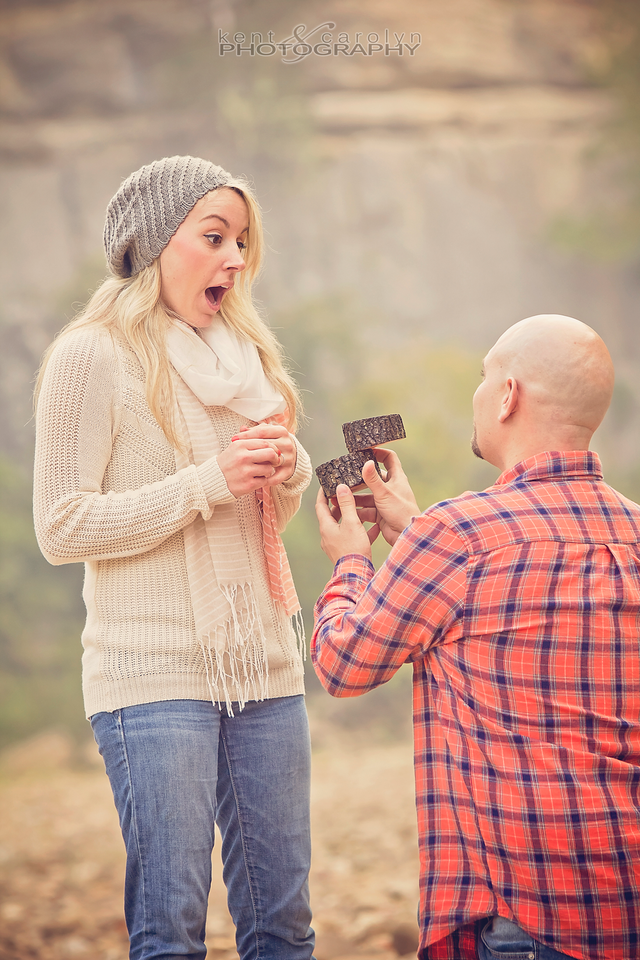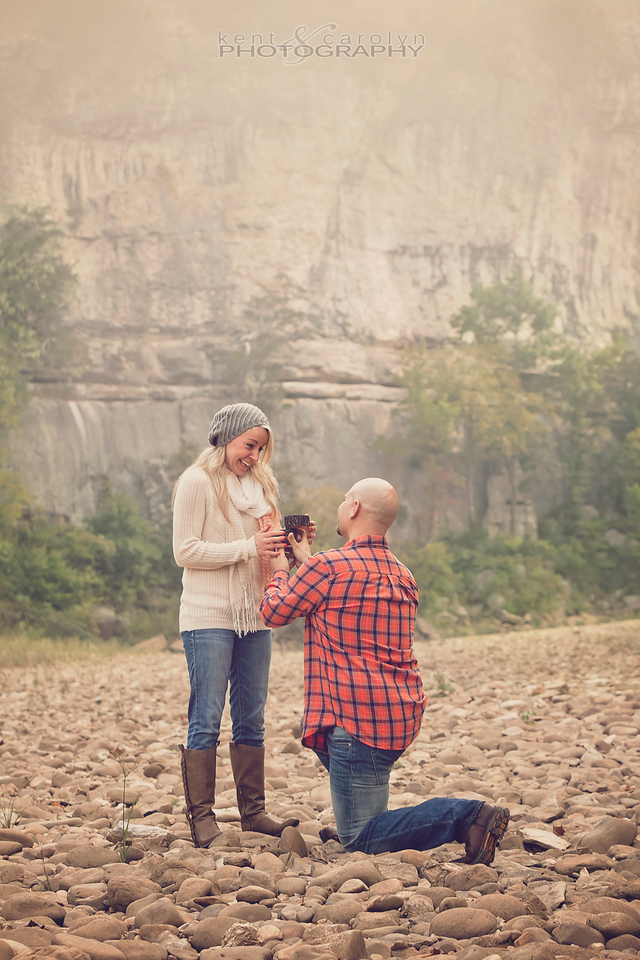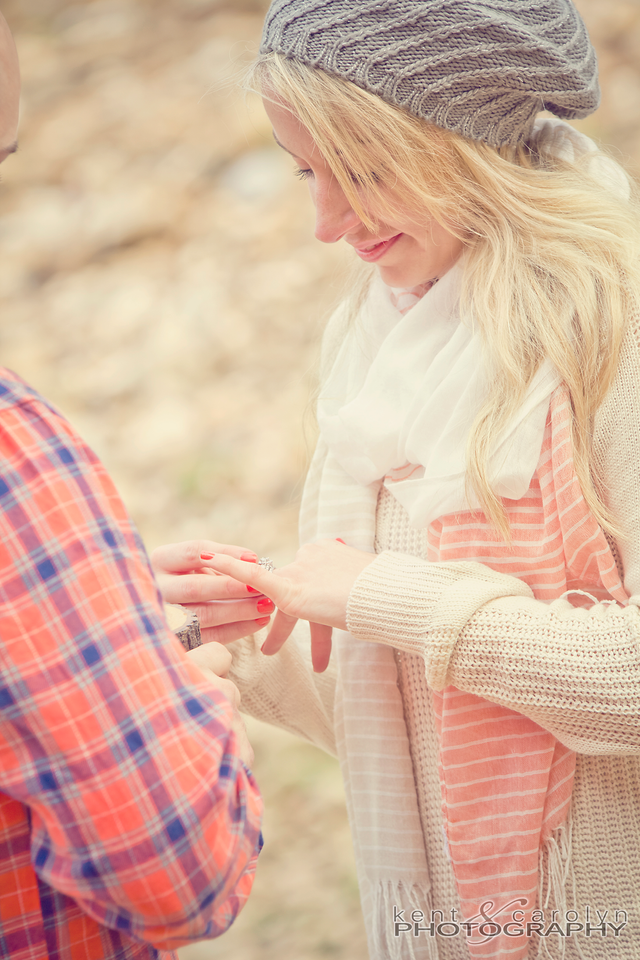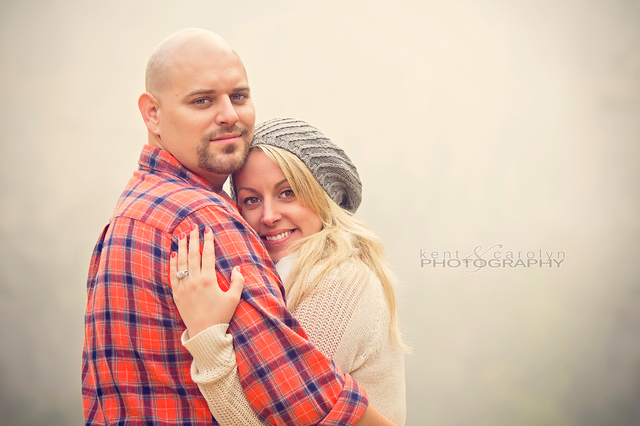 We are forever honored they chose us to share this moment with, and overjoyed at the results of the images we were able to give them.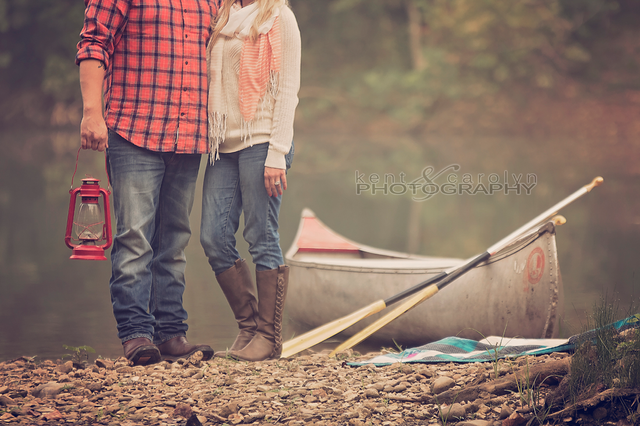 Courtney & Jay are now happily married...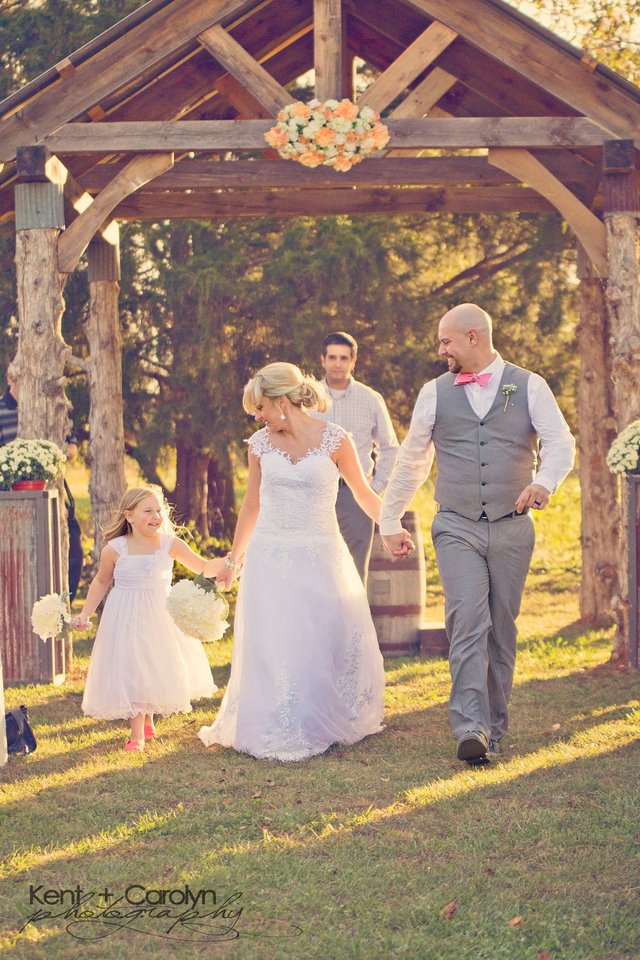 That's Jay's little girl, Tuscany.