There are many great reasons to have an engagement session with your photographer prior to your wedding day. Make sure to read to the end to get the full story of this beautiful engagement portrait.
What I love about this image is that it takes the viewer a second to realize what's happening. After your eyes adjust, you realize you are seeing two people watch the sunset together on the bank of a creek, and that the clouds are merely a reflection on the water. It's really wonderful how much you can do with such a simple image.
First, I'm going to show you how this photo came to be. Then, I'm going to tell you why engagement sessions have a HUGE impact on your wedding day!!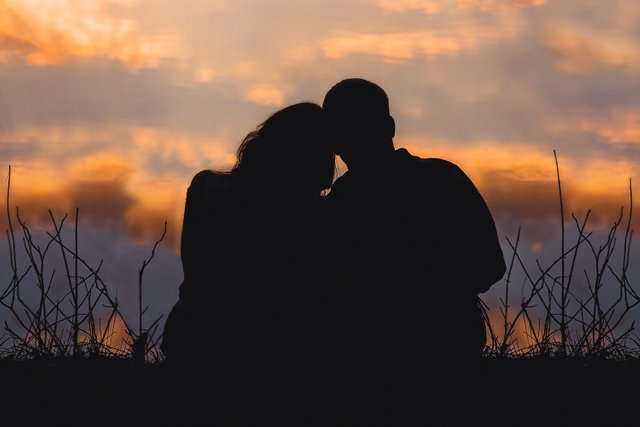 This moment was relative easy to capture, but I must admit, if the sunset hadn't already been gorgeous that evening, this image might have turned out less than impressive. I used a 70-200mm f/2.8 lens set at 200mm to create the depth of field between the couple an the water. I captured this image at: f/10.0, shutter 1/200, ISO 320.
This is how the image started out straight from the camera: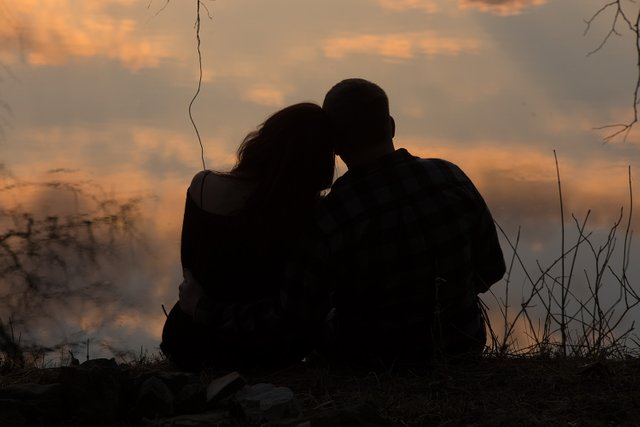 As you can see, there's still quite a bit of work to be done. Here's a 30 second video to give you an idea of how this photo came to be in post:
In the RAW editor, I played with the color, contrast, and intensity of the blacks to get the look I wanted out of the silhouette and the reflection of the sky. In Photoshop, I used a flipped copy of the right side of the photo to cover the unwanted area on the left side, and masked out the edges. When you compare it to the final edit, you can see that I took time to work the left side of the frame until the twigs near the creek's edge were somewhat symmetrical and the clouds made sense to the eyes. Then, I concentrated on the overall tone of the image and added a matte look to finish it off.
SO, HERE IT IS!...TOP 5 REASONS TO HAVE AN ENGAGEMENT SESSION BEFORE YOUR WEDDING DAY:
Get to know your photographer!! This is probably the most important reason of all. This gives you a chance to determine whether or not you are a good fit for each other. It also gives you a chance to chat a little outside of email, social media, or a formal consultation. Get a feel for who they really are.

Your wedding day photos will go much more smoothly. Since you have worked together before the big day, your photographer will already know how to photograph you to look your best, thus cutting down on time spent experimenting with posing and such.

Engagement sessions can be just fun and memorable as your best date nights! These photos are a fantastic way to capture who you are, as a couple, at this point in your lives. What are your hobbies and interests? How do you spend time together? What is your love story? Incorporate these into your portraits so you can look back on them in 40 years and fall in love all over again!

Save-the-dates & invitations. For the Queen of DIY. :)

Do it for the AMAZINGLY creative ways you can use your engagement photos as decor at your wedding: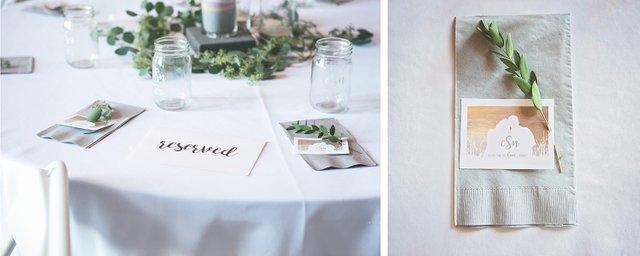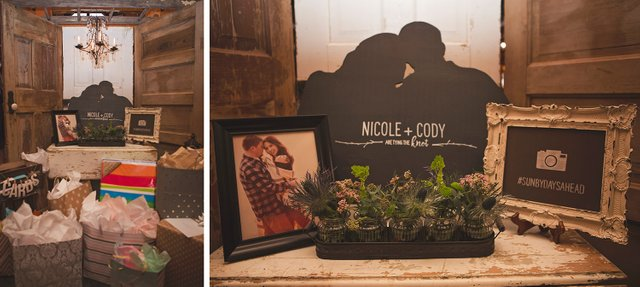 We LOVE how Nicole & Cody used the images we made for just the right personal touch to their venue. The silhouette was a perfect accent to their reception table place cards, their gift table, and even their bar menu! You can see more of this wedding at Weathered Wisdom Barn in Buffalo, Missouri by following this link.