The traditional elements of spaghetti have been veganized/gluten-FREED!
How will it match up against the familiar ways of lots of wheat flour and meat?
---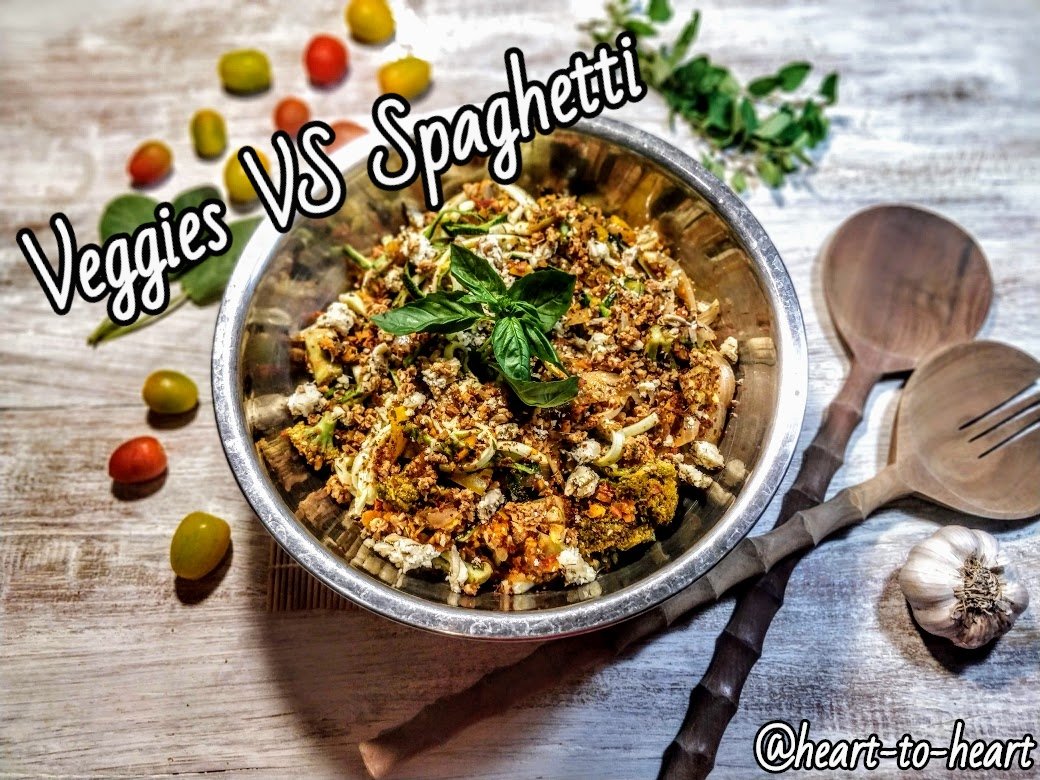 ---
I grew up living off of freshly made spaghetti so I know a little thing or two about the tomatoey-sauced noodles. It's actually kind of a thing in my family to have homemade spaghetti with meatballs and garlic bread... a lot.
My dad even used to make me huge pots of it and bring it to me when I was in university so I could just freeze it, microwave it and have meals ready in seconds flat.
That said, this stuff holds a big place in my heart but when I asked him to make it for me a couple of years ago when he was visiting, he said "no gluten, no meat... it's not really even 'our' spaghetti at that point."
Which made me think.
Here's the secret: THE SAUCE IS WHAT MATTERS MOST!
What's normally in a spaghetti recipe?
Tomato sauce (we got that and it's homemade with fresh herbs!)
Noodles (due to the glutenness, I've subbed this version for zucchini but you play by your own rules by all means!)
Meat (doesn't add to the flavor or texture so I dropped it off and picked up the protein champion broccoli instead!)
Mushrooms (I didn't add any in this recipe because I'm avoiding them just for right now but you can go ahead if you're not!)
Fun Fact: Did you know that broccoli contains more protein per calorie than steak/beef?
(I wouldn't let you miss out on your protein, don't worry!)
---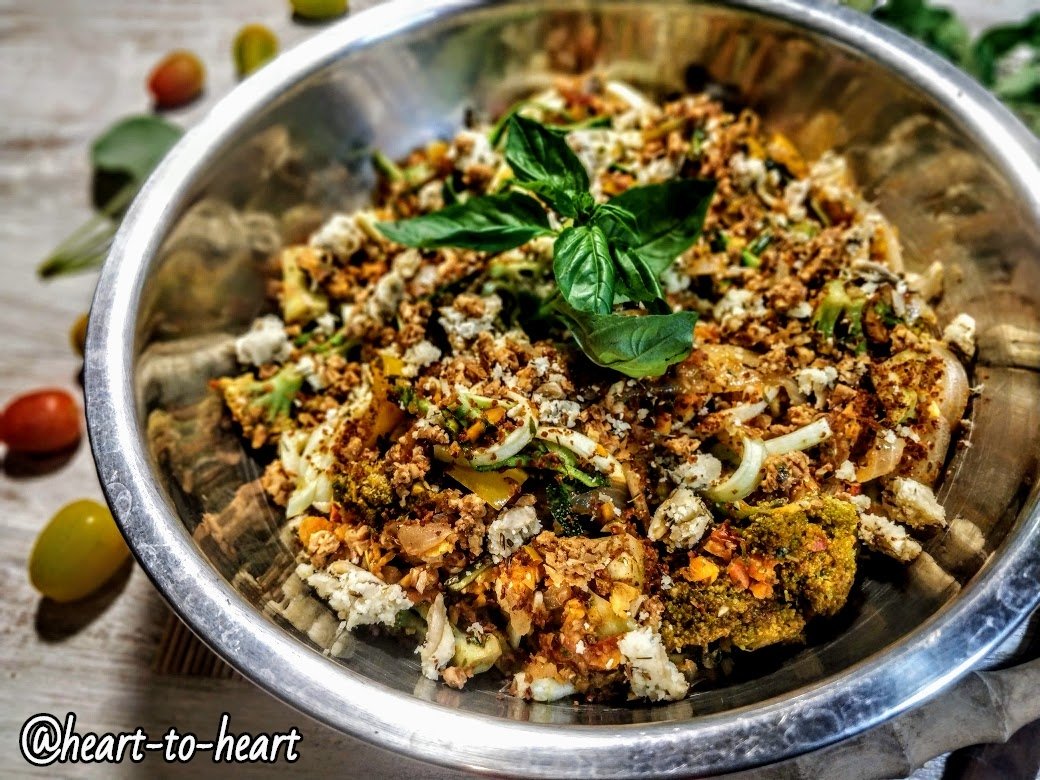 ---
Tips About This Recipe:
The fresh, organic herbs are what really make this dish pop! (If you don't have any, don't stress, dried will work perfectly fine!)
My sister used to always pour cheese on top of her spaghetti and sometimes even microwave it so it would melt and so in honor of her (whilst giving honor to the animals) I added in the option for some vegan cheeze at the end!
---
What You Need:
---
Sauce
4 juicy tomatoes
2 carrots
⅓ yellow onion
½ yellow bell pepper
4-5 garlic cloves
3 sprigs of sage
3 springs of oregano
5 basil leaves
1 tsp pink Himalayan sea salt
1 tsp pepper
2 tsp olive oil (1 tsp for the skillet and 1 tsp for the sauce)
Spaghetti
2 zucchinis
1 head of broccoli
⅓ yellow bell pepper (diced)
½ yellow onion (diced)
vegan cheeze (of your choice)
---
What To Do:
---
Slice tomatoes into halves then pop them and everything else from the sauce list into a food processor. Pulse until you get the desired consistency (some like more chunky than others)

Cut the broccoli into bite-sized pieces and steam it for a couple of minutes over hot water (until tender). Remove from heat and set aside.

In a skillet on medium heat, add 1 tsp olive oil and the diced onion and bell pepper. Let them hang out in the heat for a couple of minutes.

Pour in the sauce all over them, add the broccoli and turn down to low.

Meanwhile, get out a spiralizer and make your zucchini zoodles! (You can also use whatever noodles you want!)

Put the spirals (or noodles) into a big bowl and after about 15 minutes of the flavors simmering together you can pour everything right on top!

Sprinkle with the vegan cheeze, walnut meat or anything else you like!
---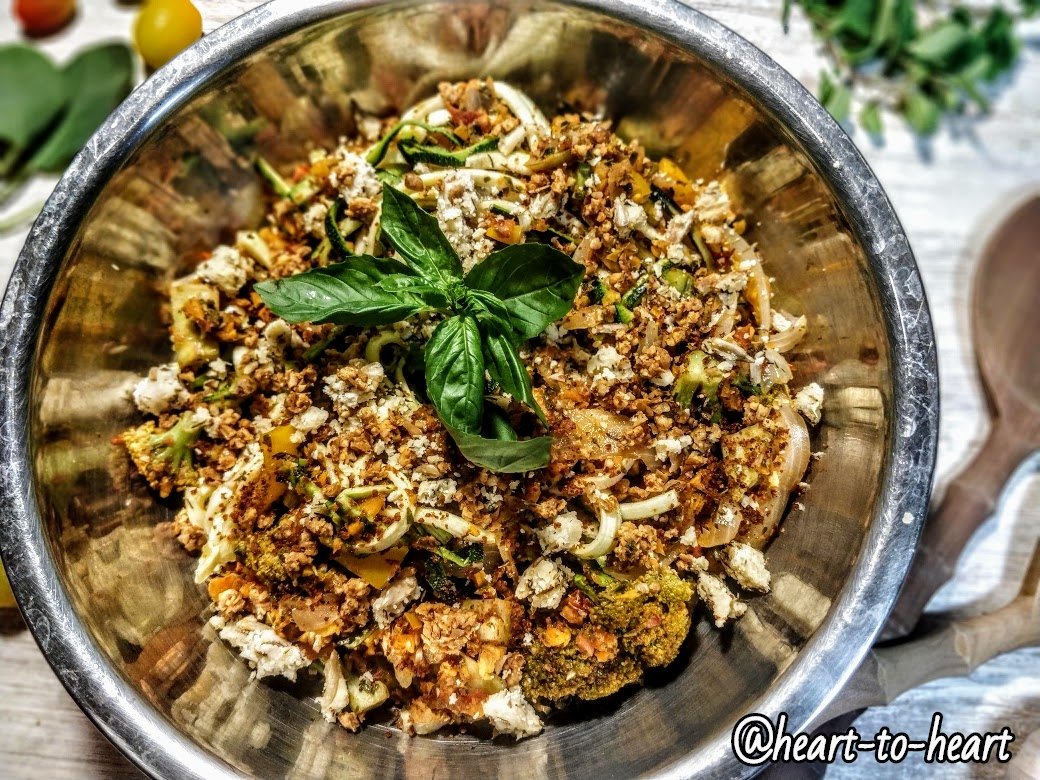 ---
I know this is a very vegan/gluten free/low carb version of the traditional but I'd be ballsy and say it's Italian grandma approved (if she's not too stubborn to try it!) 😉
Love and light ✨
Cece 😘🧙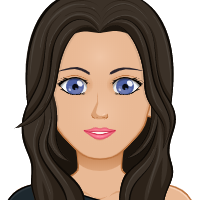 What did you miss from me? Here's what I've been up to lately:
Unsuspecting Veggie Drool Inducer
Thai Squoodles
Handheld Avos
Pumpkin Spice "Latte" Nibbles
Jicama Hash Mash Bash
Rad Rainbow Coleslaw! (Rainbows are ALWAYS DELICIOUS!)
Something Like Ratatouille
Not Your Plain Ol' Veggie Tray
Feel Good Crispy Kale Chips
"Meaty Lasagna"
Make Me Strong Super Spinach Salad
Stuffed Avocado Boats
Sugarless Super Snacks for Super Bowl Sunday
Mind Mapping Yourself Out of Limiting Beliefs
Game Time Greens
Winner Walnut Wraps
Cleansing Coconut Curry
Easy Veggie Zoodles
Triple Bakon Vegan, GF Burgers
Plantain Bakon