Around this time of year we get the itch to ferment everything we can, from veggies and sourdough bread, to drinks, and even honey. Fermented foods are good for supporting gut flora and improving the immune system. We have been busy in the kitchen whipping up all sorts of goodies.
I had half of a Napa cabbage left from my harvest a few days ago that didn't get used so I decided to make a jar of kraut. It's been far tooooo long since I fermented veggies. My body is craving it. It's gonna be a long wait. I think tomorrow I'll go harvest some more and put our big crock to good use.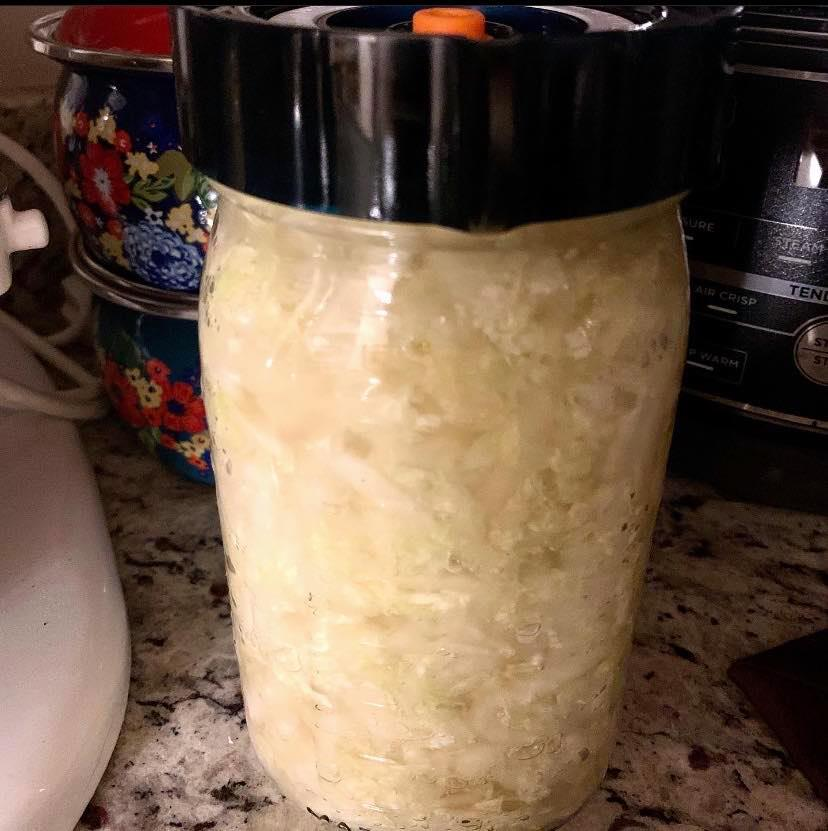 Our Elderberry and Herb infused honey has finished fermenting and crystallized. It's time to lightly heat it up in a double boiler (just enough to loosen it up but not enough to cook off the beneficial goodies) then strain it and it will then be ready to use! Delicious and medicinal.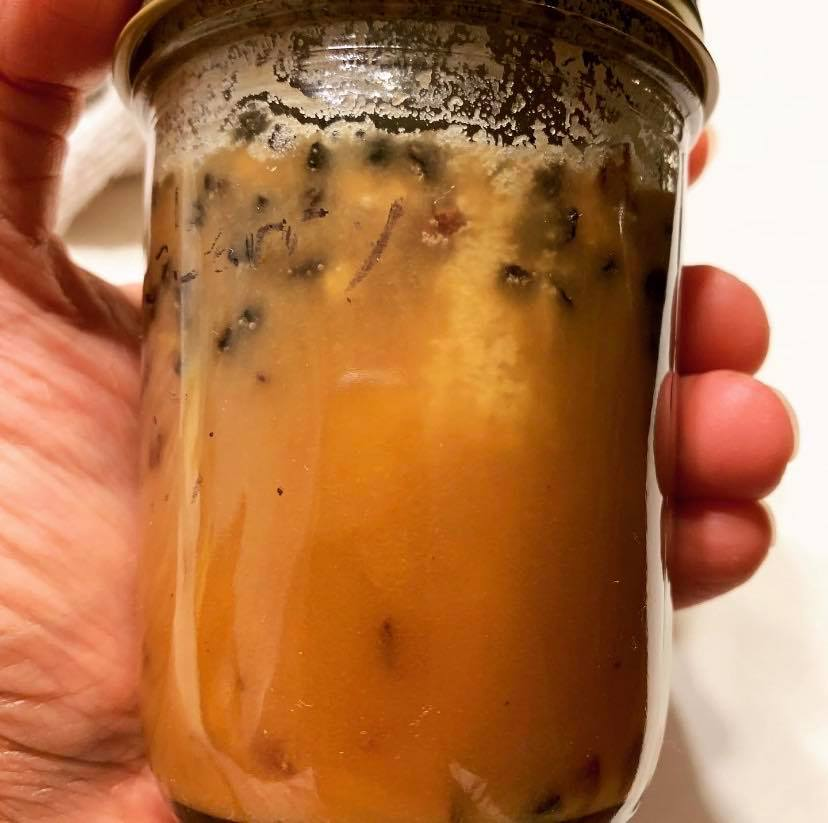 And to leave you off with quite the laugh.... I present to you our blooper!!! Bahaha! Whoopsy! I didn't expect this to happen. Check out what happened while we tried to shoot a short video on our probiotic beverage.
With lots of love
~Bren
-Kindred Acres
If you find our blog posts and videos helpful or inspiring and would like to provide a love offering to Kindred Acres for all we do here, you can give us an upvote/comment here on steemit, give us a thumbs up on Youtube, or you can gift us an item from our Amazon wishlist! :) http://a.co/7U2Ibw5
Another option is to send any financial contribution ($1, $5, or whatever you are compelled to leave) via https://www.paypal.me/KindredAcres
We greatly appreciate your help and contributions!
Check out our Etsy shop for live plants, seeds, homestead goodies, crafts, and other options!
https://www.etsy.com/shop/KindredAcres?ref=seller-platform-mcnav
Follow us on Facebook to get notified of any upcoming events https://www.facebook.com/KindredAcresHomesteadAndWellness/
Upvote us on Steemit to show us some love and support!! https://steemit.com/@kindredacres
Give us a thumbs up, subscribe, and hit that bell on our YouTube channel!! https://www.youtube.com/channel/UCiZ8ynfylR5kIR9DnfcGP1g?view_as=subscriber
And finally,
Follow us on Instagram!
https://www.instagram.com/kindredacreshomesteadwellness/

Being in Charge of Our Own Health: A Little Disclaimer | SteemPeak
@HCSO Website | @homesteaderscoop | Discord Community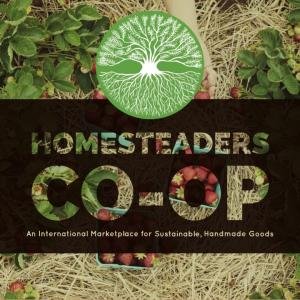 @payitforward

@build-it