FINALLY! I know many have asked and I have been talking about making this video for over a year now. I really wish I had taken the time to do it sooner so you could get the full idea of what it was like before and watch it grow after. Now that we are mid-way through clean up you won't have seen the really big messes but you'll still get a good idea of what it looks like and watch it grow with us! Check out where our new medicine gardens are, our sacred circle, our wildflower area, nut orchard, and so much more! :)
This is a long video but we go over some tips and may inspire you with some ideas. I hope you enjoy it!
Lots more to come. I'll do another video to show the progress once the baby trees start growing.
With lots of love
~Bren
-Kindred Acres
If you find our blog posts and videos helpful or inspiring and would like to provide a love offering to Kindred Acres for all we do here, you can give us an upvote/comment here on steemit, give us a thumbs up on Youtube, or you can gift us an item from our Amazon wishlist! :) http://a.co/7U2Ibw5
Another option is to send any financial contribution ($1, $5, or whatever you are compelled to leave) via https://www.paypal.me/KindredAcres
We greatly appreciate your help and contributions!
Check out our Etsy shop for live plants, seeds, homestead goodies, crafts, and other options!
https://www.etsy.com/shop/KindredAcres?ref=seller-platform-mcnav
Follow us on Facebook to get notified of any upcoming events https://www.facebook.com/KindredAcresHomesteadAndWellness/
Upvote us on Steemit to show us some love and support!! https://steemit.com/@kindredacres
Give us a thumbs up, subscribe, and hit that bell on our YouTube channel!! https://www.youtube.com/channel/UCiZ8ynfylR5kIR9DnfcGP1g?view_as=subscriber
And finally,
Follow us on Instagram!
https://www.instagram.com/kindredacreshomesteadwellness/

Being in Charge of Our Own Health: A Little Disclaimer | SteemPeak
@HCSO Website | @homesteaderscoop | Discord Community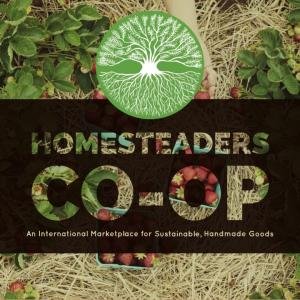 @payitforward

@build-it